Louise Nevelson & George Rickey
Opening—28 April 2023, 6 to 9 PM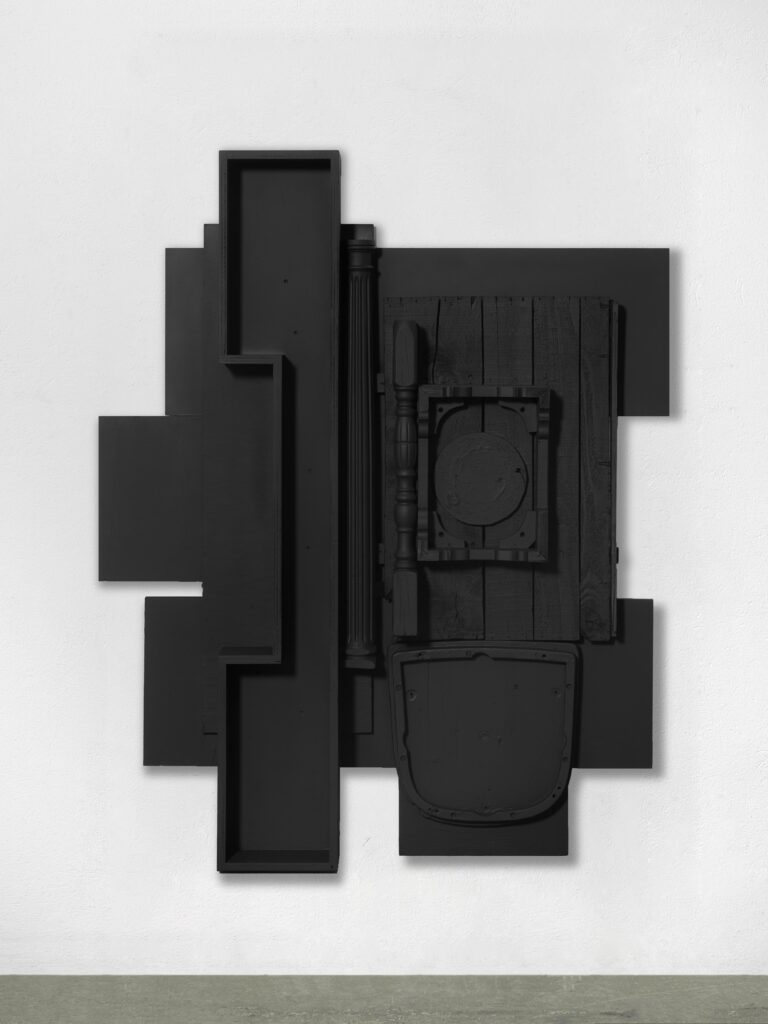 "We are thrilled to showcase the artworks of Louise Nevelson and George Rickey at our Niebuhrstraße and Kunst Lager Haas locations. This marks the first engagement of their sculptures in a dynamic dialogue with one another and reveals a magnificent interplay of space and shadow, movement and depth, light and dark."
Christina Haas, gallery owner, 2023
Since the 1960s, both Louise Nevelson and George Rickey have been part of the German art scene through their participation in documenta III and IV. Galerie Michael Haas is showing their works—for the first time in a joint exhibition.
Louise Nevelson (1899-1988), one of the most influential post-war artists, exhibited regularly on the New York art scene from the 1940s and later in the world's most important museums. Especially for her mature work, memorable murals and sculptures, for which she is famous today, Nevelson used everyday objects and found objects of all kinds, which she carefully assembled into assemblages, sculptures and collages. She painted her powerful sculptures in monochrome, mostly black, and created mysterious worlds in her exhibitions. Nevelson viewed her persona as an extension of her work and captivated photographers such as Helmut Newton and Marie Cosindas with her eccentric appearance. 
George Warren Rickey (1907-2002) turned to kinetic sculpture and became one of its most important exponents. Rickey's works, graceful stainless steel structures, some of enormous proportions, are surprisingly lively in their idiosyncratic movement and seem to defy the laws of gravity—an effect that Rickey achieved by shifting their balance point using weights. These sculptures find their inspiration in nature and, above all, move in this extremely fluently and naturally. 
On display will be wall sculptures, collages and sculptures by Louise Nevelson, as well as wall and ceiling, interior and exterior sculptures by George Rickey. A catalog accompanies the exhibition. 
"… when I fell in love with black, it contained all color. […] For me this is the ultimate. […] Of peace. Of greatness. Of quietness. Of excitement."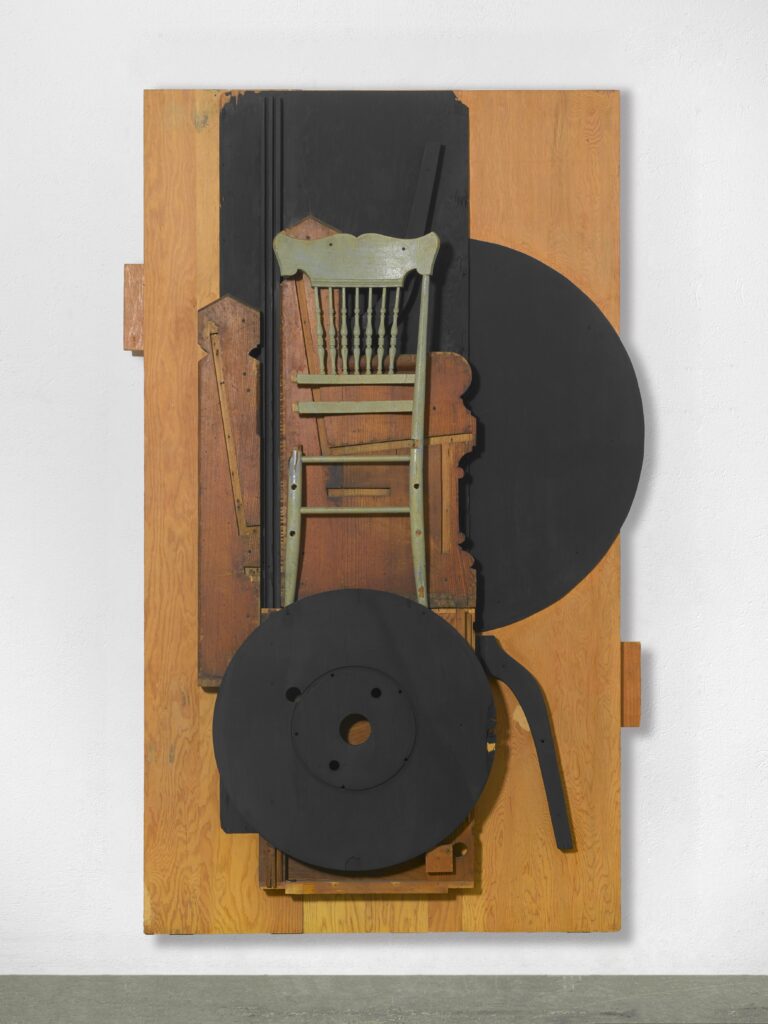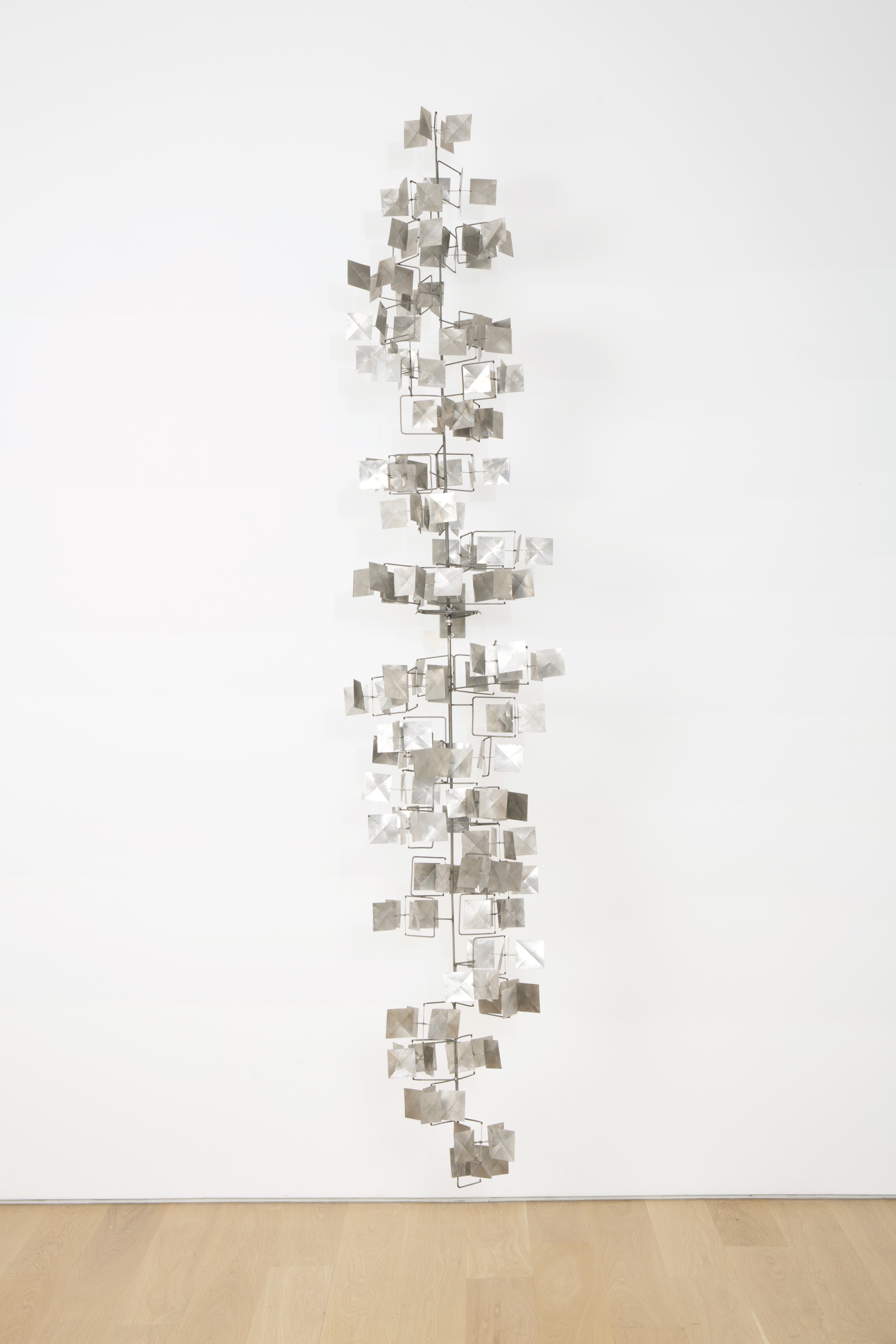 "If my sculptures sometimes look like plants or clouds or waves of the sea, it is because they respond to the same laws of motion and follow the same mechanical principles."