John Armleder
Solid Coated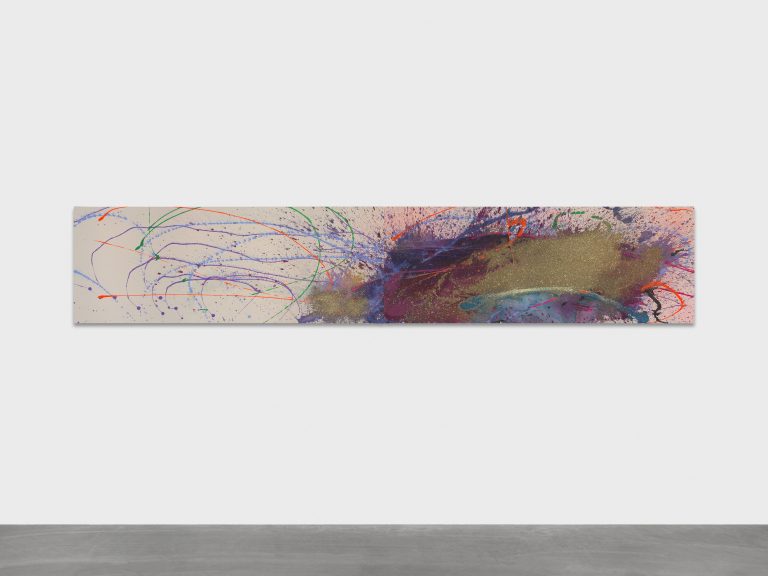 As a conceptual, performance and object artist, John Armleder (*1948) creates works based on the formal repertoire of modernism (constructivism, op-art, pop, abstract painting, but also video and design) with poetic as well as ironic dimensions, in which the tension between art and life, the profound and the banal is balanced. For the exhibition Solid Coated, which takes place both at the Fasanenplatz location and in the new gallery space Wilhelm Hallen, Armleder is showing new works that reflect his artistic practice of recent years.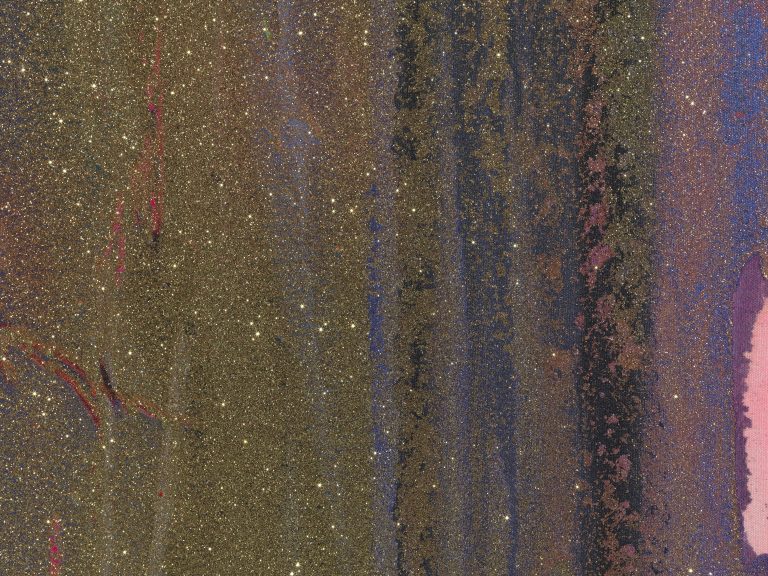 The message doesn't exist. Art never said anything: it has always been a platform that people can use to say things if they want, but art itself is mute, all art is mute.
On view at Fasanenplatz are various series by the artist, such as the well-known Furniture Sculptures or the Pour and Puddle Paintings en miniature – a both self-referential and self-deprecating gesture typical of Armleder's art. The continuation of the exhibition at the new location in Berlin-Reinickendorf includes, among other works, a large-scale wall painting with neon elements that refer to a typical symbol of Berlin cityscape, as well as new paintings on canvas from the well-known series of Pour Paintings.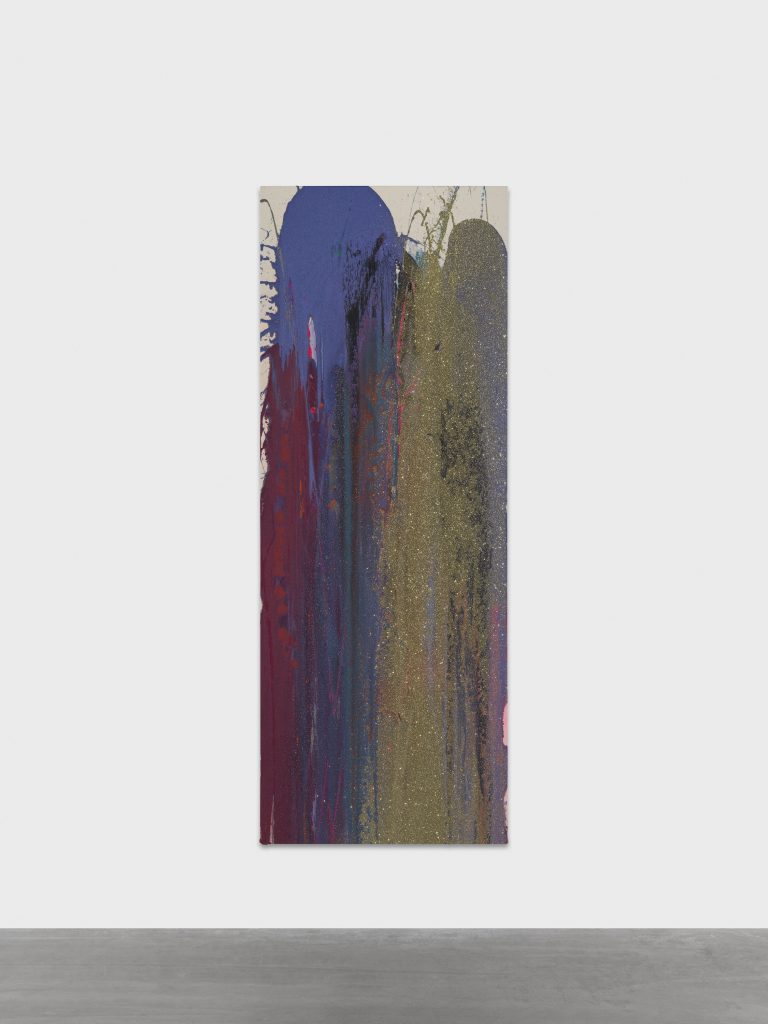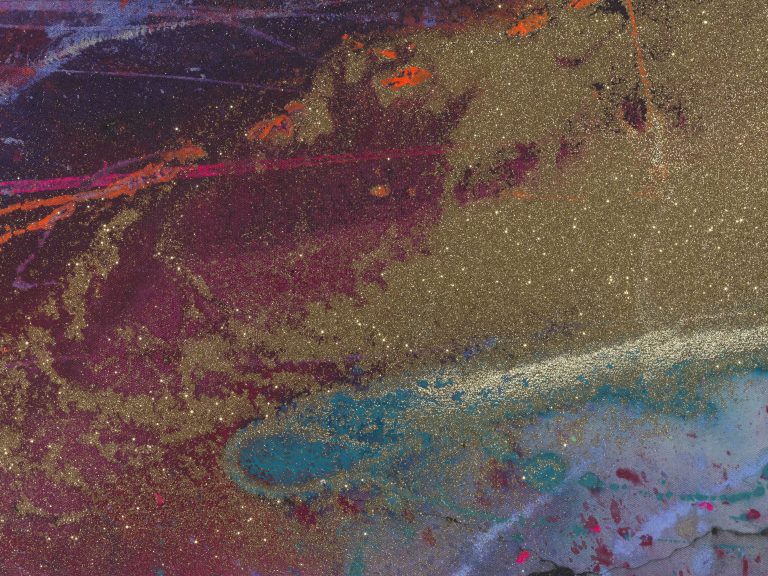 The randomness of the result is the main feature of Armleder's large-format Pour Paintings, in which every principle of composition dissolves. Different materials–cheap, expensive, and in some cases incompatible–are mixed, poured together, and produce a result that remains as it is.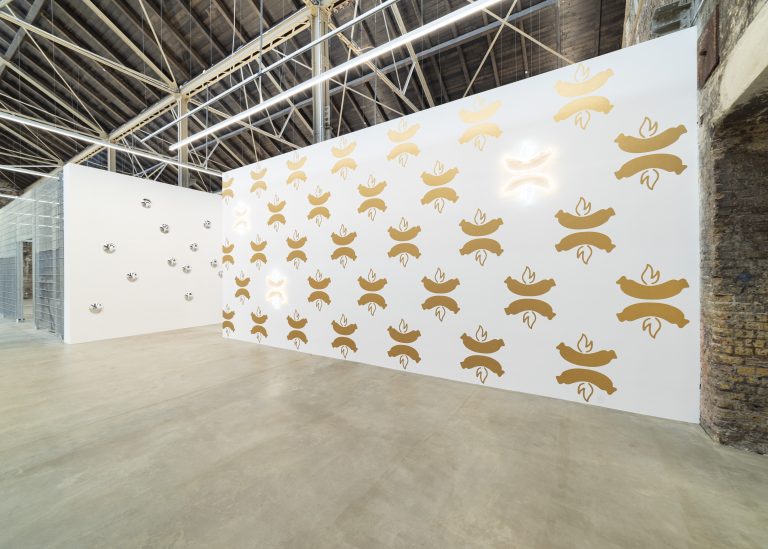 Sol LeWitt, Charlotte Posenenske, Peter RoehrSerielle Formationen
The things I make are changeable, as simple as possible, reproducible. They are components of a space, because they are similar to building elements, they can always be rearranged into new combinations or positions, thereby altering the space.
Charlotte Posenenske, 1968
Serielle Formationen (Serial Formations) was the title of an exhibition organized by the artist Peter Roehr and the later gallerist Paul Maenz for the Studio Galerie of Frankfurt's Goethe University in the spring of 1967. Serial Formations is also the title of a kind of "reminiscence", as it can be seen now – 55 years later – in the newly established Charlotte Posenenske Archive of the gallery Mehdi Chouakri Berlin.
I assemble existing things of the same kind together. These might, for example, be objects, photographs, freestanding forms such as letters, texts, tones and sounds, film-material, etc. The results I call `montages´. I use no organic objects, but only constructed, preferably industrially-produced things.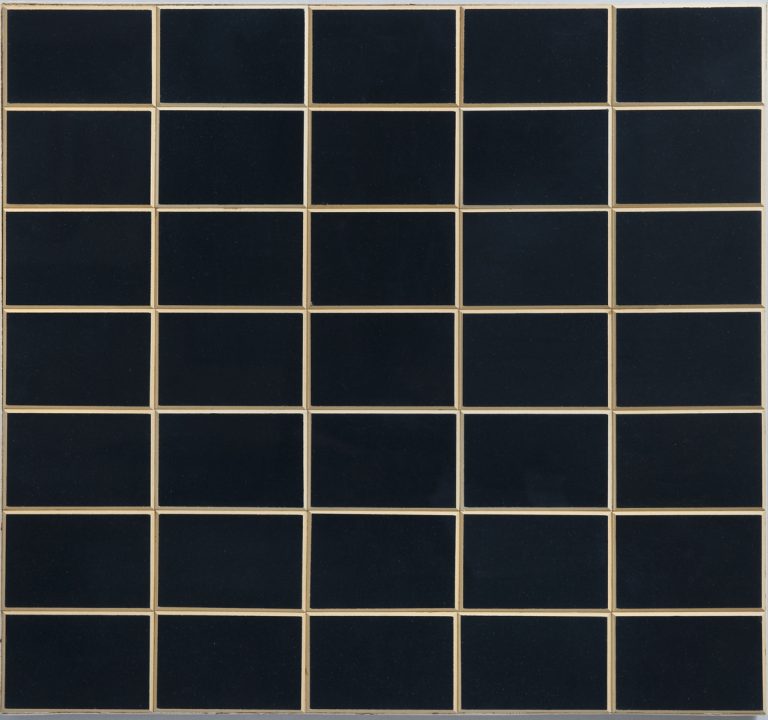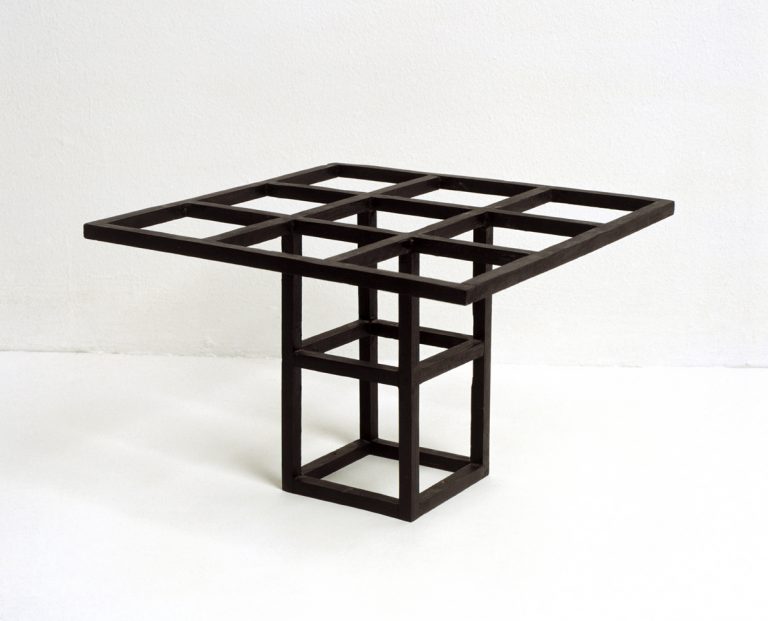 Unlike the 1967 Frankfurt exhibition, which featured 62 works by 48 contemporary European and American artists, the current show at Mehdi Chouakri's new space Wilhelm Hallen takes up the theme of serial formations once again on a representative basis, using just three artistic positions: Charlotte Posenenske (1930-1985), Sol LeWitt (1928-2007), and Peter Roehr (1944-1968). Fundamentally different in concept, they at the same time clearly illustrate once again the intentions of the then historic Frankfurt show.
In the catalogue of that exhibition, which contained illustrations of all the participating artists as well as numerous comments and original quotations, Peter Roehr and Paul Maenz had prefaced an explanation of their exhibition motif – along the lines of: "What shows so much similarity here is actually there to make differences clear." In fact, the arch of serial work examples was wide-ranging and extended from Christo, Flavin, and Judd to Kusama, Manzoni, and Schoonhoven to Stella, Vasarely, or Warhol; quite a few, by now sonorous names were heard here for the first time in 1967.