Maurin Dietrich on Leipziger Straße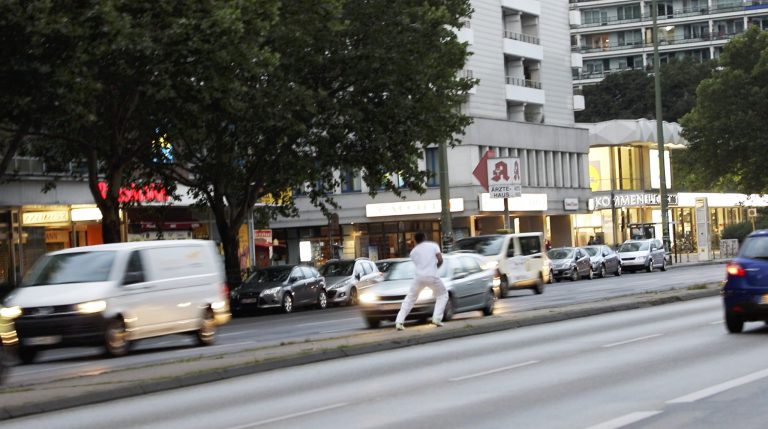 Leipziger Straße is my favorite place in Berlin—and it is simultaneously an absolute non-place. As one of the main roads, it connects Leipziger Platz with Spittelmarkt. From there, the street continues on past Gertraudenstraße, Mühlendamm, Molkenmarkt, Grunerstraße, and Alexanderstraße to Alexanderplatz. Leipziger Straße has the widest sidewalks I have ever seen in any city. For me they represent a kind of psychosocial marker, because I always had to cross this street on my way to KW, where I worked for many years. In 2018, I also co-founded the project space FRAGILE on Leipziger Straße together with the artist Jonas Wendelin.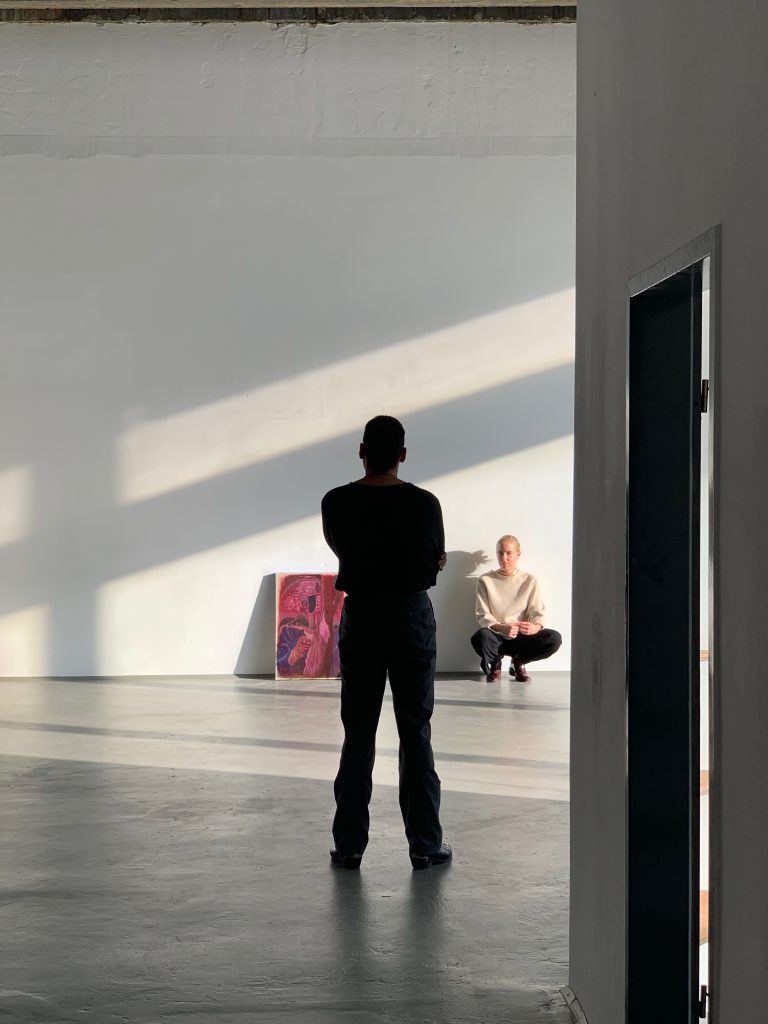 In a place that—to me—looks least of all like Berlin and most of all like a real city. In winter, at around four o'clock in the afternoon, the light in these rooms actually looks a little like it does in Los Angeles.
Beneath the paving stones, the beach. When the project space "Beach Office" moved to Leipziger Straße two years ago, I immediately thought of this slogan. Enver Hadzijaj and Henning Strassburger selected the premises of a former bank as a temporary home for their project space. Works by Andy Hope and Yalda Afsah have already been displayed in the old vault.
Back across the four-lane road and diagonally opposite is one of the best restaurants for Chinese food in Berlin. Whether it's late in the evening after the last guest has left, or at lunchtime with families out of the house, China City (No. 46) is definitely one of my favorite places for fried eggplants with at least five cloves of garlic.
Right next door are the Spittelkolonnaden, which originally consisted of an ensemble of two semicircular, open porticoes. They were built to surround a bridge over the southern moat, which in those days must have been a very unsightly drainage ditch. The structure, together with the strangely unused space in front of it, is now a wild mix of new and old elements. The artist Kandis Williams, whom we invited through FRAGILE, used this square as the starting point for her performance Eurydice, Orpheus, and the Maenads, with Bracha L. Ettinger, Josh Johnson, and music by Patrick Belaga.
On the next street corner is the Julia Stoschek Collection, one of the largest media art collections in Germany, and I very much hope that her collection will be on display in Berlin for some time to come.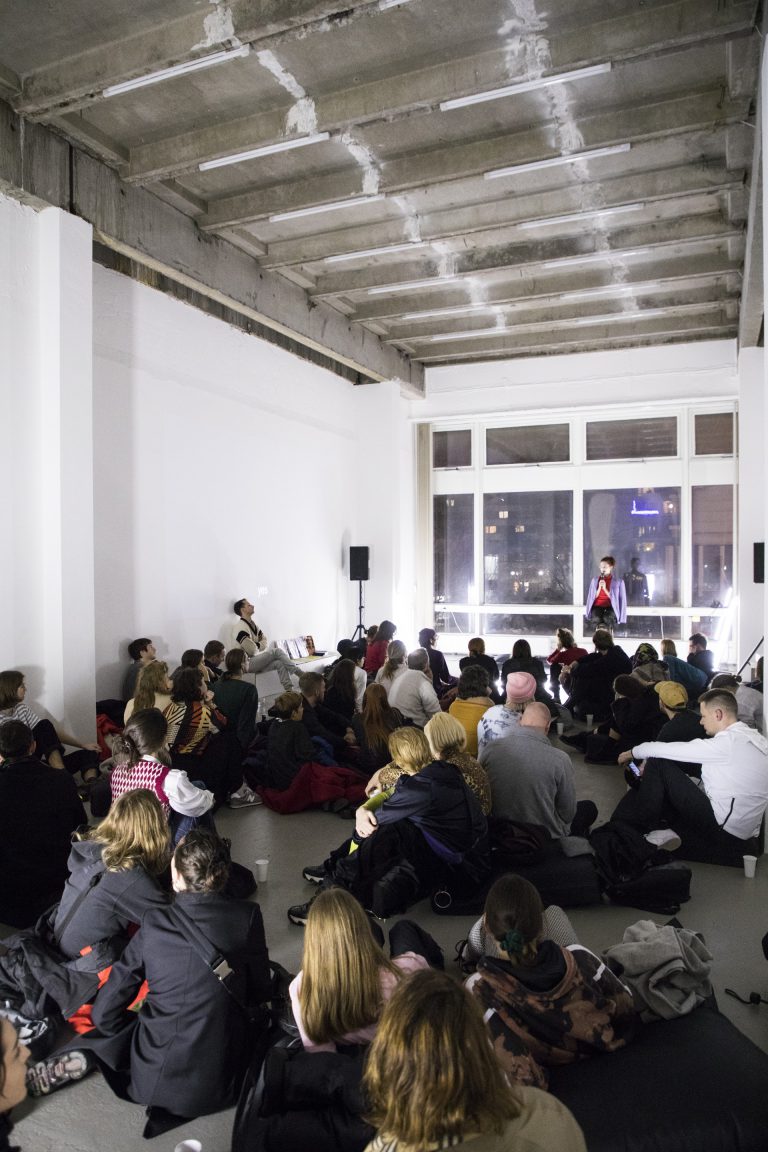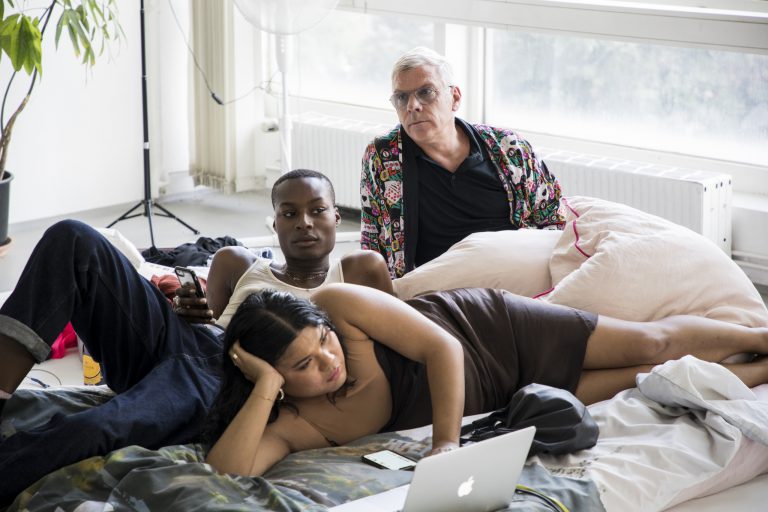 My former project space FRAGILE is located at Leipziger Straße 63. FRAGILE is a non-profit project for contemporary artistic practices and includes an exhibition space and a residency. Our idea to open up this space where many artists have always spent time to an audience and to work there together with international artists on performative or object-based new productions was put into action in July 2019, on what was perhaps the hottest day of the year.
The building development around Leipziger Straße was largely destroyed during the Second World War. After the Wall was built, the wasteland and the few rather poorly repaired houses were practically a dead end leading nowhere. In contrast to the West, the city center of East Berlin was supposed to have a truly urbanized character here. To counteract the capitalist "West," a densely built-up development with apartments was planned as a social function.
Someone once told me that the high residential towers were actually planned to take some of the urban dominance away from the chic gold Axel Springer skyscraper standing behind the Berlin Wall in West Berlin, and to obscure the eternally flickering neon signs and advertising slogans for Springer's Bild-Zeitung. Grey towers versus golden towers.
But when I first stood in the curiously furnished journalists' lounge on the top floor of the Springer building and looked down on Leipziger Straße from the other side, there was actually no finer place for me than this grey monstrosity of a street and the people gathered along it, as well as the memories of the moments I had spent there.
Maurin Dietrich is the director of the Kunstverein München. The art historian previously worked at KW Institute for Contemporary Art in Berlin, and co-founded the Berlin project space FRAGILE with Jonas Wendelin. Now that Dietrich works in Munich, Cathrin Mayer is responsible for the program alongside Jonas Wendelin.