Barbara Hammer
Would You Like to Meet Your Neighbor?
Barbara Hammer
Would You Like to Meet Your Neighbor?
"The source of our knowledge comes from our bodies; by bodies I mean our minds, our heads, our throats, our trunks, our limbs, our toes and fingers. The whole woman, mind and body, complete."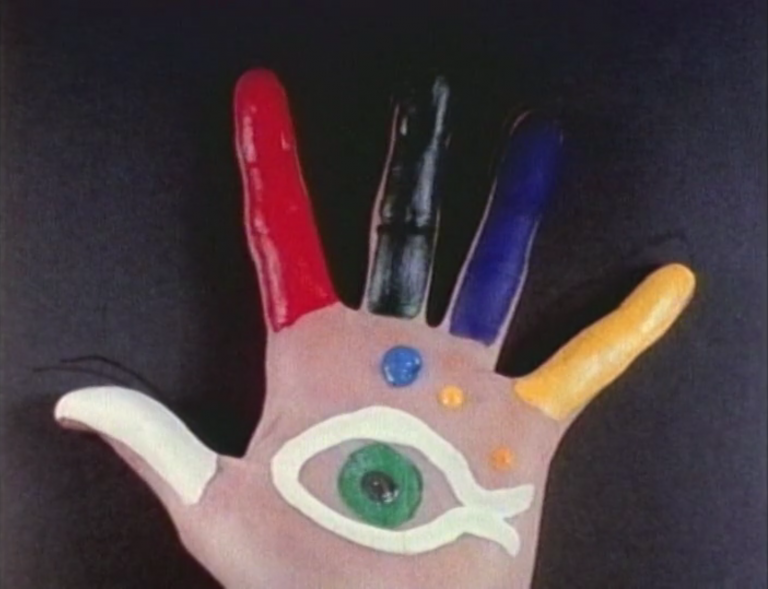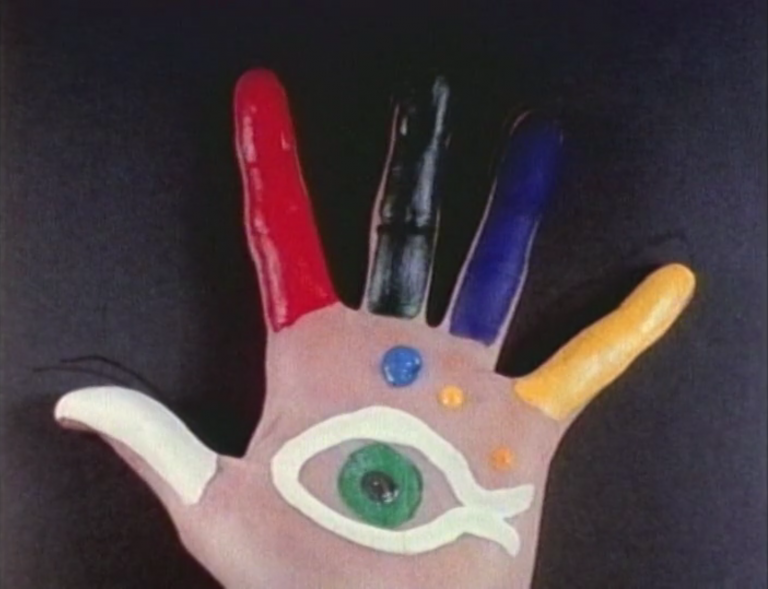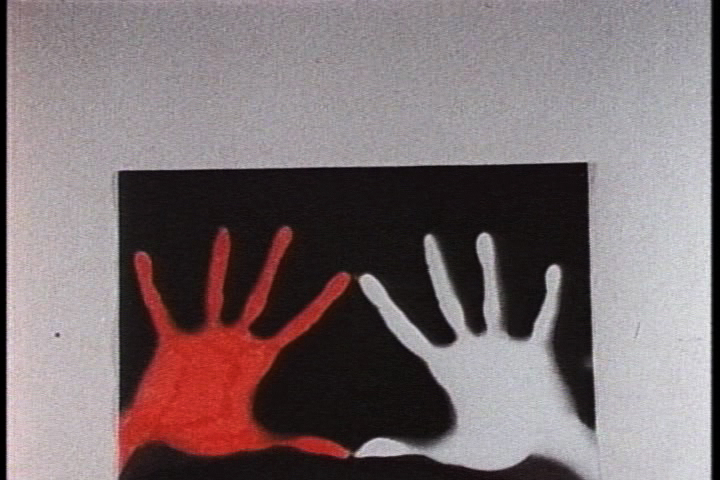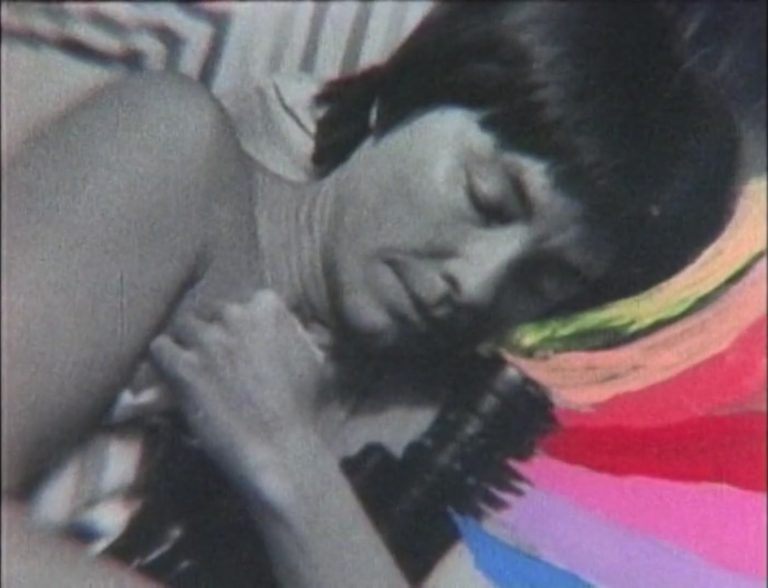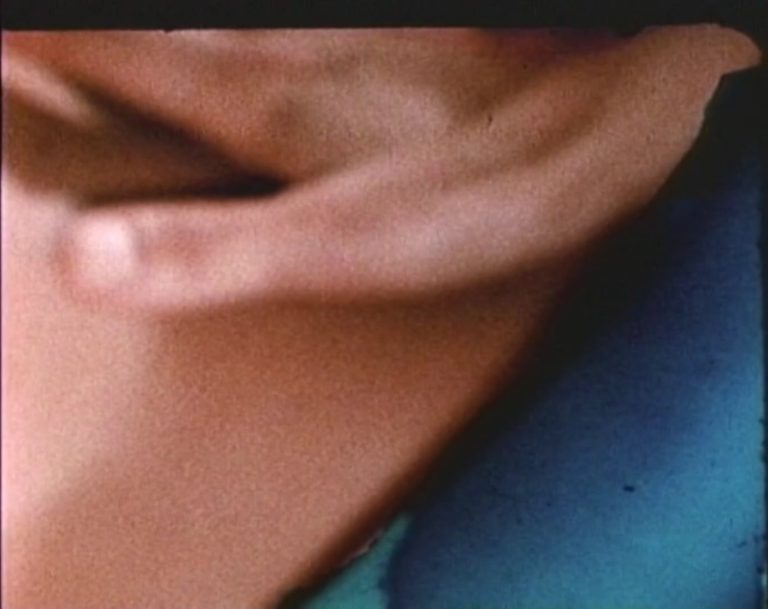 On the occasion of the 2020 Gallery Weekend Berlin KOW, is honored to showcase a selection from the wide-ranging oeuvre of Barbara Hammer (1939– 2019), an American pioneer of experimental film, feminist art, and queer cinema.
We present films from the 1980s that, to this day, have mostly been screened at arthouse theaters and festivals. From the earliest days of her career, in 1968, Hammer located her work in the art world, but, at that time, film and video were media that were rarely included in exhibitions, and lesbian and queer voices like Hammer's were struggling to be heard in public spaces. Only now, after exhibitions mounted by prominent collections and institutions, is her art finally gaining traction in the cultural consciousness of wider audiences.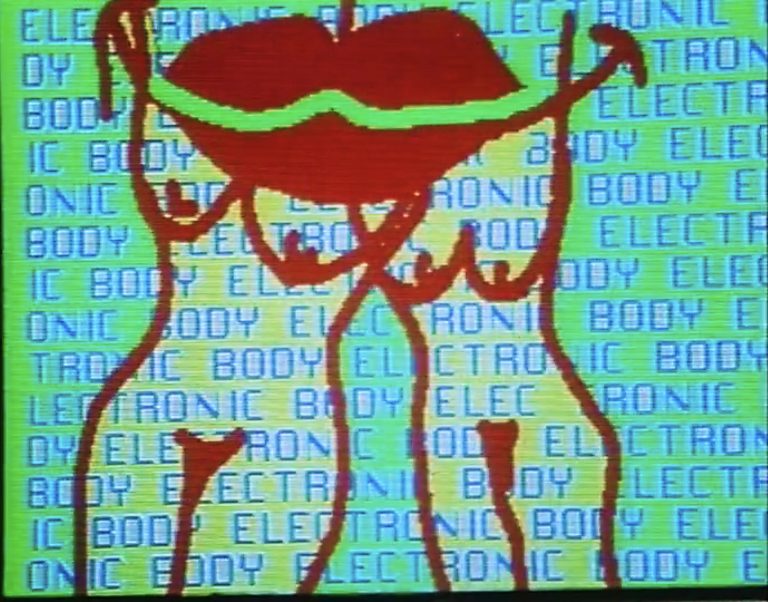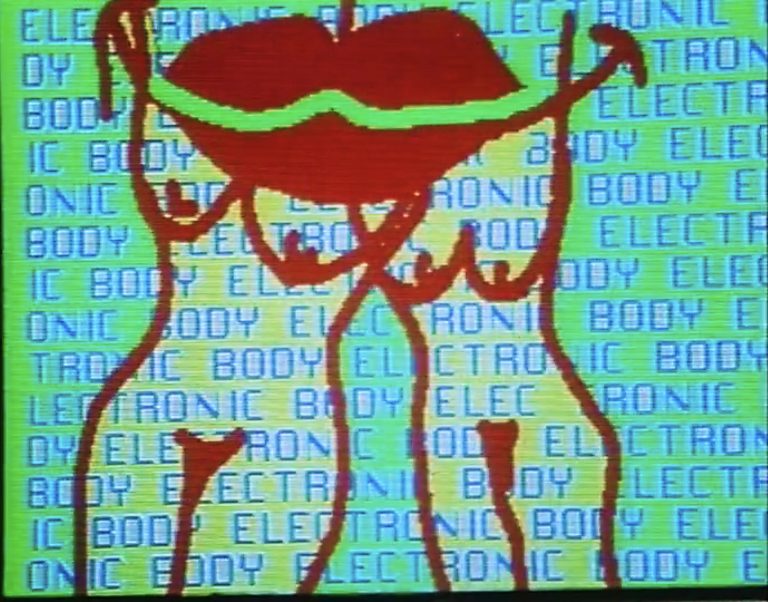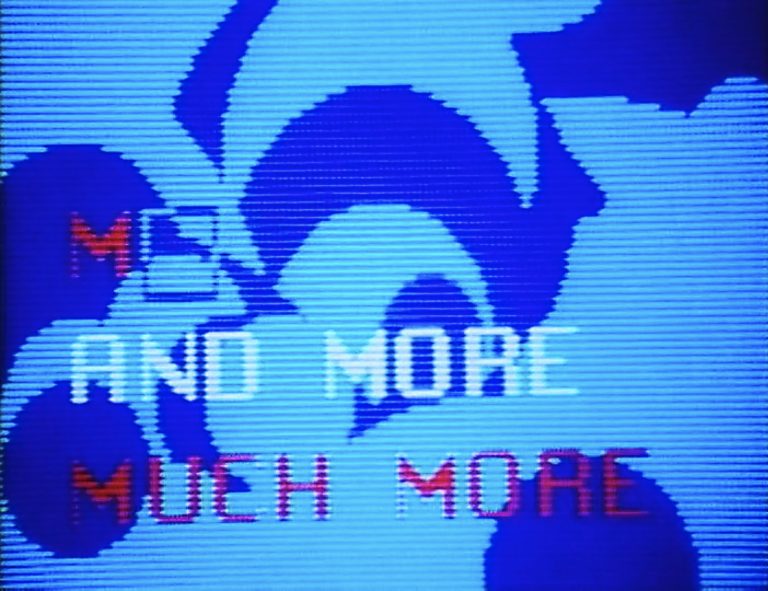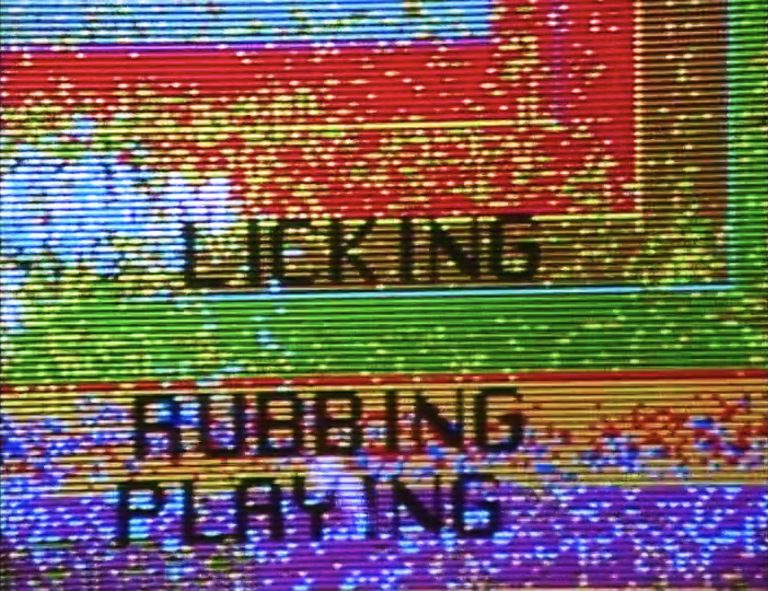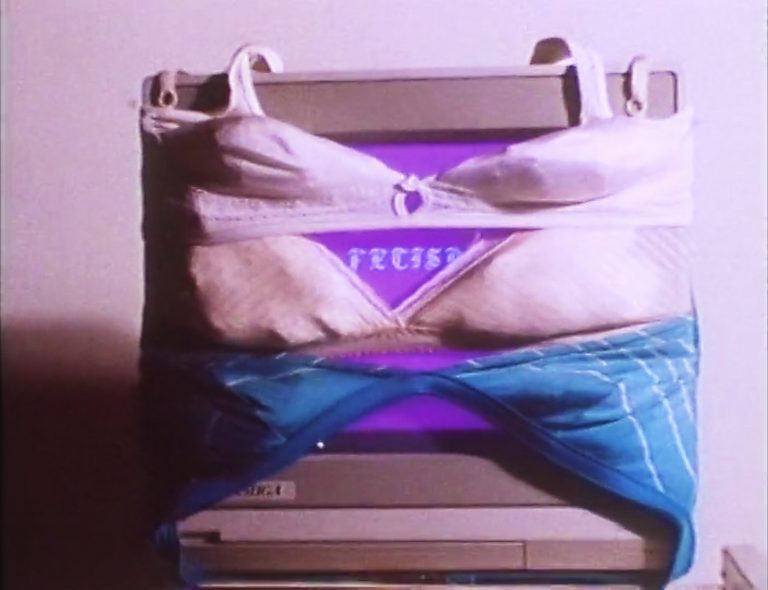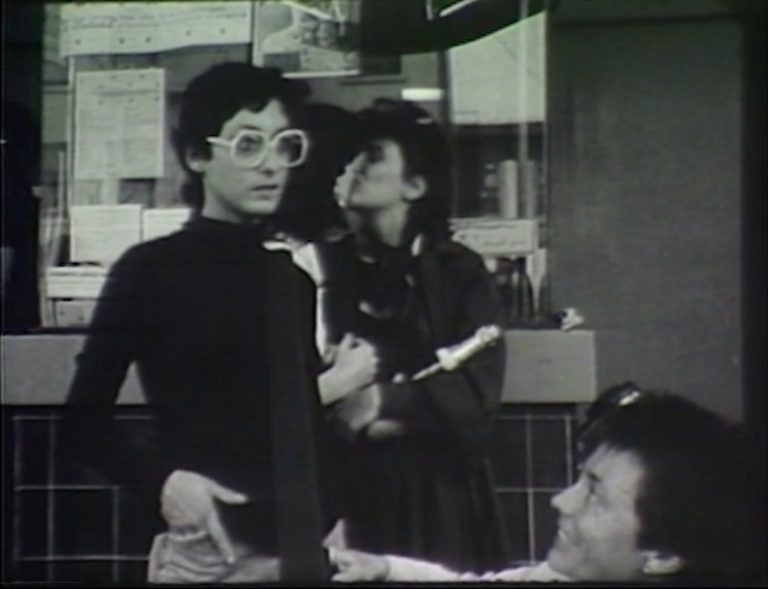 Barbara Hammer framed deviant perspectives on social relations, on the female body, and on the people who mattered to her, devising an alternative to the male gaze that long ruled, and still remains hegemonic in the worlds of art and cinema. She turned her attention to images and stories from lives—her own and those of other women and men—that were suppressed by the modern apparatuses of the camera and the editing suite, sound and technical abstraction, but also by politics and the medical and media industries; images and stories that were time and again edited out of the common psyche and not even taken into consideration. Hammer put her hand to the task, earnestly and joyfully. She grappled with herself, with her media, with situations that were challenging, with a canon that included some and excluded others, with the aesthetics of her time. And her time spanned half a century.
Focusing on the 1980s—when Hammer left California for New York—our exhibition turns the spotlight on an artist confidently pursuing an experimental practice and expanding on the themes of her early work, while insistently enlarging the radius of her activities and her engagement with politics and media.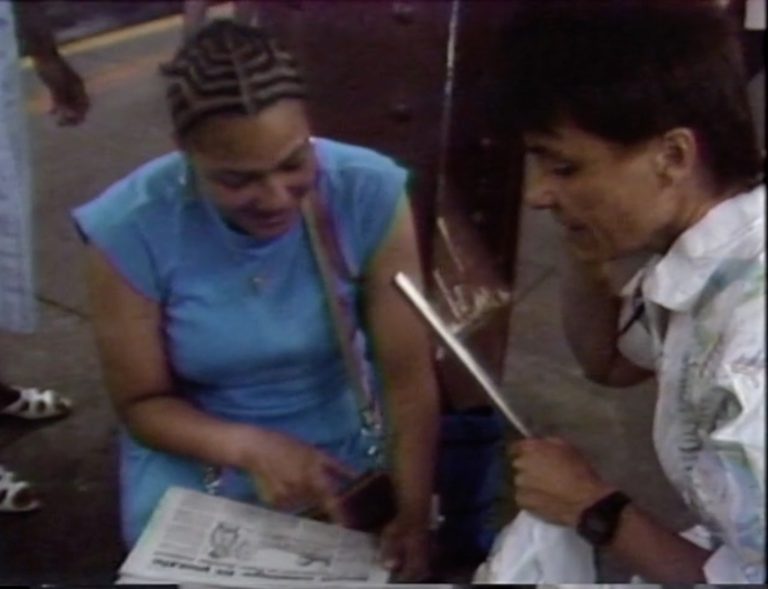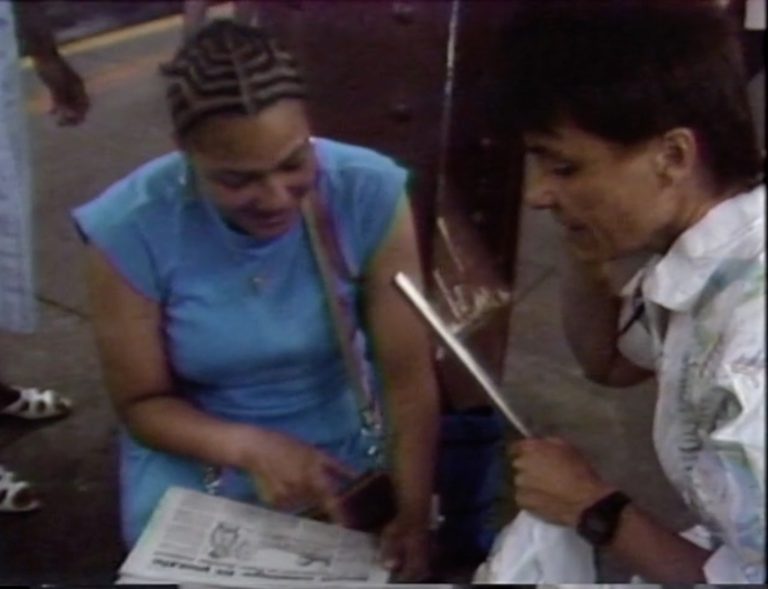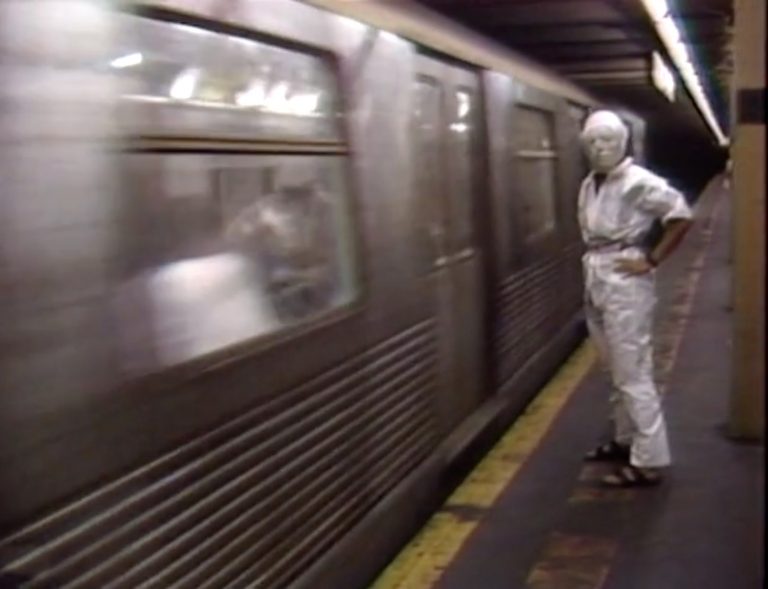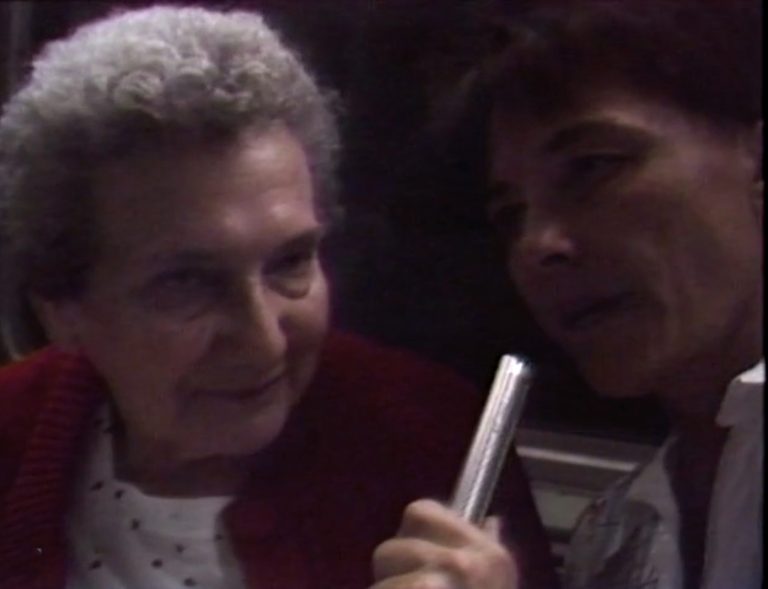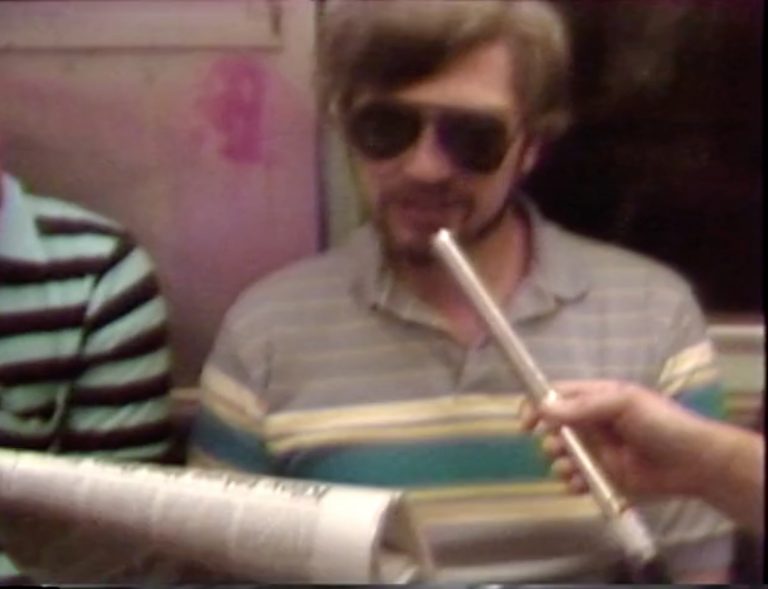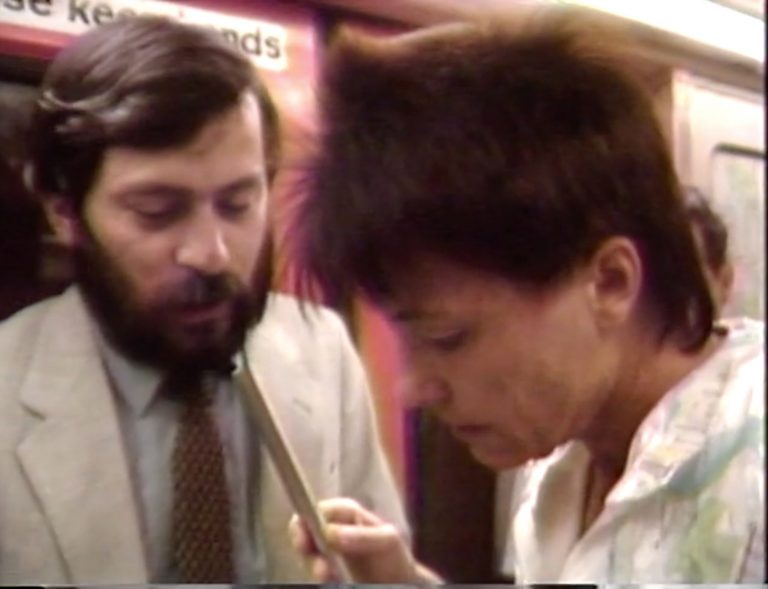 "Active cinema is not trance cinema. Active cinema repeatedly points to itself as cinema, not to a story, drama, or dream. Active cinema is not an escape. It is its own experience."
Synch Touch (1981, 10:07 min) is one of her programmatic films, championing a lesbian-feminist aesthetic that identifies the conjunction of touching and seeing as the basis for a "new cinema." Rather than an abstraction disassociated from the body, the filmic gaze remains tethered to the hand, the flesh, the physical senses and, in artistic terms, to painting. "We are in a culture," a voice observes toward the end, "where the expression of the heart and the senses are repressed. The heart of film is the rapport between touch and sight."
Place Mattes (1987, 7:36 min) revisits this sensual approach to filmmaking, but also subjects it to critical inquiry. Hammer breaks her own experience of nature up into two visual planes which, again, unmistakably reflect the inspiration she found in painting. A gulf opens between them: in the background, the landscapes of national parks; in the foreground, the filmmaker's body, trying to touch a world that, in experimental film's spaces of color and surface, consists solely of projected images that are incapable of physical encounter.
No No Nooky T.V. (1987, 11:52 min) marks the culmination of Hammer's early work with computer animation. She produces the material on an Amiga computer and records the images on the screen with a 16mm camera. A comical discrepancy emerges in the digital word and image space between the experience of female sexuality and its stereotypical male perception. Meanwhile, the algorithmic machine, spitting out erotic slogans and pictures, turns into a fetish of its own kind.
Our exhibition concludes with two films that pay homage to Barbara Hammer's performative and activist practice: Would You Like to Meet Your Neighbor (1985, 12:39 min) and Audience (1982, 32:35 min). To implement the first action, Hammer went underground. "Dressed" in the New York subway map, she is seen interviewing her fellow riders: which books do they read, are they feminists, are they curious about the people with whom they share the spaces of public transit (or why not), and what do they think of their city, themselves, and the outgoing woman with her camera and microphone who is asking these nosy questions?
Audience is an extraordinary document, a film that stands apart from Hammer's typical camerawork. When her films were shown in retrospectives in arthouse theaters in San Francisco, London, Toronto, and Montreal in the early 1980s, she posted herself at the entrance and questioned moviegoers about the expectations they were bringing to the screening and their thoughts on sexuality and representation. The result is a singular portrait of an era when women were constructing and publicly discussing—in effect, modeling—a self-image that would be influential for decades to come. A thoughtful and complex image of women who love women and diverse others and who want a cinema that captures—that depicts and creates—their desires and hopes.