Paloma Varga Weisz
Wilde Leute
We are pleased to announce Paloma Varga Weisz' solo exhibition Wilde Leute (Wild Bunch) at Konrad Fischer Galerie Berlin. The exhibition presents new sculptural works created out of bronze and wood, alongside a selection of drawings and watercolours.
The exhibition welcomes the visitors with a group of large format bronze sculptures reminiscent of a traditional but unusual family portrait: strange-looking creatures, androgynous people with animal ears, inspired by medieval folk tales, regarded as a symbol for the primordial state of humans, without social constraints and living in harmony with nature. The male figure is kneeling on the ground, the female body rests relaxed next to him while both watch the child.
From the beginning of her practice, Paloma Varga Weisz sought to distance herself from the idea of entrenched identities and rigid role models. Again, one would like not to focus the traditional interpretations of father = male, mother = female and rather emphasize the independent sculptural presence. All three sculptures are in balance of meaning and presence. While their faces look very delicate and smooth, the body contours seem to blur and appear more abstract while the beholder is walking around them. 
On the upper floor, the idea of ​​the Wild People is revisited. Slightly smaller sculptures made of limewood vary the theme as single figures and in groups. The surfaces are either left in natural wood, covered with poliment gold plating or with silver and copper.
The symbolic universe and themes of the works of Paloma Varga Weisz are based on her personal life and experiences in a domestic, family situation. A large selection of watercolours made between 1993 and 2023 provide an insight into her artistic world. Portraits of herself, her family and friends are blurring with sketches of animals and ever curious creatures, completing the exhibition with nearly 80 works on paper.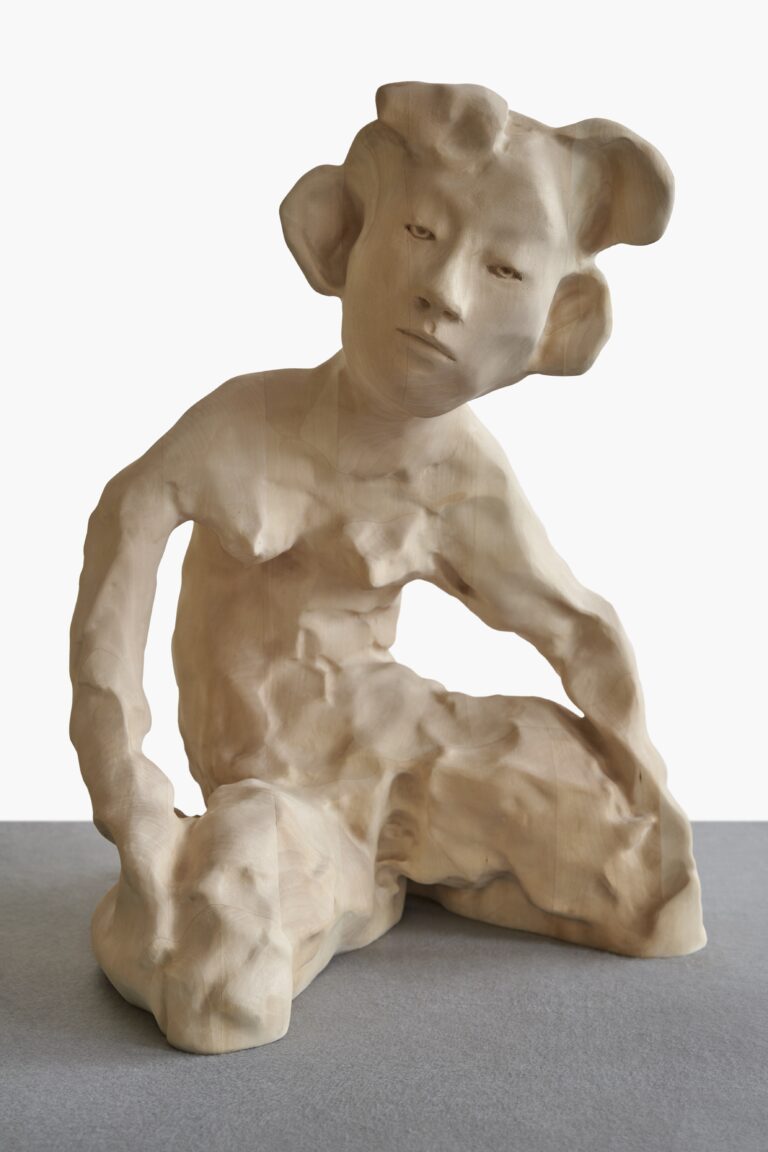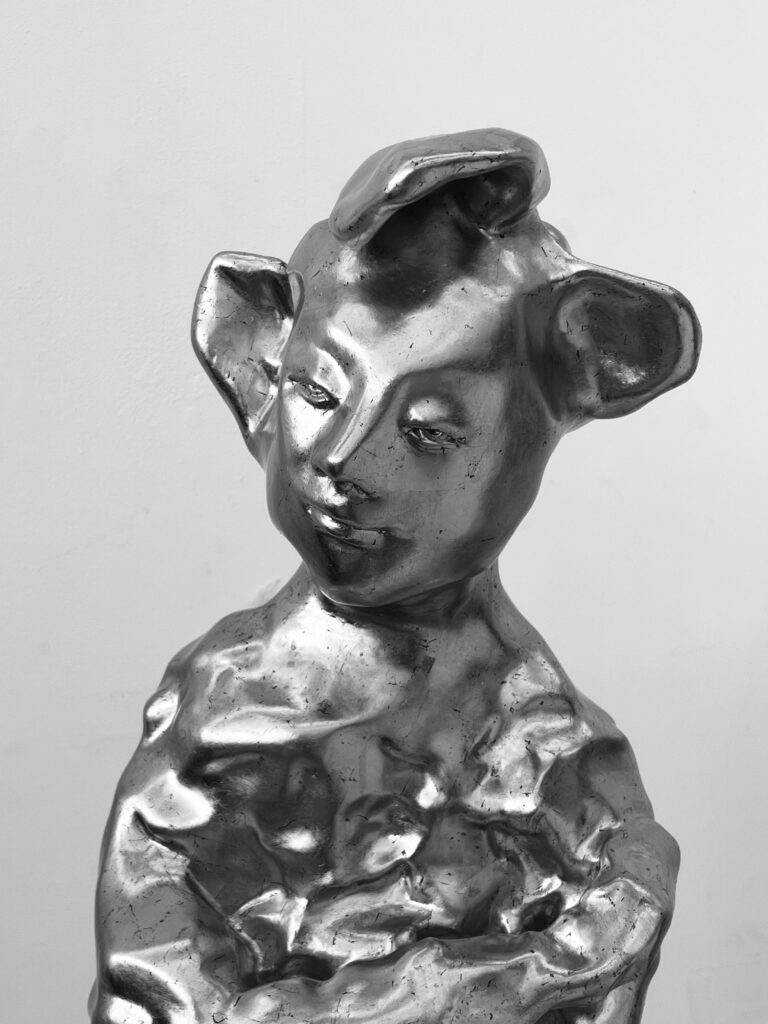 Paloma Varga Weisz was born in Mannheim in 1966, Germany. After being trained as a wood sculptor in Garmisch-Partenkirchen, Bavaria, she studied at the Düsseldorf Art Academy in the 1990s, with Tony Cragg and Gerhard Merz.
The artist lives and works in Düsseldorf. Her works have been exhibited extensively, including recent solo presentations at Henry Moore Institute in Leeds, UK (2020); Bonnefantenmuseum in Maastricht, Netherlands (2019); Castello di Rivoli in Turin; and Salzburger Kunstverein, Salzburg (both 2015).
Paloma Varga Weisz' works are held in important museums and collections worldwide.