Friedrich Kunath
Sensitive Euro Man
Sarah Morris und Alexander Kluge
Cats and Ghosts
Friedrich Kunath
Sensitive Euro Man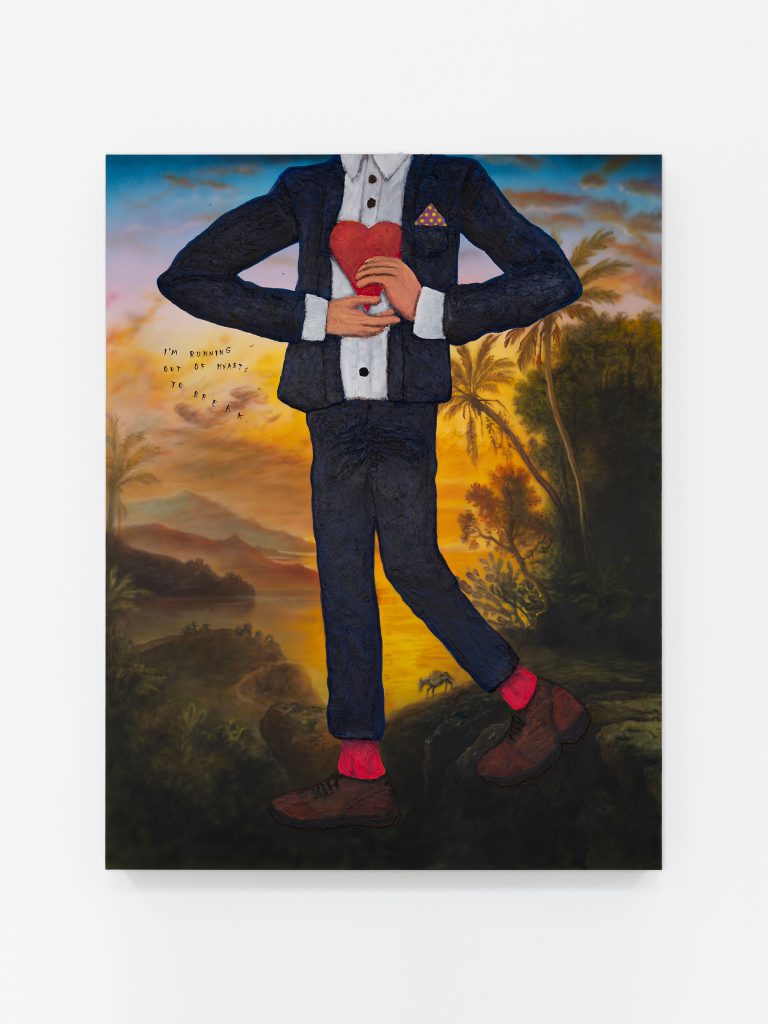 "Kunath's work is part of a large, disorganized movement, which began about a decade ago. It doesn't yet have a name, but it's only a matter of time before someone baptizes it. I think it should be called the New Romanticism."
"I watch a lot of tennis. It's either music or tennis when I'm here in the studio because it helps me get a bit of a break, mentally, when I'm immersed in my own world and inner problems and anxieties… Watching tennis has really become like a salvation for me."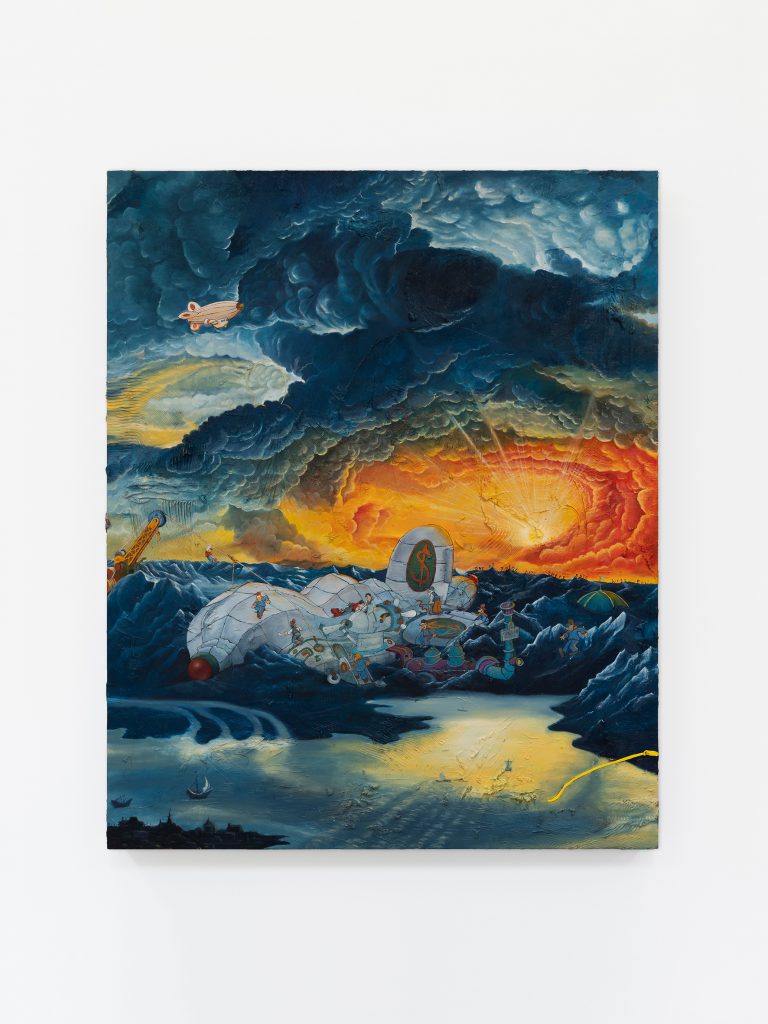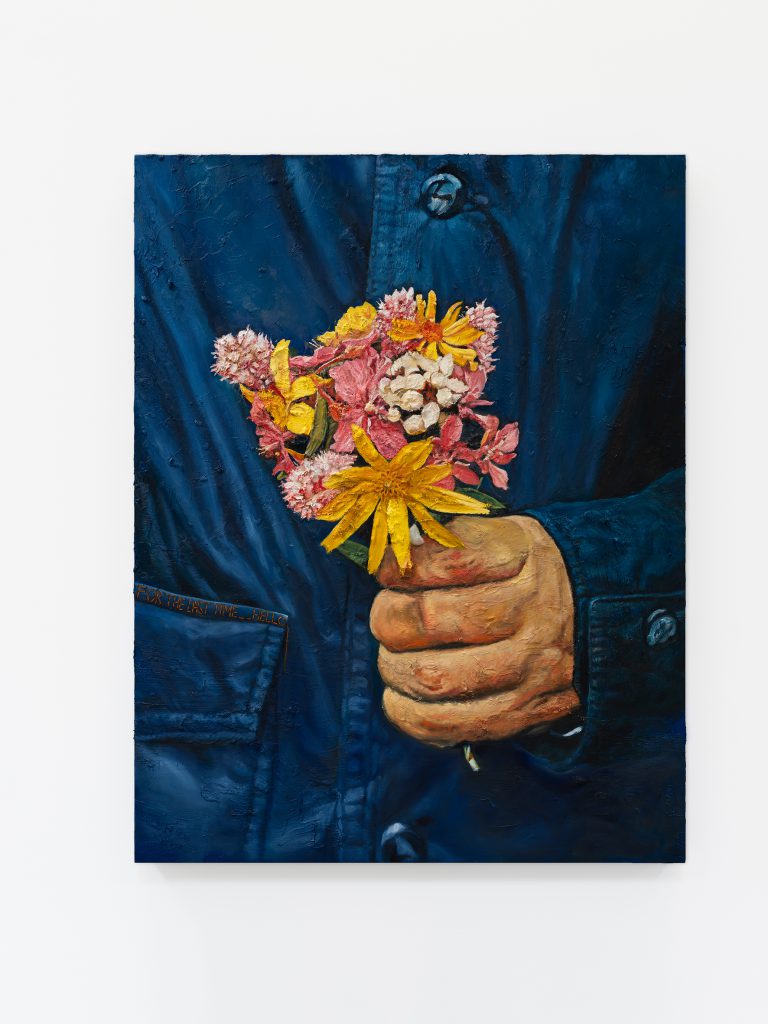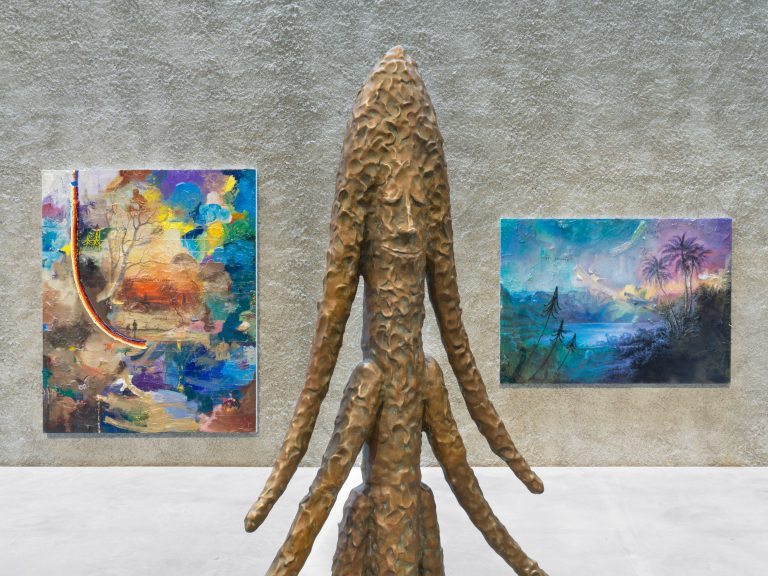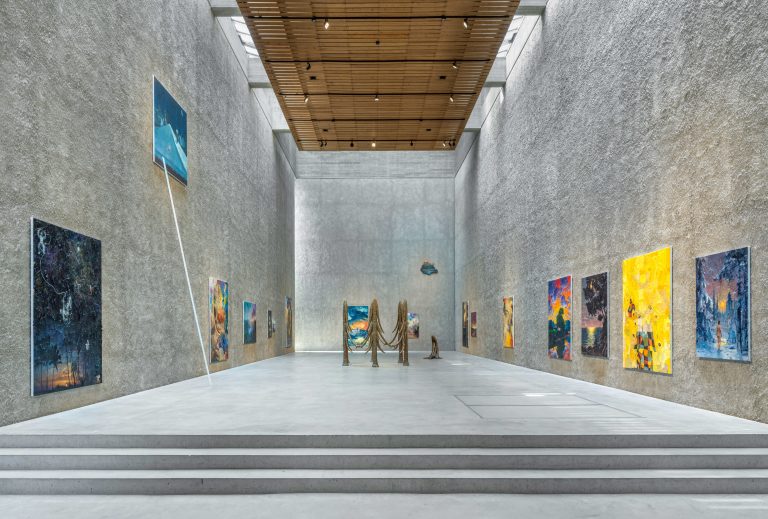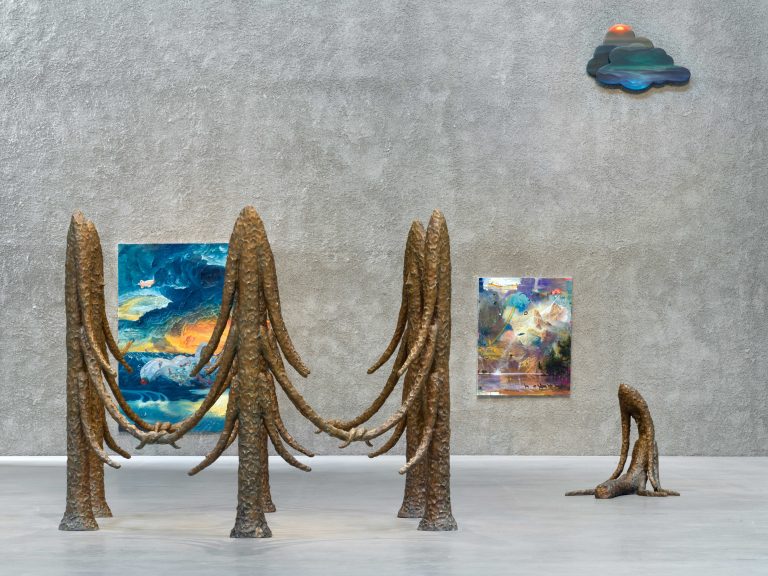 Sarah Morris und Alexander Kluge
Cats and Ghosts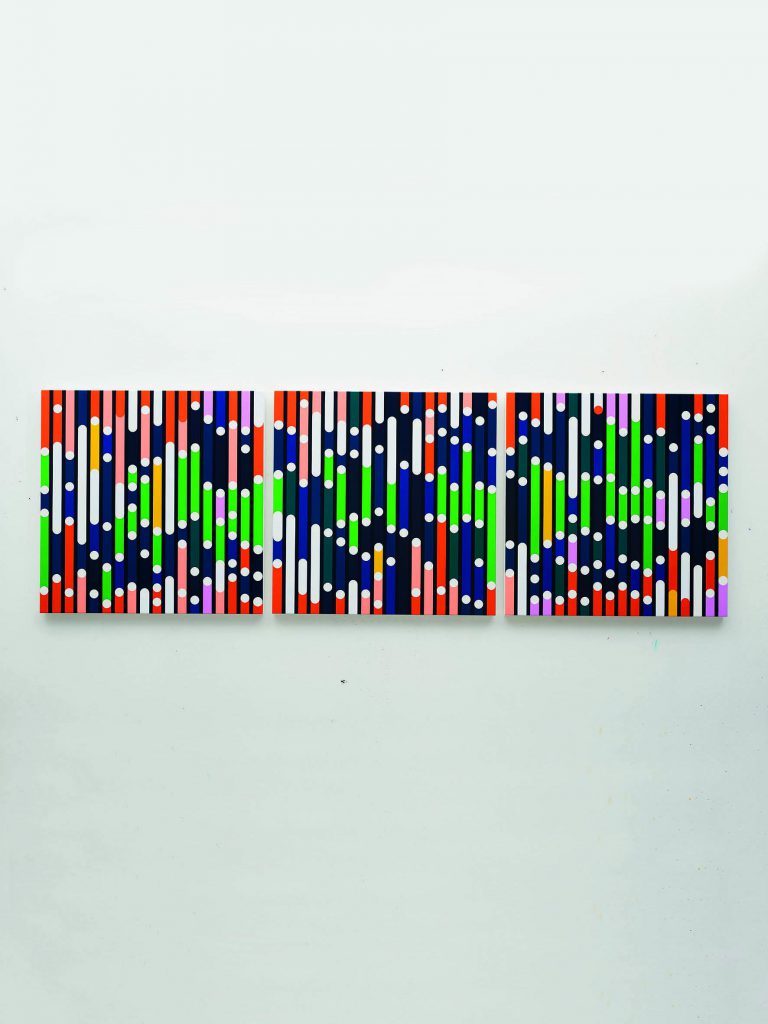 When artist Sarah Morris met the legendary film director Alexander Kluge a few years ago, the circumstances were unusual. She was looking for a striking, Wizard-of-Oz-type male voice to record her screenplay. Curator Hans Ulrich Obrist introduced her to Alexander Kluge, and over the years that followed, their first project developed into a productive collaboration bridging New York, Munich and Berlin.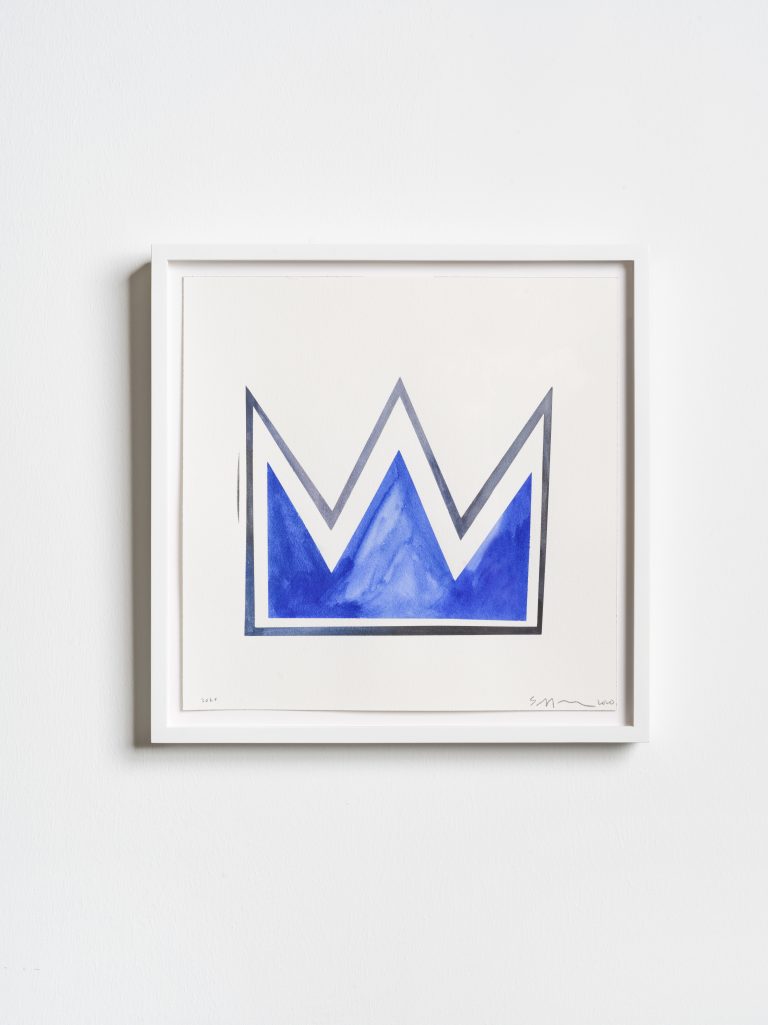 For their latest collaboration at KÖNIG GALERIE, Kluge penned a series of short stories for Morris — The Mermaid, Cats in Space and Grief Work for Kittens — which she took to her studio in New York and recorded. She then produced three films based on them, which are now showing in Berlin. They are projected onto her work The Conversation, which Morris created specially for the joint show. A further work takes the two back to the beginning of their first encounter: the famous Sound Graphs series, which is now on show in Berlin. Here, Morris used the recordings she had originally invited Alexander Kluge to the mic for and created sharp-edged geometric forms which undulate across the screen, creating highs and lows, to be read like a painterly translation of Kluge's voice. Alexander Kluge's Cats and Ghosts comprises five screens showing films by the man himself, many of them made in collaboration with Sarah Morris. But they also include other protagonists from the art world, with homages to Paul Klee, James Ensor and Katsushika Hokusai. On the walls are four series of prints on aluminium.
The joint exhibition was originally intended to held in Tokyo but was cancelled due to the coronavirus pandemic. KÖNIG GALERIE is now delighted to be hosting the exhibition in Berlin, with further new additions.
Text: Alexander Kluge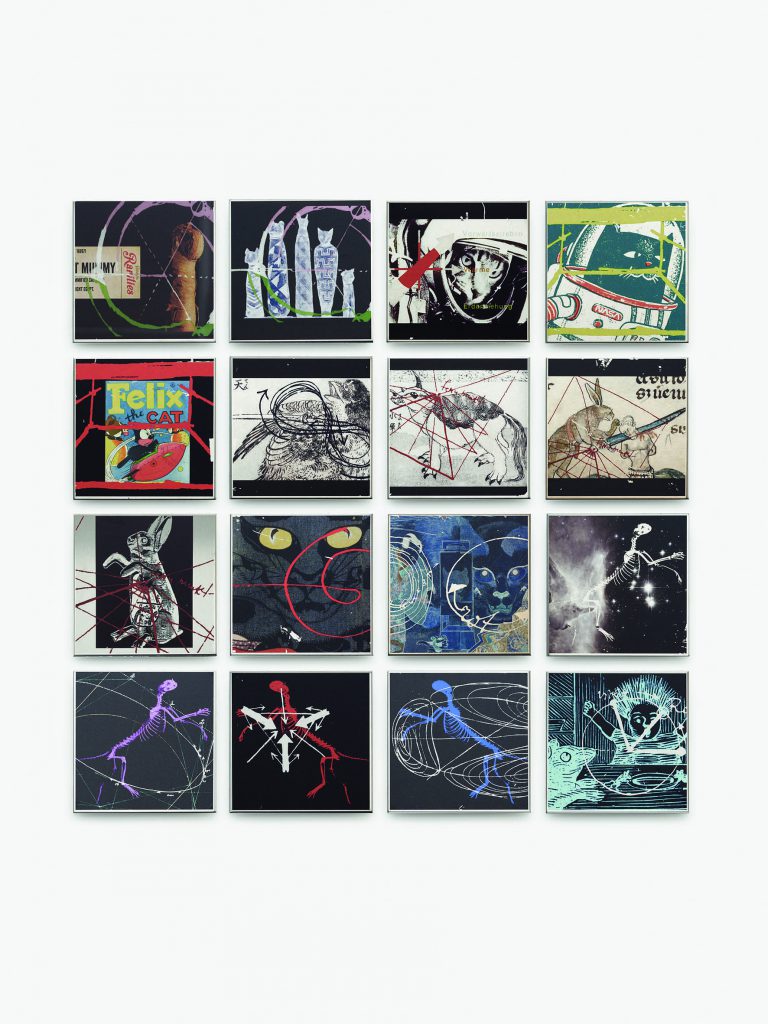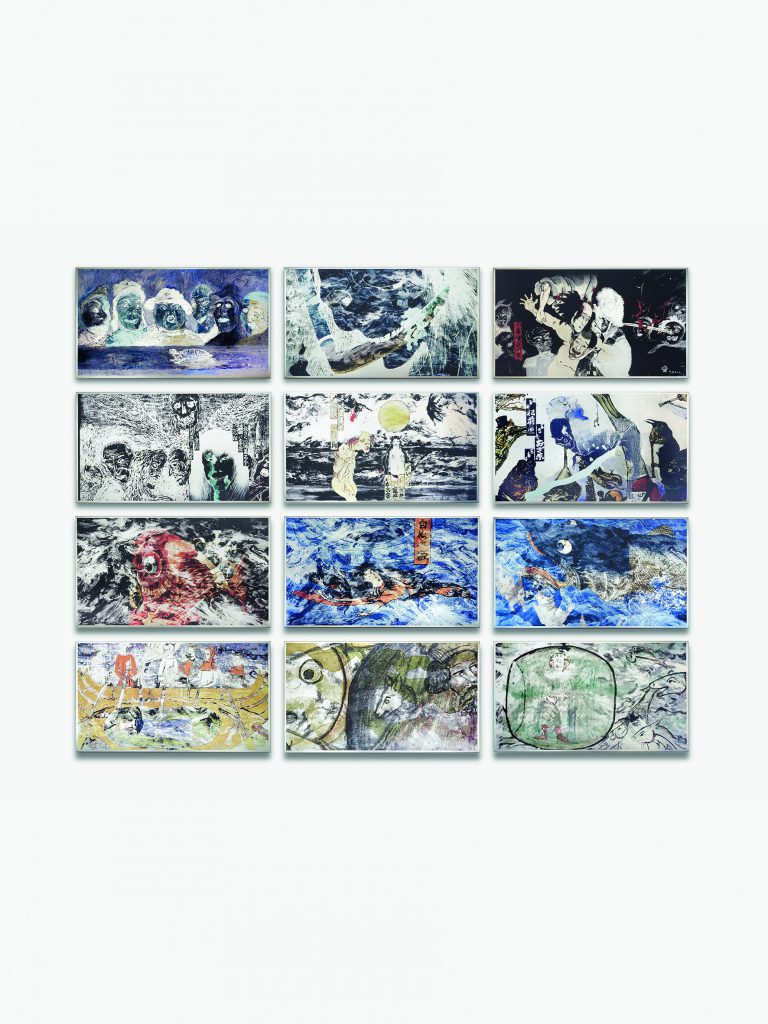 Alexander Kluge (*1932) is a German film director, television producer, screenwriter and lawyer. Kluge is considered one of Germany's most multifaceted intellectuals. He became famous in the 1960s and 70s as one of the most influential figures in New German Film, of which he was a co-founder, both in theory and in practice, and which he continued to develop. He made his name as an author primarily through his short stories, and had strong ties with the Gruppe 47. He also wrote academic and philosophical works. In 1987 he established the dctp production company, which enabled him to create a platform for independent channels in German private television.
Sarah Morris (*1967) is a British-born American artist and film director who lives and works in New York. Morris studied at the Brown and Cambridge Universities and partici- pated in the Independent Study Program of the Whitney Museum of American Art. She is best known for her large-format raster works. Her works have been presented in solo shows at institutions including the Philadelphia Museum of Modern Art, Kunsthalle Zürich, Ham- burger Bahnhof in Berlin, Hirshhorn Museum in Washington D.C., Miami MOCA, Moderna Museet in Stockholm, Palais de Tokyo in Paris, Städtischen Galerie im Lenbachhaus in Munich, Fondation Beyeler in Basel, Museum für Moderne Kunst in Frankfurt am Main, Fondation Louis Vuitton in Paris, Kunsthalle Wien, and EMMA – Espoo Museum of Modern Art. Morris's works are found in numerous public collections including at the Centre Pompidou in Paris, Dallas Museum of Modern Art, Guggenheim Museum New York, Miami Art Museum, Museum of Con- temporary Art in New York, Museum of Contemporary Art in Los Angeles, Stedelijk Museum in Amsterdam, Tate Modern in London, and the Museum für Moderne Kunst in Frankfurt am Main. From 1999-2000 she was a Berlin Prize Fellow of the American Academy in Berlin, and won the Joan Mitchell Painting Award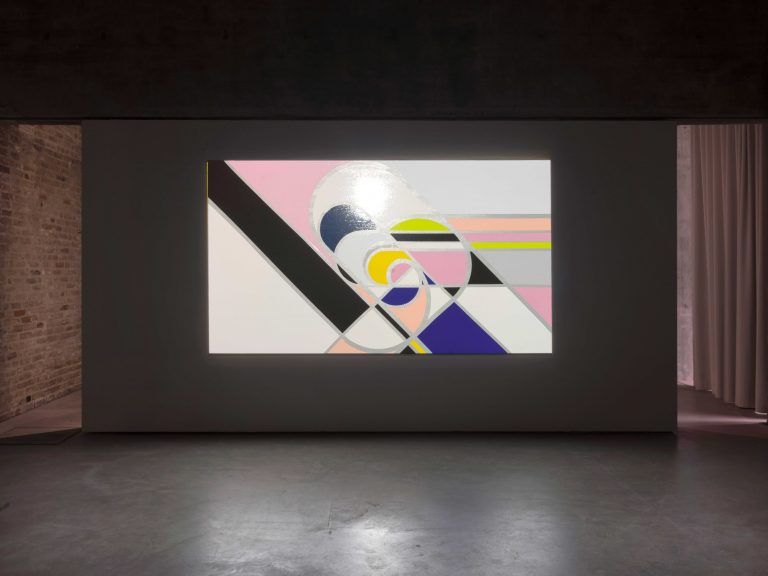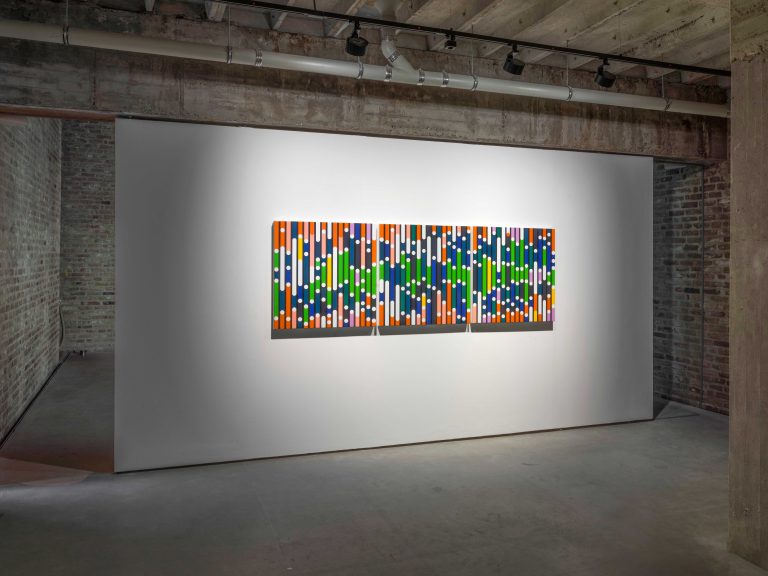 Messe in St. Agnes #2
The main reasons for art fairs are the personal encounter, and giving an effective overview in a very short periode of time.
The second edition of MESSE IN ST. AGNES will take place at KÖNIG GALERIE from 12–20 September 2020. Once again, the fair in the former St. Agnes church in Kreuzberg, Berlin will present a high-profile selection of works from the primary and secondary market. The fair will be accompanied by a series of exclusive events such as dinners, concerts, readings, and panel discussions.