Misa Discoveries*
At the second Gallery Weekend Berlin this year, MISA (MESSE IN ST. AGNES) will focus on aspiring artists. In the former church of St. Agnes in Kreuzberg, the MISA DISCOVERIES will show young artists who have hardly been seen in Germany so far, but who have already attracted international attention with their paintings and have inspired and surprised the MISA team this year. This format offers them the opportunity to present their work in the space of St. Agnes.
For this purpose, each artist will be assigned a booth, which they can then fill with their works of art. This ensures that each artist has enough space for their artwork and that visitors can concentrate on a limited and carefully selected range of artists.
My practice utilizes a personal iconography that explores heritage, technology, and the possibilities of humanity. The works depict scenes of everyday life drawn from a merging of my experiences, which are both personal and relatable to current society, presented in a modern context. Whatever I come across that sparks my interest consciously or subconsciously will find a way into my work.
Influenced by minimalism, geometric shapes, and bold colors, I established my visual style of working, "NEO", which is modern, bright, and expressive. Characterized by blocks of contemporary, vibrant color palettes and figures in hypnotic, patterned outfits, my works over the past three years have evolved into a developed set of visual emblems. Drawing influence from artists such as David Hockney, Kerry James Marshal, Michael Craig-Martin, and Roy Lichtenstein in their bold aesthetic, my work is inspired by day to day life activities, such as surfing the internet, watching the news or having a conversation, the works playfully explore leisurely pleasures in both home and work environments.
Dennis Osadebe
Focusing on universal subjects and forms, I hope to create surprising synergies between seemingly disparate styles and invite the viewer to enter these alternate and imagined realities.
Rather than considering abstract or representational as binaries I want the work to have a dialogue that puts seemingly different elements, textures, and means of rendering together in the same space and allow these different modes of painting coexist in the same world.
Amanda Baldwin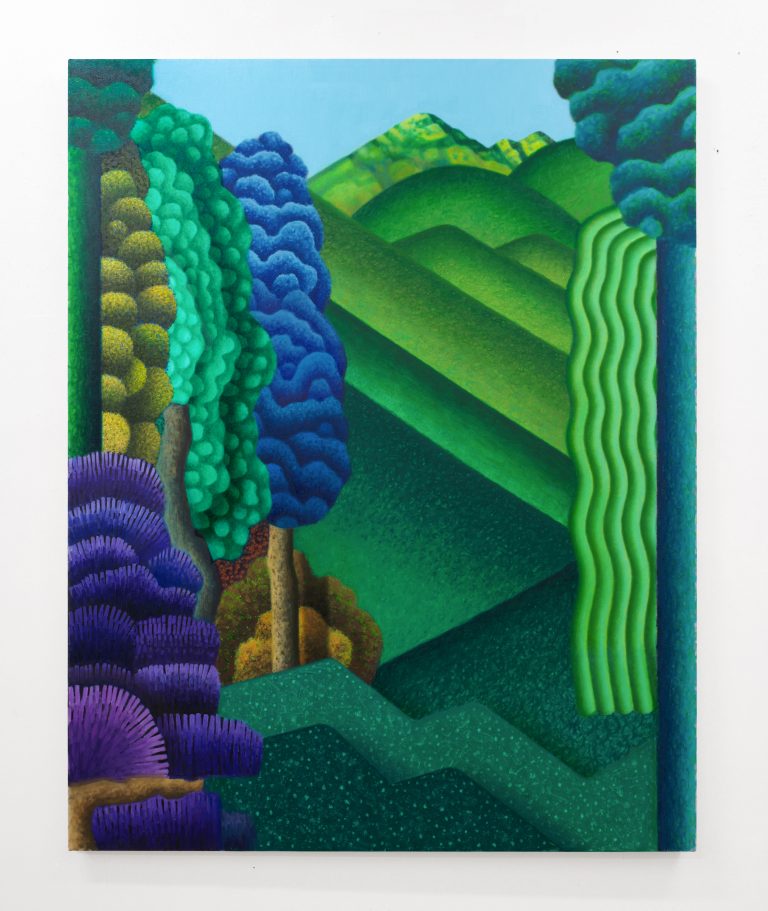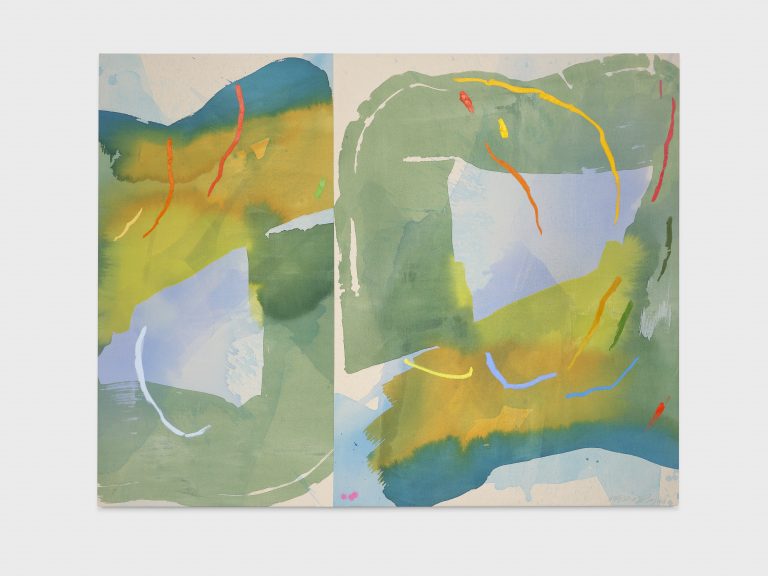 California-based artist Heather Day makes abstract paintings and digital works composed of scraped, smeared, and flooded pools of pigment on heavily worn canvases, often stitched together. Day expands the conventional surface area of a painting, treating the backs and sides of a canvas with the same value as its facade. She uses recurrent markings and reformed canvases as atoms of an idea, free to be reconfigured but always orbiting around one center. The compulsive energy of her work oscillates between rehearsed abandon and careful restraint.
In addition to Day's core painting practice, she has been exploring ways the traditional analog medium
can be expanded with the use of technology. Day's work further bridges the imaginary gap between tactile and digital art while challenging the traditions of abstract expressionism. More recently, she has extended her studio practice to the realm of animation where she documents a painting as it comes to life, stitching those moments together in motion and combining physically painted marks with digital brush strokes.
Heather Day