Wilhelm Klotzek
Katzen & Architektur
Wilhelm Klotzek
Katzen & Architektur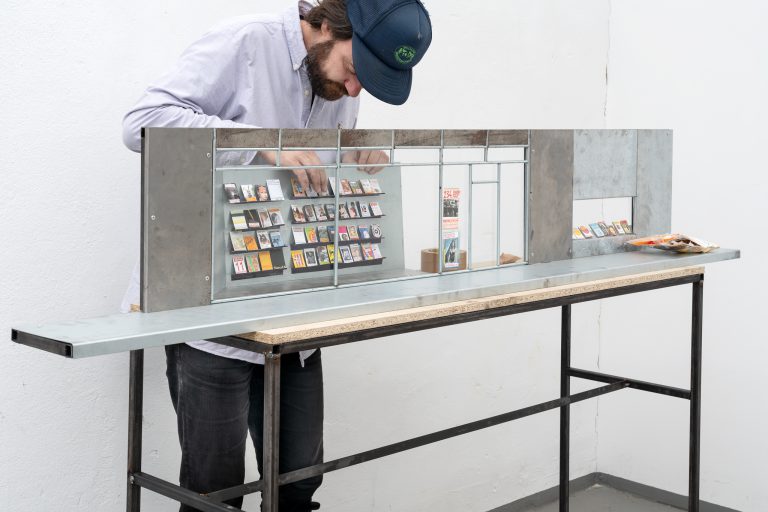 In his first solo exhibition at Klosterfelde Edition, Wilhelm Klotzek dwells once again on the disasters and curiosities of life, art and architecture. Amongst other things, we encounter miniature "dirty corners" of the S-Bahn station Potsdamer Platz, the Humboldt Forum's staff entrance at Berlin's City Palace, as well as a legendary bookstore frontage, including a Klotzek-like "librarie imaginaire".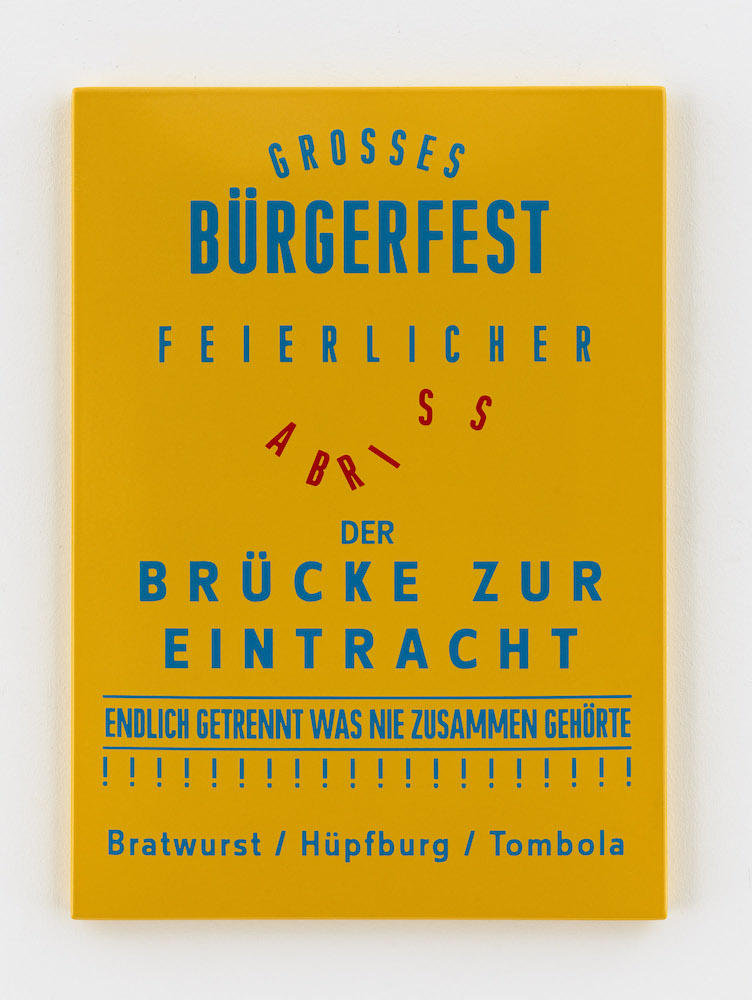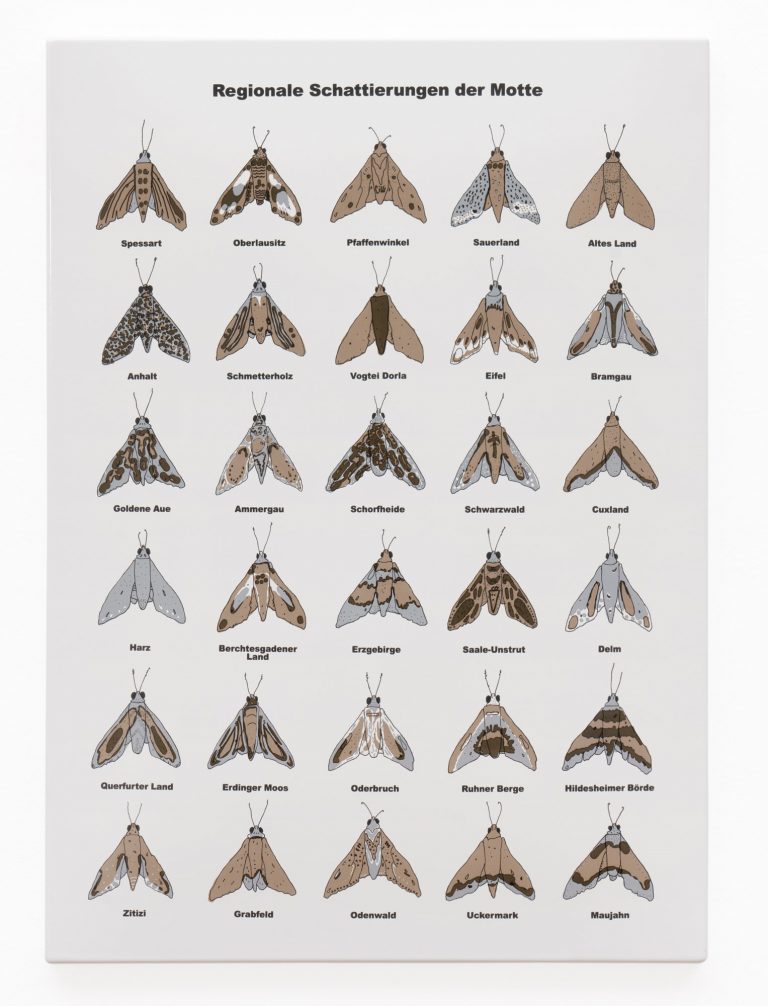 I couldn´t get it out of my head: personal feuds as part of urban planing, realized architectural hallucinations by politicians, the failing of extensive preparations on a small scale – were topics that I grew up with in Berlin, that affected and actually always concerned me.
Whether we look at the video installation "Das architektonische Trio", (The Architectural Trio, 2012), in which Klotzek constructed a talk-show debate, concerning visionary implementations regarding urban developments, or at the bus stop, inhabited by cigarette manikins "Endlich 25 Jahre Deutsche Einheit / Aldi und Lidl für alle" (Finally 25 Years of German Unity / Aldi and Lidl for All), which was installed at the entrance of abc Berlin in 2015 – we always deal with stage-like condensed sceneries, only endured with a lot of humour.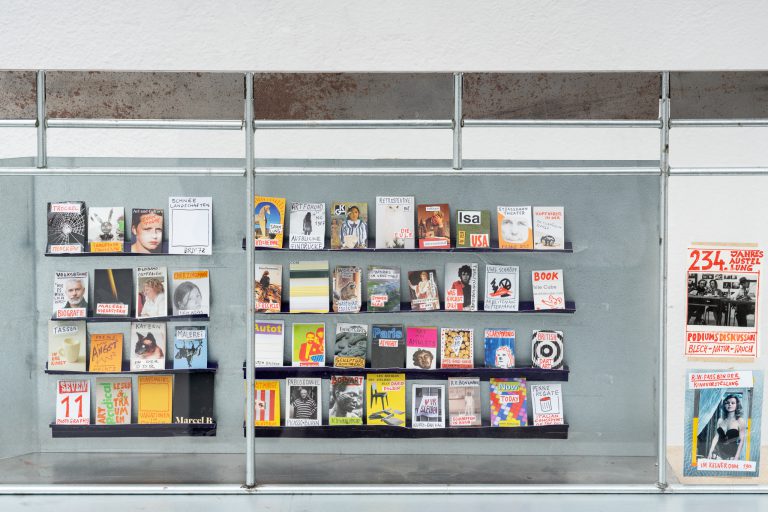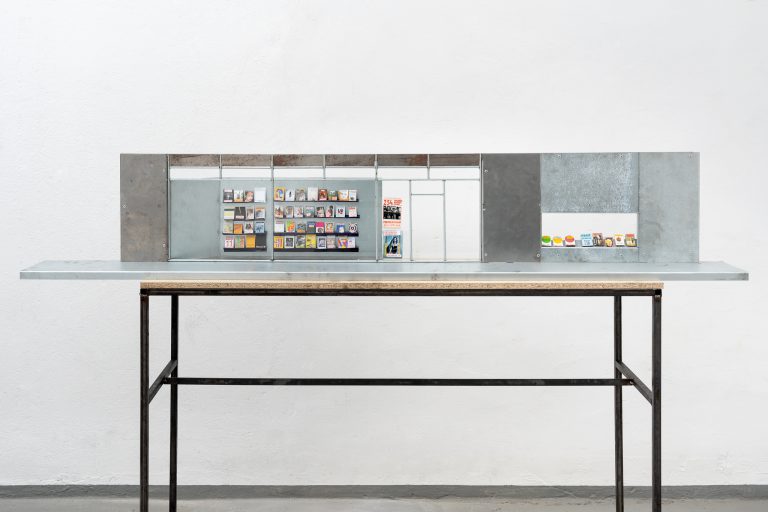 Wilhelm Klotzek (*1980, East Berlin) lives and works in Berlin. His last solo shows, inter alia, were, "Der Pudding der Apocalypse" (2019), Galerie Tobias Naehring, Leipzig; "Donationsdystopien" (2017), Institut für Kunst und Kontext, Berlin; as well as "Fast nur Haut, Margarine" (2017), Memphis, Linz.