Kasia Fudakowski
Continuouslessness Travel Edition
Kasia Fudakowski
Continuouslessness Travel Edition
productive paradox
Klosterfelde Edition presents Continuouslessness by Kasia Fudakowski. Together with the artist, a travel edition was created comprising of miniature versions of all 43 panels made by the artist so far.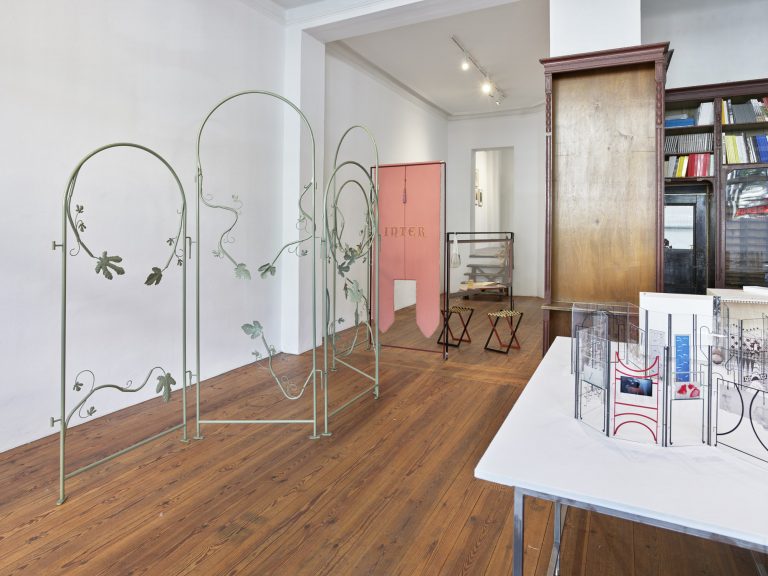 It began in 2011, with three delicately made panels that radiate an exuberant joy in ornamentation. Kasia Fudakowski (*1985, London) found the inspiration for these works in Poland, the country of her grandparents. Traditionally people have gathered scraps left behind by the metal industry and according to their own creative designs, used them to build gates to their properties. The uniqueness of each gate follows the principle of bricolage, as they are made by tinkering together found pieces of industrial waste. For how much longer must we improvise? is the title of Fudakowski's first three panel works; a question echoing a degree of frustration at being forced to improvise. "Yet within that limitation", the artist says, "a great deal of creativity becomes visible."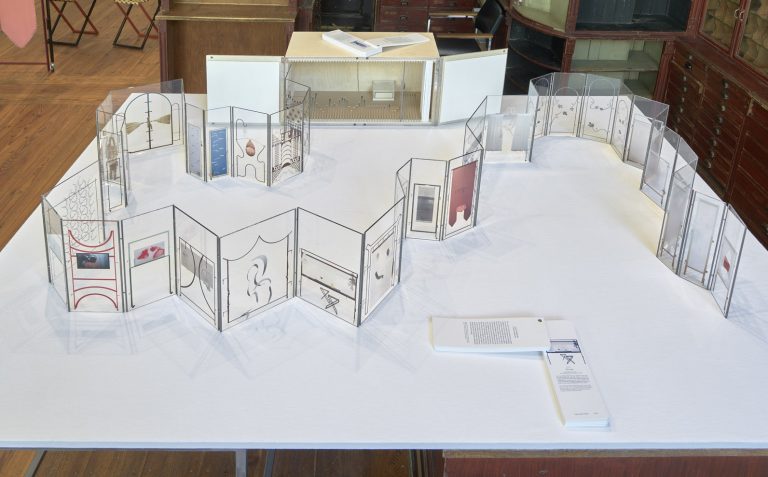 From the endless possibilities within this set of limitations grew the ongoing series Continuouslessness. In 2017, the artist's focus shifted from the ornamental centre to the hitherto merely functional edge. The metal frame provides the artist with her own display and opens up endless possibilities, even as it simultaneously limits space and possibilities. A productive paradox?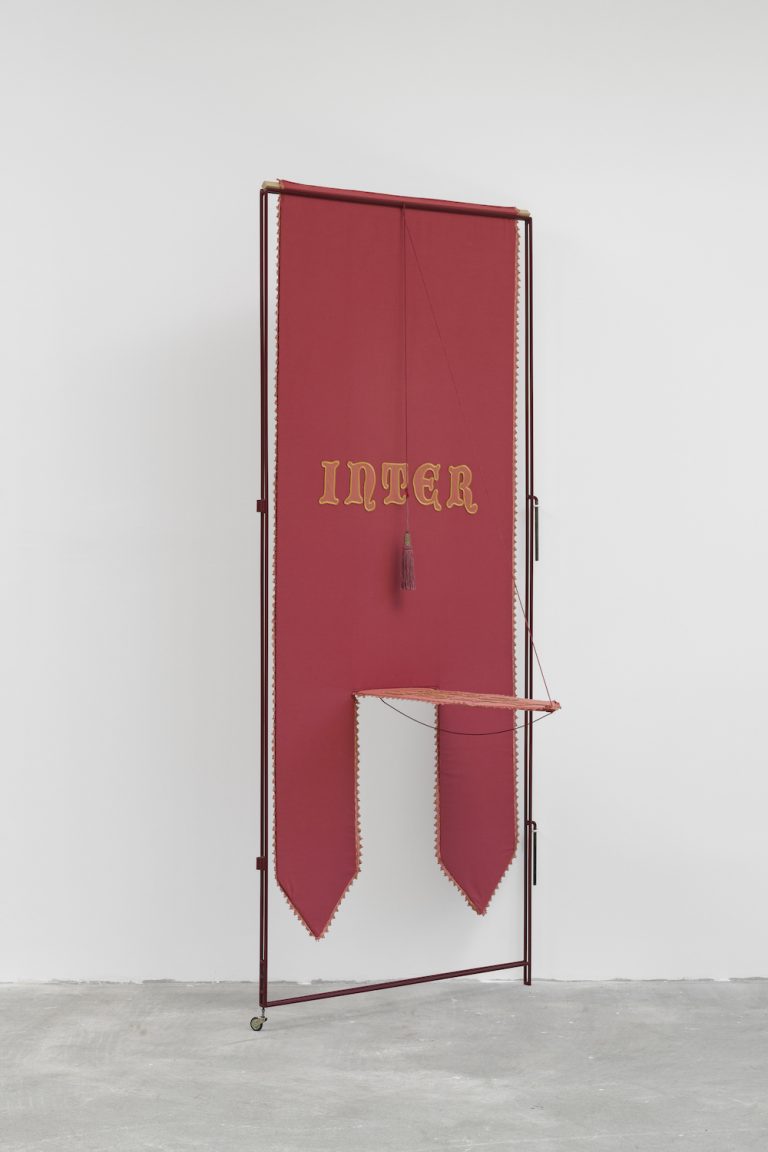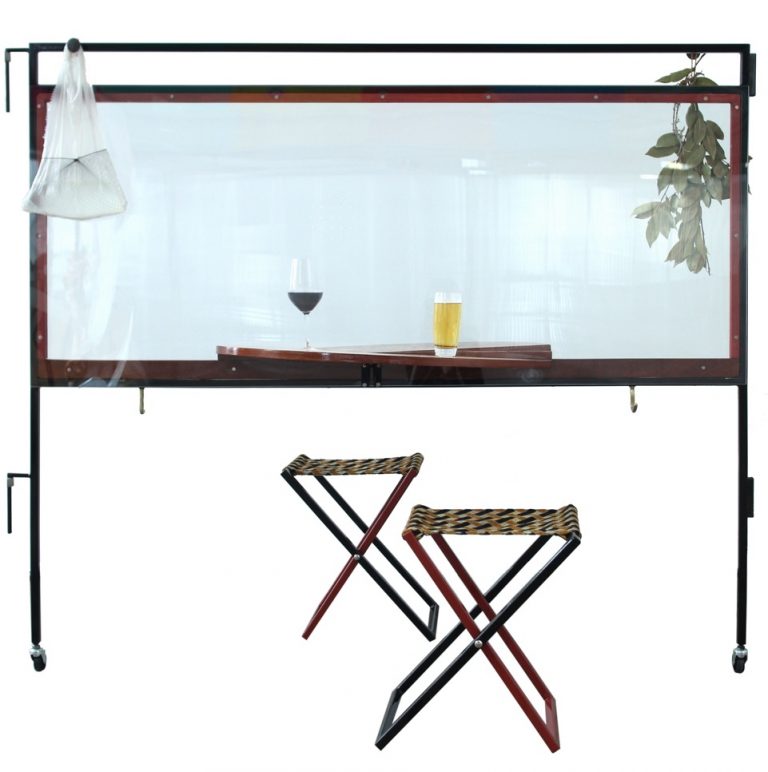 So far, Fudakowski has included a wide variety of observations into her mostly rollable metal frames; a space between drawing, design, object art, installation. Some gates are dedicated to gender issues and the role of women, migration or even experiences during the pandemic. For the occasion of the exhibition of several gate works at Klosterfelde, Fudakowski suggested that an edition be made of the growing series. This was as consistent as it was challenging: all 43 panels to date were printed in translucent on plexiglass and meticulously hand glued. Each miniature plexiglass gate is accompanied by a card that features information about the work and a short text, sometimes explanatory, sometimes associative. Personal observation, humour, warm irony, associative "wild thinking" with a conceptual framework – all this is part of Fudakowski's creative vocabulary, visual artist as well as author.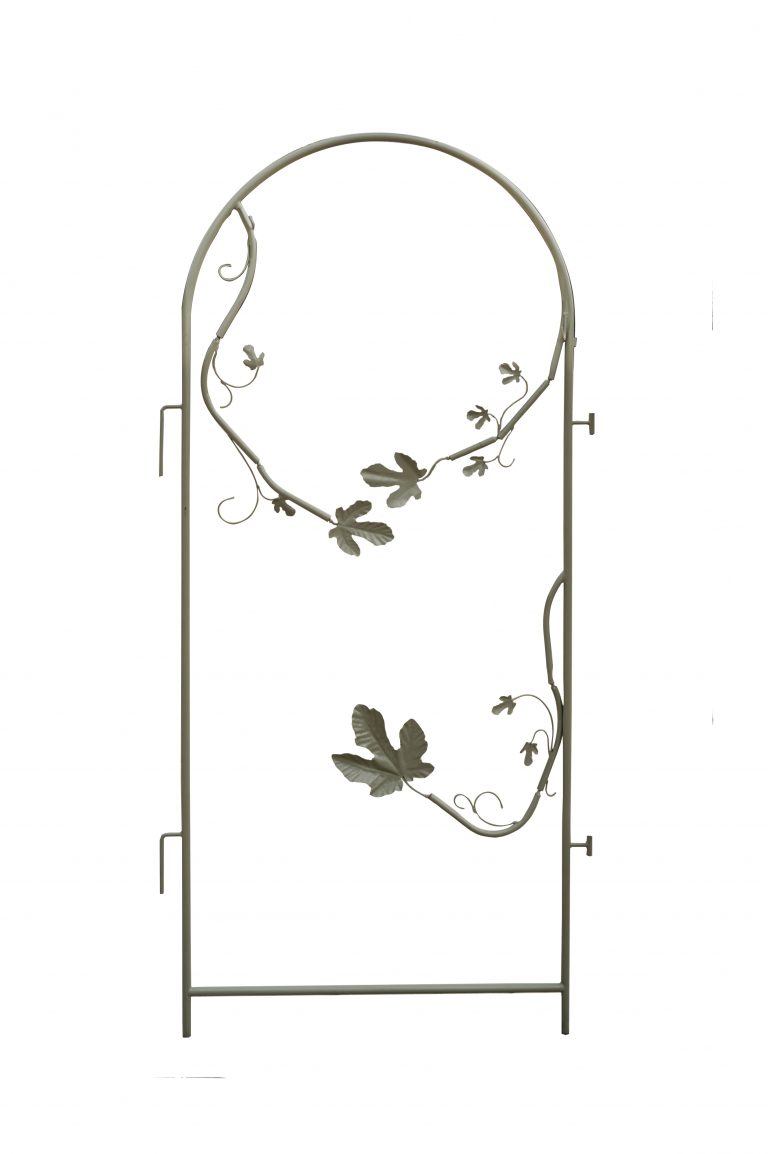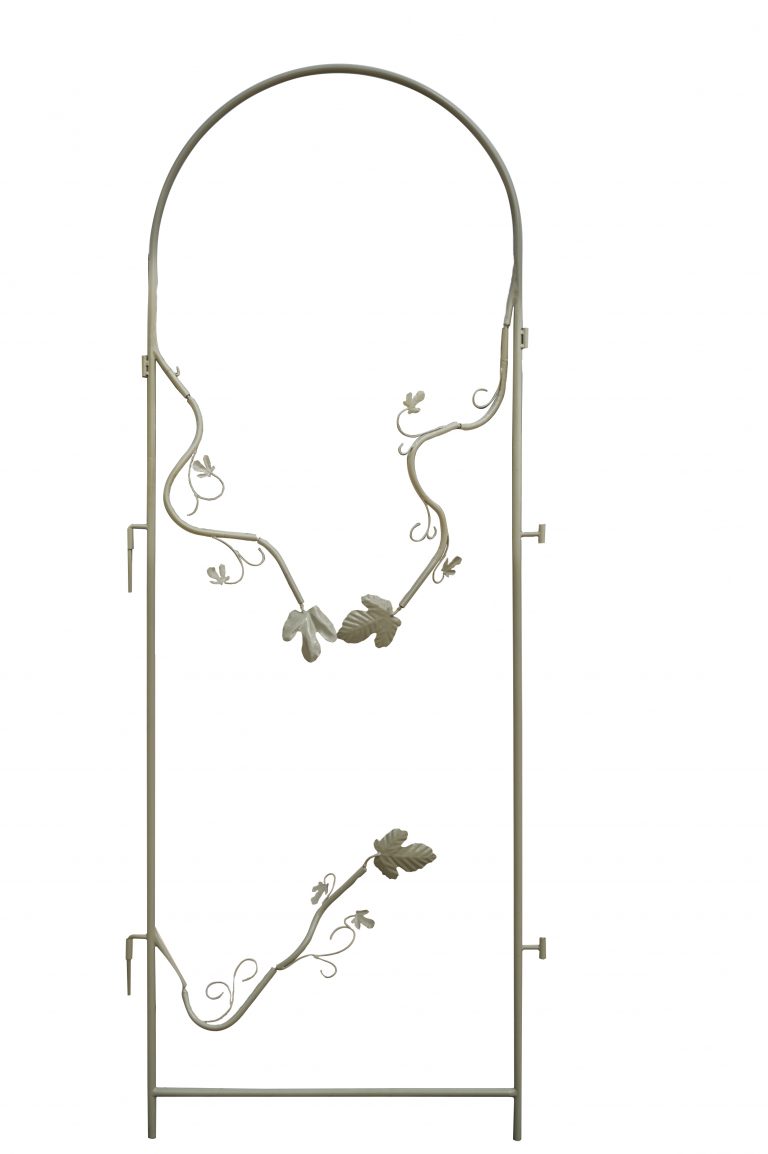 Each miniature, true to scale, is flanked by metal profiles and magnets that allow it to be connected to other panels. Only when the gates connect to each other do they gain stability and form a spatial kind of music, full of con- and dissonance, that transcends the individual work. Collectors of the miniature edition are also reminded of the open-ended nature of the series: even if one were to acquire all 43 miniature gates, five slots in the box are left empty, reserved for future works: "The work is a lifelong project and will remain unfinished until the death of the artist," Fudakowski writes in the introduction to the edition. Whether her statement alludes not only to her own death, but also to Roland Barthes' famous essay "The Death of the Author" remains unknown. But much like her edition, this iconic text first appeared in a box, no other than Aspen Magazine's legendary Minimal Box (1967) – Marcel Duchamp, inventor of the "Museum in a Box" with his own miniature works, was also included. Whether the author is dead or not will forever remain the subject of debate. Yet Fudakowski's languages live on as a productive paradox, Continuouslessness.
Text by Tarika Johar and Michael Stockhausen
Translation by Teun Verheij