David L. Johnson
CAT
Gallery Openings—15 Sep 2023, 6 to 9 PM
CAT focuses on the relationship between urban development, private property, and animal life across three urban centers. Throughout New York City, styrofoam boxes, garbage bags, and loose construction materials are modified by individuals and neighborhood organizations to create shelters for a population of over 500,000 feral cats. Often found on the city's edges, cat colonies exist in New York under limited legal protections, continually at risk of being displaced by new construction. Largescale photographs of these make-shift shelters adorn the gallery walls, while a video installation depicting a group of cats playing on a construction site is wedged into the gallery's back window.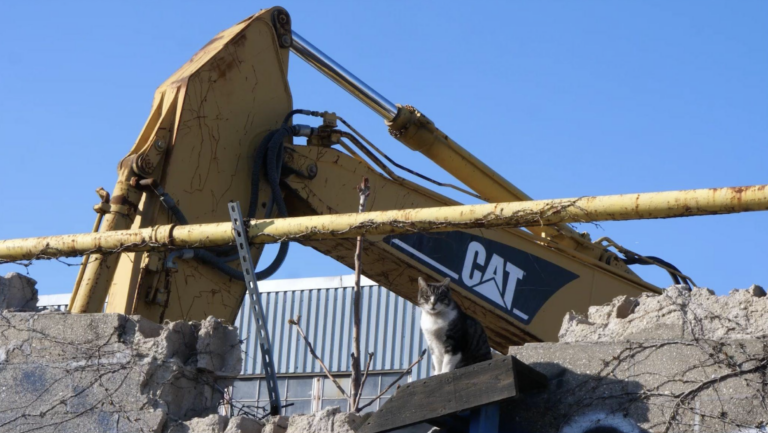 During the duration of the show, a public work called Kedi will be installed across Berlin. Provided by the government of Şişli, a municipality in Istanbul, the work consists of a series of prefabricated cat shelters. As an extension of Şişli's animal welfare program, shelters will be freely distributed to individuals and organizations caring for feral animals in Berlin.
David L. Johnson uses photography, video, found and stolen objects, and installation to document and intervene in the spatial politics of cities. Born in 1993 in New York City, Johnson received a BFA from Cooper Union in 2015 and an MFA from the University of Pennsylvania in 2020. He is an alum of the Whitney Independent Study Program and a part-time lecturer at the New School.