Raimund Girke
Im Rhythmus
Leiko Ikemura
Pleasure Garden
Raimund Girke
Im Rhythmus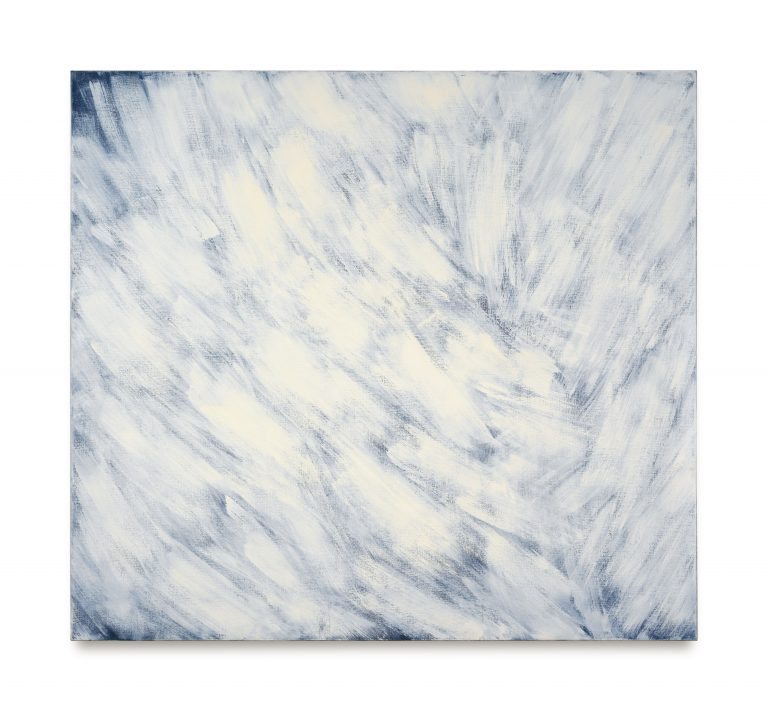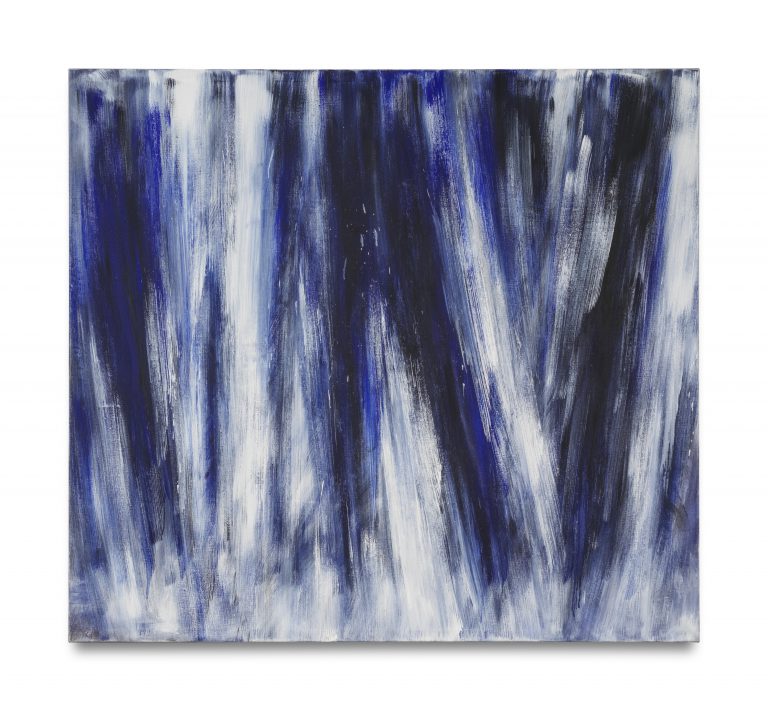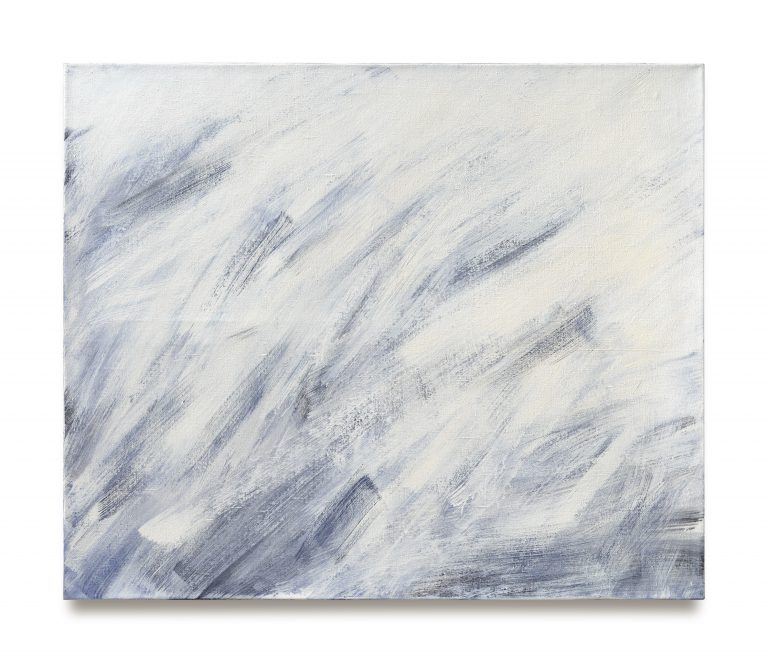 Kewenig is pleased to open its first exhibition with works by German painter Raimund Girke (1930-2002) on the occasion of Gallery Weekend Berlin. The gallery has recently taken over the representation of the painter's work in close cooperation with Madeleine Girke, his daughter and estate administrator. Girke counts among the most important positions of German painting after 1945 and would have celebrated his 90th birthday in October.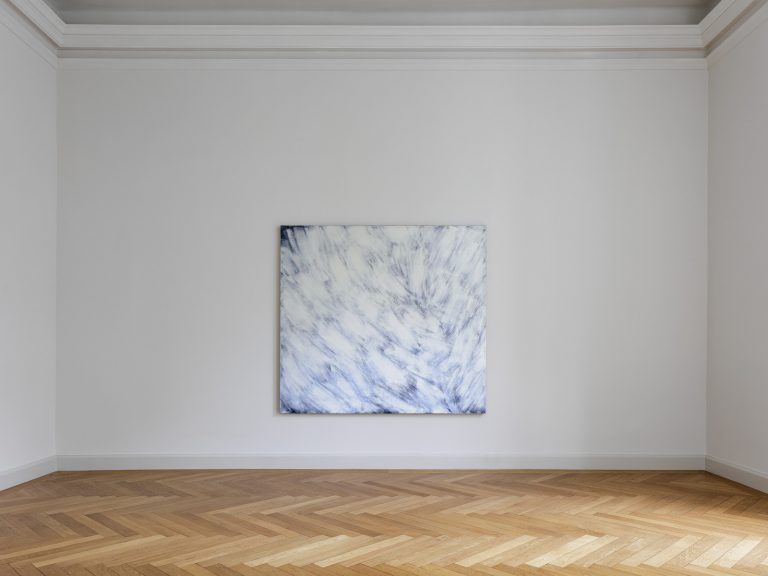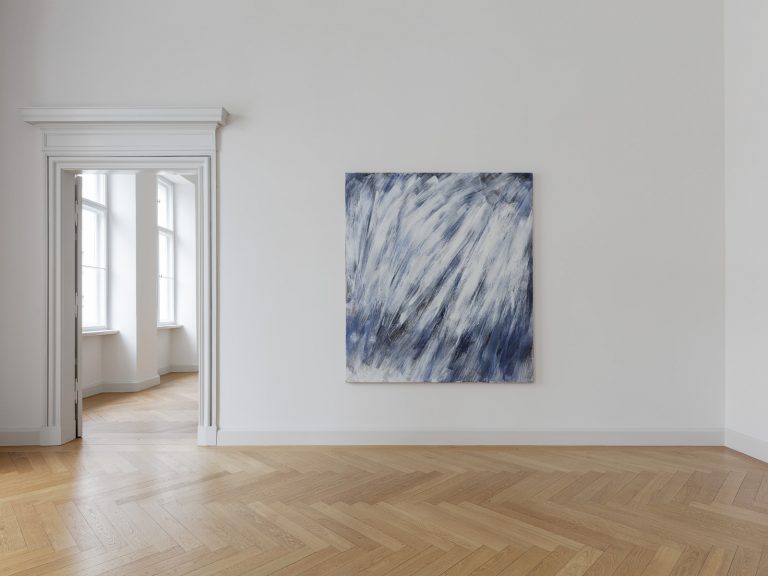 "In place of many colours fighting with each other for the privilege, there is a single colour as ruler, she comes to her right, she becomes free and can reach her full intensity."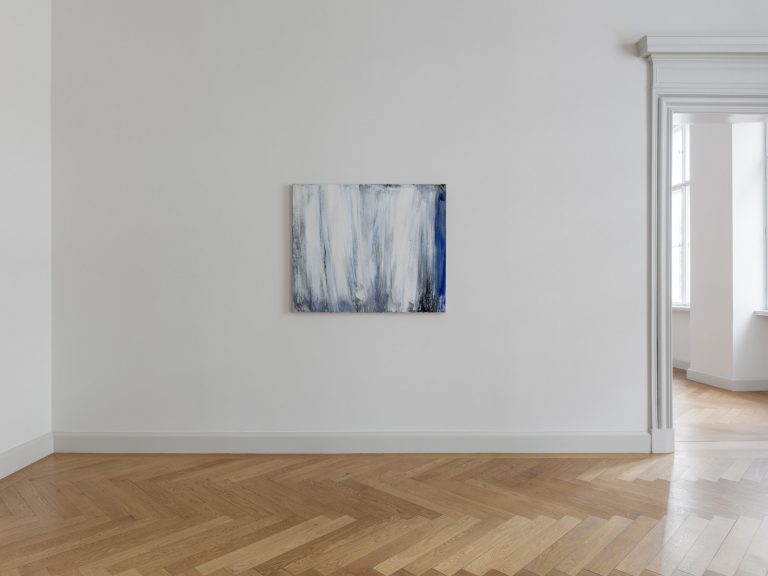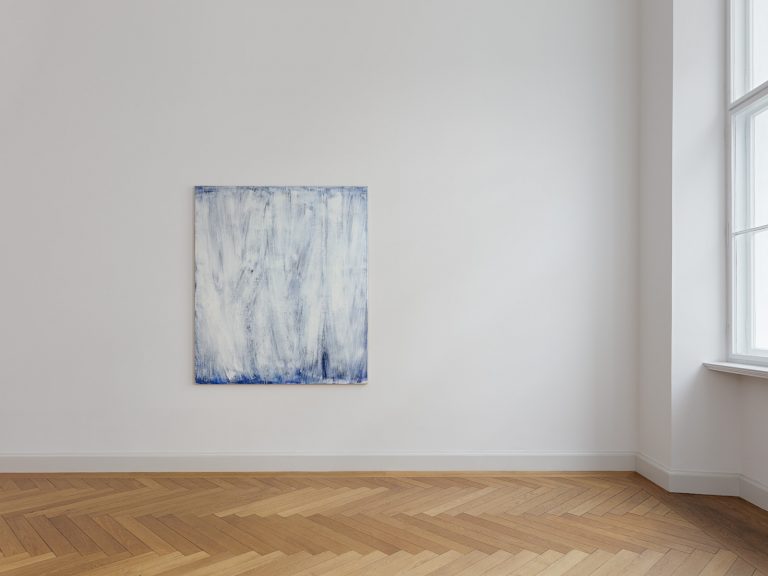 In the course of his artistic development, Girke found himself increasingly reducing and concentrating his visual language. The predominance of the colour white represents the essential constant in Girke's work through various phases of his career. From the end of the 1950s onwards, it has defeated all other colours and reached an extremely multi-faceted expression. Dark tones have a strengthening, activating effect in Girke's paintings and help the "Queen of Colours"(1) to become more visible. They either shine through a thin layer of white, blend in with it wet on wet, or, as accents, set themselves apart from it.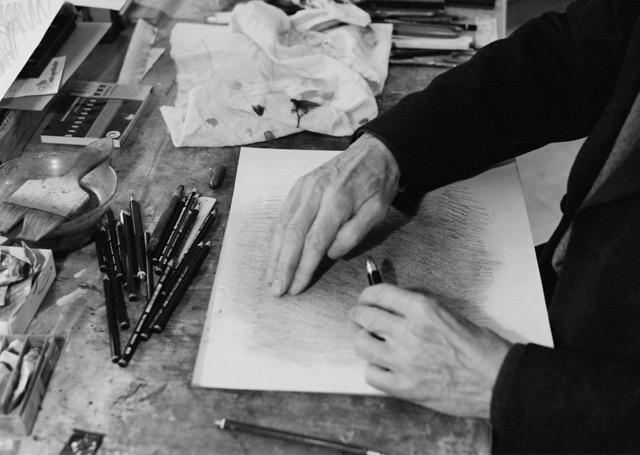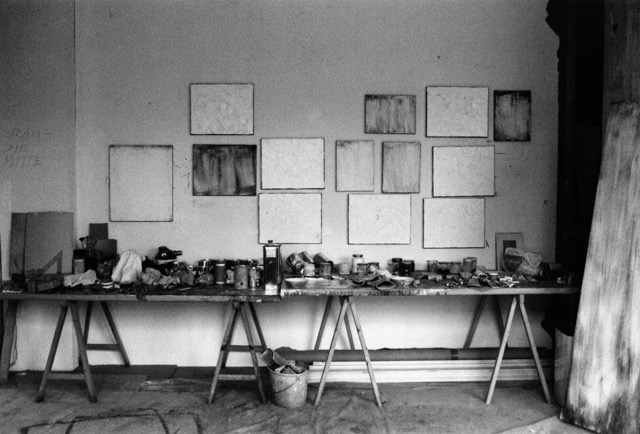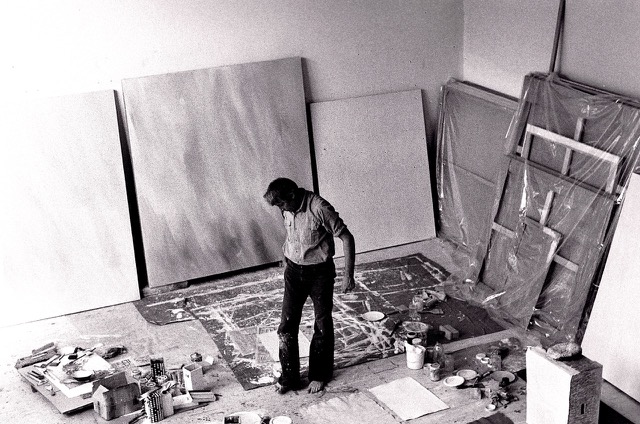 Girke does not use hierarchical compositions, but structures and modulates the entire surface of the paintings. In most of the works in the exhibition, the painter's brush strokes are very present, creating movement and calm at the same time. Although his striving for clarity and balance reveals Girke's affinity to Far Eastern philosophy, his work conveys neither a message nor a state of mind; Girke explores himself in it and articulates his "experience of the world."(2)
(1) From Raimund Girke: Zu meinen Bildern, in: Das Einfache, das Schwer zu machen ist, Galerie Adam Seide, Hannover 1960, n.p.
(2) In conversation with Dietmar Elger 1994, in: Dietmar Elger, Raimund Girke. Malerei, Sprengel Museum Hannover a.o., Cantz Verlag 1995, p.196
Leiko Ikemura
Pleasure Garden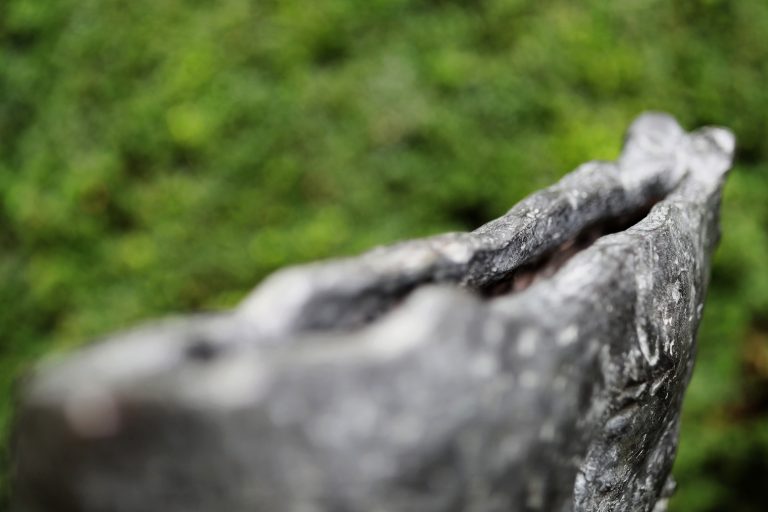 KEWENIG is pleased to open an exhibition of works by Leiko Ikemura, for the first time focusing primarily on the gallery's garden in the backyard. Five bronze sculptures dot the symmetry of the outdoor area, which is designed in the style of Renaissance gardens.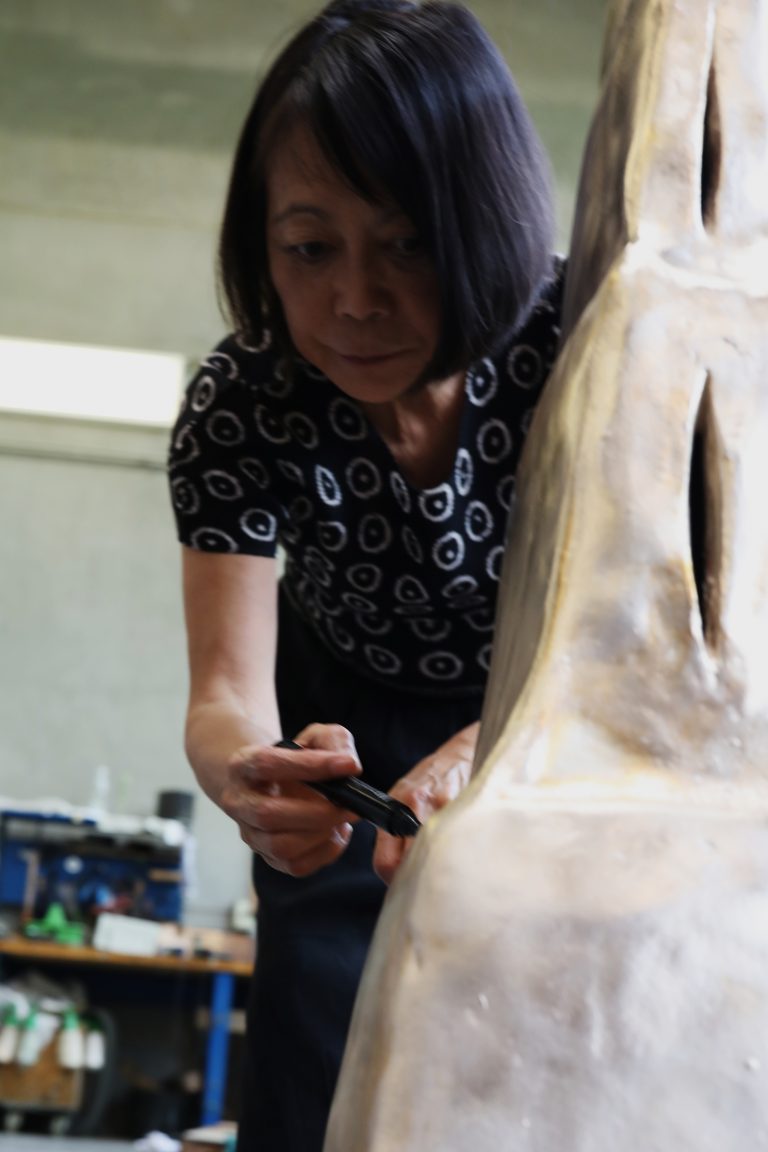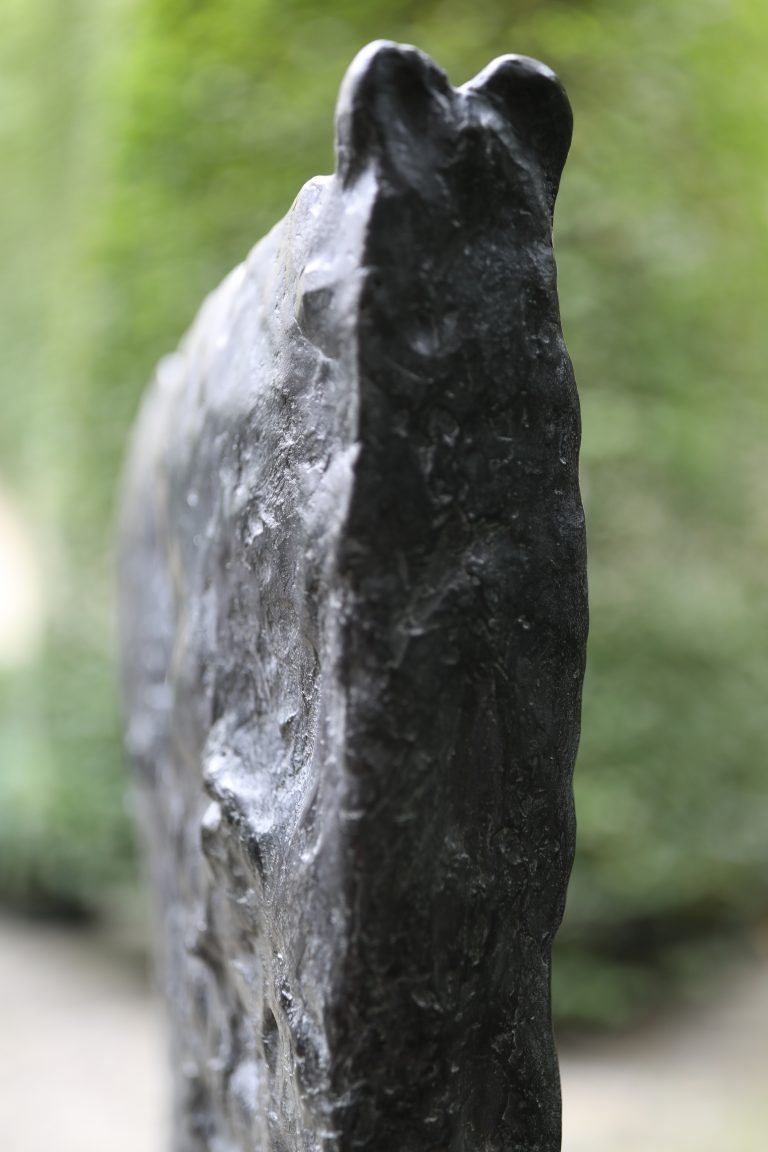 Since the 1980s, alongside her work on canvas and paper, sculpture has been an integral part of Leiko Ikemura's multifaceted oeuvre, in which the various media encounter each other with equal value and are mutually dependent. In paintings as well as in sculptures of the artist, mythical creatures often appear, which can be located both in Far Eastern and Western mythology. The depicted bodies are usually in a fluid transition between man, animal and landscape. For example, the head of the almost architecturally constructed bronze 'Braut/Bride' (1990/2019) is adorned with a pair of cat ears. Without facial features it appears unapproachable, stoic – only the openings at the sides give it an erotic and vulnerable feeling.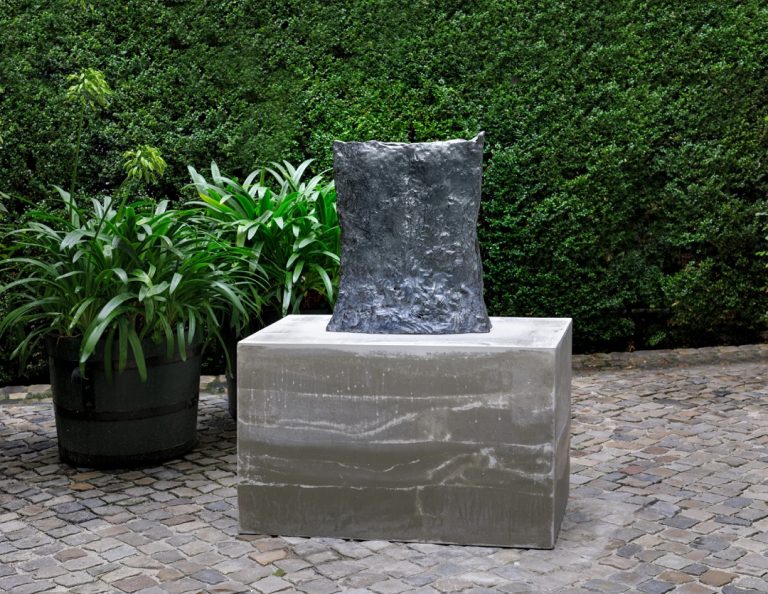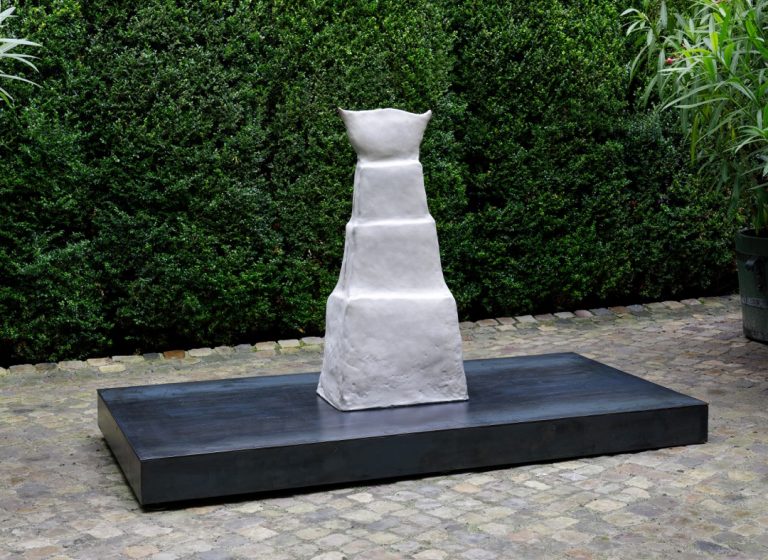 Individual glazes or patina make every bronze casting Ikemura creates unique. Most of them are based on terracotta sculptures – a material that allows the artist to work intuitively, in which the process of becoming, feeling her way towards a form, plays a central role. The traces of the processing remain visible even in the hard material of the casts, as in 'Bust' (1989/2018), which oscillates between body and landscape. It subtly embodies the idea of a primeval landscape where human bodies – apparently still being one with nature – can only be guessed at.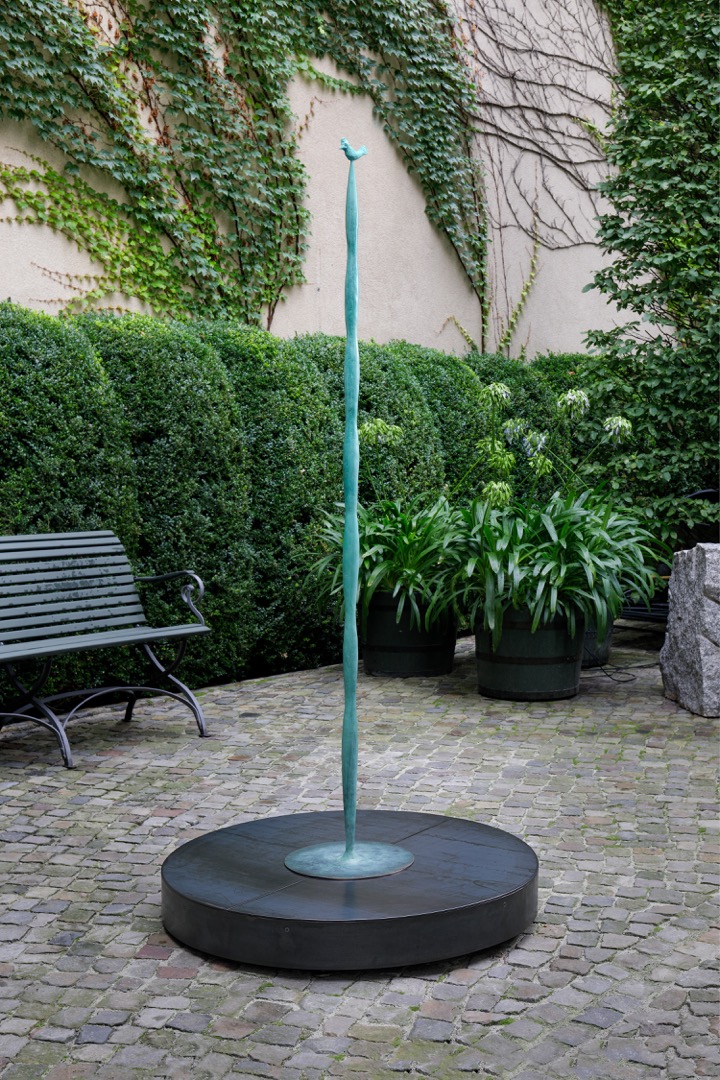 Alongside these archaic-abstract, massive forms, filigree steles on which fabulous creatures are enthroned lend the garden a fairytale atmosphere. Like all of Ikemura's works, the creature in 'Hare Column' (1992) is presented in a barely tangible state, combining organic and female forms with long rabbit ears. Inside the gallery a recent sculpture made of glass and a three-part painting by the artist complete the presentation.