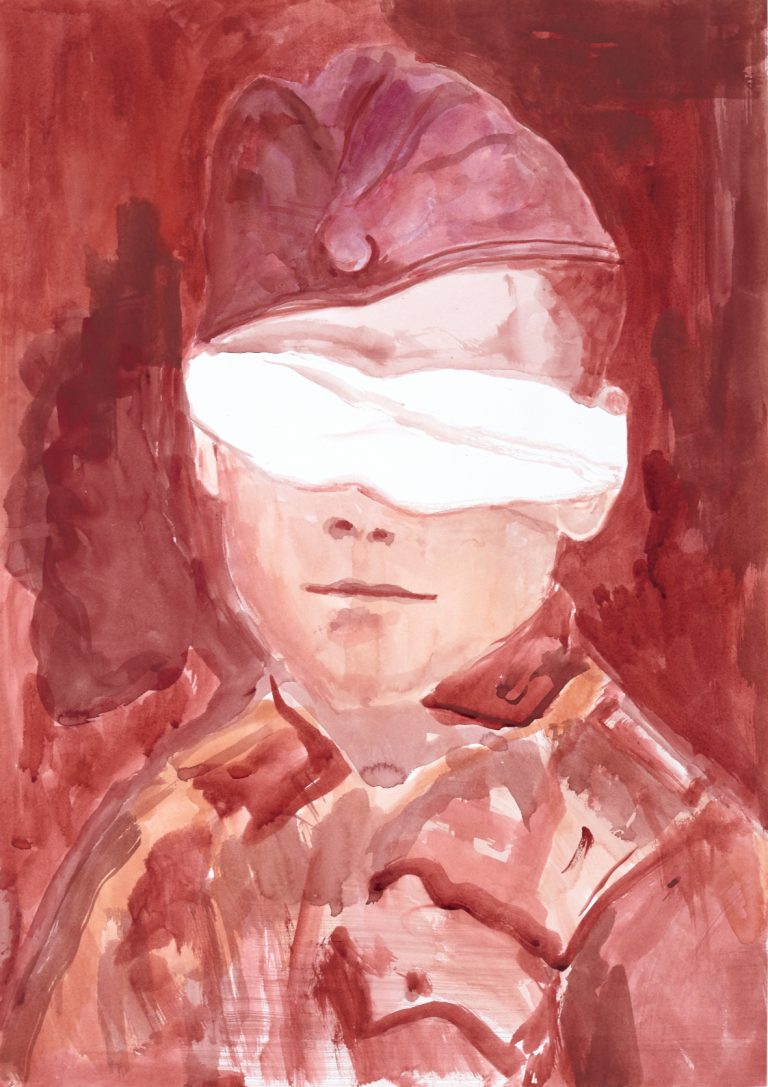 It always comes down to light and shadow.
With Schwarzer Schnee (Black Snow), Uwe Wittwer is already staging his sixth show at Galerie Judin – and the term "staging" is chosen with care: all Wittwer exhibitions have had an installational character. This is primarily owed to the fact that the artist works in series, often combining highly contrasting techniques and formats. Wittwer has, however, never deviated from his central artistic strategy, which transcends techniques and materials: the questioning of pictorial truth and effect – a question that has gained dramatic urgency in our increasingly digitalized world. Unaffected by this, Wittwer's paintings develop a beauty and sensuality that do not release the viewer from their pull, even when the dark themes of many works – violence, war, and death – become apparent to him.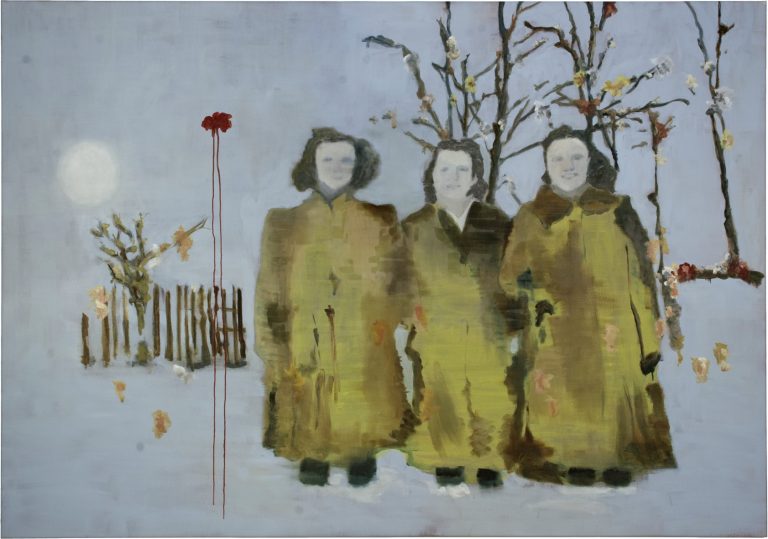 The enchant­ing beauty and sensu­al­ity of his works are often only a lure that, upon closer inspec­tion, gives way to the latent horror lurking behind the façade of bour­geois ways of life.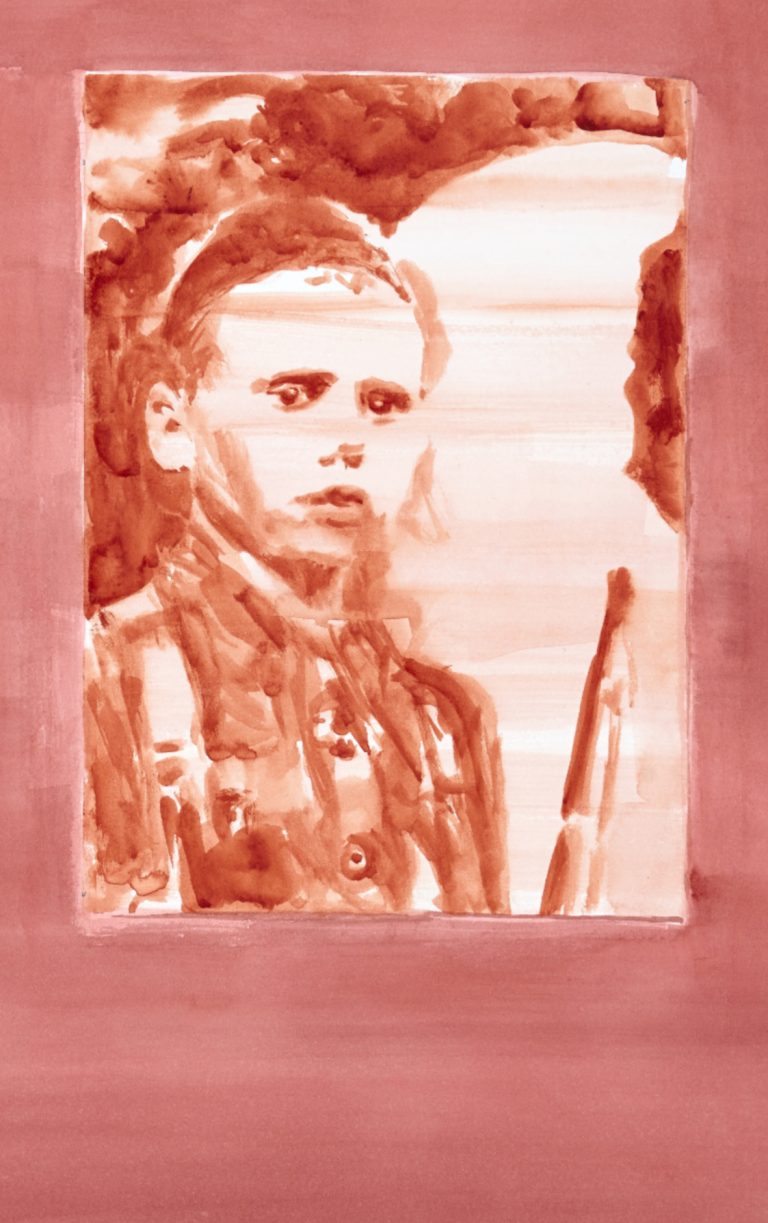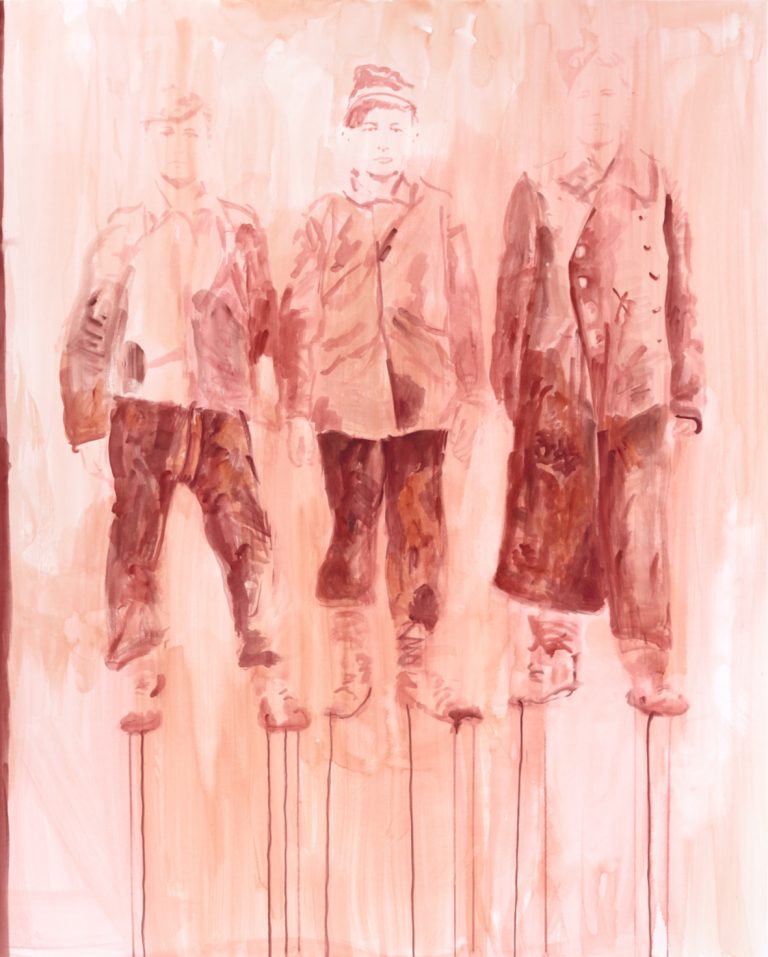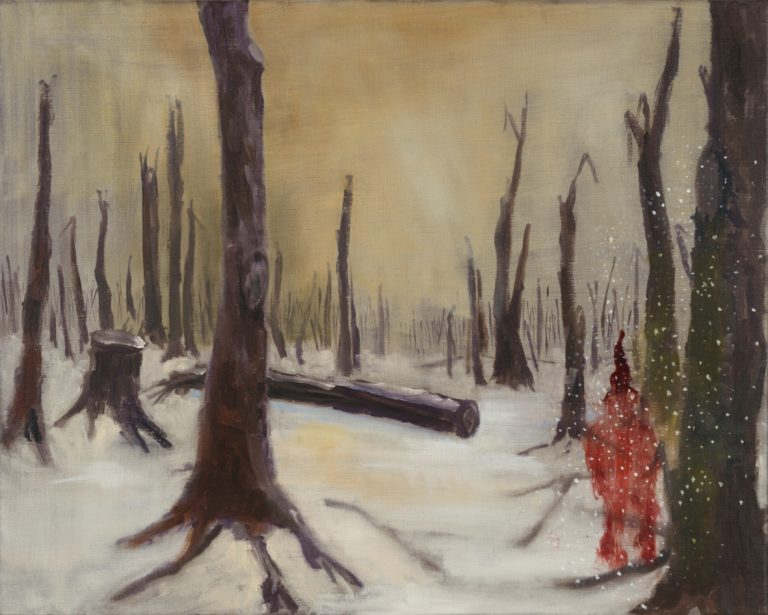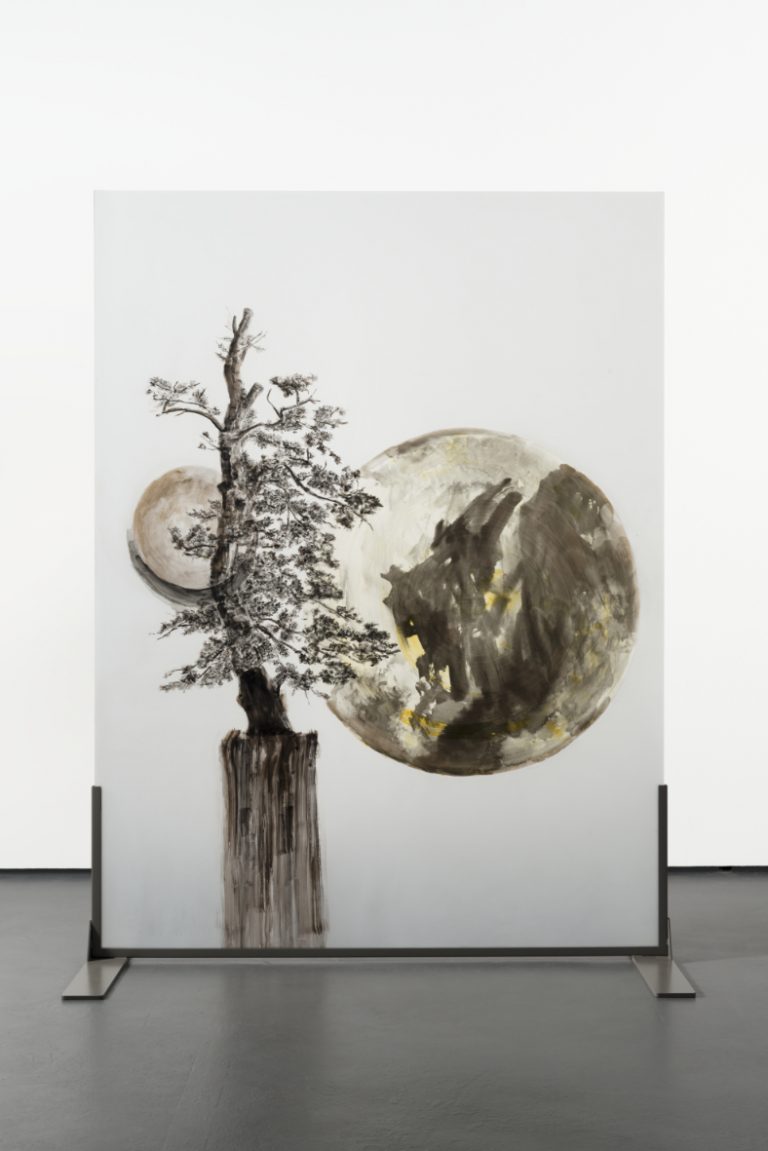 The exhibition title, Black Snow, may serve as a warning that the forest we are about to enter in the gallery's first space is by no means an idyll. We stand between man-high glass steles on which Wittwer has stained delicate trees, branches, and roots, for which Caspar David Friedrich's pencil studies of oaks served as models. But dusky suns and black snowflakes strip the scene of German Romanticism's nature-yearning, in which the forest was a place where God could be discovered, and peace found. A solitary charcoal drawing of broken and charred trees confirms the gloom of this artificial forest. This vandalized forest then receives us with a vengeance in the second space, now in the form of a 360° panorama, drawn by the artist directly on the walls. Hovering over crushed and scorched trees and black suns we see portraits painted in red of young men in uniform. We can tell from their oversized uniforms and caps that they are Hitler's "Letztes Aufgebot" – child soldiers who were drafted in the last weeks of a war lost. Many of them ended up in the Hürtgen Forest in the northern Eifel, where the Germans engaged the U.S. Army in a long and harrowing battle. The topography of this area and the dense pine forest enabled the Germans to fight a bloody standoff despite being outnumbered. The forest as ally and enemy at the same time, as a place of retreat for some and as a place of terror for others – Wittwer's panorama tries to express all of this in only two colors, black and red. Ernest Hemingway, who was on the scene as a war reporter, later put the horror in these words: "In Hürtgen they just froze up hard; and it was so cold they froze up with ruddy faces. Very strange." Wittwer found the templates for the touching faces of the doomed youths on the Internet – and we learn that he has admitted not only German but also Soviet child soldiers into his forest. To this day, children fight adults' wars in forests, albeit in Africa. Perhaps that's why Wittwer's installation seems so timeless.