Philipp Fürhofer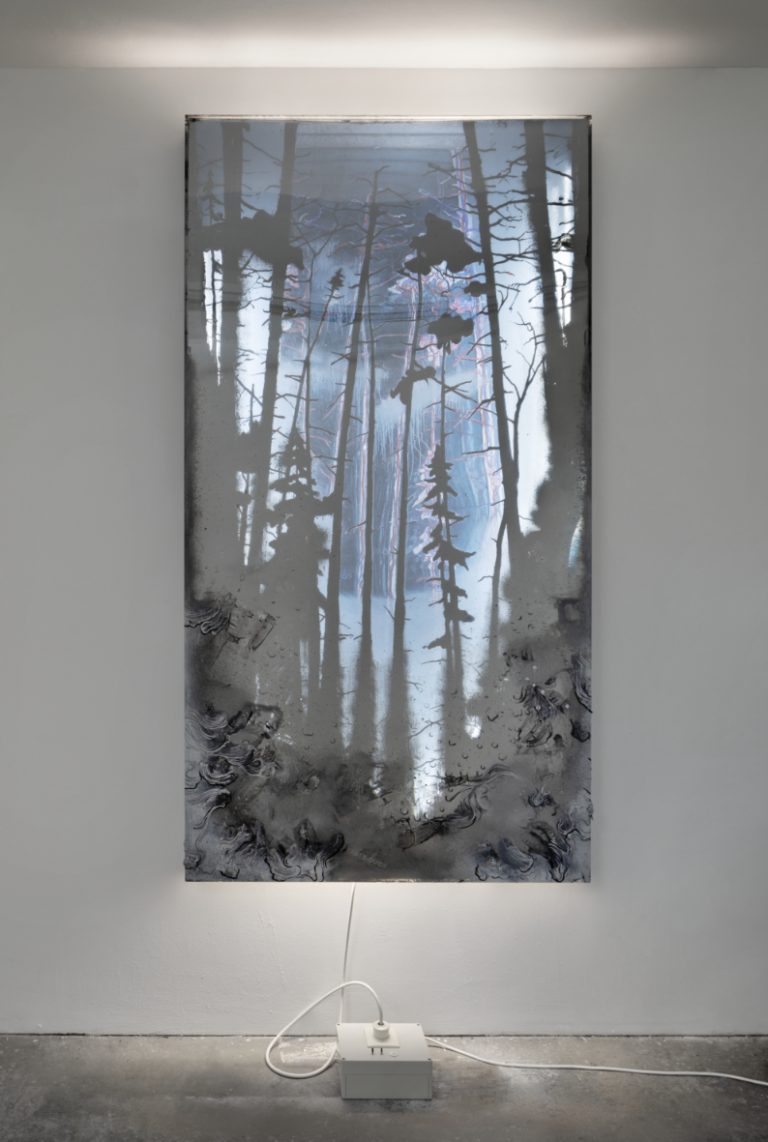 Like human memory (recalled or involuntary), this artist's creative effects are synchronous and emotionally interwoven or embedded within one another: an expressed layering that also echoes the Baroque and the inflected scope of theater and architecture, where collaborative ideas of art, music, design, orchestration, and vision are similarly interwoven by means of a monadological enfolding and juxtaposition.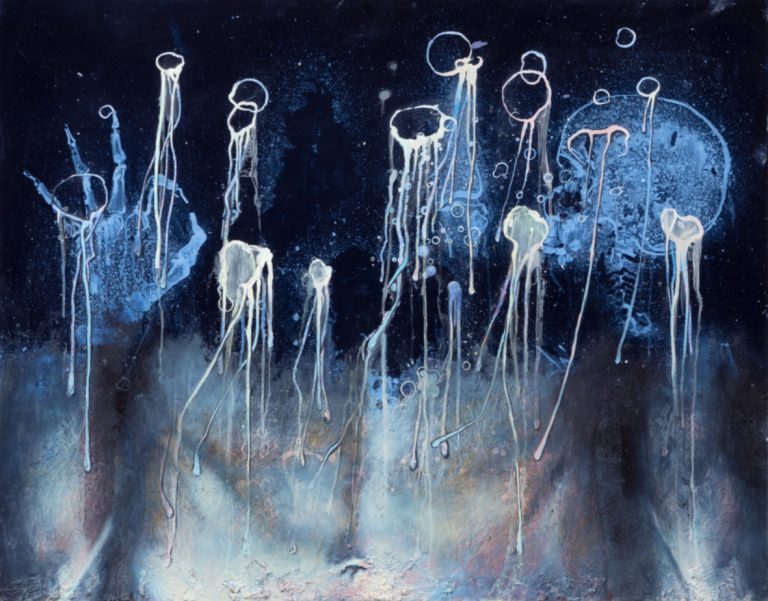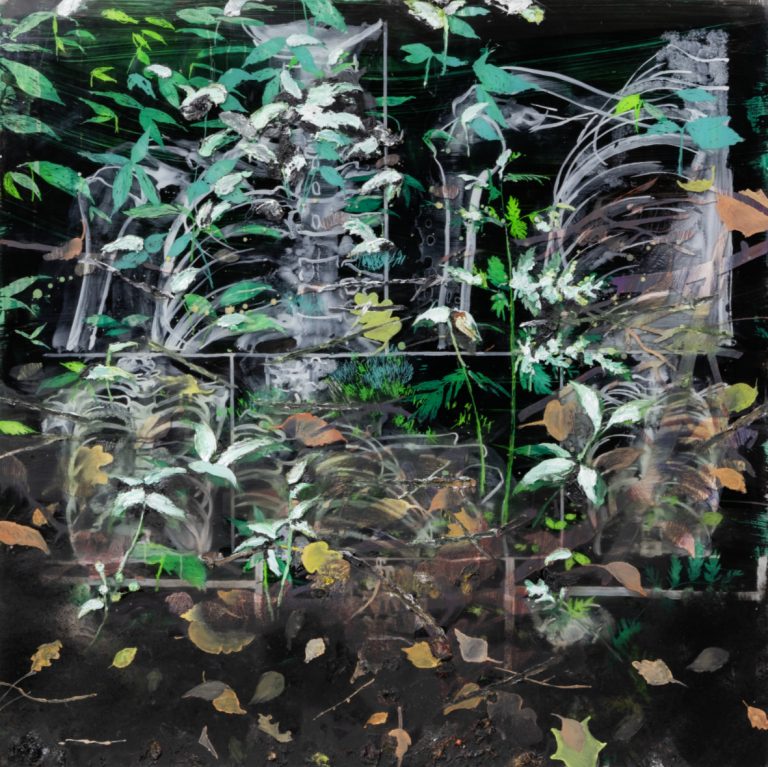 Philipp Fürhofer, born in Augsburg in 1982, has become a major figure in the national and international art scene over the last years. His name has become synonymous with a body of work that uses glass, mirrors, and light to create highly aesthetic and enigmatic effects. Four such light boxes – in which complex light cycles transform acrylic glass, mirrors, and impasto painting into living organisms – are also on view in our exhibition, the artist's third with Galerie Judin. First and foremost, it presents a group of works that revitalizes the traditional format of panel painting using the artist's familiar visual language resulting in what could be understood as a summary of his previous practice.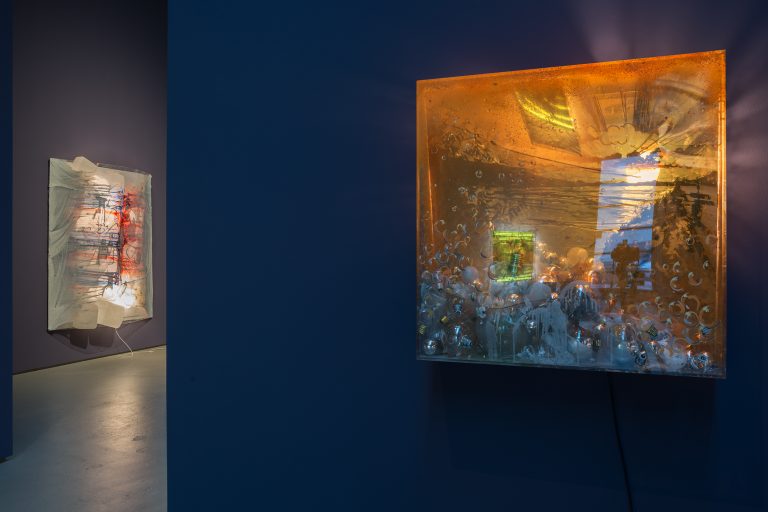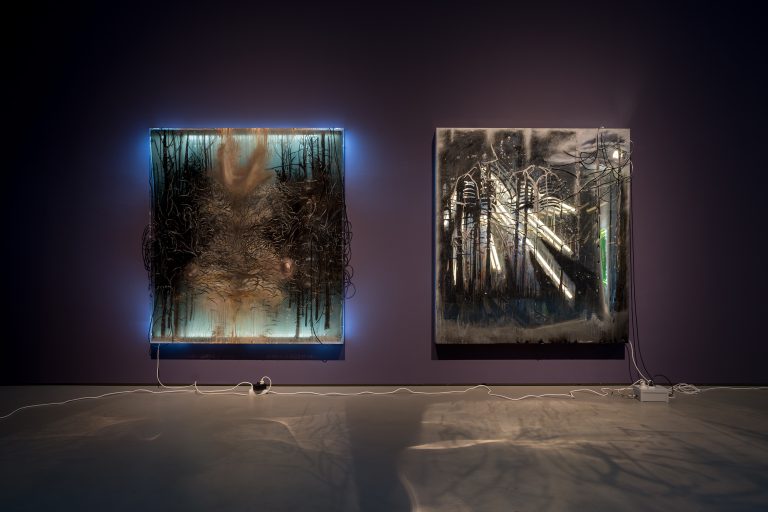 Fürhofer's paintings are fascinating, turbulent works caught in the vortex of 'totality': light-on we see high peaks through elusive haze, light-off the accumulation of debris strewn by some centrifugal force at the bottom of the lightbox – the ground zero of The Twilight of the Gods.
Denise Wendel-Poray, 2020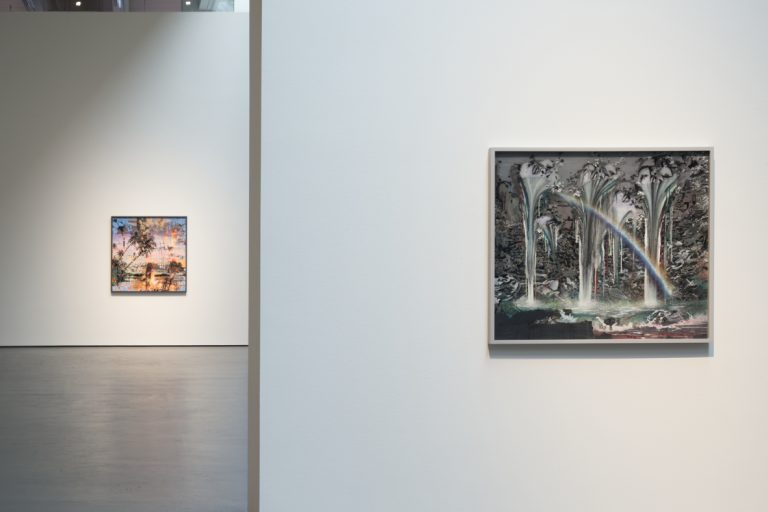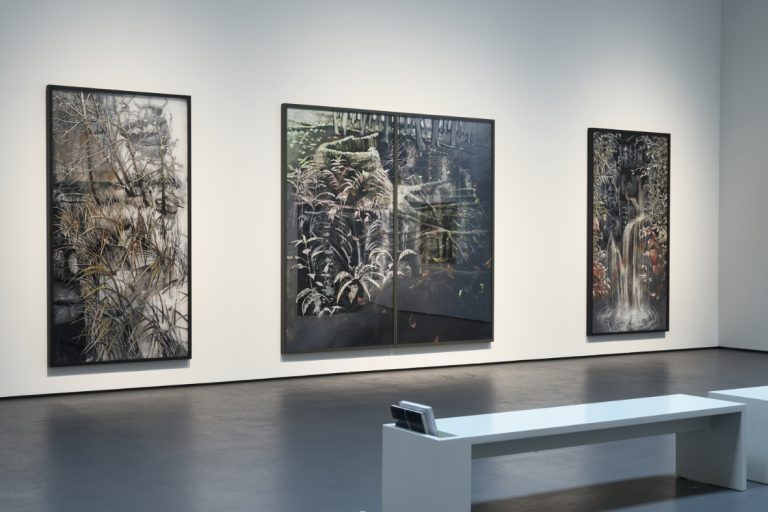 Despite all these technical and stylistic novelties, Fürhofer has stayed true to his canon of motifs. As with the light boxes, his work continues to revolve around the ever changing relationship between man and nature. However, Fürhofer's interest in cycles – evident in the light circuits – has literally faded out. Instead, he focusses on the concurrency of phenomena. In a sense, we are dealing with the "simultaneity of the non-simultaneous," as the neo-Marxist philosopher Ernst Bloch proclaimed. Fürhofer no longer depicts the succession but the coincidence of idyllic, romanticizing landscapes and dystopian abysses. An uncomfortable idea that we should get accustomed to.