3 Questions for Sandra Teitge
Gallery Weekend Festival Curator
Gallery Weekend Festival has a packed programme of readings, performances, screenings, concerts, and more. Which artworks or performances are a must see?
Phew, that's a tough one, because the programme is extremely varied. The exhibition part of the festival, shown in vitrines in the foyer and in the former hotel restaurant, offers a good overview and is accessible throughout. Here you'll find fantastic installations by Jasmin Werner, Lap-See Lam, Frieda Toranzo Jaeger, Ketuta Alexi-Meskhishvili, and others. As for the ephemeral formats, it really depends on your preference: whether you're in the mood for pure action, relaxed film viewing, or a more focused listening experience, like attending a reading. But I'll give it a try…
Leyla Yenirce with Vienna Gist, Nicholas Grafia & Mikołaj Sobczak, FRANKIE, Eleni Poulou & Theresa Patzschke, Susan Philipsz and Luca Diebold, Maque Pereyra, BWŁKS Choir, Anna Ehrenstein with Göksu Kunak and Yara Mekawei, Ana Prvački.
I've worked with all of them except Ana in the past, so I'm quite familiar with their practices. Due to the nature of the festival, exhibiting work by artists from 40 participating galleries and some additional contributions, I'm also presenting work by artists I've never been exposed to before. That doesn't mean they're less worth seeing. Maybe quite the opposite…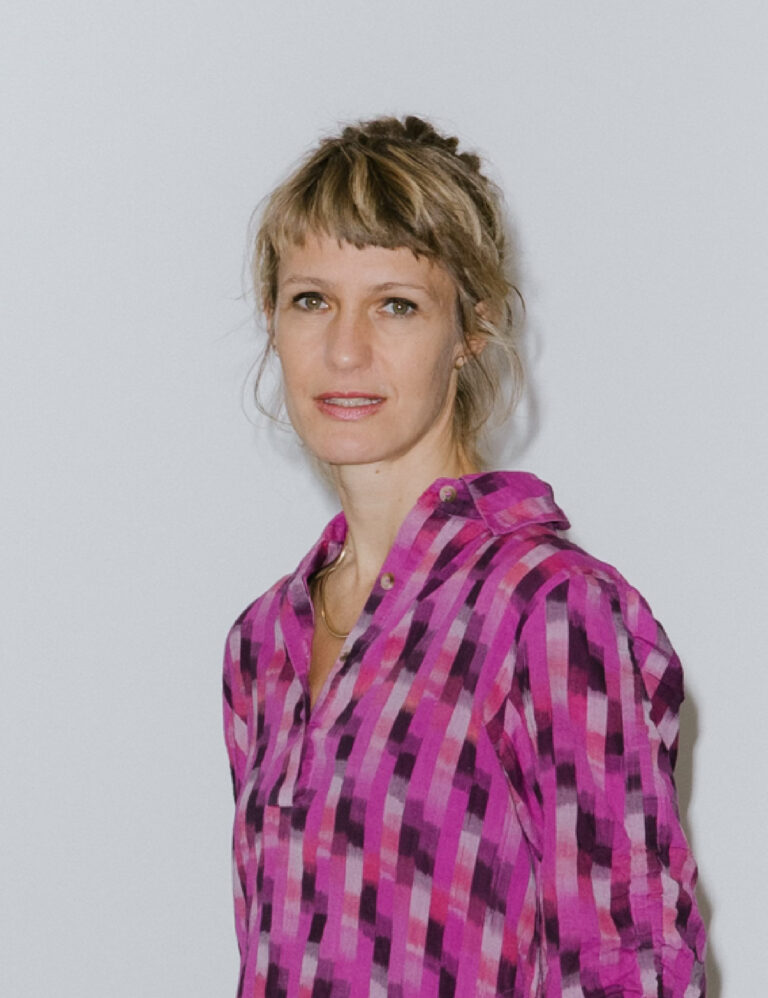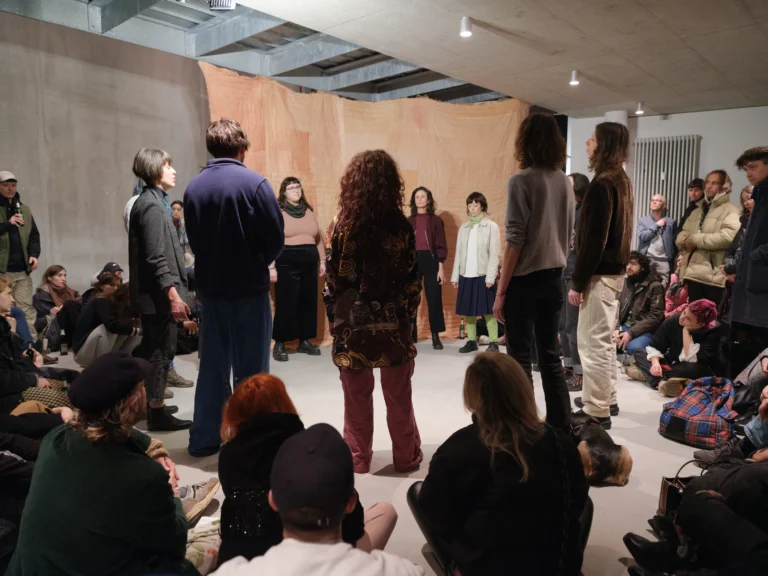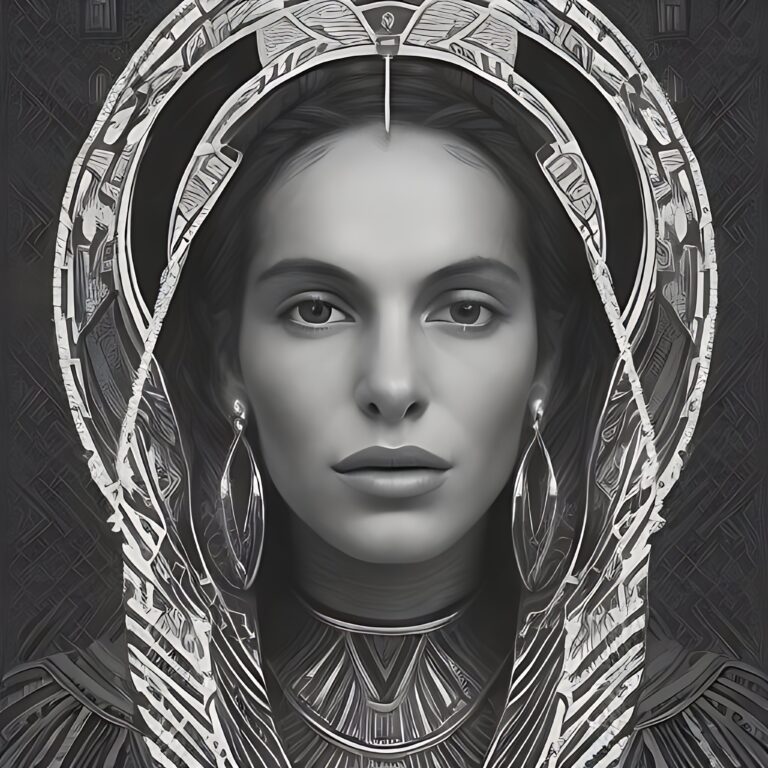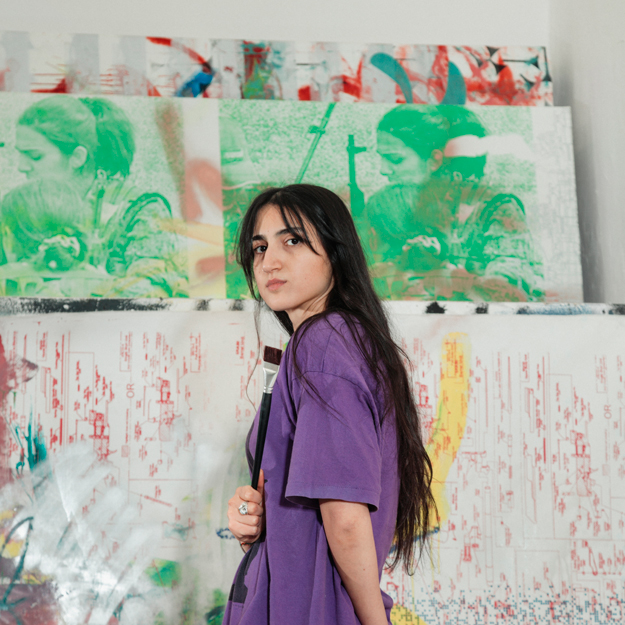 Gallery Weekend Festival is being held at Studio Mondial, the former Hotel Mondial at Kurfürstendamm 47. The venue intends to contribute to the cultural revitalisation of the city. How can Gallery Weekend Festival support this aim?
Studio Mondial is an already-existing temporary initiative, an "imaginary art gallery on Kurfürstendamm", as they put it. So, for one weekend, we are simply integrating ourselves into this pre-existing framework. We are undoubtedly contributing to its visibility, which will help it in its activities and ongoing temporary use of the building. Berlin has a history of private initiatives in the form of galleries, temporary shows, and other artist- and curator-initiated project spaces, for example, all of which contributed significantly to the city's enduring (though perhaps not for much longer) reputation as a paradise of cultural and artistic work and experimentation.
The programme features 40 galleries that participate in Gallery Weekend Berlin, some of which are presenting more than one artist. What are the main focuses of the programme? How did you go about selecting the artists and works on view there?
"I wish for a blue shrub, or a pink tree, or a green sky… something beyond the ordinary, a coconut palm, the Northern Lights, sun in the middle of the night."
This quote by Brigitte Reimann, a prominent East German author and one of the most important literary voices of the GDR, has been a long-time companion of my curatorial work.
My hope for this first Gallery Weekend Festival is that it reflects the spirit or thought process that Reimann's quote describes, that it allows for dreaming and drifting, that it offers a brief respite from the everyday.
The courtyard, in particular, is designed to facilitate just that, with various art installations and interventions, but also a bar, a culinary selection, and childcare (!). There will also be a choreography of mainly sculptural artworks inside and two film programmes in the former hotel bars. Another inviting spot is the bookshop curated by a.p. books, with publications from their own repertoire as well as gallery publications – perfect for browsing.
The open format of the festival, but more importantly the considerable trust placed in me by the Gallery Weekend Berlin team, meant that I had a lot of freedom to experiment and explore.
The festival focuses primarily on younger or, in the context of Gallery Weekend Berlin, lesser-known artists in the gallery programmes […] whom I also keep an eye on as part of my own curatorial practice. Having said that, I also found it incredibly exciting to research and delve into artistic practices that I personally had not known about before, to discover them and incorporate them into the programme. In general, I think it's very important for my curatorial work to regularly venture out of my "comfort zone", to engage with new approaches and in doing so, encourage experimentation. The festival allowed me to do just that.