Joan Jonas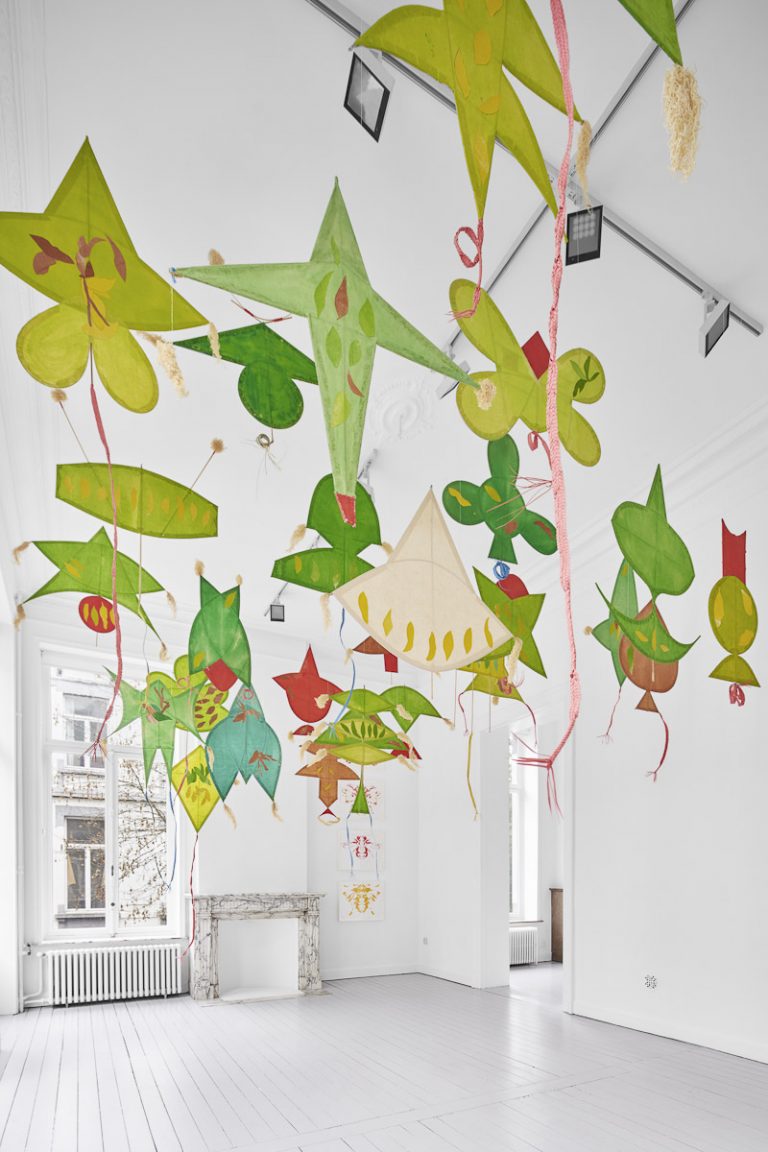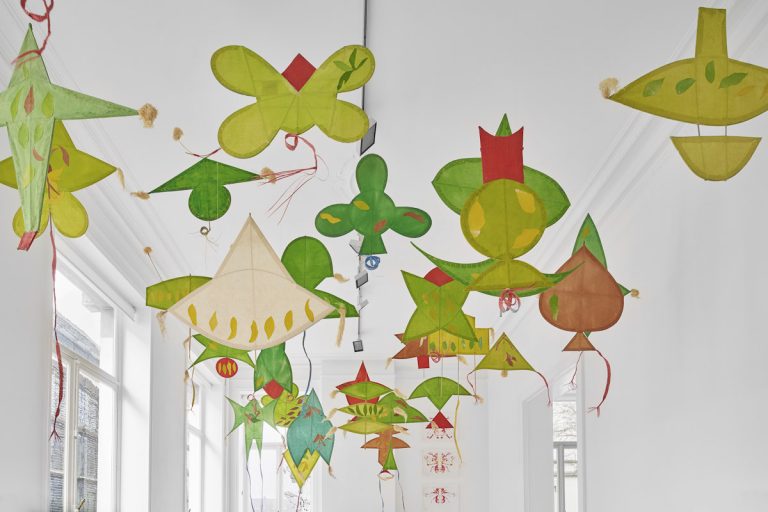 For the 2022 edition of Berlin Gallery Weekend, Heidi will present a solo show by the American artist Joan Jonas.
Joan Jonas was born in 1936 in New York. Regarded as a pioneer and a key figure in the evolution of video and performance art, Jonas' radical practice spans from installations to video, sculpture, and drawing. Both poetic and political, Jonas' work conveys her lifelong interest in movement, music, female identity, the environment, as well as natural and urban landscapes.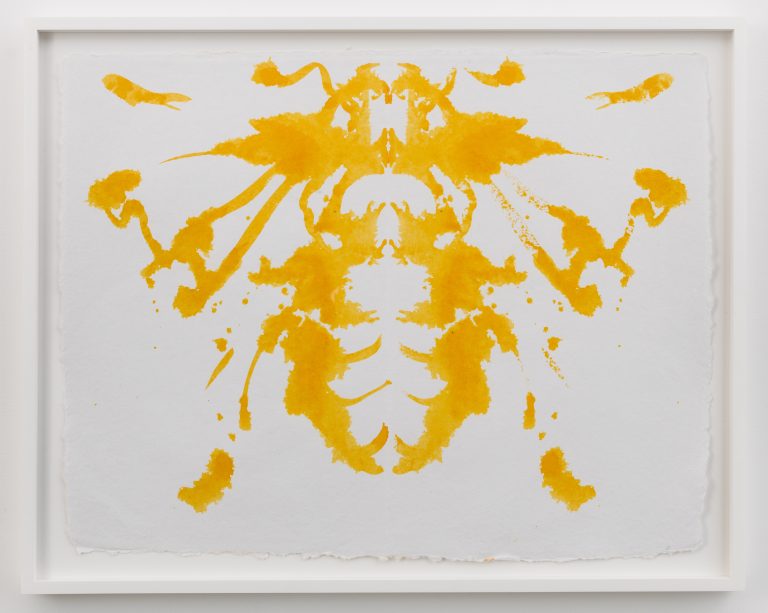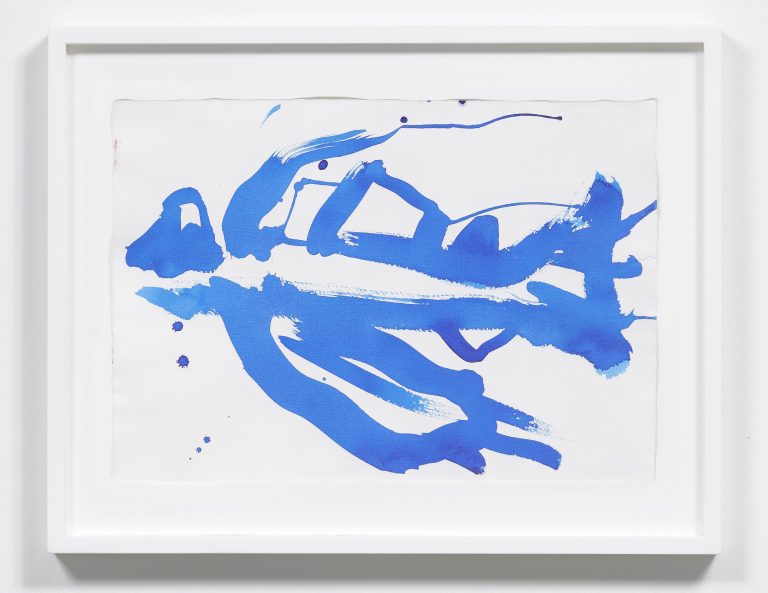 At Heidi, Joan Jonas will show Draw on the wind (2018), a series of kites that will float in the gallery space. Following a formative trip to Hanoi in 2018, the kites, made of bamboo, were hand-produced in Vietnam. Jonas then painted them and collaged vividly colored paper cutouts to the different parts of the artwork. Draw on the wind can be regarded as a synthesis of numerous reoccurring themes the artist has been investigating over the years: her attraction for myths, local folklore, movements of the natural and animal world.
A series of significant drawings will also be included in the exhibition. Jonas' drawing method has been a core element of her practice, connecting the different aspects of her work. In the artist's own words: "from the very beginning I have invented ways of making drawings in relation to performance, video, the monitor, the camera, and the space".
Jonas is also interested in the different ways she uses her body in relation to drawing: the fingers, the arm, the whole person. "Movement itself is part of the process of making the drawing" according to the artist.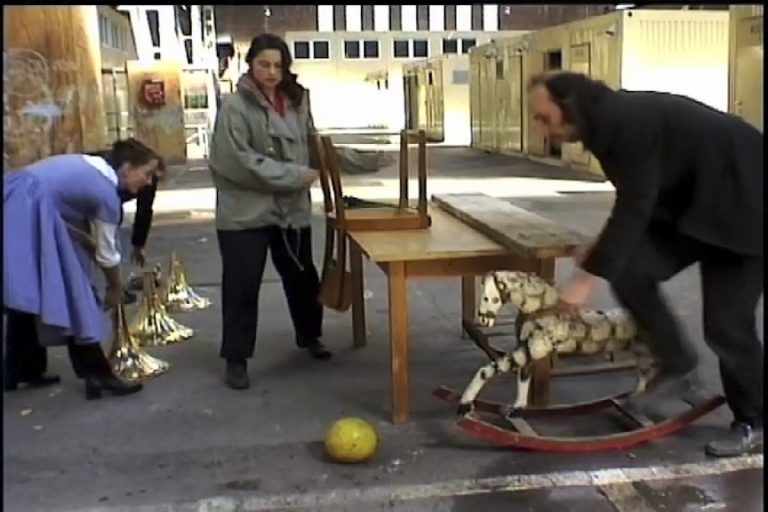 Subsequently, video works that recall the performative aspect of Jonas' lifelong practice will be on view -notably a piece from My New Theater's body of work. With this series, which Joan Jonas started in 1997, the artist designs a type of portable theatre, a structure that evokes both a stage and, at the same time "a camera obscura and other early viewing devices." This installation, in the form of a box that slopes upward, and which is open on one end, allows the viewer to observe a video projected onto a screen inside the structure.
Jonas has always worked in video and performance, integrating the two art forms in unexpected ways. With this piece she continues her exploration of the dual art form but on a radically altered scale, undertaking what she has described as "a new effort to create performances in miniature."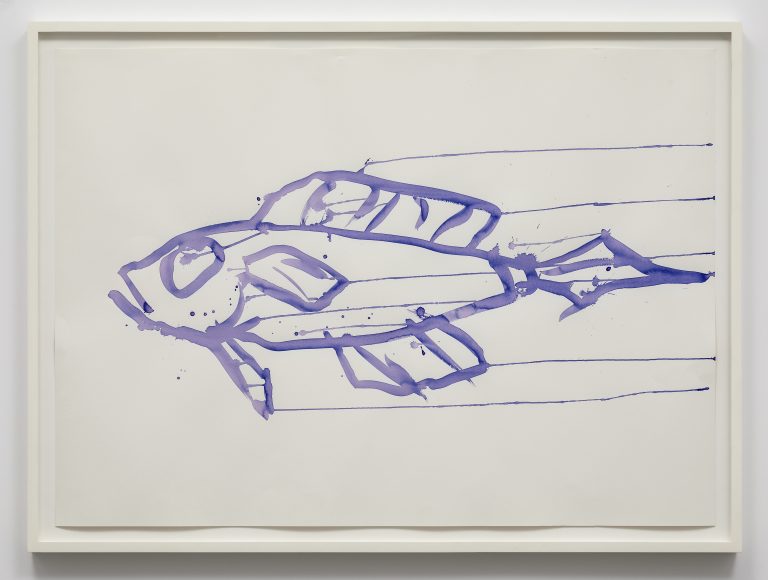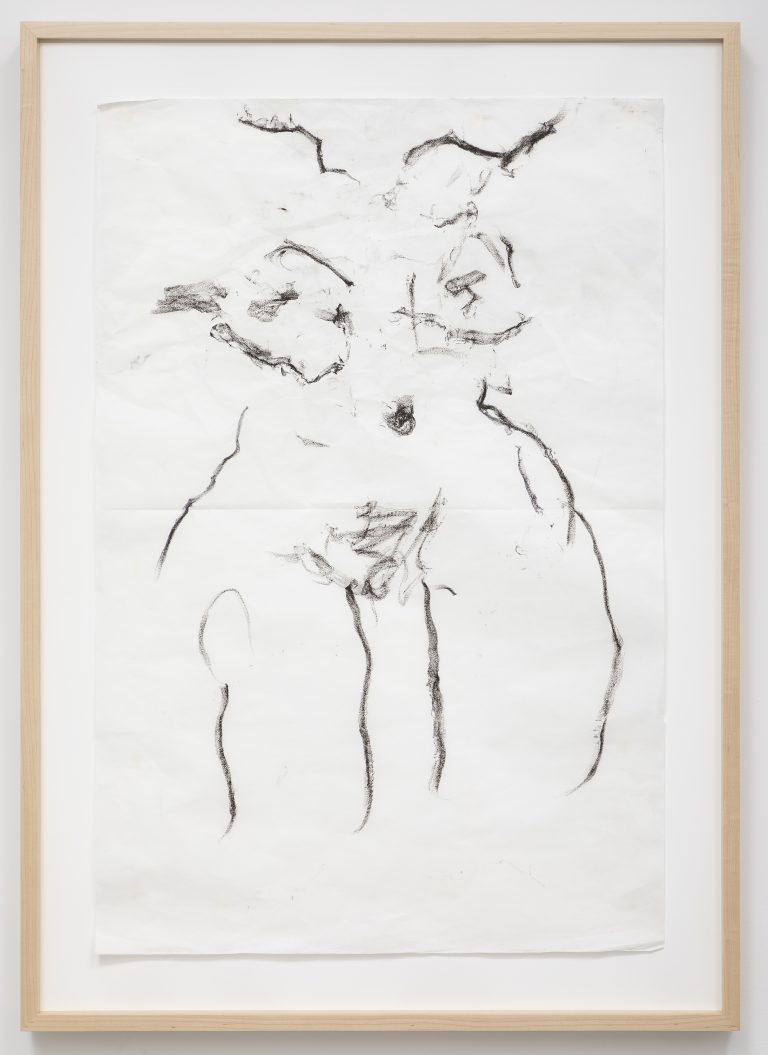 In the 1980s, the artist lived in Berlin for a few years, on Lützowstraße, just a couple of blocks away from where Heidi has set location. Showing Jonas' work in this neighborhood, more than three decades later, appeals to the accumulative aspect, the "building up of all equally important materials," of the artist's practice.