Ein gesunder Brunnen
Gregor Hildebrandt about the Wedding, Grzegorzki Shows, and his current Birthday Show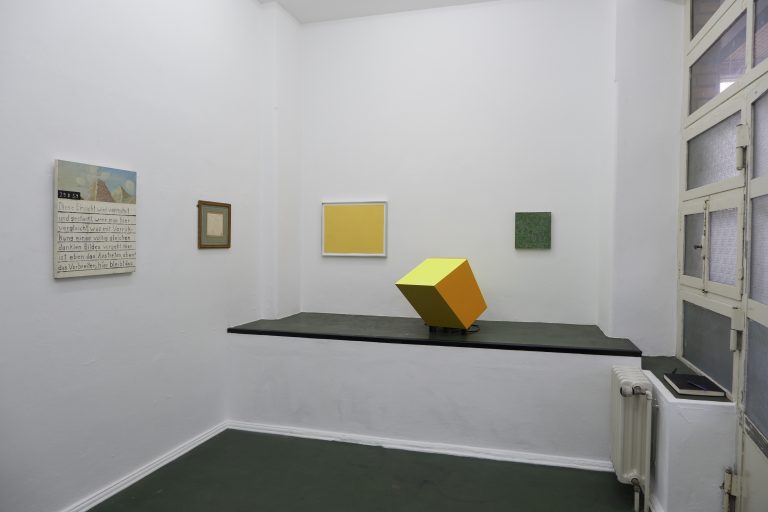 In 2006 Axel Geis rented a studio in Wedding and—thankfully—let my girlfriend Alicja Kwade and me work in it. We were thrilled about the large rooms on the fourth floor of the old Groterjahn malt beer brewery near Gesundbrunnen. And of course, the rent was really affordable back then; it still is today. Although Wedding is so close to Mitte, the Berlin art scene wasn't so present here yet, but a network of artists and project spaces was gradually developing.
The Uferhallen and the BBK premises are still important reference points here in the neighborhood. But artists' initiatives such as the now closed Smaragd Bar, the project space Very, or OPEN.Berlin, which opened this summer, have also contributed to the liveliness of the local art scene. And Wedding is also becoming more interesting from a culinary perspective: where previously there was only döner, döner or more döner, now at lunchtime sometimes you don't even know where you want to go—Café Pförtner, Korean or Japanese food near Möbel Horzon, or Baldon in Brandlhuber Haus.
I opened Grzegorzki Shows in the fall of 2017, and since then I have been exhibiting artists in the small former gatehouse of the brewery building who are from different fields and are forging their own creative paths. I have been nurturing the desire to do this for quite some time, as I rented the small gatehouse to accommodate some more uncomfortable works. But because the room is so beautiful, I wanted to make it accessible to the public and opened it with the legendary show I Paid for Content and I am Proud of by Robert Schmitt (see also Tief gekränkt verliess er das Haus… by Rafael Horzon). As a mathematician and avid reader, Robert Schmitt presented an installation of newspapers and magazines that he had read and painstakingly collected over ten years, christening the small room with his opening exhibition where he filled the small gatehouse up to the ceiling with newspapers.
The current Birthday Show is now the fifteenth exhibition and the first group show. It opened on August 29. I have only invited artists who, like me, have their birthday on the day of the opening. The participating artists are Martin Assig, Angela Bulloch, Oliver Croy, Jean-Auguste-Dominique Ingres, Lisa Junghanss, Josephine Meckseper, Hermann Nitsch, Fred Sandback, Emil Schumacher, Raphaela Vogel, and myself—I have created my own birthday present. The Birthday Show runs until October 10, 2020.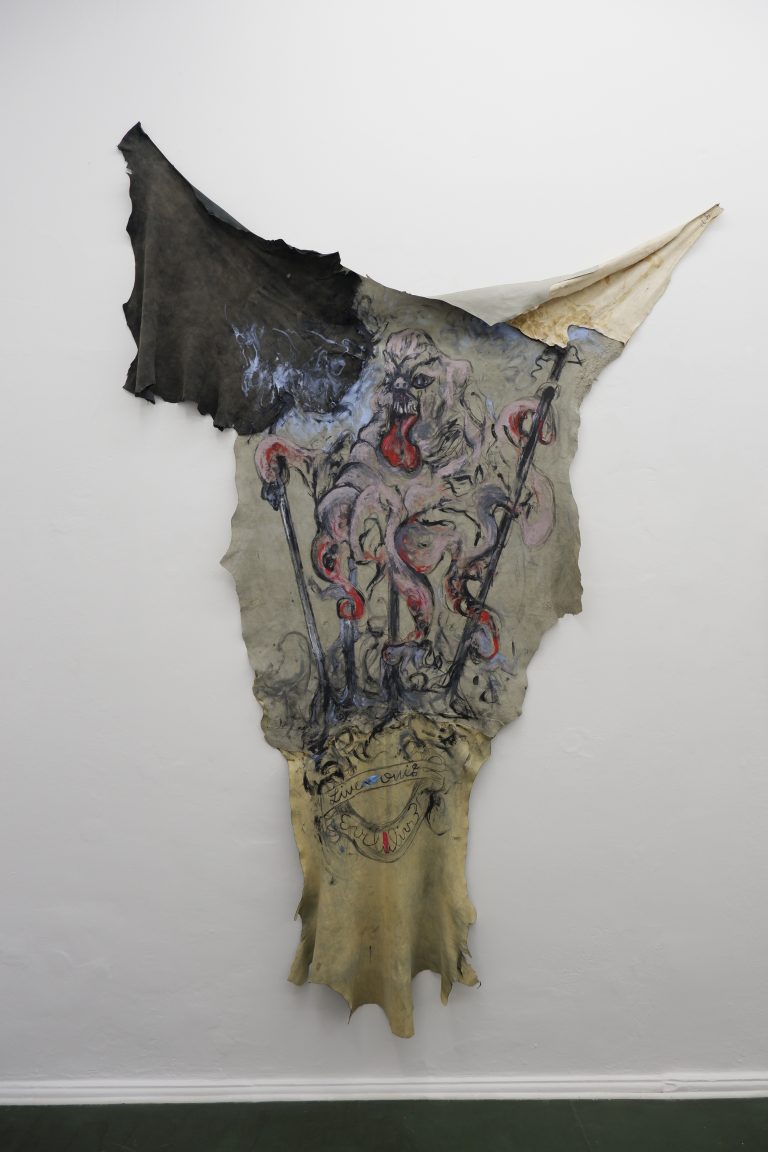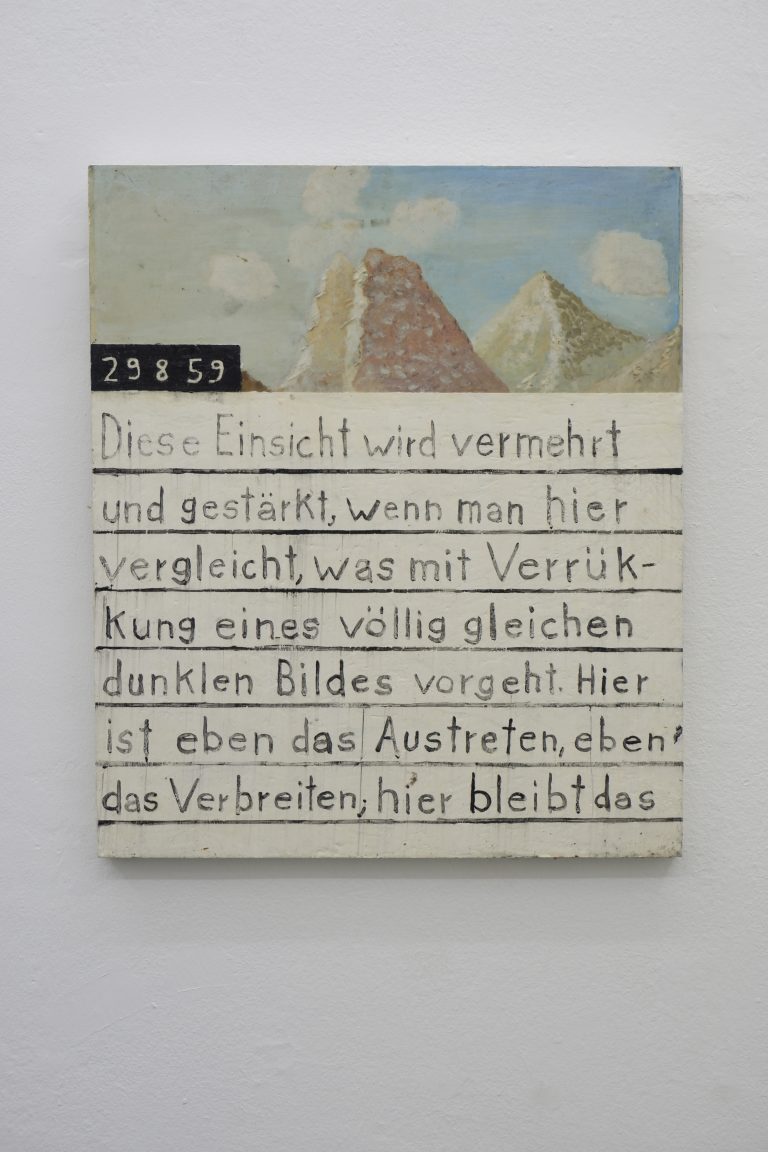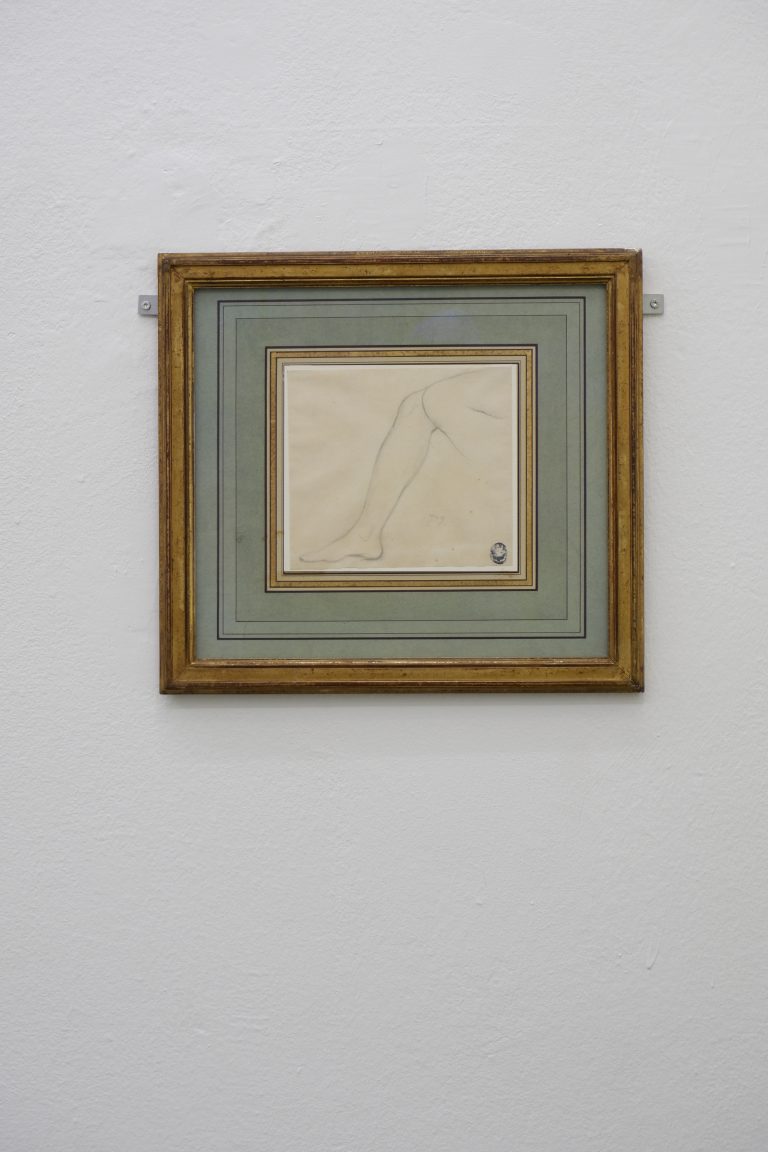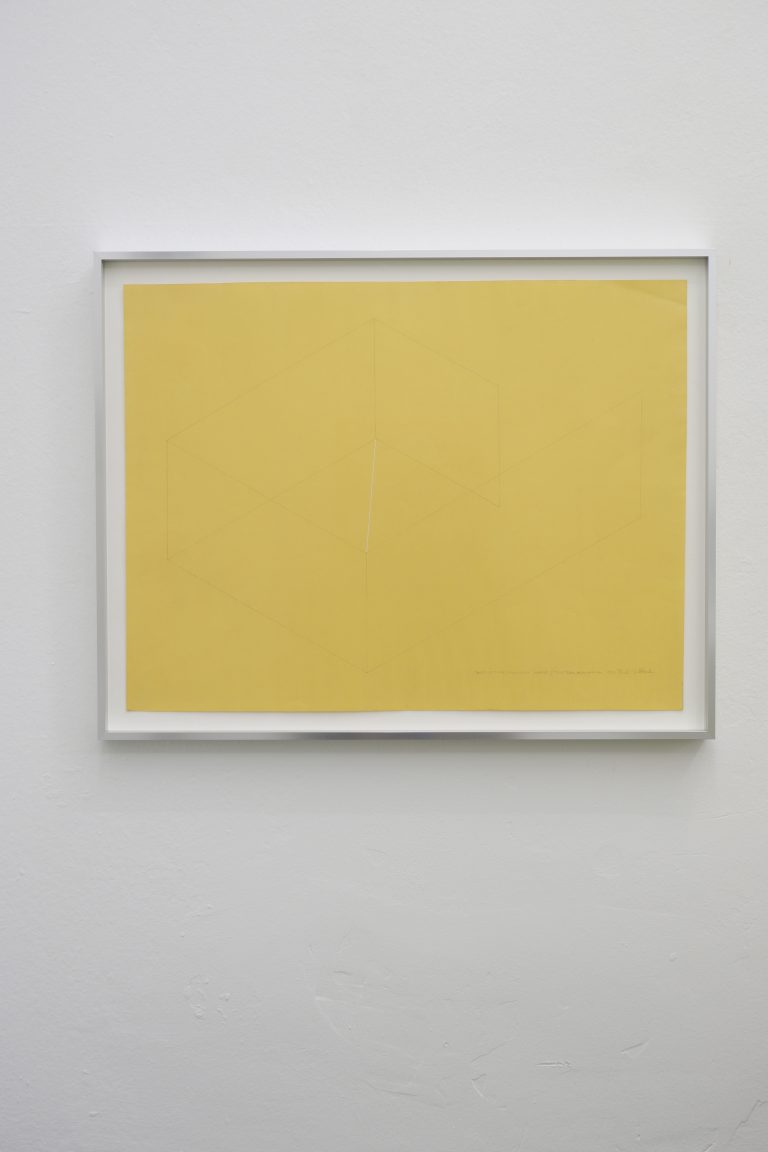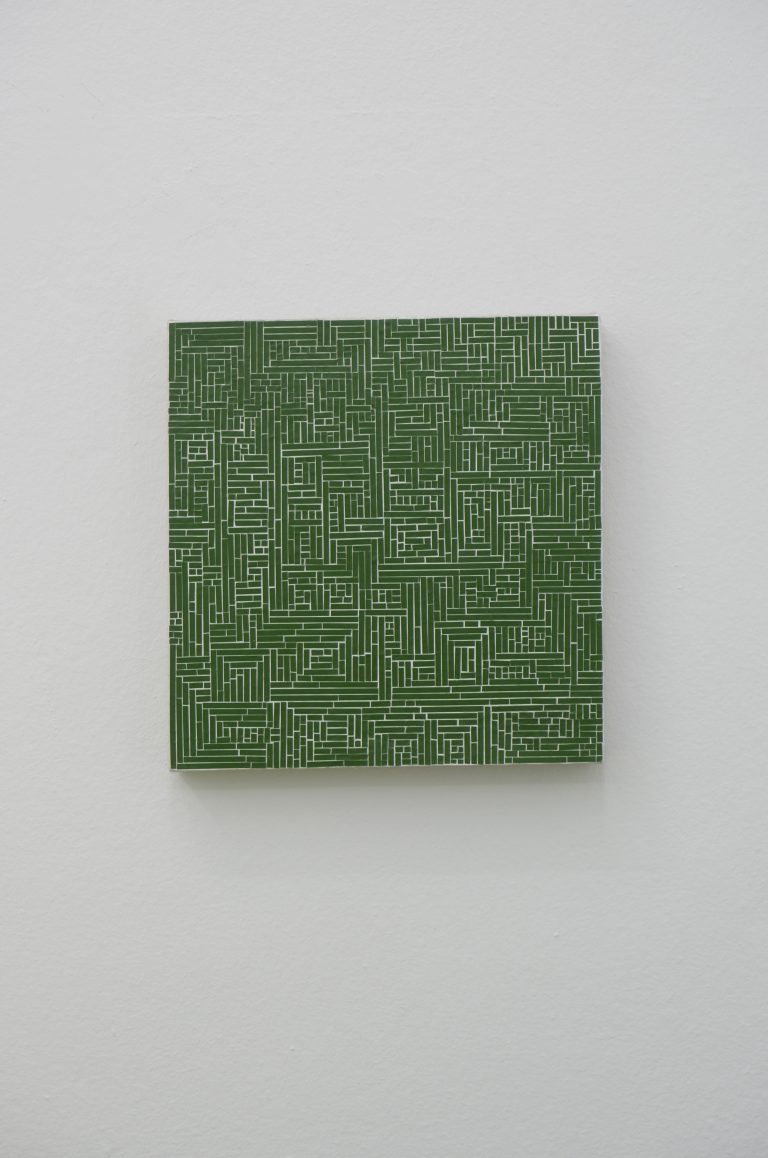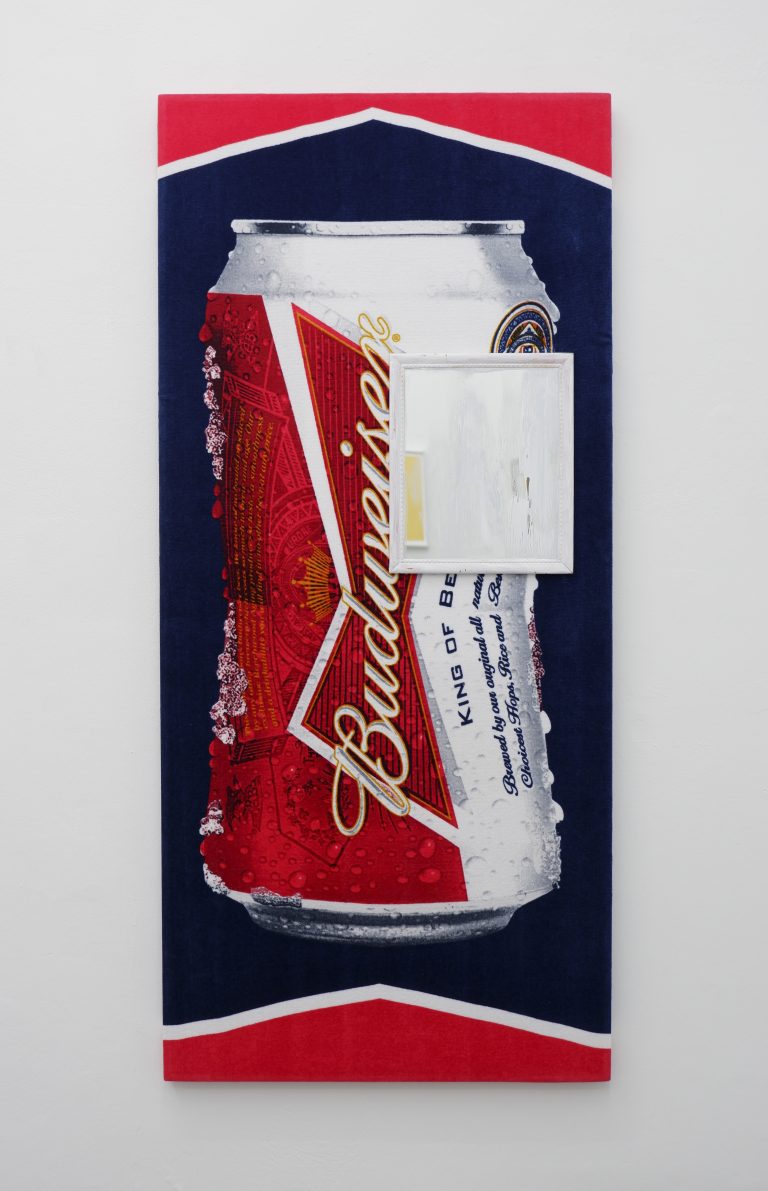 Ein gesunder Brunnen
Gregor Hildebrandt über den Wedding, Grzegorzki Shows und seine aktuelle Birthday Show
Im Jahr 2006 mietete Axel Geis ein Studio im Wedding an und ließ – dankenswerterweise – meine Freundin Alicja Kwade und mich mit darin arbeiten. Wir waren begeistert von den großen Räumen in der vierten Etage der alten Malzbierbrauerei Groterjahn, nahe dem Gesundbrunnen. Und klar, die Miete war damals noch wirklich erschwinglich und ist es noch immer. Obwohl der Wedding so nah an Mitte liegt, war hier die Berliner Kunstszene noch nicht so präsent, aber es entwickelte sich peu à peu ein Netzwerk von Künstler*innen und Projekträumen.
Die Uferhallen und die Räume des BBK sind nach wie vor wichtige Referenzorte hier im Kiez. Aber auch Künstlerinitiativen, wie die mittlerweile geschlossene Smaragd Bar, der Projektraum Very oder OPEN.Berlin, der diesen Sommer eröffnete, trugen einiges zur Lebendigkeit der hiesigen Kunstszene bei. Und auch kulinarisch wird der Wedding immer interessanter, wo es früher hier nur Döner, Döner und Döner oder Döner gab, weiß man jetzt Mittags schon manchmal gar nicht mehr, wo man hingehen möchte: Café Pförtner, Koreaner/Japaner neben Möbel Horzon oder das Baldon im Brandlhuber Haus.
Grzegorzki Shows eröffnete ich Im Herbst 2017. Seitdem zeige ich hier im ehemaligen kleinen Pförtnerhäuschen des Brauereigebäudes künstlerische Positionen, die aus den unterschiedlichsten Bereichen stammen und ganz eigene Produktionswege gehen. Dieser Wunsch reifte schon länger in mir, da ich dieses kleine Pförtnerhäuschen mietete um dort unbequemere Arbeiten auszulagern. Aber weil der Raum so schön ist, wollte ich ihn der Öffentlichkeit zugänglich machen und eröffnete ihn mit der legendären Show "I Paid for Content and I am Proud of" von Robert Schmitt (siehe bitte hierzu auch "Tief gekränkt verliess er das Haus…" von Rafael Horzon). Robert Schmitt, der als Mathematiker und Vielleser eine Installation aus Zeitungen und Zeitschriften präsentierte, welche er über 10 Jahre gelesen und akribisch gesammelt hatte, weihte den kleinen Raum mit seiner Eröffnungsausstellung ein, indem er das Pförtnerhäuschen erstmal bis unter die Decke mit Zeitungen vollstopfte.
Die aktuelle Birthday Show ist nun mittlerweile schon die 15. Ausstellung und die erste Gruppenshow. Sie wurde am 29. August eröffnet. Ich habe ausschließlich Künstler*innen eingeladen, die so wie ich, am Tag der Eröffnung Geburtstag haben. Mit dabei sind Martin Assig, Angela Bulloch, Oliver Croy, Jean-Auguste-Dominique Ingres, Lisa Junghanss, Josephine Meckseper, Hermann Nitsch, Fred Sandback, Emil Schumacher, Raphaela Vogel und ich. Hiermit verwirklichte ich ein Geburtstagsgeschenk an mich selber. The Birthday Show läuft noch bis zum 10.10.2020.