Gallery portrait
Klosterfelde Edition
by Beate Scheder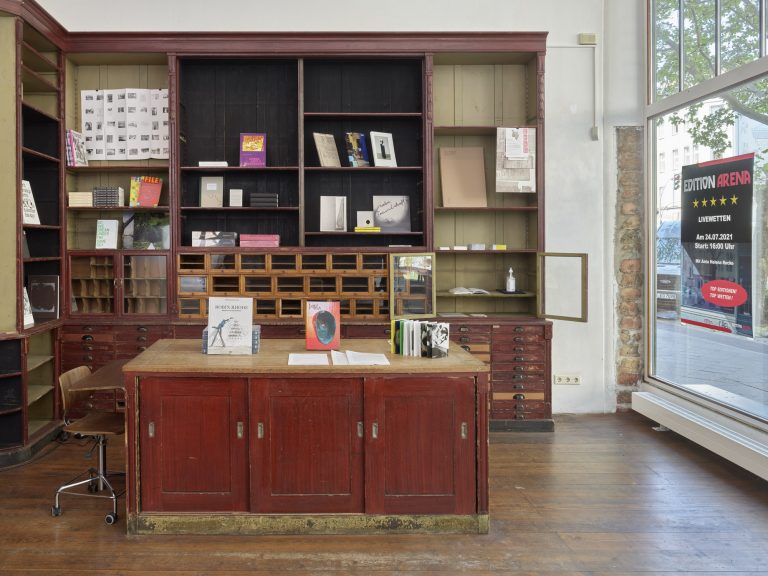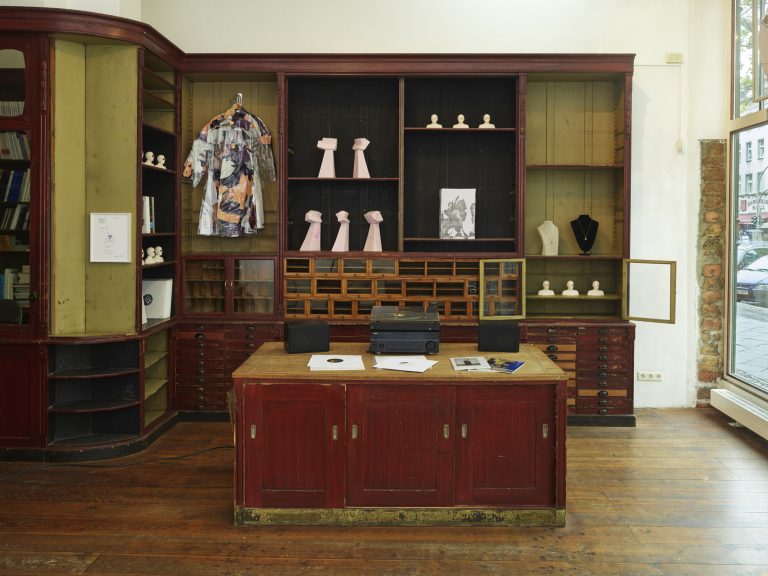 It doesn't take long for Alfons Klosterfelde to explain what is most exciting about the art form in which his gallery has specialized: "a democratic way of thinking." He says that this is always—and above all—what an edition is about. Availability and affordability are important to those who see exhibitions, buy a work, or collect editions. For the artists, in turn, artworks appearing in small or large editions lead to an increase in visibility, and the broader dissemination of their works and thoughts "not just in a single place, but in many."
For those who publish their editions with Klosterfelde Edition, the gallery's location is a particularly beautiful one. Since 2010, it has been housed in a former stationery shop on Potsdamer Straße. The magnificent wooden built-in cabinets, originally made for the store's various stationery supplies, are ideally suited for the editions currently available for purchase at Klosterfelde.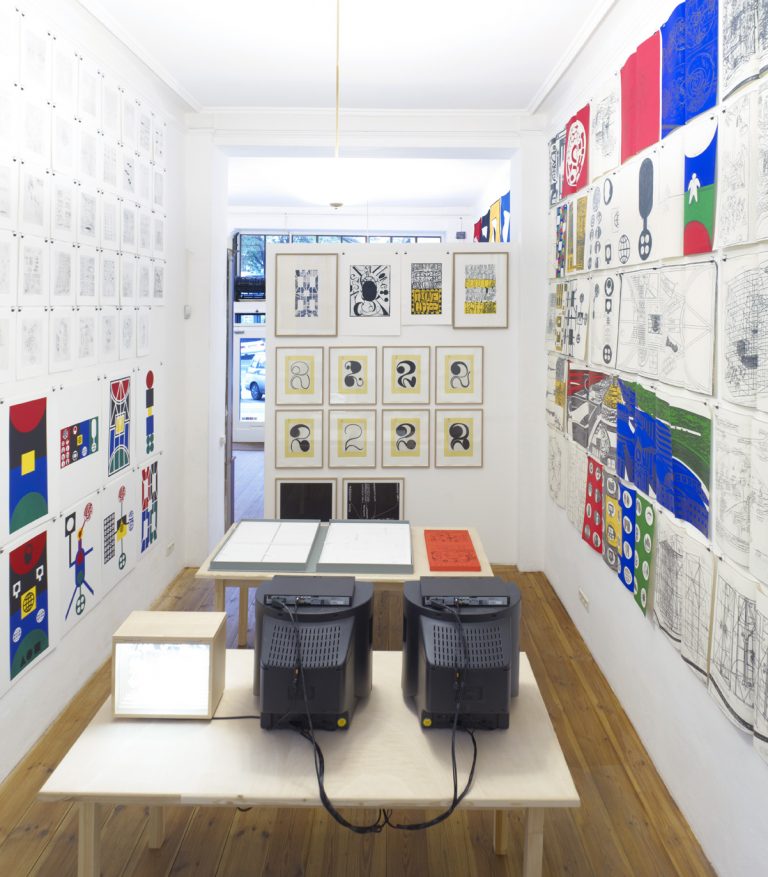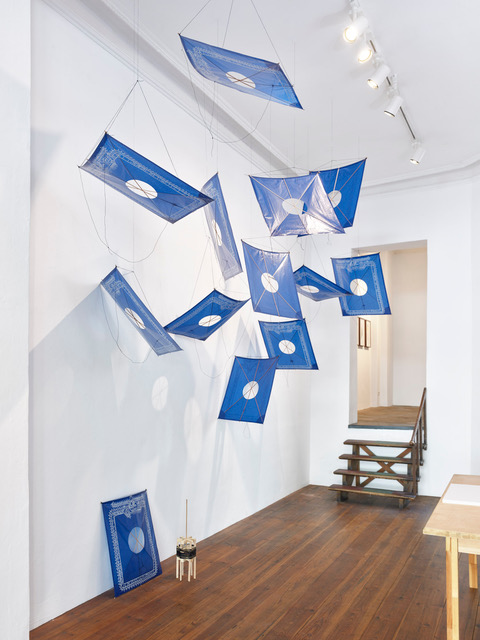 Alfons Klosterfelde, who has been in charge of the gallery since 2011, explains that the landlord only removed and stored a small part of the fixtures, "so we could have a bit of a white wall." For artists, he adds, the unique character of this space is often very inspiring.
The same could be said of their collaborative work with the gallery. According to Klosterfelde, another asset of making editions is that a gallery can be involved in the production process earlier and to a much larger extent than usual. "An exchange happens, which is often very rewarding." And lasting, too. The gallery has been working with many artists for decades. For instance, their collaboration with Rirkrit Tiravanija began in 1993, and their most recent joint exhibition, Go For The Good Spirit, took place during Gallery Weekend 2021. It comprised a printed enamel sign and list of instructions, which Klosterfelde described as "prompts or interventions to optimize the exhibition space energetically and spiritually, and."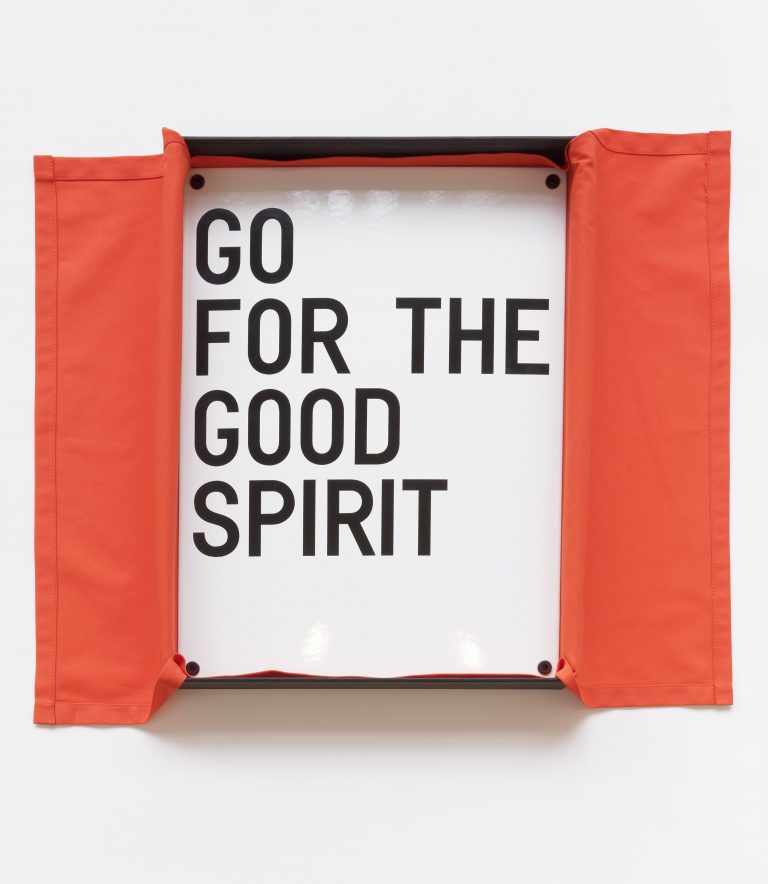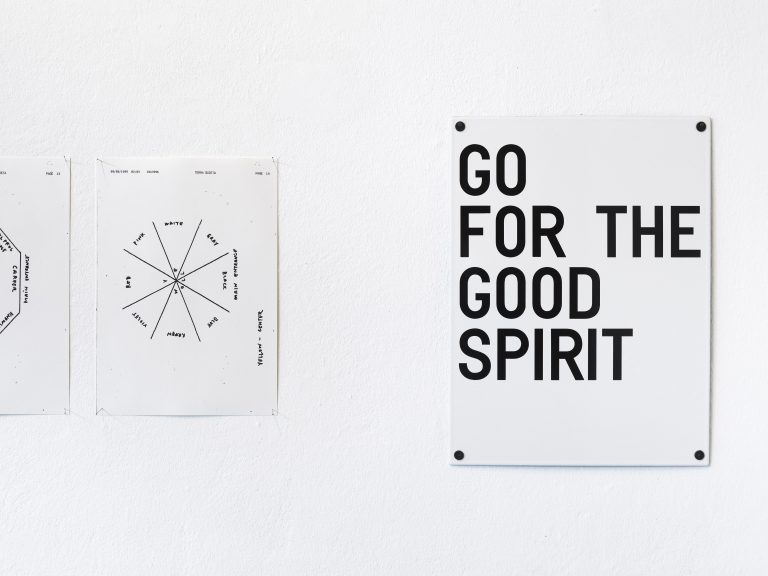 The gallery was established in 1989 by Klosterfelde's mother, Helga Maria Klosterfelde. It was part of a Hamburg initiative to turn Deichtorhallen into a site for contemporary art. Helga Maria Klosterfelde's role was to produce editions with different artists in order to raise money for this venture. Both projects were a success. The first edition, which she subsequently produced as a gallerist, was based on the design drawing for a sculpture that Lawrence Weiner sent floating along the river Elbe. The list of artists who followed is long and prestigious, encompassing editions as well as exhibitions of unique artworks.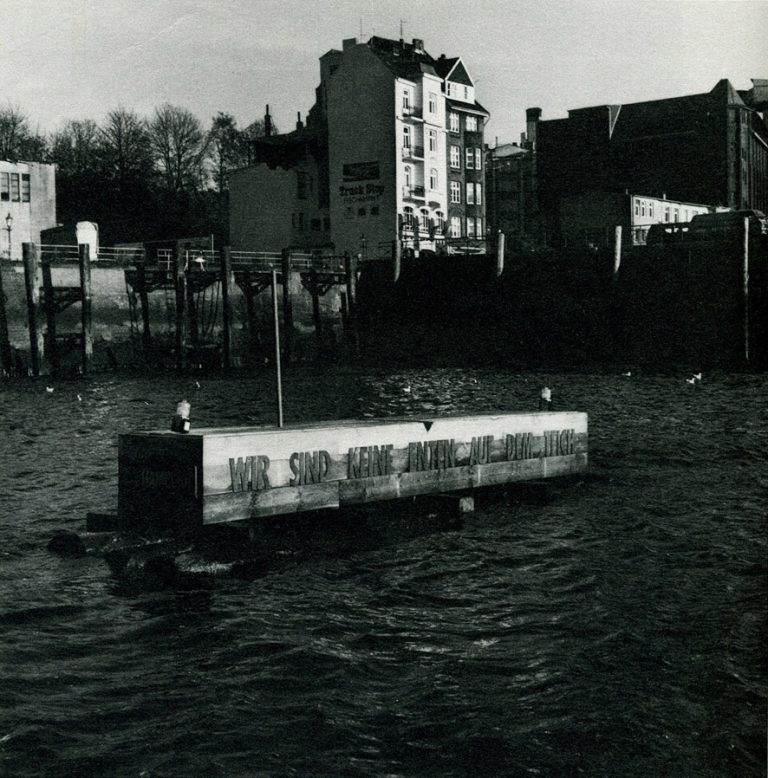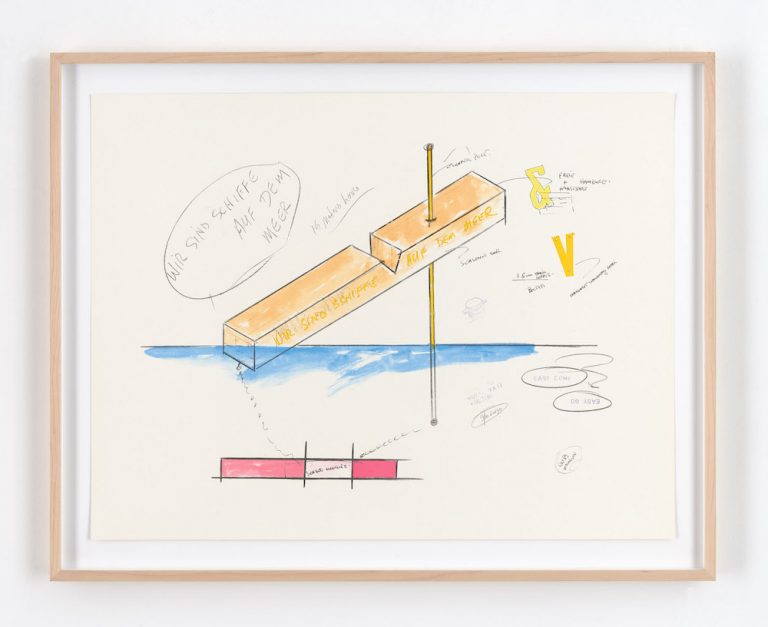 In 2006, the gallery opened its first space in Berlin. It focuses exclusively on editions, which are complemented by publications, artists' books, and edition catalogues by the likes of Matt Mullican, Rosemarie Trockel, Christian Jankowski, and Jorinde Voigt. These contribute to what is the gallery's ultimate goal: "to keep the idea of editions alive."
Nicht lange überlegen muss Alfons Klosterfelde, was das Spannende an der Kunstform ist, auf die sich seine Galerie spezialisiert hat: "der demokratische Gedanke". Immer noch und umso mehr, sei dieser was eine Edition ausmache. Um Verfügbarkeit und Erschwinglichkeit gehe es dabei bei denjenigen, die sich Ausstellungen ansehen, eine Arbeit kaufen oder Editionen sammeln. Für die Künstlerinnen und Künstler bedeuteten Kunstwerke, die in kleiner oder auch größerer Auflage erscheinen, wiederum ein Mehr an Sichtbarkeit, eine weitere Verbreitung ihrer Werke und Gedanken – "nicht nur an einem, sondern an ganz vielen Orten".
Für diejenigen, die ihre Editionen bei Klosterfelde Edition herausbringen, ist einer davon noch dazu ein besonders schöner: Seit dem Jahr 2010 ist die Galerie auf der Potsdamer Straße in einer ehemaligen Schreibwarenhandlung mit herrlichen hölzernen Einbauschränken untergebracht, angefertigt ursprünglich für die unterschiedlichen Papierwaren des Geschäfts, bestens geeignet aber auch für die Editionen, die es heute bei Klosterfelde zu erwerben gibt.
Lediglich einen kleinen Teil der Einbauten habe der Vermieter damals herausgeräumt und eingelagert, erzählt Alfons Klosterfelde, der seit 2011 die Geschicke der Galerie leitet: "Damit wir ein bisschen weiße Wand haben". Für Künstlerinnen und Künstler sei der Eigencharakter der Räume oft sehr inspirierend.
Wie auch die Zusammenarbeit zwischen denen und der Galerie: Einen weiteren Vorzug sieht Klosterfelde bei Editionen nämlich darin, als Galerie beim Produzieren früher und um ein Vielfaches mehr involviert zu sein. "Da findet ein Austausch statt, der ist meistens sehr fruchtbar." Und dauerhaft noch dazu: Mit vielen ihrer Künstlerinnen und Künstler, arbeitet die Galerie schon Jahrzehnte zusammen. Rirkrit Tiravanija ist so einer. 1993 begann die Zusammenarbeit, die jüngste gemeinsame Ausstellung war zum Gallery Weekend 2021: "Go For The Good Spirit", bestehend aus einem bedruckten Emailleschild und Anleitungen, die Klosterfelde als "eine Liste von Anregungen oder Interventionen, um den Ausstellungsraum energetisch und spirituell zu optimieren" beschreibt.
Gegründet wurde die Galerie von Klosterfeldes Mutter Helga Maria Klosterfelde im Jahr 1989 im Zusammenhang mit einer Hamburger Initiative, die Deichtorhallen in einen Ort für zeitgenössische Kunst zu verwandeln. Helga Maria Klosterfeldes Part war es dabei, mit einigen Künstlerinnen und Künstlern Editionen umzusetzen, um Geld für dieses Unterfangen zu sammeln. Ein Erfolg wurde beides. Die erste Edition, die sie im Anschluss als Galeristin realisierte, war die Konstruktionszeichnung einer Skulptur, die Lawrence Weiner auf der Elbe schwimmen ließ. Lang und illuster ist die Liste der Künstlerinnen und Künstler, die darauf folgten – mit Editionen wie Ausstellungen von Unikatskunst.
2006 eröffnete die Galerie erste Räume in Berlin, mit Fokus ausschließlich auf der Edition, ergänzt von Publikationen, Künstlerbüchern oder Editionsverzeichnissen beispielsweise von Matt Mullican, Rosemarie Trockel, Christian Jankowski oder Jorinde Voigt. Auch diese wirken an dem mit, worum es der Galerie letztlich immer geht: "um das Lebendighalten des Editionsgedanken".