Gallery Portrait
Klemm's
Christian Ganzenberg, 2022
Sometimes it's chance that pushes a door open, and a gut feeling you're willing to listen to. Silvia Bonsiepe and Sebastian Klemm met in a project seminar at FU Berlin and discovered their mutual interest in contemporary art. It was a time of exploring new mediation and outreach formats, of alternative and artist-run spaces. Amerika, housed in a retail space on Brunnenstraße, was precisely one of those venues—a place where Klemm and Bonsiepe started off exhibiting artists they were friends with around 2005, parallel to their studies. On view were first presentations by Viktoria Binschtok, Peggy Buth, Sven Johne, Alexej Meschtschanow, and Adrian Sauer—artists with whom the two continue to work closely today.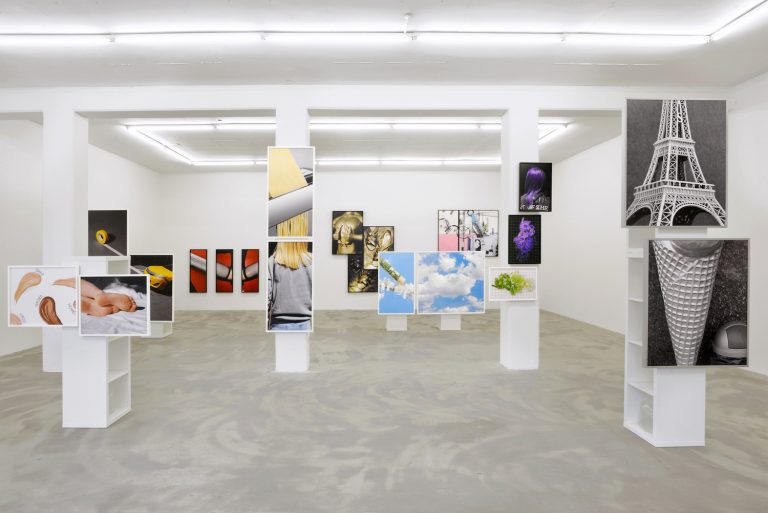 Although the joint venture might well count Kafka and Kippenberger as its intellectual godfathers, there was no grand strategy or long-term plan at first. It was, instead, a "gut-driven thing" aimed at creating a "sense of possibility and professionalism" for the artists involved.
That initial mindset proved formative for the two gallery owners: their work and language continue to reflect the unbiased, emphatic, approachable orientation of those early years. After a rapid exhibition cycle and first experiences participating in fairs, they shelved their original career plans—opted instead to delve deeper while simultaneously paving the way for new prospects.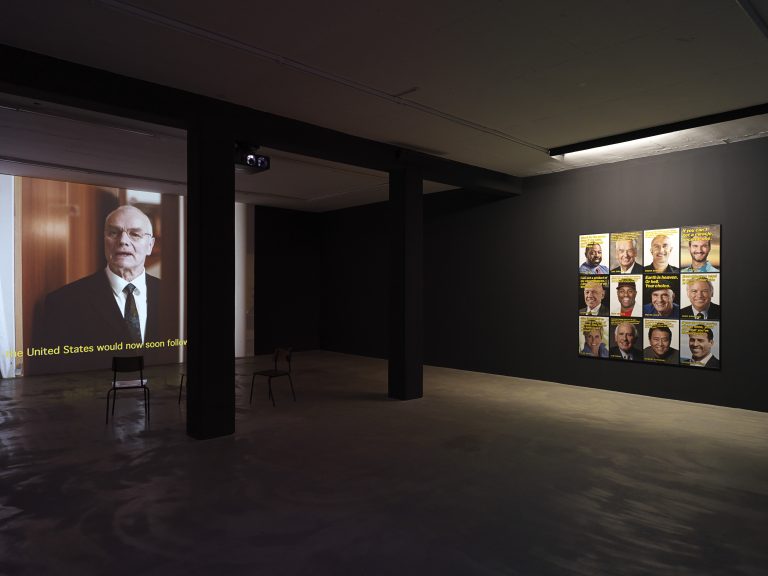 Klemm's, apart from an initial focus on the "expanded field of conceptual photography," has always been about more than just aesthetic and media-specific considerations. The words "seriousness" and "urgency" might come closest to describing its program and approach: You see it for one thing in work by the gallery's roster of artists, but also in their self-image as a gallery. It is hard to imagine stopping by the gallery without having a conversation with one of the two owners, after all the exhibitions are meant to be communicated—seeing as they are always about social reality, image politics, and the transformation of actual life experiences. Such was the case with Sven Johne's Greatest Show on Earth, a show that traced the phenomenon of the circus and, complete with a text/image cycle, film, and photographic works, consequently drew an associative link between (childhood) conceptions and sheer reality.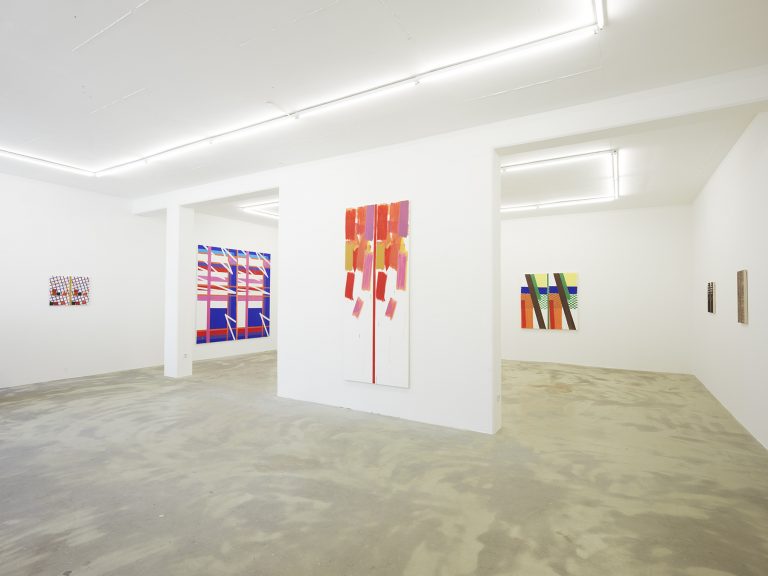 There was evolution in the spatial sense as well: When the hype around Brunnenstraße slowly died down at the end of the noughties, Klemm's opted to move on and, with its new "destination," consciously said goodbye to passerby-driven foot traffic in favor of more interested and time-intensive visits. Planning for the move to Kreuzberg took one year; it finally happened in 2013, when the gallery took up residence in a former print shop on Prinzessinnenstraße. It has since occupied a very flexible, almost square space with a "pure and democratic" character. The gallery also has another "free leg" with its showroom, a space that regularly features curated projects.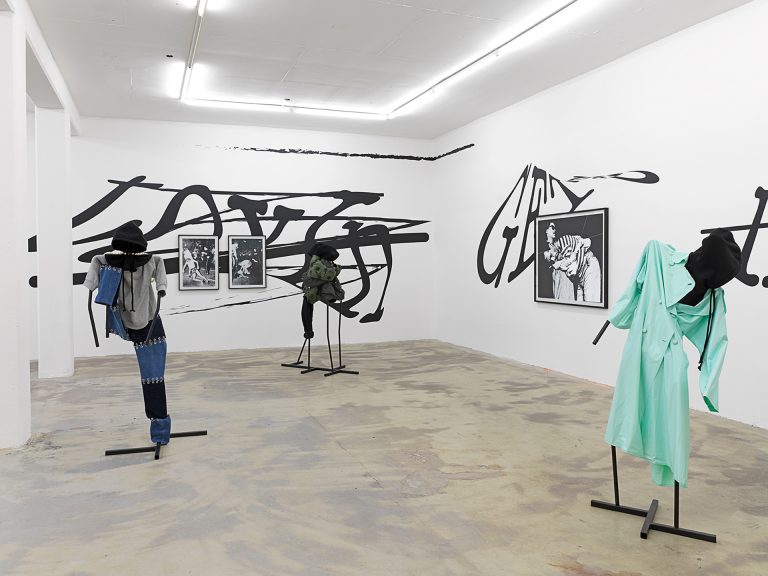 From the start, Klemm's has represented international artists as well, including Gwenneth Boelens and Renaud Regnery; those collaborations in turn led to work with Émilie Pitoiset, Keltie Ferris, and others. Yet rather than differentiate themselves with shows devoted to a particular medium, Klemm and Bonsiepe decided to pursue their programmatic interests in other media as well. They expanded their program to include works from the realms of sculpture, performance, and, of course, painting. Examples of the gallery's exploratory approach to the latter include No Chronology, a solo exhibition of paintings by Bernard Piffaretti. The show, featured at the 2016 edition of Gallery Weekend Berlin, offered an overview of the French artist's conceptual brilliance and formal virtuosity.
When a gallery chooses to work primarily with artists of its own generation, as Klemm's does, it inevitably goes through the same phases of life as its artists at around the same time. The intense "thirties" found the gallery not only with a sizeable increase in workload, but with an expanded gallery family as well. The age spectrum of its artists has since diversified considerably with the addition of Bernard Piffaretti (born 1955), the Estate of Jan Groover (1943–2012), Elizabeth Jaeger (born 1988), and Jonas Roßmeißl (born 1995). The two owners, who have jointly run the gallery for 14 years, have managed to seamlessly combine these various generations into a single program. The distribution of tasks has evolved naturally; the two gallerists act like a well-rehearsed mixed doubles tennis team. They see eye to eye on quality, tenacity, and the continuity needed to establish their artists. Klemm's seems unphased by the oft-feared transition to the "forties." Instead the owners look forward to pushing the gallery's "programmatic thing" forward and simply reaping the rewards of many years of fruitful collaboration with the artists. Abstraction Layers, the current show by Adrian Sauer, offers a look at just how this mingling of program, seriousness, and urgency might play out. Sauer's sixth solo exhibition finds him confidently navigating the materiality, conditions, and construction of digital visual worlds.
Manchmal ist es der Zufall, der eine Tür aufstößt und ein Gefühl, dem man zu folgen bereit ist. Silvia Bonsiepe und Sebastian Klemm lernen sich in einem Projektseminar an der FU Berlin kennen und entdecken ihr gemeinsames Interesse an zeitgenössischer Kunst. Es ist die Zeit der Erprobung neuer Vermittlungsformate, der off-Räume und artist run spaces. Amerika – ein Ladengeschäft in der Brunnenstrasse – war einer dieser Orte, wo Klemm und Bonsiepe um 2005 anfangs noch parallel zum Studium befreundete Künstler:innen ausstellten. Zu sehen waren hier die ersten Präsentationen von Viktoria Binschtok, Peggy Buth, Sven Johne, Alexej Meschtschanow oder Adrian Sauer, mit denen beide bis heute eng zusammenarbeiten.
Obwohl Kafka und Kippenberger als geistige Paten des gemeinsamen Projektes gelten dürfen, gab es zunächst keine großangelegte Strategie oder langfristige Pläne. Vielmehr war es eine "bauchgesteuerte Geschichte", die ein "Gefühl der Möglichkeit und der Professionalität" für die Künstler:innen schaffen wollte.
Dieser Einstieg ist für die beiden Galerist:innen prägend: bis heute lässt sich in ihrer Arbeit und Sprache diese unvoreingenommene, emphatische und nahbare Ausrichtung der ersten Jahre erkennen. Nach einer rasanten Ausstellungstaktung und den ersten Messe-teilnahmen wurden ursprüngliche Berufsplanungen vollends ad acta gelegt – der Entschluss, die Dinge zu vertiefen und zugleich die Perspektiven zu öffnen, war da.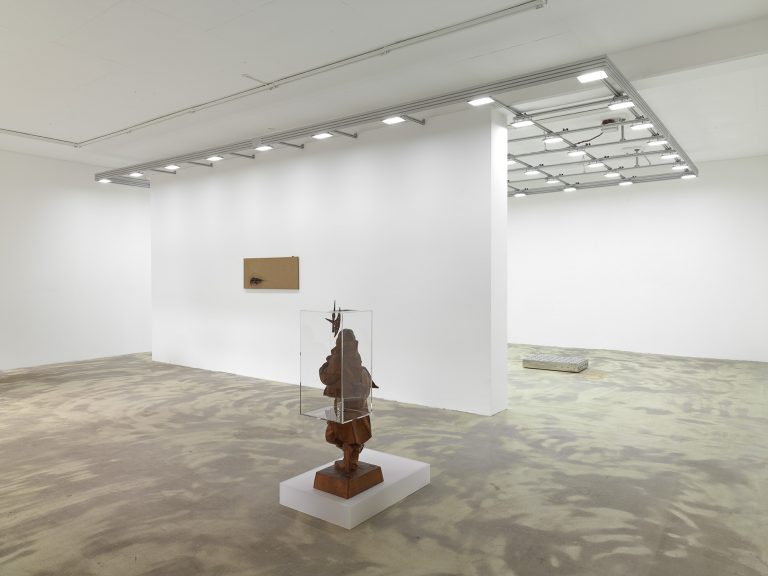 Bei Klemm's ging es – neben dem anfänglichen Fokus auf dem "erweiterten Feld der konzeptuellen Fotografie" – stets um mehr als nur ästhetische und medienspezifische Fragestellungen. Dieser programmatische Ansatz lässt sich wohl am treffendsten mit den Worten "Ernsthaftigkeit" und "Dringlichkeit" beschreiben: Einerseits im Schaffen der Künstler:innen, andererseits im Selbstverständnis als Galerie. Ein Besuch ohne Gespräch mit einem der beiden Inhaber:innen ist kaum vorstellbar, denn die Ausstellungen wollen vermittelt werden – geht es doch stets auch um soziale Realität, Bildpolitik und die Transformation tatsächlicher Lebenserfahrungen. So wie bei Sven Johnes Greatest Show on Earth, der dem Phänomen Zirkus nachspürte und mit seinem Wort-Bild-Zyklus, Film und fotografischen Arbeiten unsere (Kindheits-)Vorstellungen mit der schieren Realität verknüpfte.
Auch räumlich ging es weiter: Als sich der Hype um die Brunnenstraße Ende der Nuller Jahre langsam legte, zog auch Klemm's weiter und nahm mit der neuen "destination" bewusst Abschied vom flanierenden Laufpublikum zugunsten interessierter und zeitintensiver Besuche. Ein Jahr lang wurde der Umzug nach Kreuzberg geplant, bis es 2013 endlich vollbracht war und eine alte Druckerei in die Prinzessinnenstraße bezogen werden konnte. Hier gibt es seitdem einen sehr flexibel einsetzbaren, fast quadratischen Raum mit einem "puren und demokratischen" Charakter. Zusätzlich hat die Galerie noch ein Spielbein, den showroom, in dem regelmäßig kuratierte Projekte zu sehen sind.
Von Anfang an vertrat Klemm's auch internationale Künstler:innen wie Gwenneth Boelens oder Renaud Regnery, und aus dieser Zusammenarbeit ergaben sich weitere Kontakte u.a. zu Émilie Pitoiset oder Keltie Ferris. Statt sich in einem bestimmten Medium auszudifferenzieren, entschieden sich Klemm und Bonsiepe für eine Erörterung ihrer programmatischen Fragestellung auch in anderen Medien, so in der Bildhauerei, Performance und natürlich auch in der Malerei. Beispielhaft für die malerischen Erkundungen lässt sich No Chronology anführen, die Einzelausstellung von Bernard Piffaretti, die 2016 anlässlich des Gallery Weekends Berlin die konzeptuelle Brillanz und formale Virtuosität des Franzosen überblicksartig präsentierte.
Wenn man sich wie Klemm's dafür entscheidet, vornehmlich mit Künstler:innen der eigenen Generation zusammen zu arbeiten, dann durchläuft man zwangsläufig zu ähnlichen Zeiten die gleichen Lebensphasen. In den intensiven Dreißigern vergrößerte sich nicht nur das Arbeitspensum, sondern auch die Galerie-Familie spürbar. Mit Bernard Piffaretti (Jahrgang 1955), dem Estate von Jan Groover (1943 – 2012), mit Elizabeth Jaeger (Jahrgang 1988) und Jonas Roßmeißl (Jahrgang 1995) hat sich das Altersspektrum der Künstler:innen nun mittlerweile erheblich auch erheblich diversifiziert. Den beiden Inhaber:innen, die die Galerie seit 14 Jahren gemeinsam führen, gelingt es, diese unterschiedlichen Generationen nahtlos in einem Programm zusammenzuführen. Die Aufgabenverteilung hat sich ganz natürlich gefunden und beiden agieren wie ein eingespieltes Mixed-Doppel-Tennis-Team. Einig ist man sich im Qualitätsanspruch, der Beharrlichkeit und Kontinuität bei der Etablierung ihrer Künstler:innen. Die oftmals befürchtete Schwelle zu den "Vierzigern" ist bei Klemm's kaum zu erwarten; vielmehr will man das "programmatische Ding" der Galerie etablieren und die Ernte aus der langjährigen Zusammenarbeit mit den Künstler:innen einholen. Wie dieses Zusammenspiel von Programmatik, Ernsthaftigkeit und Dringlichkeit aussehen kann, zeigt uns aktuell Abstraction Layers von Adrian Sauer, der in seiner sechsten Einzelausstellung die Materialität, Bedingungen und Konstruktion digitaler Bildwelten souverän vor Augen führt.