Claire de Santa Coloma
Inner
Claire de Santa Coloma
Inner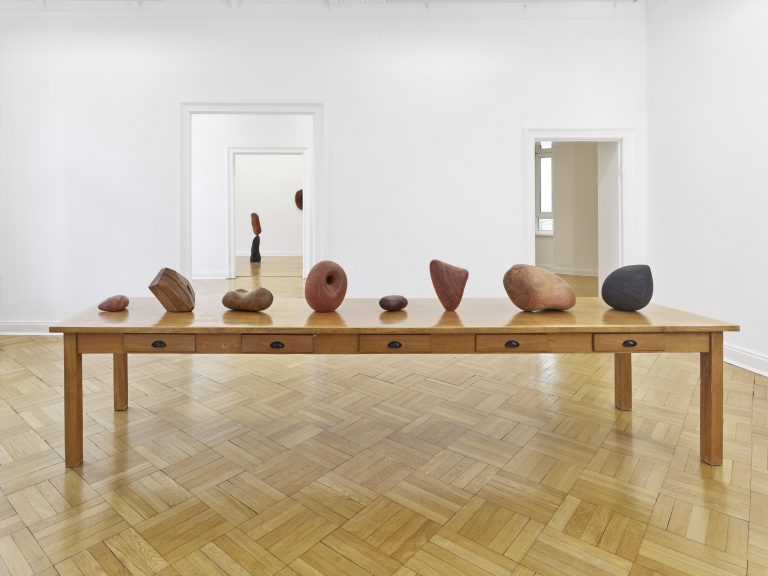 We are very pleased to present our first solo show of Argentinian artist Claire de Santa Coloma (*1983) on the occasion of Gallery Weekend 2021. Her exhibition "Inner" was conceived over the course of the last year in her new home of Sydney, which replaced her longtime studio in Lisbon. For her exhibition at Galerie Friese, the sculptor, who primarily works in wood, has come up with a new body of work of sculptures and works on paper, which are complemented by pieces from recent years.
Chance is an important element in Claire de Santa Coloma's process, and she welcomes it from the very beginning: She creates her sculptures from wood she finds or was given—recently mainly Australian eucalyptus and turpentine—which she elaborately carves by hand. The works trace all the many small gestures on their surface, testifying to the artist's time and hand.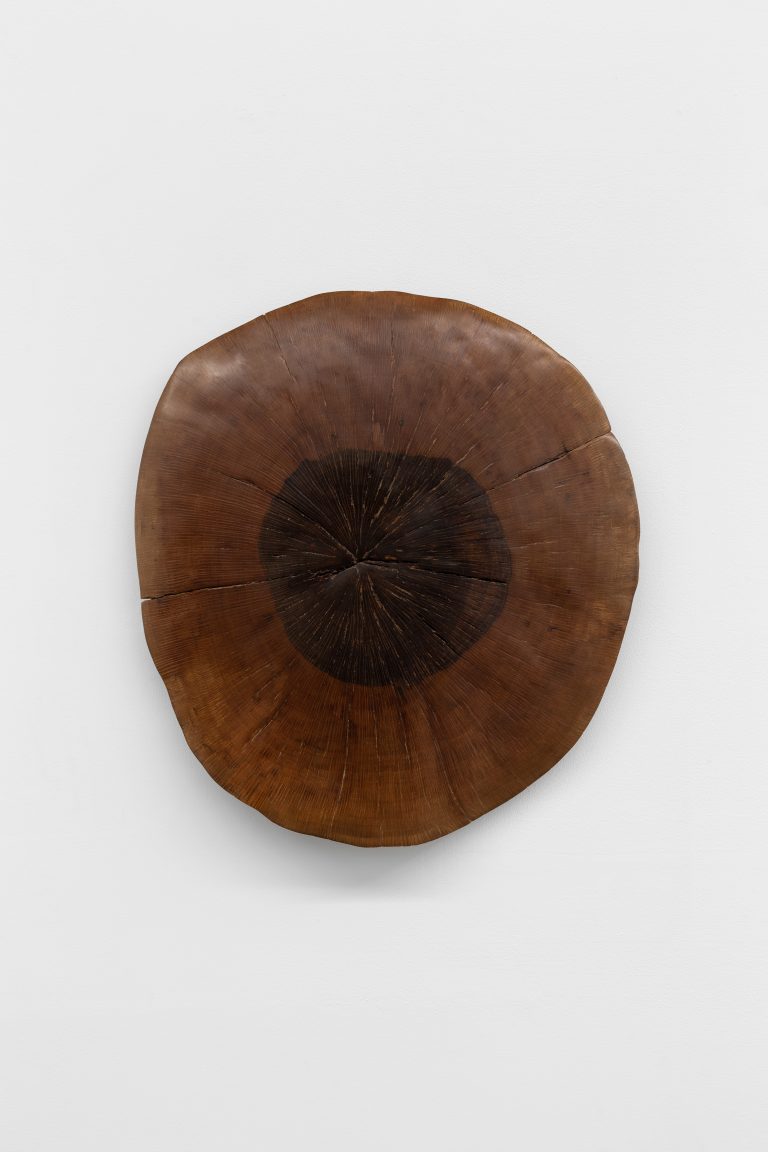 Her objects appear simultaneously natural and abstract. Sensitively evoking iconic forms—alluding to classical modernism and its reincarnations in mid-century design—the artist engenders an uncanny familiarity with her sculptures. Sensual and enticing to the touch, they raise fundamental sculptural issues, such as the relationship to the viewer. Staged as precise, spatial installations, Claire de Santa Coloma's works invite to wander through and interact with them—to approach a tangible reality that makes their introspective context of creation perceptible: the artist's seeing and shaping is added to the natural history of the found wood and becomes part of the artwork.