Trash The Musical by Loretta Fahrenholz
Exhibition at Fluentum on view until 29 Jul 2023
Fluentum is pleased to present Trash The Musical, a solo exhibition by Loretta Fahrenholz and the last in the program series In Medias Res: Media, (Still) Moving. The works on view in Trash The Musical emerged from a two-year dialogue with Fluentum's historically marked exhibition space. Through a site-specific series of images, an object installation as well as a new film, the exhibition interrogates historiography as performance. Trash The Musical is the most extensive new work Fahrenholz has been commissioned to make for an exhibition and her largest exhibition to date in Berlin.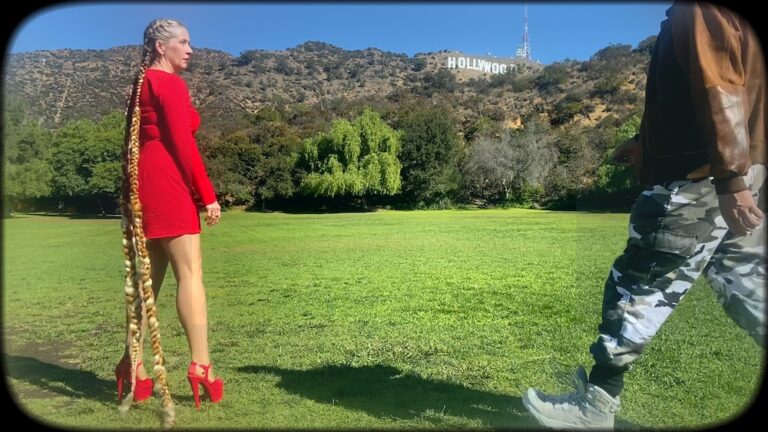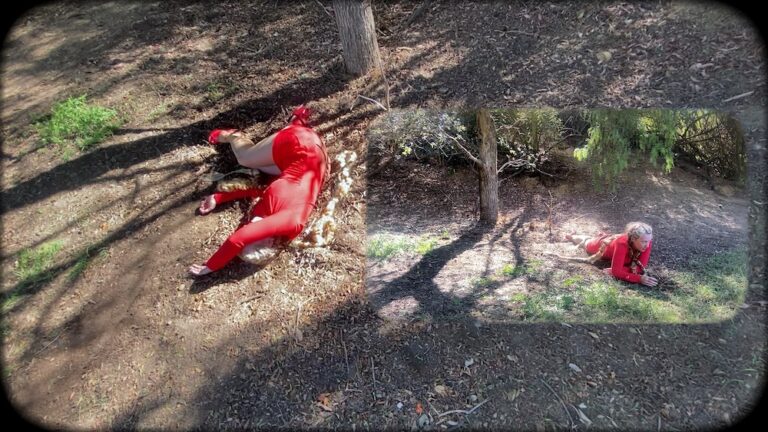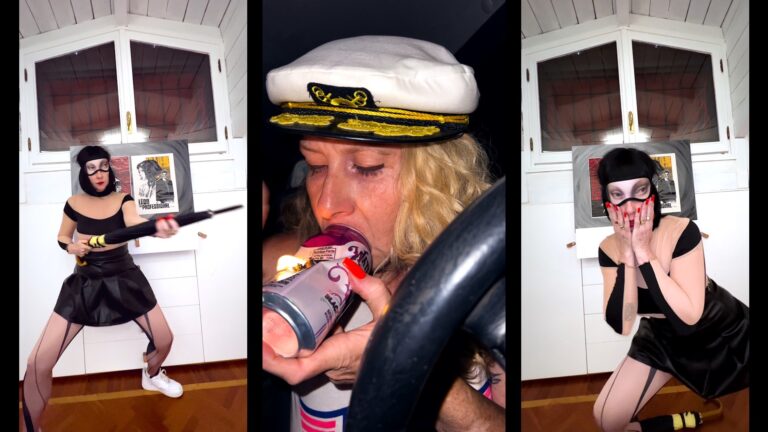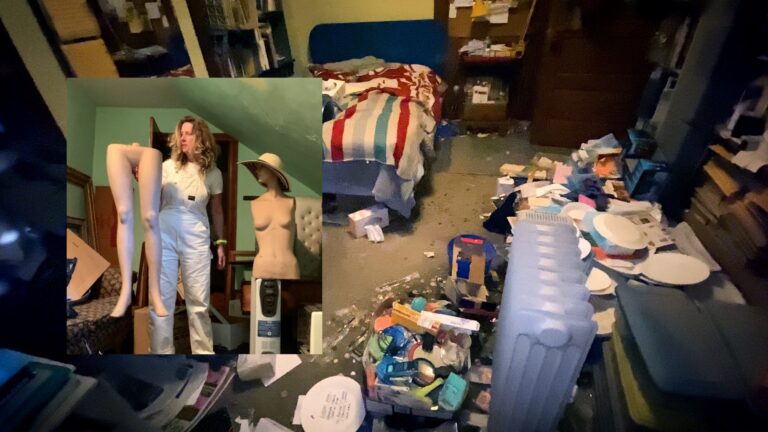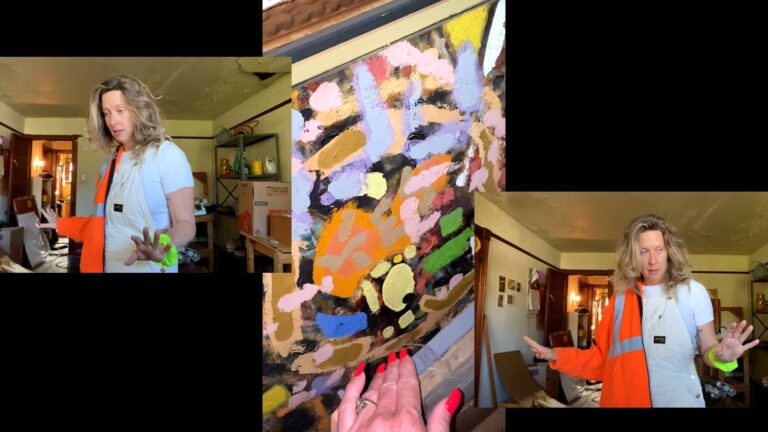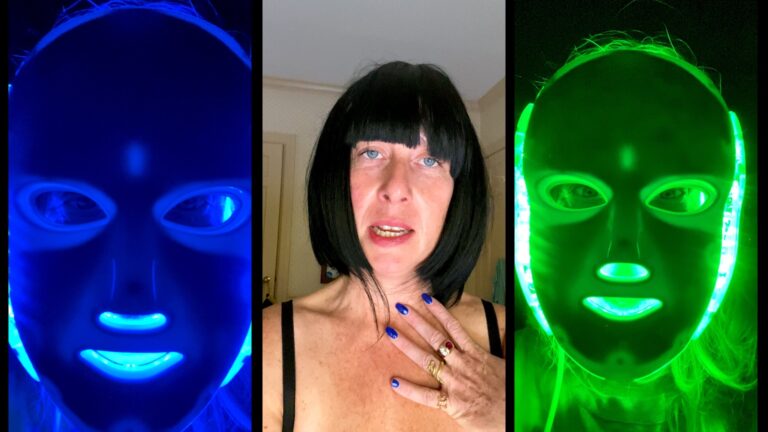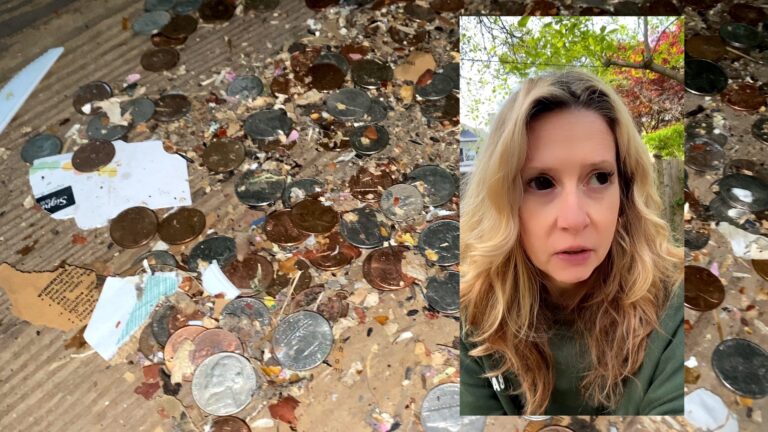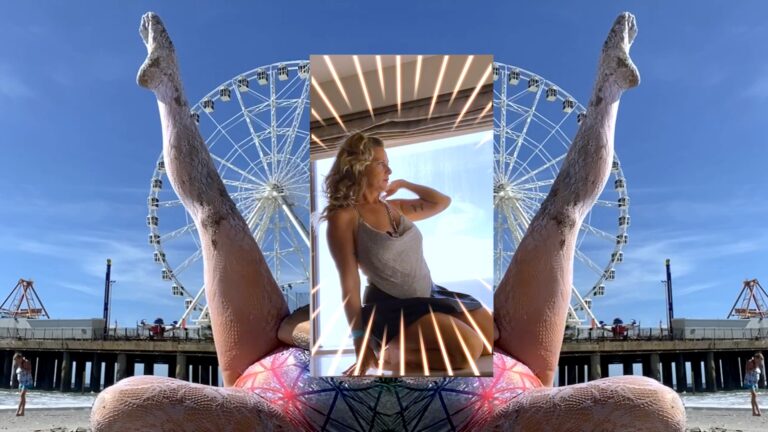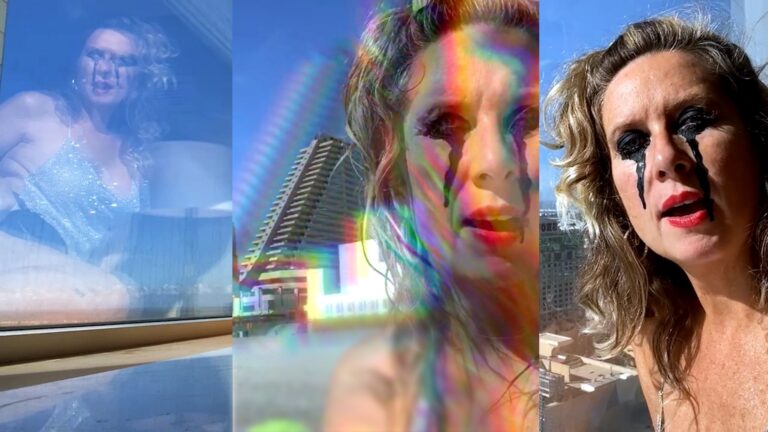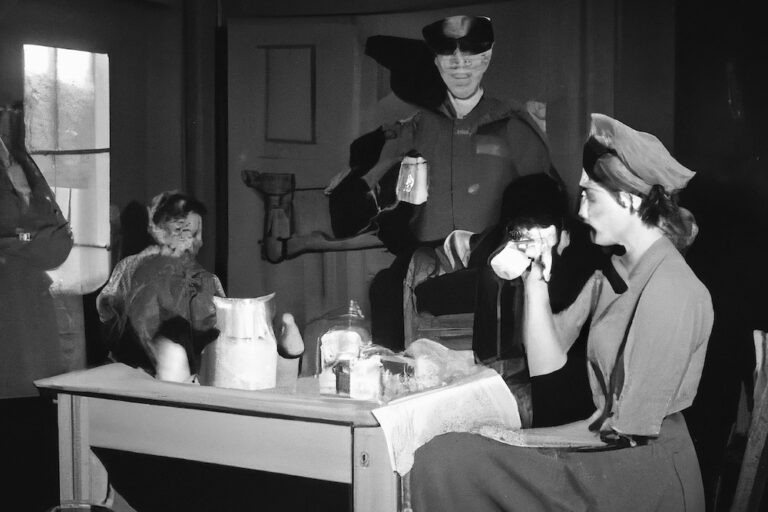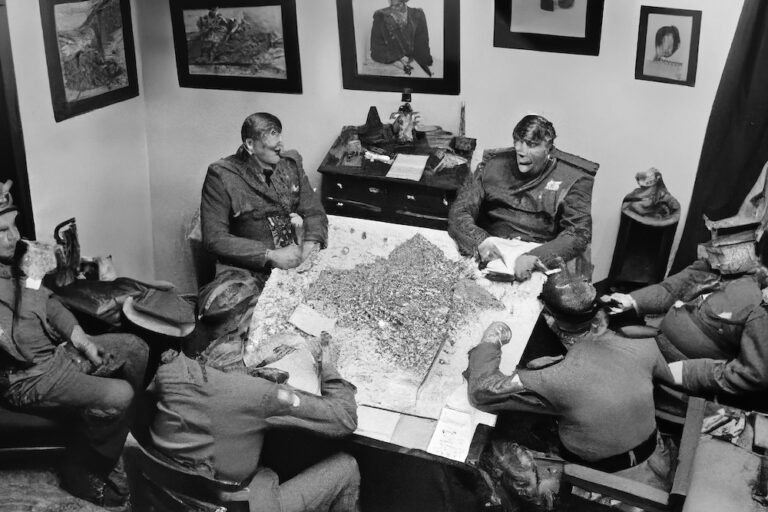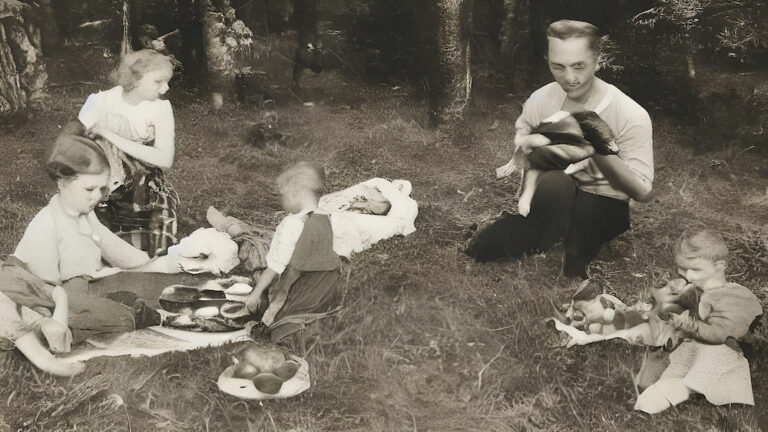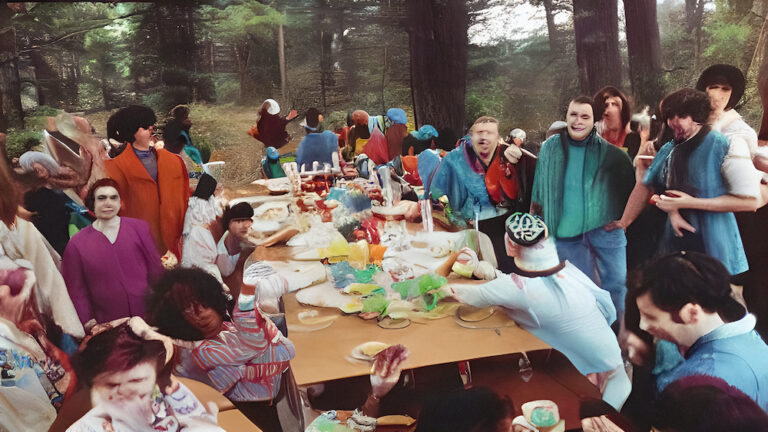 The Messy Picnic
Exhibition Tour with Caroline Busta and Jak Ritger
29 April 2023, 2 PM
English; Free of charge, no pre-registration needed

Loretta Fahrenholz's transmedia experiments refilter the past through the lens of Hollywood, using machine-learning images as a prism to sense off-screen violence, trauma, love stories, dreams and finding freedom in the forest. Caroline Busta (new media theorist and art critic) is joined by Jak Ritger (activist and production artist for Trash The Musical) to imbibe, dissect and extrapolate the entangled political and art history cobwebs contained within.
The Home as Everyday Stage
Combined tour through the exhibitions Loretta Fahrenholz: Trash The Musical and Margaret Raspé: Automatik at Haus am Waldsee
30 Apr 2023, 2 PM
German; Free of charge, please register in advance (limited capacity).

During the tour we discuss the film Trash The Musical (2023) by Loretta Fahrenholz and how the cinematic image has evolved since Margaret Raspé. The own domestic environment as a performative investigation of perceptual processes is also central to Raspé's work: already in 1971, she developed the so-called "camera helmet", which enabled her to film her automated everyday processes, including housework. The resulting films in Automatik show the artist's lived realities and question both social and cultural structures.