GALLERY WEEKEND FESTIVAL
FILM SCREENINGS
AS PART OF BERLIN ART WEEK
AT STUDIO MONDIAL
OPENING HOURS
16 Sep 2023, 12 to 9 PM
17 Sep 2023, 12 to 7 PM
Films will be shown on both days in two separate screening rooms that were formerly the hotel bars. The shorter films will run on a loop throughout the day, with contributions from Peter Wächtler, Nina Könnemann, Kandis Williams, Isabell Heimerdinger, Jordan Strafer, Pauline Curnier Jardin, Eli Cortiñas, Juliette Blightman, Penny Goring, Peter Friedl, Christopher Aque, Leyla Yenirce, Adrian Ganea, and Cornelia Schleime.
SHORT FILMS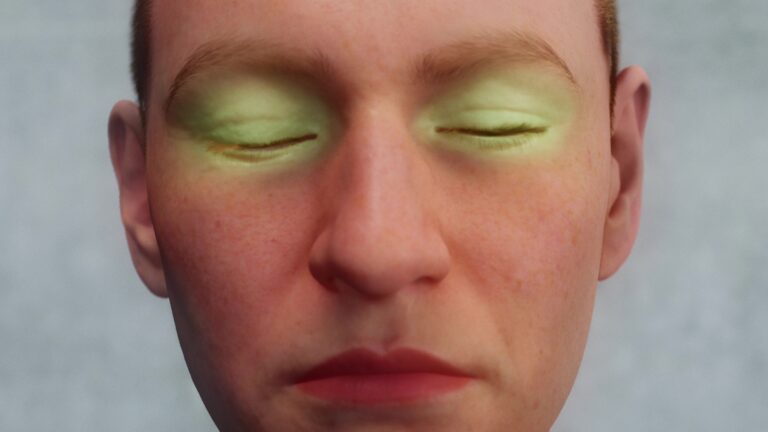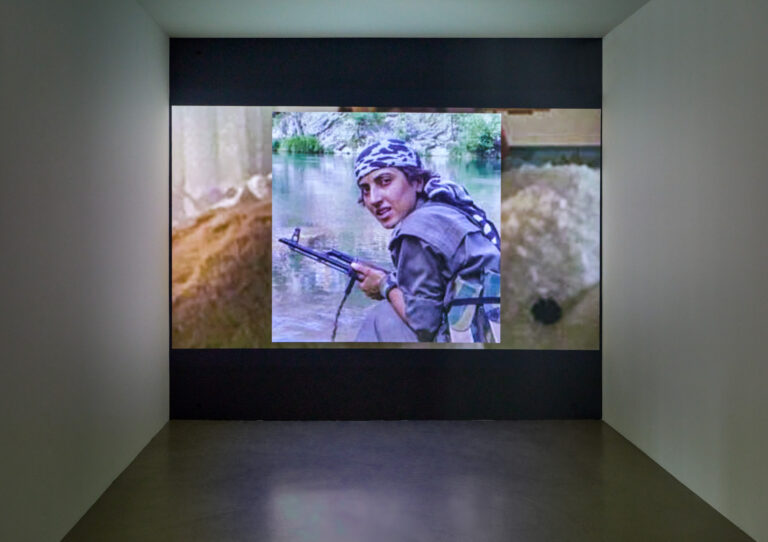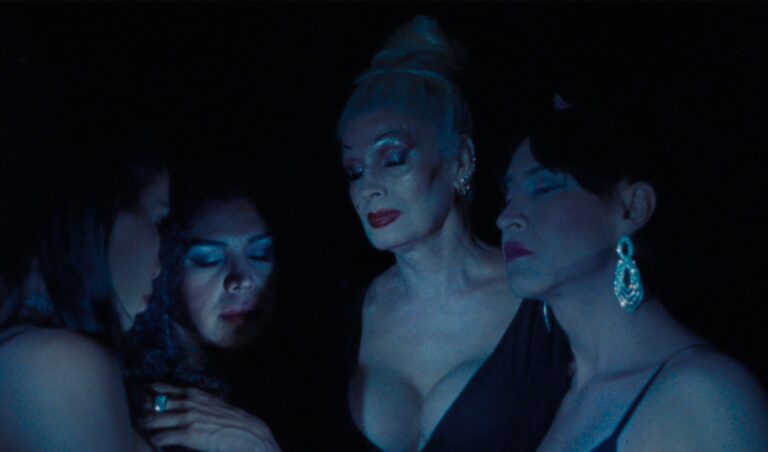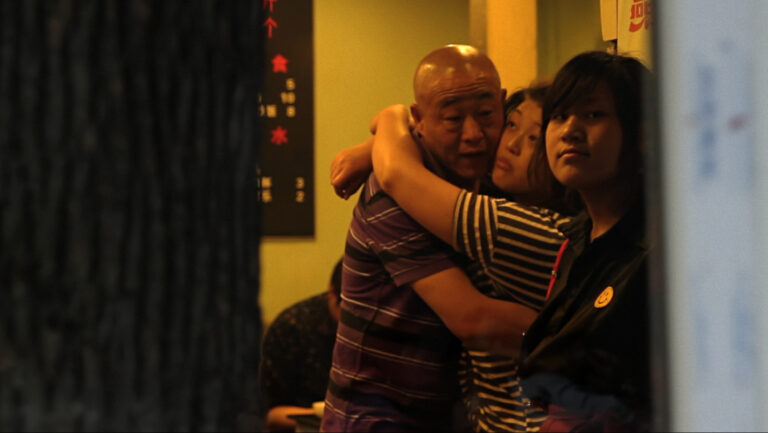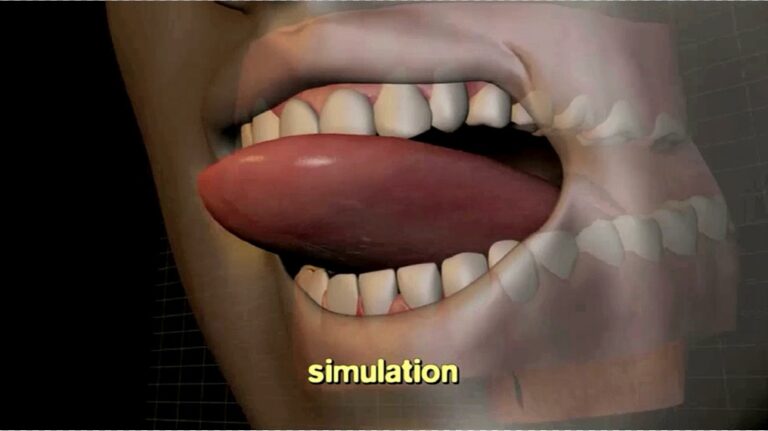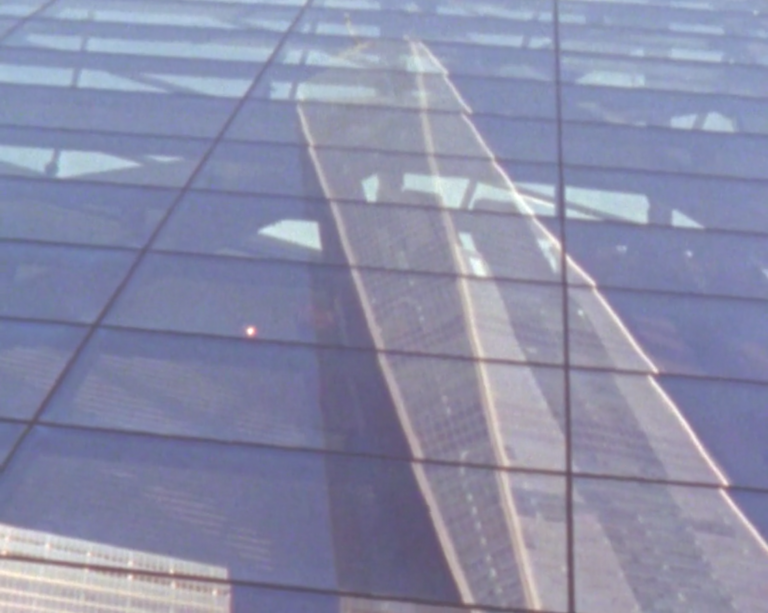 Adrian Ganea, Dance of the Butterflies, 2022
Dance of the Butterflies is a speculative work about generative algorithms and digital simulations that have the tendency to search for meaning in their surroundings trough the senses they posses. Based on a few particular fragments from Frankenstein by Mary Wollstonecraft Shelley where Frankenstein's monster discovers it's senses, these digital creatures construct their world trough pattern recognition and predictive simulations.
Leyla Yenirce, Being strong is hard, 2021
The audiovisual work Being strong is hard consists of a fast-paced flow of images edited from what was gathered online or made by the artist. The work begins with a harmonic, calm melody, which is interrupted after about one and a half minutes by raw, hard and tension-building techno beats. Its image material oers a broad and open frame of reference: pixelated landscapes, animated phoenixes and oil paintings are replaced by short, fast sequences of images showing dierent Kurdish women carrying guns, activists, freedom fighters and journalists. Heavy bass sounds recall the noise and shots of machine guns, while recurring screams remind us of war and moments of resistance. On both sonic and visual levels, Being strong is hard shows figurations of resistance against military, media and cultural structures of dominance.
Pauline Curnier Jardin, Fireflies, 2021
Fireflies is a collaborative meditation on liminal spaces and desire. The film was developed together with the sex workers from the Feel Good Cooperative in Rome, which was co-initiated by the artist in an effort to provide financial assistance to sex workers during the pandemic. It was shot on the margins of the ancient imperial city. Long ago, there used to be fireflies there. Today, the headlights of cars act like searchlights, while suitors spot sex workers through erratic flashes of light. They in turn may be lit up by a flashlight directed at their invisible bodies, a brazier or little bonfire. In this instant, the mostly trans sex workers working and performing there are themselves reminiscent of fireflies. 
At the center of Pauline Curnier Jardin's practice stands the refusal to identify with the masks and markers of violence and the categories and genres of visibility and narratability that sustain and naturalize this violence. Her works animate lived solidarity with violations and subjections, but even more so, with vivid and perpetual rebellions against the total framework of life's subjection. 
– Text by Anselm Franke
Isabell Heimerdinger, 2012
A warm evening in a traditional quarter in Beijing. A young woman is on her way to meet a stranger. As she wanders through the streets, the camera scans every detail as if seen through her eyes. On the telephone, he pretends to be almost there. Eventually, night falls. She is still alone. Her phone rings again. This time, his voice drifts into melancholic memories of the neighborhood. His images of the past contrast the pictures of the present. He is far away.
Jordan Strafer, MERCY NO NO
This work continues Strafer's exploration of American aesthetics and cinematics of legal process, carcerality and female gendered violence but notably departs stylistically from earlier works. Shot on Super 16mm, the images show three teen girls in a therapeutic boarding school dorm room. Drawing from an amalgam of the artist's own biography with models and psychological conventions from cinema, MERCY NO NO is also a partial reconstruction of Robert Bresson's 1962 historical drama, "The Trial of Joan of Arc".
Taína Cruz, How to Breathe Ecstasy, 2019
How to Breathe Ecstasy, 2019 by Taína Cruz, engages with optimization culture as well as neo-spirituality and how these economies utilize the language of mental health and self help; channeled through the distanced arm of meta-commentary, as a video within a video.
Cruz's video works, just as her painterly practice, engage with and directly reference contemporary image culture, often harkening back to tumblr-era treatment of image material: indexing, archiving and collapsing the individual image into a fragment of a larger nebula. Her improvisational methods of image manipulation invoke a nostalgia for the recent past– demarcating the 2010s as a bygone age. A synergy between digital aesthetics and mysticism is notable in Cruz's videos, where the viewer often finds themselves in guided meditations. Therefore, Cruz is linking the ephemera of spirituality to the reality of media consumption.
FILM SCREENINGS
The films will be screened once a day at fixed times. The program features films by Heike Baranowsky, Ulla von Brandenburg, Peggy Buth, Stephanie Comilang, Michael Franz, Christopher Aque, Elisa Giardina Papa, Loretta Fahrenholz, Cemile Sahin, Jenkin van Zyl, Su Yu Hsin, Britta Thie, and Friedrich Kunath.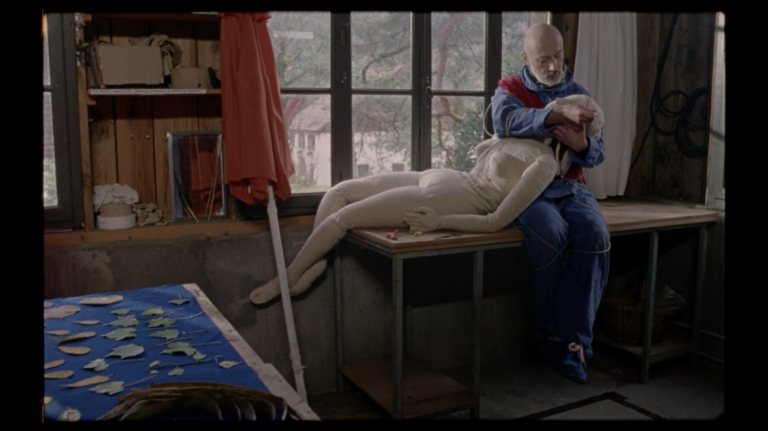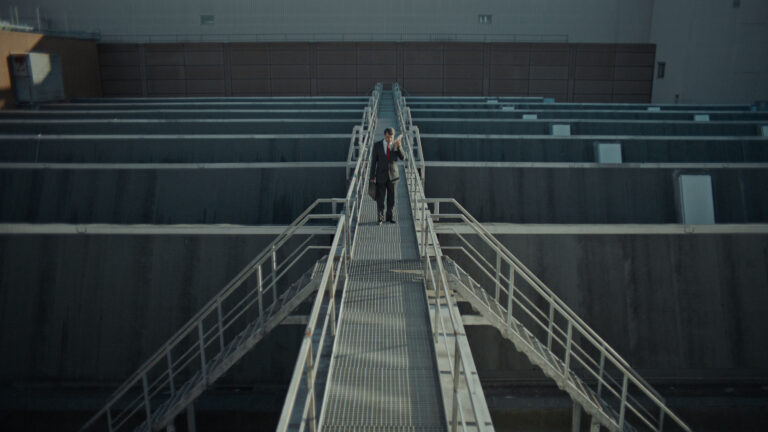 Heike Baranowsky, Soliloquio, 2023 (25:17 min)
Text and film of Soliloquio is the result of Heike Baranowsky's intensive study of the meridian in the Roman church of Santa Maria degli Angeli e dei Martiri. The meridian line was commissioned 320 years ago by Pope Clement XI and placed in front of the most sacred area, the altar, as a tool to make astronomical measurements. The geocentric worldview at this time was still under the doctrine of the Church. The video shows the sun patch, the image of the sun moving across the marble floor, and the furnishings of the church over an entire year on important astronomical dates. Filmed by Volker Gläser and Heike Baranowsky in stop-motion technique, the winter / summer solstice, autumn and spring equinoxes and other astronomical annual events appear throughout the film.
Elisa Giardina Papa, "U Scantu": A Disorderly Tale, 2022 (13:06 min)
"U Scantu": A Disorderly Tale reimagines the Sicilian myth of the donne di fora ("women from the outside and beside themselves"). Described as both magical and criminal, the done di fora were said to possess both the feminine and masculine; the human and the animal; the benevolent and the vengeful. This video installation envisions the done di fora as a gang of teenage "tuners" who ride through the utopian city of Gibellina Nova (Sicily) on bikes customized with disruptive sound systems. The narrative voyage of the "tuners" is interspersed with poetic text and visual motifs from a 19th century collection of Sicilian fairy tales, Giardina Papa's fragmented childhood memories of songs and stories told by her grandmother, and archival material from the Inquisition trials of the 16th and 17th centuries that criminalized women accused of being a done di fora.
Ulla von Brandenburg, Le milieu est bleu (2020) (23:43 min)
At Studio Mondial Galerie Barbara Weiss will show two works by Ulla von Brandenburg: her textile work Margarete (2023) and the film Le milieu est bleu (2020). In these the artist negotiates collectivity and female power. "What is a community? The people does not exist in and of itself. I think we are all quite alone today. What do groups cohere around? Are there other possibilities for living?" With her video work Le milieu est bleu (2020) shot on 16mm colour film, Ulla von Brandenburg makes us think about ideas of loss and abandonment, offering a tale that reflects upon the themes of transgression and individual responsibility within a collective.
Stephanie Comilang, How To Make A Painting From Memory, 2022 (18:17 min)
Produced for her first solo show at the gallery, Comilang's exhibition How to Make a Painting from Memory takes as a starting point the community of Thai women present in the German capital and their custom of gathering in Preußenpark, a meeting point but also a source of commerce. Colloquially called Thai Park, the grounds shift into a Sunday market during the warmer months of April to October, offering the possibilities of economic independence to its vendors.
Comilang's video installation details the historical-political forces and the community behind Berlin's Thai Park through a video installation. With interviews shot in both Berlin and Thailand, the film focuses on bringing together multiple ideas of communal architectures. How does the migrant female make space within spaces that aren't her own and how do we draw lines between an architecture of belonging?
Friedrich Kunath, The End is My Beginning, 2017 (21:00 min)
Friedrich Kunath's film 'The End is My Beginning', 2017, delves the viewer into a quintessentially beguiling and nostalgic world. The opening scene presents an older man walking alone along a railroad track, as tinkling music floats through the air. The man, it becomes clear, is an imagined form of alter ego, representing one of many possibilities. Drawing on themes of mortality and reinvention of the self, the film offers a contemplation on the composite fabrics of life, filled with all its wistfulness and whimsy.