Igor Hosnedl*
EIGEN + ART LAB
Karl-Heinz Adler
Metrics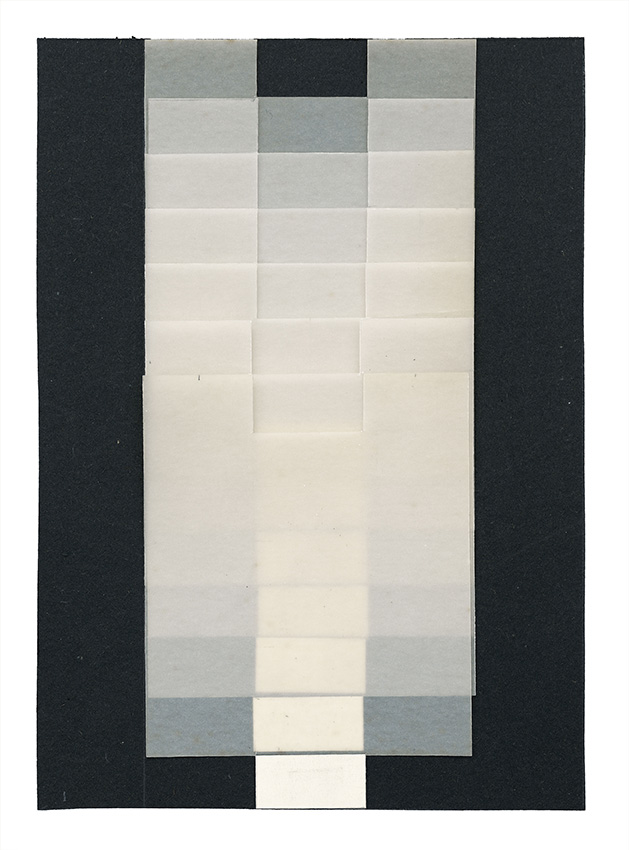 Karl-Heinz Adler, born in 1927 in Remtengrün in Germany's Vogtland region, is one of the most important representatives of concrete, postwar avant-garde art. His minimalist, geometrically inspired drawings, collages, folding art, and sculptural objects, but also the construction-accompanying works developed jointly with Friedrich Kracht, have for some time now been in the process of international rediscovery in art and architecture circles and are appreciated as pioneering artistic achievements.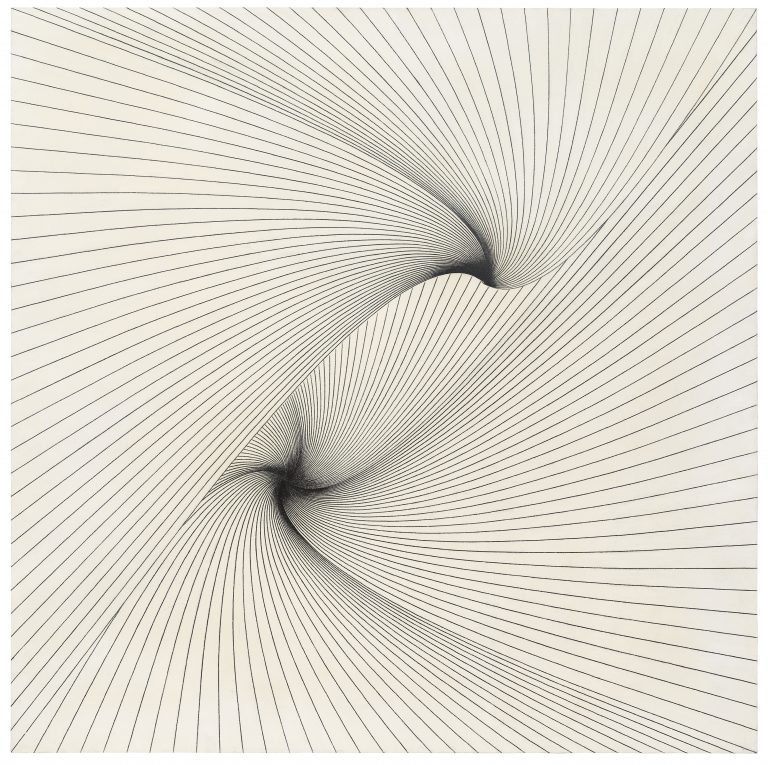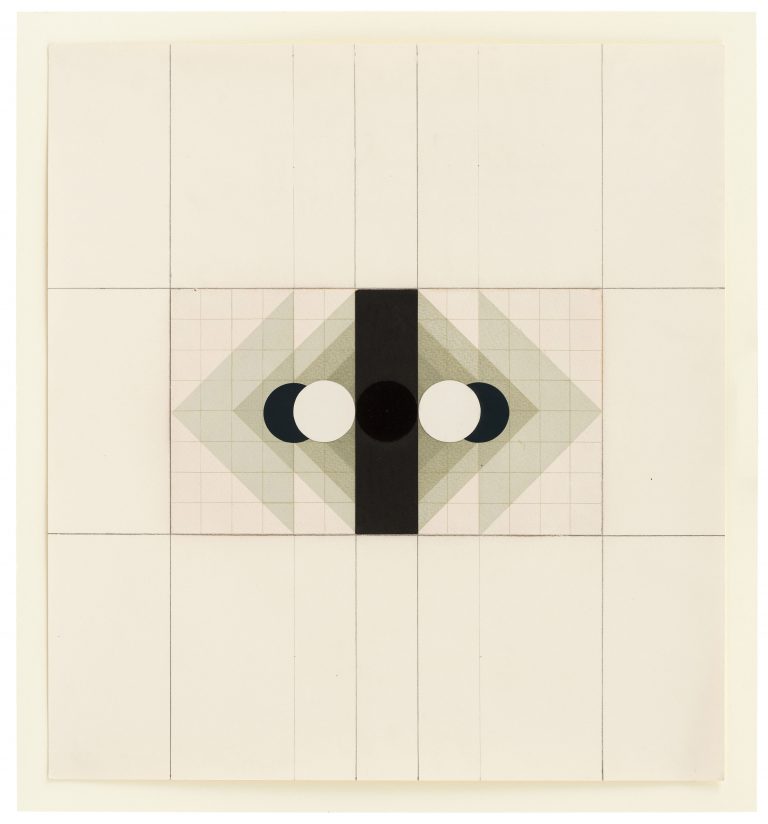 Inspired by his work as an instructor in the architecture department at Dresden's Technical College, in 1957 Adler began his first collages, the "Schichtungen" (layerings). At the end of the 1960s, the artist transposed the basic principle of seriality to the drawing: from 1967 on, he created his "Serielle Lineaturen" (serial lineatures) – precise, large-format works in which rays and elliptical forms are condensed into elaborate compositions, some of which are reminiscent of waves or eddies. However, their hypnotic visuality does not arise from an expressive stance, but from the opposite: controlled rhythm based in a cool, engineer-like approach. The strict serial principle enables an endlessly rich production of pictures. And this is also the key to understanding why Adler's two- and three-dimensional oeuvre is so relevant and inspiring today, precisely for a younger generation of artists. Repetition, modulation, the effects of minimal shifts in grids, and the conscious negation of the producer in favor of a technoid-cool overall aesthetic are also the central building blocks of the electronic culture that developed in the 1990s and that shapes many areas of Western culture to this day.
Extract from a text by Kito Nedo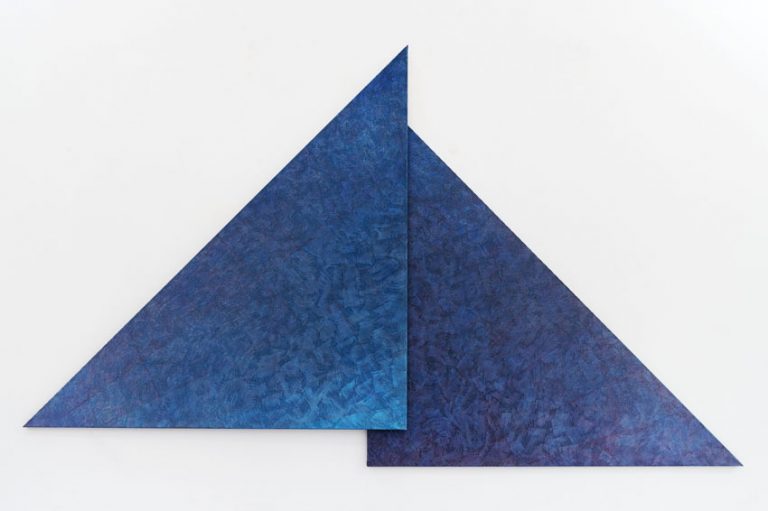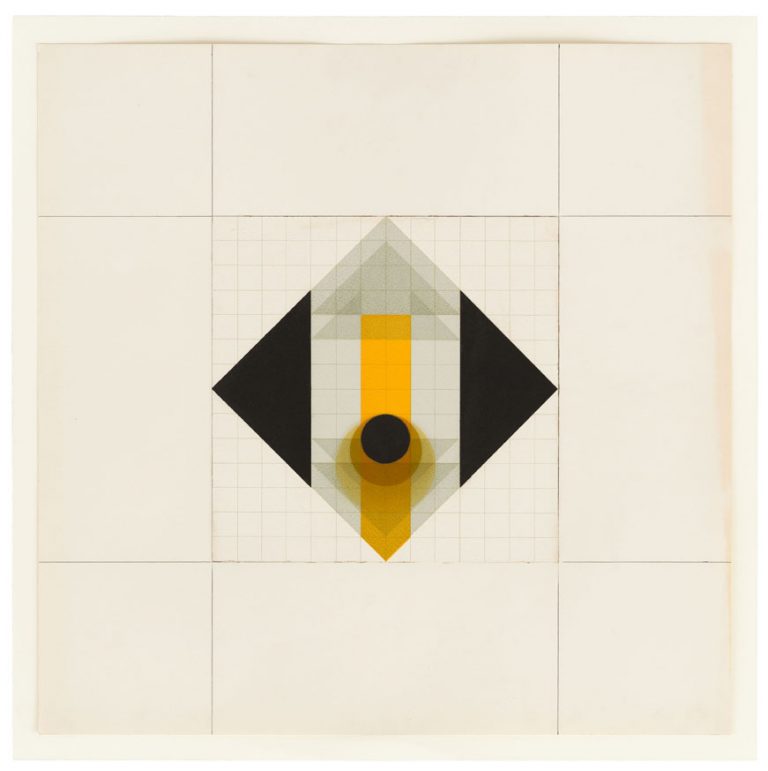 Igor Hosnedl*
Igor Hosnedl (born 1988, CZ) studied from 2007 – 2013 at the Academy of Fine Arts in Prague. He participated in numerous solo and group exhibitions in and outisde of the Czech Republic, for example at Horizont Gallery, Budapest, Galerie Jelení, Prague, Cafe under the lindens, Prague, Studio of Ladislav Šaloun, Prague and Kunstraum PS120, Berlin. Most recently, he exhibited at Downs & Ross, New York with the solo exhibition "The Opening of the Wells" and at the EIGEN + ART Lab, Berlin, with the solo exhibition "Hundred liters of diet ink" and at Hunt Kastner in Prague.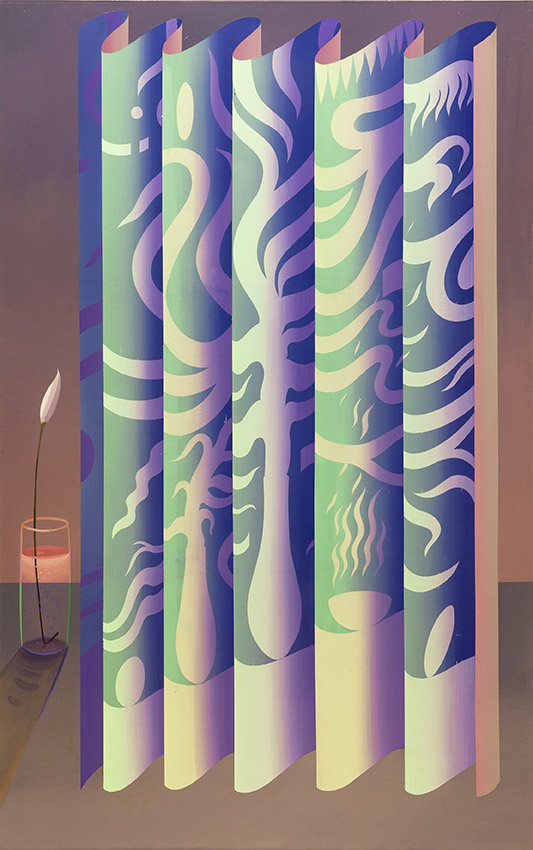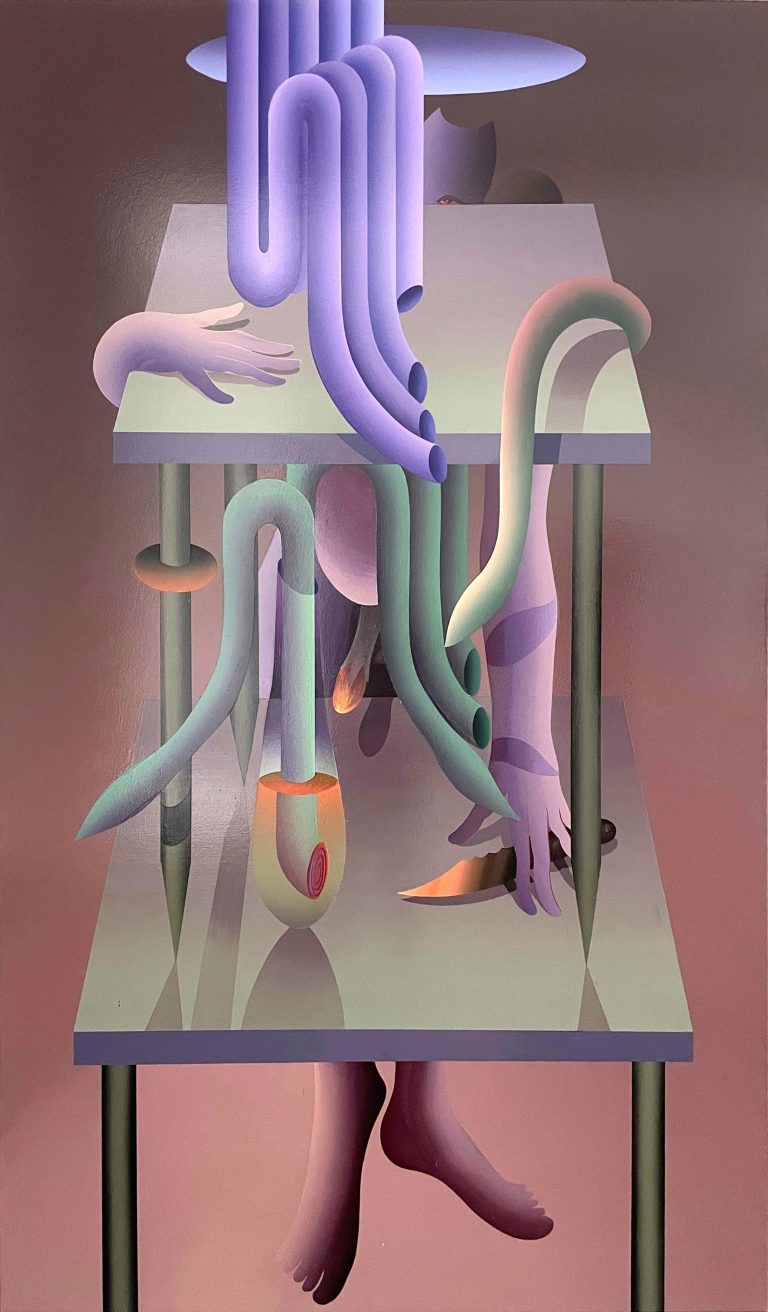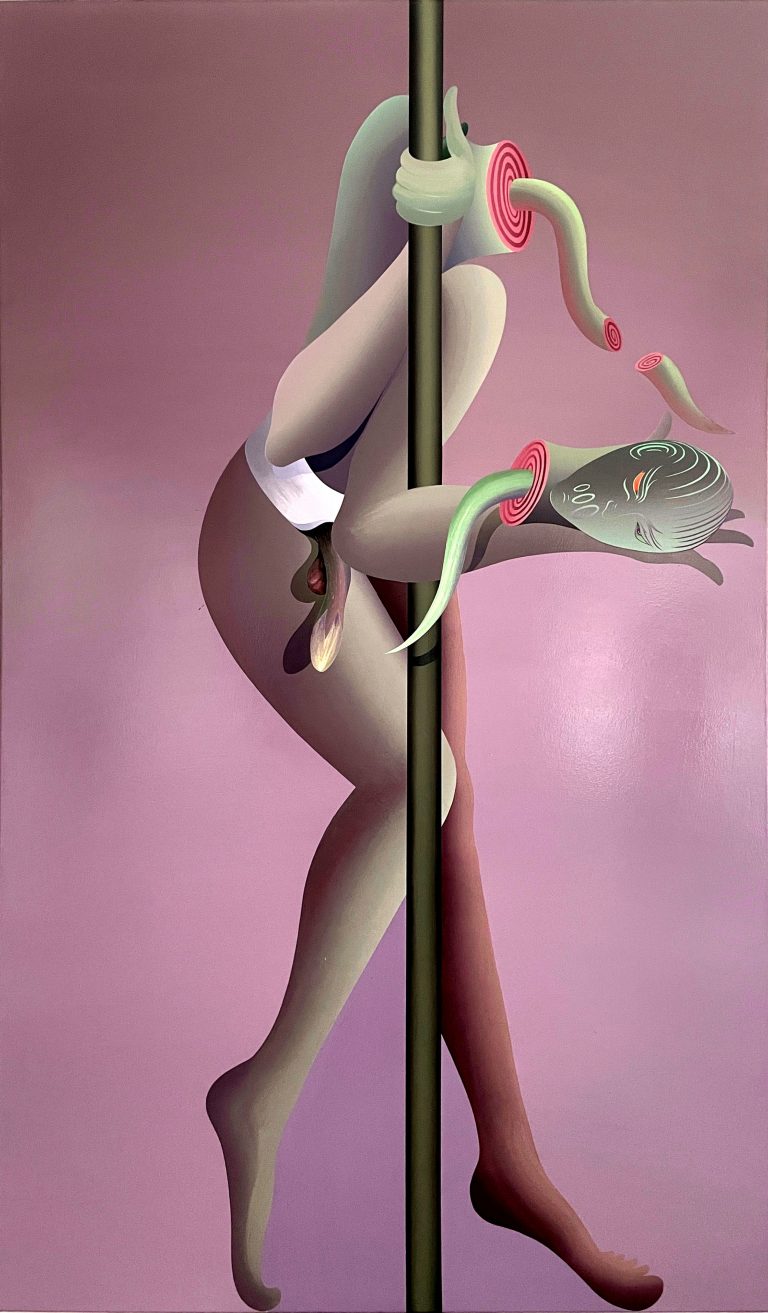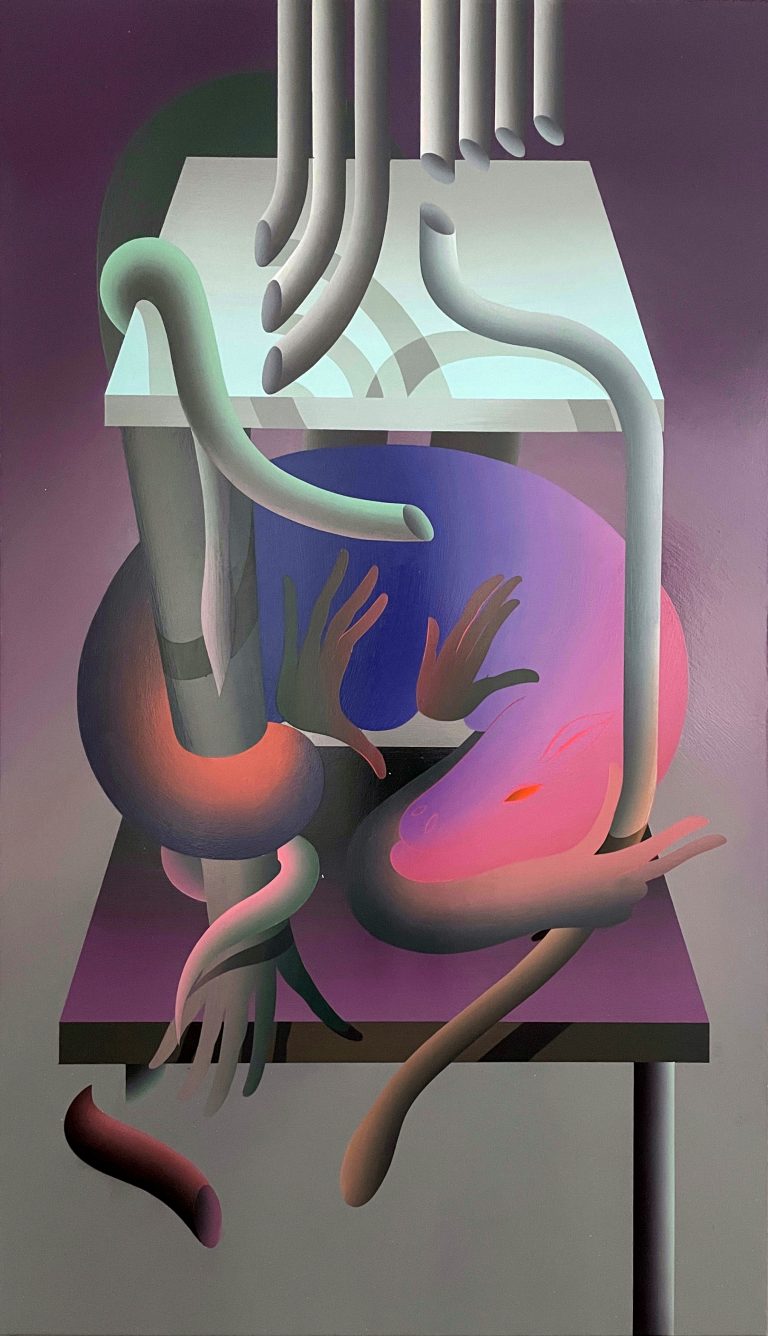 The works evoke striking images with an amazing color palette. Floral patterns, female figures with flowing hair and shiny surfaces and vases containing flowers sitting atop pastel colored side tables merge into a clinical total work of art in the space. However, closer inspection of the perfect surfaces reveal cuts and abrasions. Igor Hosnedl deals in the surreal, though his artworks are more emotionally ambiguous, veering from sensual and serene, to quietly sinister through variations of colour and line. Each invented landscape feels vaguely familiar and yet alien at the same time.