Michelle Grabner
Similitude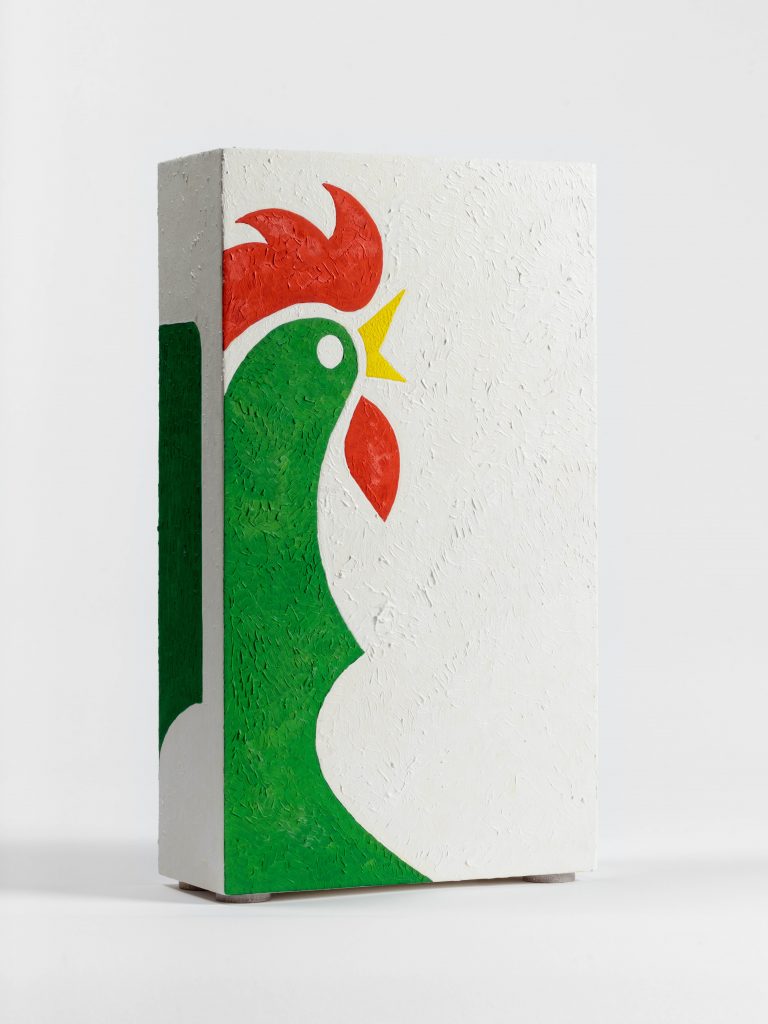 Her work feels steeped in the rhythms of ritual and dailyness, thoroughly tended to and loved, like a garden or a family. Count every strip of paper and modulated dot of paint—of which there are many thousand—and you get the impression that we are witness to a tabulation of blessings.
Alex Jovanovich, Artforum
Widely known for her rigorous, process-based abstraction, Michelle Grabner (*1962, Wisconsin, USA) continues to examine patterns and repetition. Since the early nineties, the artist pursues her interest in Similitude, the qualities of similarity, and raises awareness for the subtle differentiation between objects, images and other things. "I believe that all forms are political," says Michelle Grabner, "I have committed myself and thirty years of painting to re-articulating vernacular patterns in order to shift the unobserved into critical sight."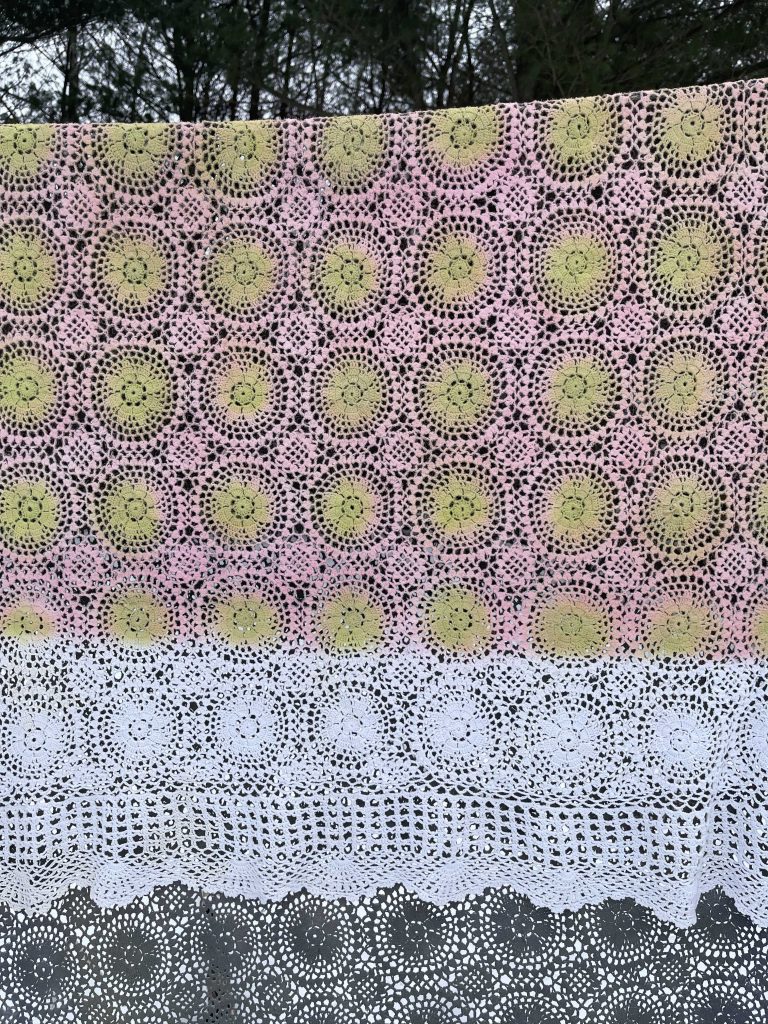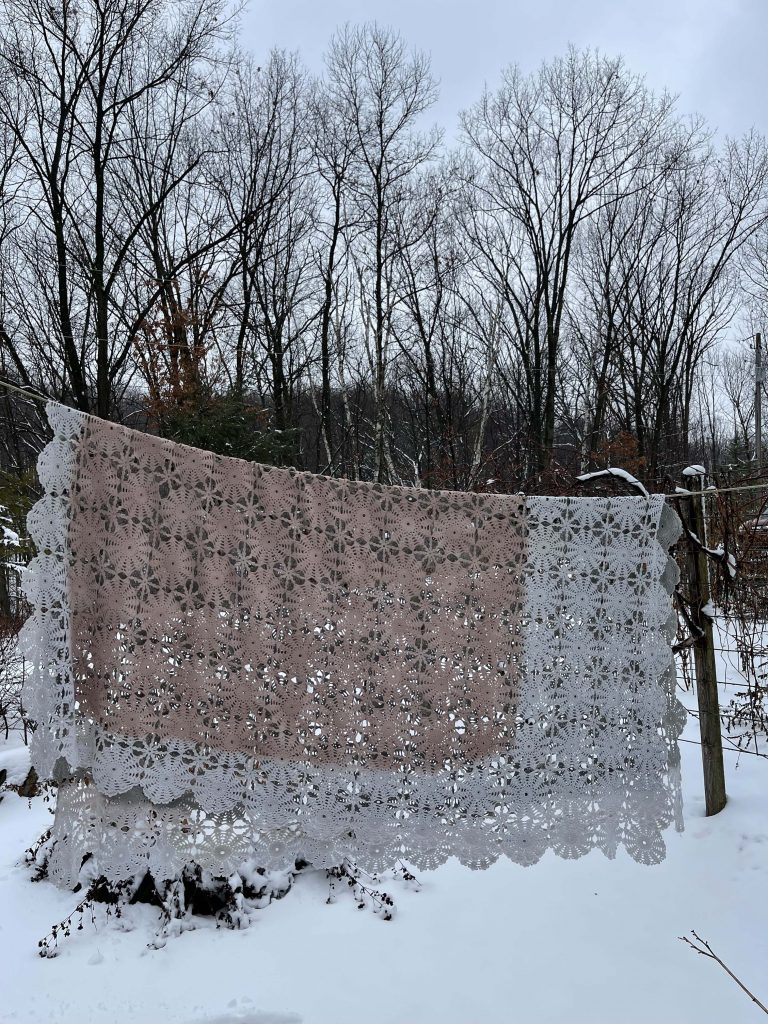 When her son Peter returned home from kindergarten one day with a two-color paper weaving, Grabner decided to make her own. After 20 years, Grabner continues to make these weavings, which not only underscore her concepts about elemental compositions and process, but also seem to satisfy another impulse—productivity.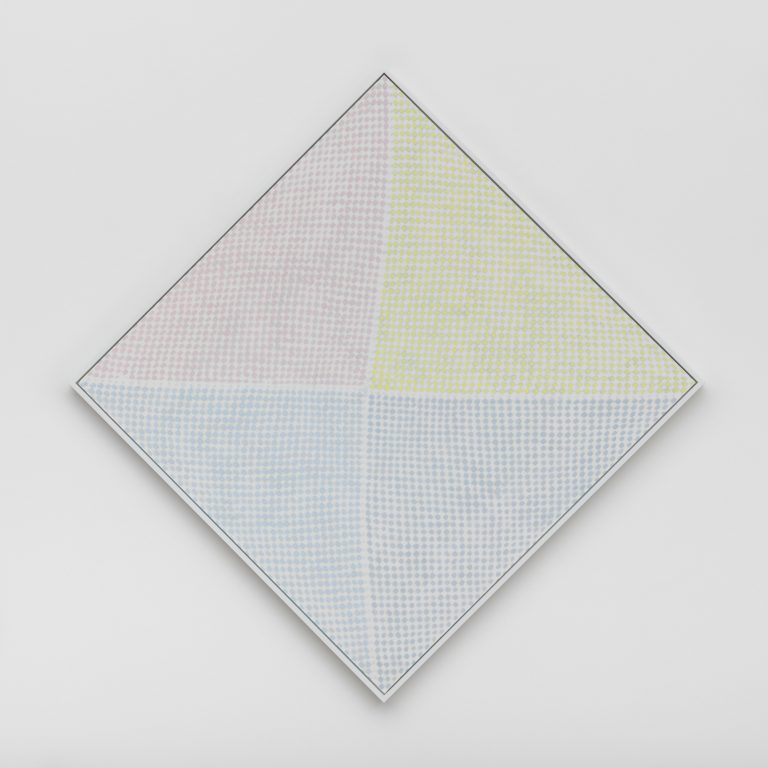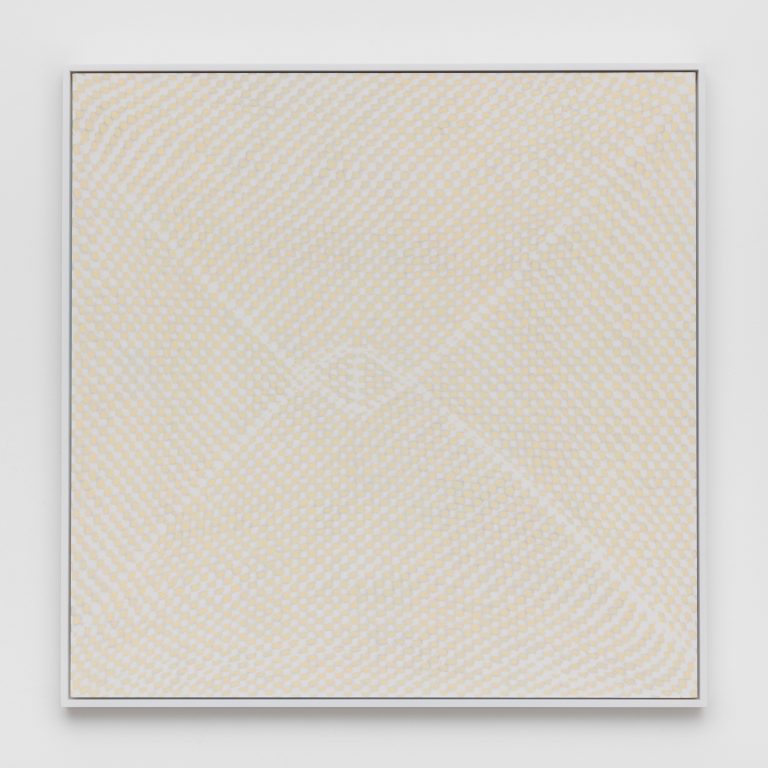 In her first exhibition at Efremidis, Michelle Grabner presents new paintings, bronze works, and a large-scale sculptural installation. She has participated in numerous international biennials and her work has been the subject of institutional surveys. She co-curated the Whitney Biennial in 2014 and in 2021, she was awarded the Guggenheim Fellowship. She is the Senior Chair of the Painting and Drawing Department and the Crown Family Professor of Art at the School of the Art Institute of Chicago. Similitude coincides with her solo exhibition at the Alice Austen Museum in Staten Island.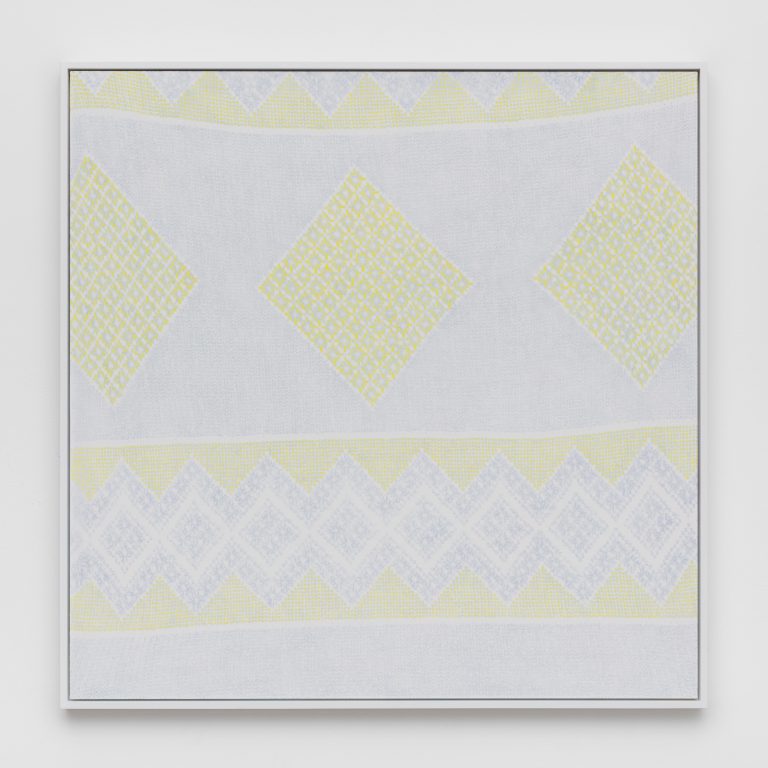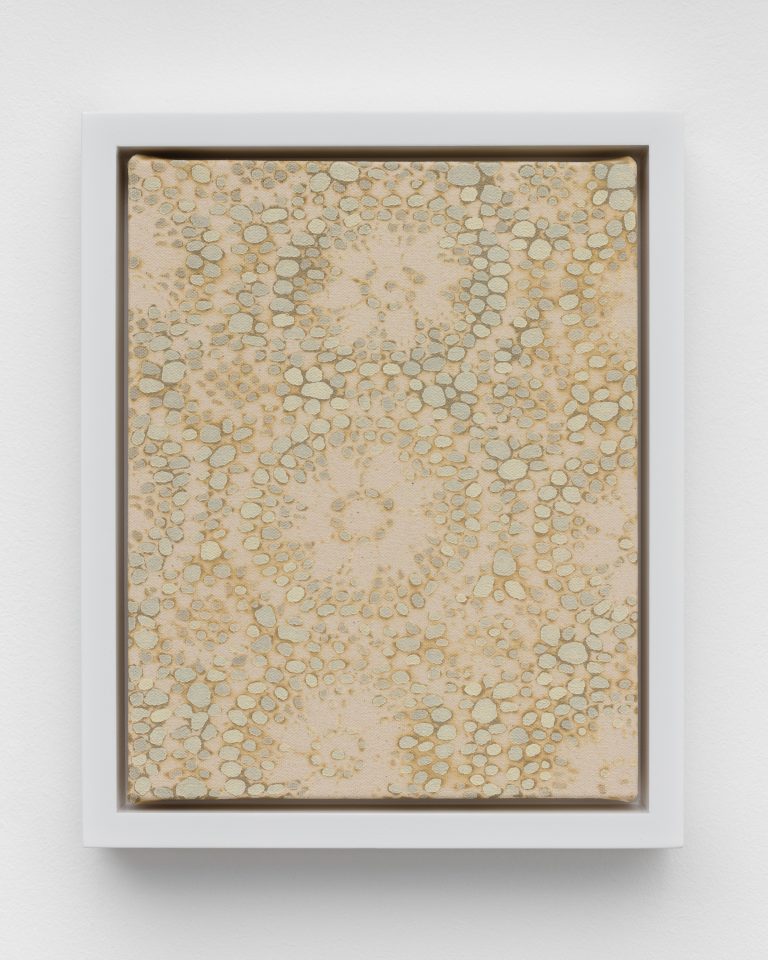 Günther Förg
Our interesting life, Metro 3
In our gallery window, the second chapter of Our interesting life, a year-long exhibition, presents Günther Förg's epic 5-panel painting Metro 3. The work was commissioned in 2001 to be displayed in the conference room of the Metro AG corporate headquarters in Düsseldorf. It is a rare example of Förg's seminal color field painting and has never before been seen in public.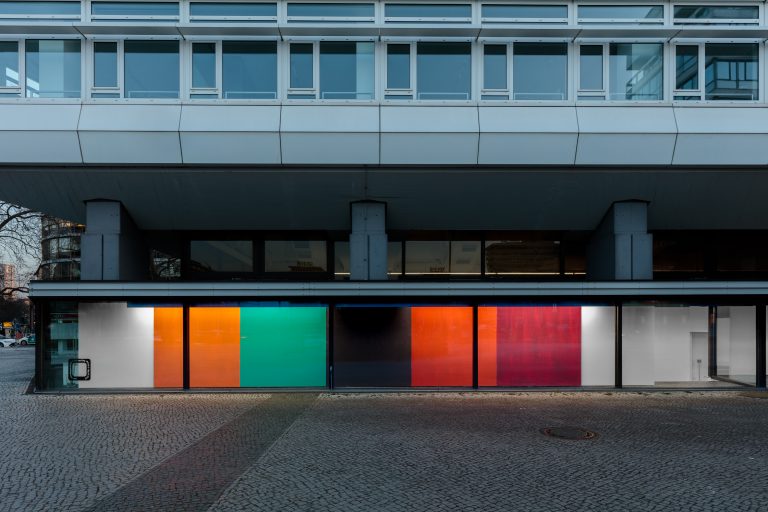 Retrospectively, the reason for the continued importance of Förg's oeuvre becomes clear: the evolution of his direct, subjective engagement with the aesthetic of the sublime – conducted without fear of stereotypical taboos – oscillates between appropriation and humage, yet Förg does so without any ironic quotations or other such cheap distancing techniques. Instead, he throws mystical ballast overboard and appropriates picture-making strategies in a way that makes them look new.
Andreas Schlaegel, Frieze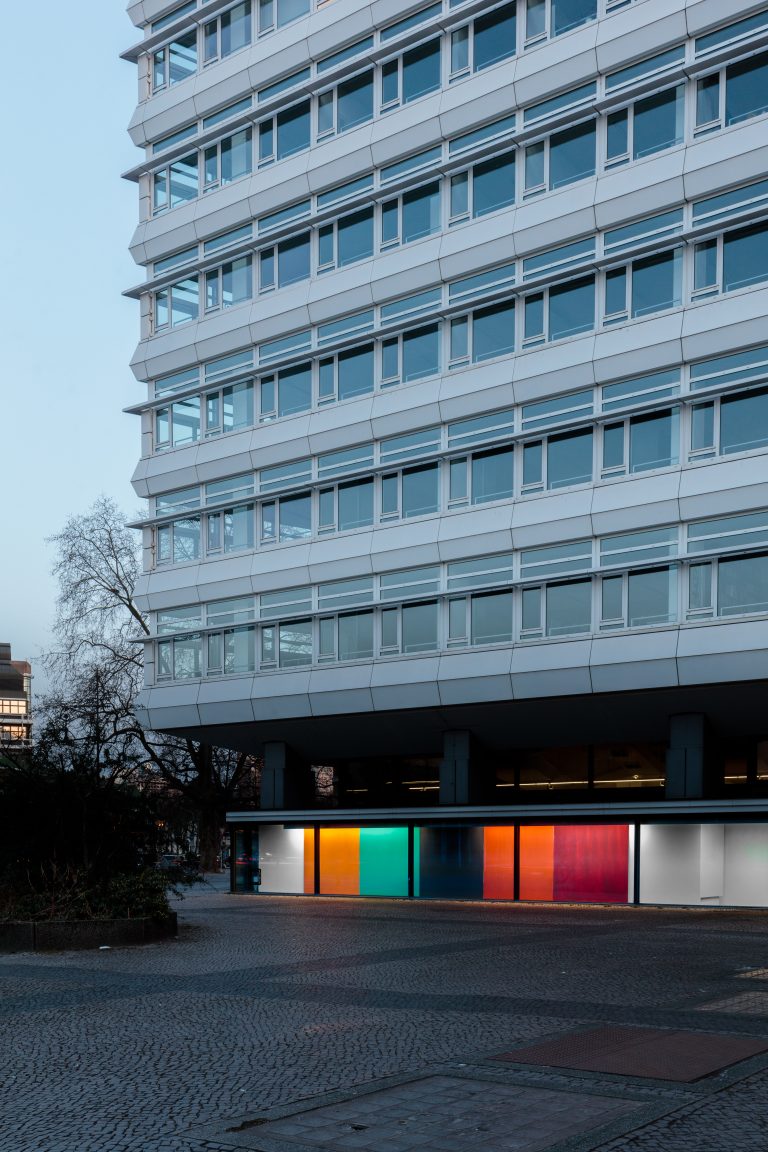 Günther Förg (*1952-2013) was born in Fussen, Germany and worked throughout Europe. His solo exhibitions include the Kunstraum München, DE; Museum der Bildenden Künste Leipzig. DE; Kunstverein München, DE; Kunstmuseum Bonn, DE; Kunstverein Hamburg, DE; Tel-Aviv Museum of Art, IL; Kunsthalle Bern; Kunstmuseum Basel; Fondation Beyeler, CH, Camden Arts Centre, UK; The Chinati Foundation; The Renaissance Society; Milwaukee Art Museum; San Francisco Museum of Modern Art; Dallas Museum of Art, US; Stedelijk Museum; Museum Boijmans-van Beuningen, NL and the Wiener Secession. He participated in Documenta IX in Kassel in 1992 and the Venice Biennale in 1993. He was the professor of painting at both the State Academy of Design Karlsruhe and the Academy of Fine Arts Munich, he received the Wolfgang Hahn Prize Cologne in 1996 and the Federal Cross of Merit on Ribbon in 2003.