*Discoveries
Kate Mosher Hall
Gallery Weekend Berlin Where do you come from, what should we know about you and your background?
Kate Mosher Hall  The long story short—I was born in Los Angeles California, then moved to Mississippi, then moved to Vancouver, Canada, then moved back to California. When I was 18 I survived a shooting accident. Shortly after, I joined an all-female punk band called Mika Miko where I played and toured the world for a few years. During this time, I fell in love with silk-screening, making show posters and t-shirts. I then went to art school and had jobs doing silk-screening. I now run my own artist print studio in Los Angeles.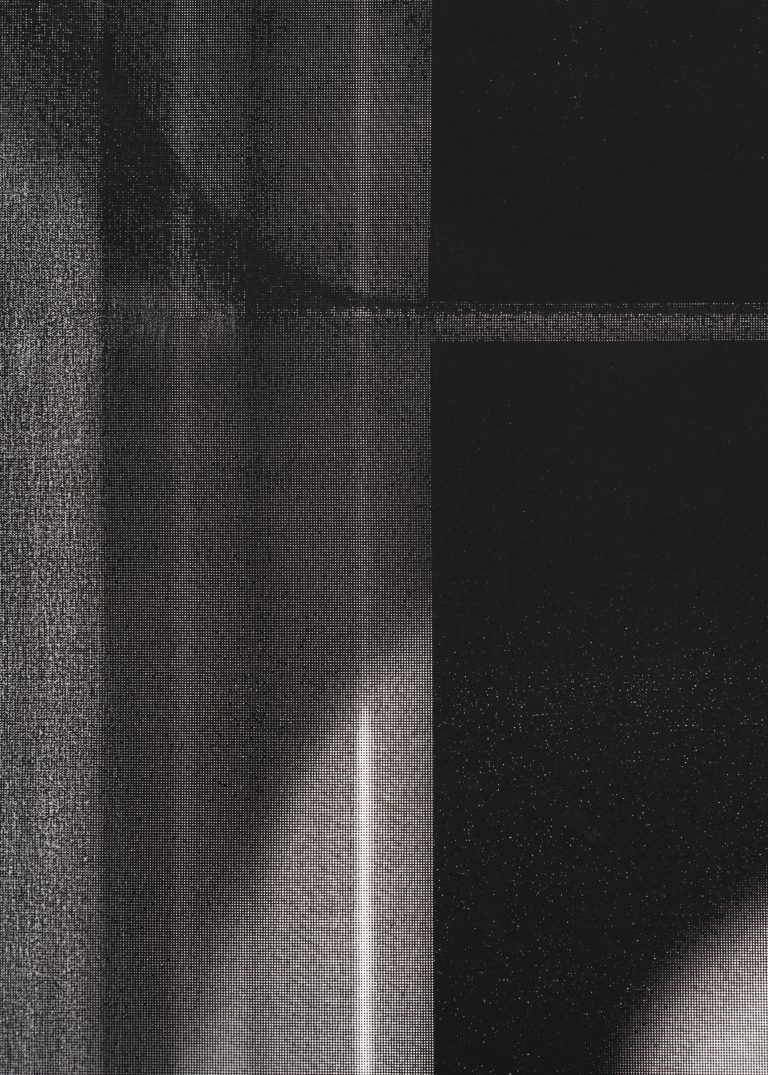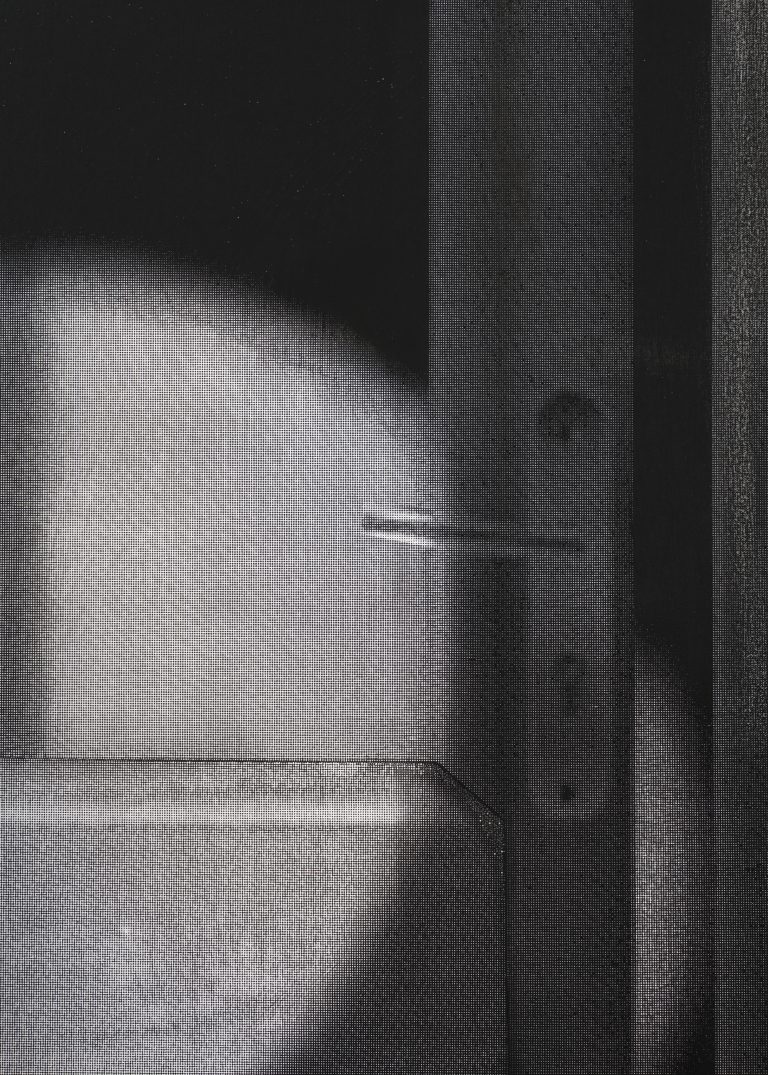 GWB  What was the inspiration for your current body of work?
KMH  I am interested in the act of looking and often creating moments of misregistration or unrecognizability. In my last show with Hannah Hoffman in Los Angeles I made work that was inspired by grief from losing my dear dog Billie. The paintings show different perspectives of public and private viewing spaces. The show included images of performances on stages with the dog as the protagonist. In creating this new body of work, I was reading about the spectrum of narrative and how a "weak" narrative is perceived by a viewer. My thought was to make a set where the protagonist has been removed and now the viewer is confronted with their own imagination and storytelling.  
GWB  Could you describe your upcoming exhibition in a few words? What can we expect to see?
KMH  All of the paintings are made by silk-screening while using an array of different techniques and experimental processes. The paintings are segments from the "set" and installed in the gallery so that the rest of the gallery space is imagined as the missing set. Absence in this installation is an active or psychological space for the viewer to engage with. Lights and shadows in the paintings also suggest other imaginative spaces within the "set". There's also a strangeness in how the paintings have an artificial aesthetic or blur yet there are moments that appear to be realistic.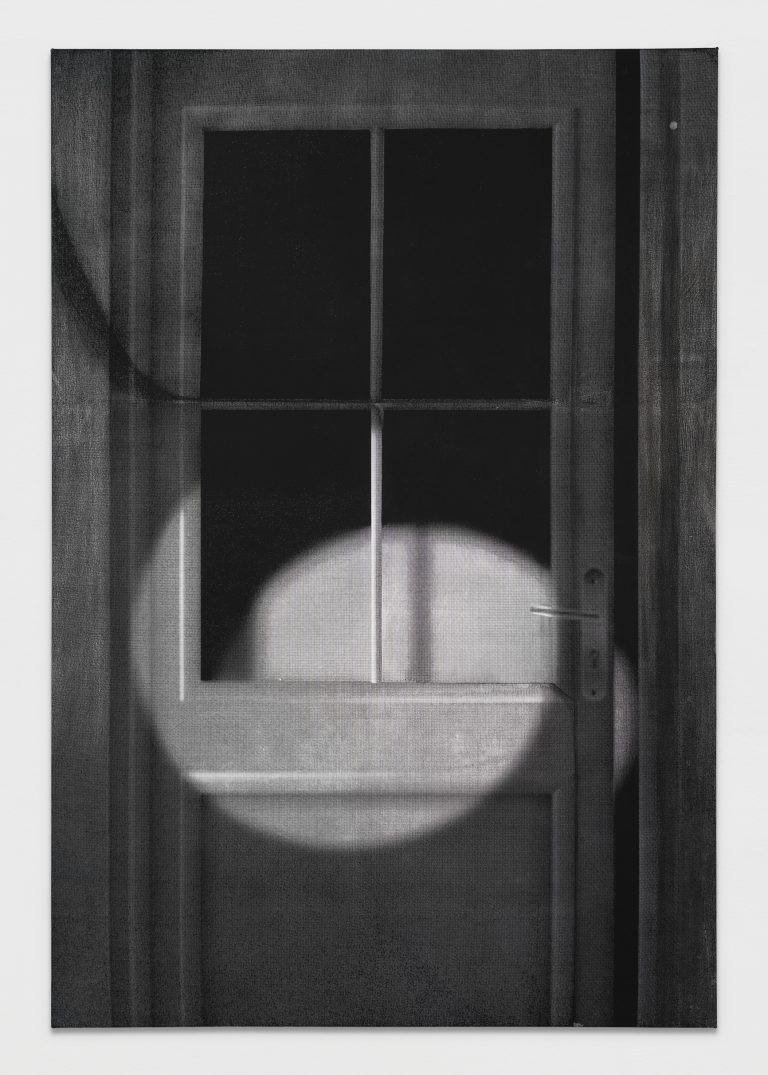 GWB  How does your show sound like? 
GWB  What is special about exhibiting in Berlin for the first time?
KMH  I am so grateful to be in Berlin. The last time I was here was in 2006 playing drums.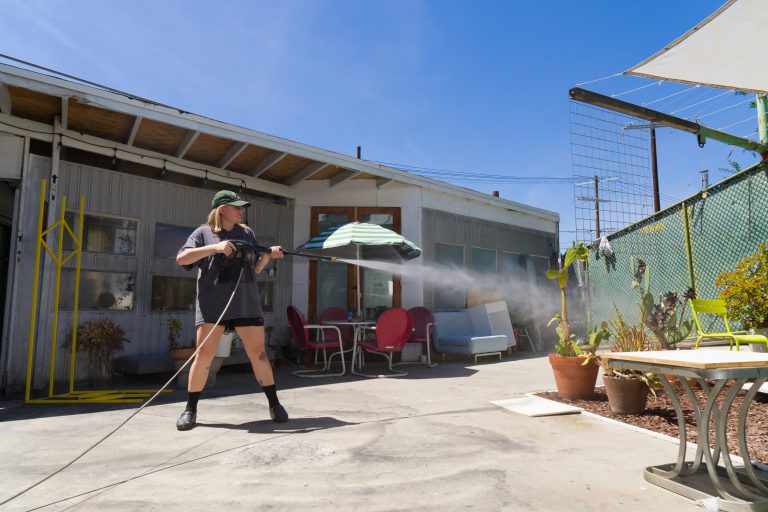 Kate Mosher Hall (born in 1986 in Los Angeles, California) received her MFA from UCLA in 2020. Since then she has been pushing the boundaries of silkscreening techniques in her painting practice. Recent solo and two-person exhibitions include 'Without a body, without Bill' at Hannah Hoffmann Gallery, Los Angeles in 2021; 'LOQK' at Artist Curated Projects, Los Angeles, and 'Wind Breaker' at Phil Gallery, Los Angeles, both in 2019, among others. Selected group exhibitions include 'K as in Knight' at Helena Anrather, New York in 2021; 'Last Call' at The Gallery at Michael's, Santa Monica, California, and 'The Sun is Also a Star' at Artist Curated Projects, Los Angeles, both in 2019.