*Discoveries
Jamie Diamond
KEWENIG is delighted to present the first exhibition of Jamie Diamond at the Warehouse in Berlin Moabit, with a series of photographs. Through performance and photography Diamond explores concepts of identity, memory and intimacy which form the core of her exhibition 365 Days: 1938/2017.
Gallery Weekend Berlin  Where do you come from, what should we know about you and your background?
Jamie Diamond  I am a NY based visual artist and professor of Photography at the University of Pennsylvania. For the past 15 years, working primarily in photography, I have been making work about the human desire for intimacy, real and imagined. I am interested in photography's role in the construction of personal myths and the fabrication of memory, as well as in the disparity it creates between image and reality. My work explores and documents the dance between what is authentic and what is projected or constructed. Some other themes that run through my work focus on photographic truth, gender expectations and identity.
GWB  What was the inspiration for your current body of work?
JD  In 2015, while visiting Berlin, I stumbled upon a discarded vernacular German family photo album. As I turned each page, I saw the life of a child unfold, I then looked at the date and it occurred to me that these were taken at the dawn of the Second World War.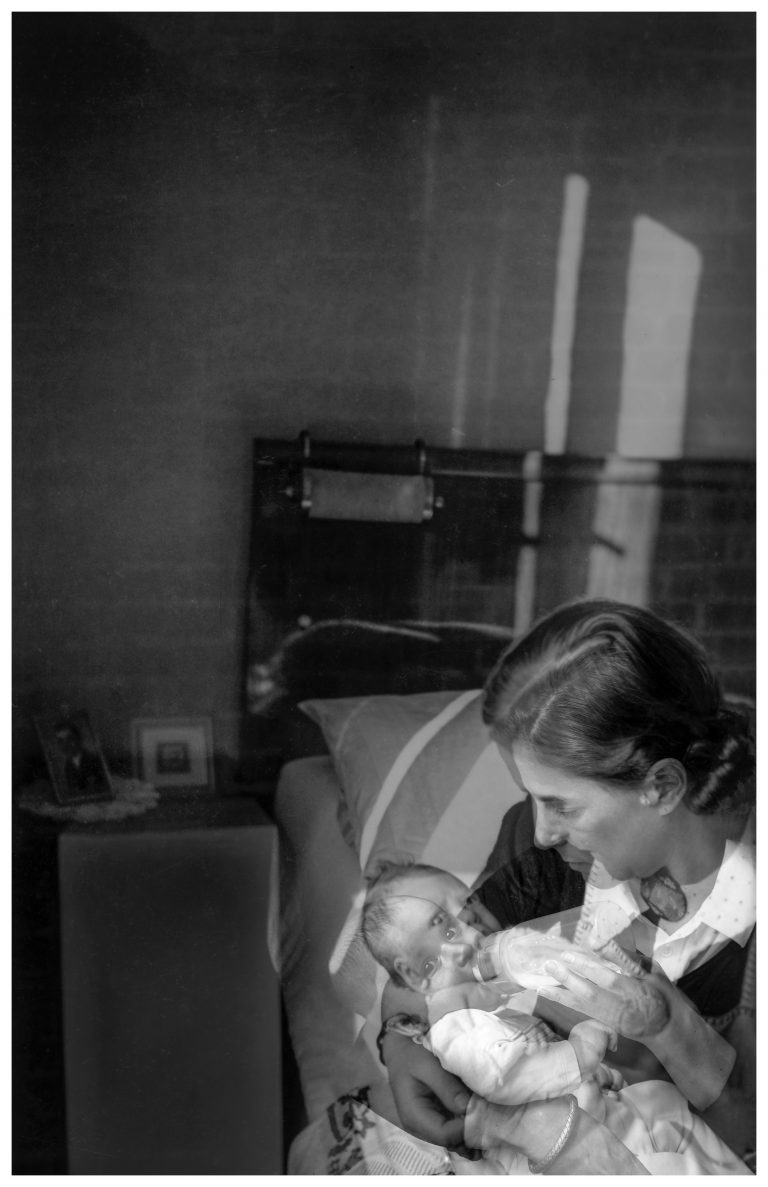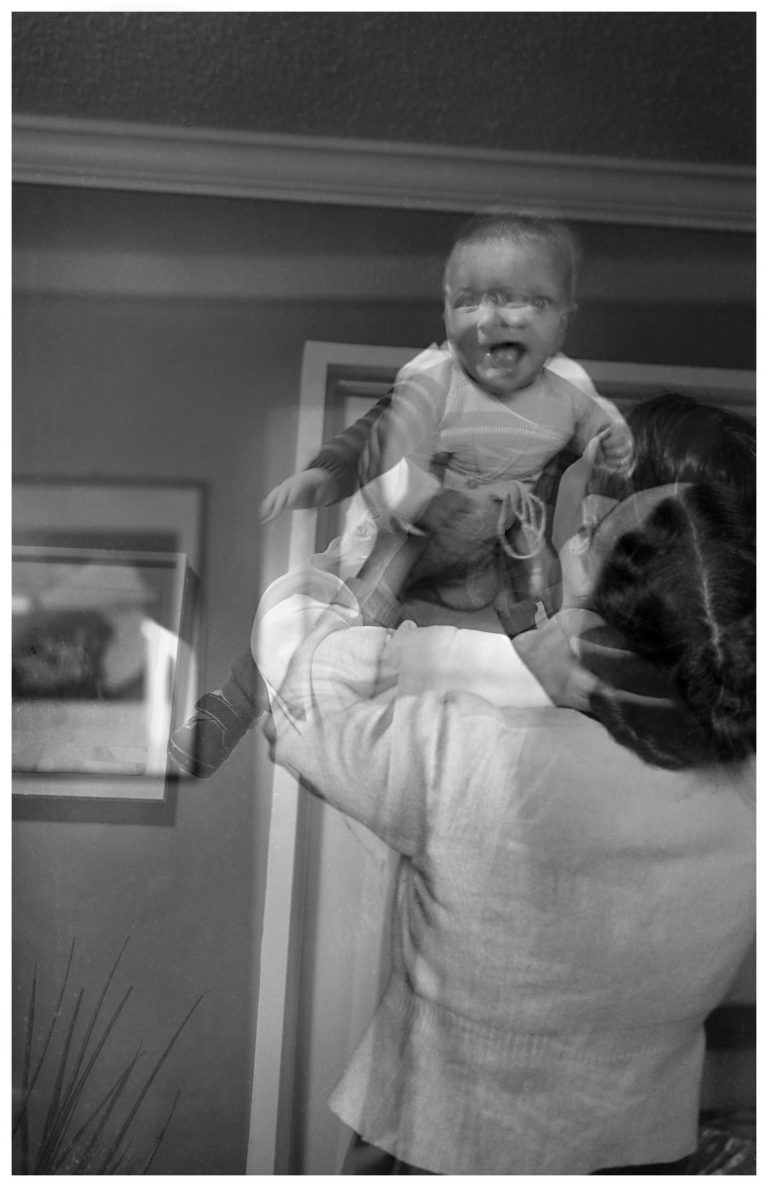 GWB  Could you describe your upcoming exhibition in a few words/images? What can we expect to see?
JD  This body of work is a collaboration between me and my son and two strangers, a mother and a child and explores the interplay between shared global history and maternal identity. I have carefully re-enacted each picture with my son since his birth, set within the same time frame outlined in the album, from 27 days old to one year.
My recreations are over-layed with the original source material from 1938, collapsing space, time and memory into one photograph. The pixels merge with the grain, in the way I merge with this stranger, our developmental milestones and fears become one.
By collapsing the historical photograph with my staged re-enactment I create a new narrative in which our shared identity at a time of uncertainty become united.
GWB  Are there any particular visual / literal references you like to point out?
JD  I am inspired by many different artists' relationship to found imagery,  from Joachim Schmid, Christian Boltanski, Hans-Peter Feldmann to Lorna Simpson and her series May June July August, '57/'09.
GWB  What is the right soundtrack for your exhibition? 
JD  Maybe Erik Satie's Gymnopedie 1
GWB  What is particular special about exhibiting in Berlin for the first time?
JD  This is the first time I am showing this body of work in its entirety which is very exciting for me. And what is even more special is that I am exhibiting the work in Berlin, the place where I discovered the album, the impetus behind this body of work.
Jamie Diamond (b. 1983) lives and works in New York. Her work has recently been the focus of exhibitions at Fondazione Prada Mode, Hong Kong, and Fondazione Prada, Milan, and presented in

group shows at Deichtorhallen, Hamburg; Canadian Centre for Architecture, Montreal; Huis Marseille, Amsterdam; Museo d'Arte Contemporanea della Sicilia, Palermo; MASS MoCA, North Adams, MA; Bronx Museum, New York, NY; Mana Contemporary Miami, FL, and Jersey City, NJ; and 601 Art Space, New York, NY, amongst others.