Peres Projects is pleased to present 
Staying with the Trouble
, Harm Gerdes' first solo exhibition at the gallery. His paintings are abstract studies of color, composition and materiality. Viewed from a distance or digitally, they appear almost like exports from the latest, super high bit video games. Upon closer view, we see both the artist's hand as well as the unpredictable spontaneity of the materials Gerdes employs. In his work, the contemporary hyper-real digital realm we all inhabit becomes real, tangible and tactile.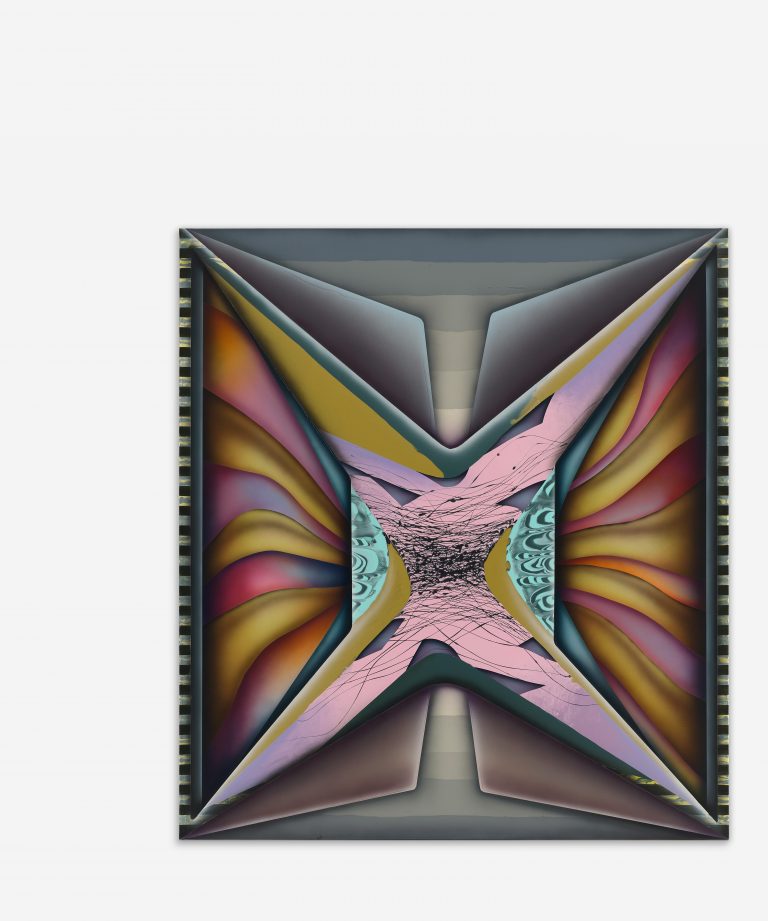 Gallery Weekend Berlin  Where do you come from, what should we know about you and your background?
Harm Gerdes  I come from Darmstadt and I'm half Cypriot, half German. Last year I graduated from the Art Academy of Düsseldorf in the midst of the pandemic turmoil. Right now I live and work in my hometown which is located near Frankfurt.
GWB  What was the inspiration for your current body of work?
HG  At the beginning of the year I was able to move into a bigger studio which allowed me the freedom to expand my practice. The paintings I am  showing in "Staying with the Trouble" are the latest developments in a body of work that I started last year. When I began painting I used to work with oil paint. Sometime in the middle of my studies I realised that I had developed health issues from the exposure to turpentine and the chemicals in the oils. This forced me to take a break from painting and rethink the way I work and my materials. After a time experimenting with print, I started to paint with acrylics and so began my journey into the world of polymers…
GWB  Could you describe your upcoming exhibition in a few words/images?
HG  For my exhibition at Peres Projects I'm showing four new paintings. Each painting represents a different idea and a feeling towards the painterly space. I think of these works as like the sediment of certain paintings I created last year and earlier this year. Looking at the exhibition through a display, you wonder whether you're looking at a rendering or a real photo. This ambivalence is key to the exhibition.
GWB  Are there any particular visual / literal references you like to point out?
HG  The title of the exhibition "Staying with the Trouble" refers to a book by Donna Haraway which I was reading while taking breaks from painting. The German version is called "Unruhig bleiben" which can be translated to staying restless. Looking at my paintings I could relate to the weirdness of her text, which feels somehow incomplete – leaving you with a lot more questions than answers. Studying at the Art Academy of Düsseldorf brought me into contact with a whole ecosystem of artists surrounding the institution, and the once vibrant history of the Rhineland also definitely has had a big impact on how I think about art. The Mediterranean half of me resonates strongly with artists who embody a certain in betweenness such as De Chirico. I'm also a big fan of Ettore Sottsass. Right now there's a catalogue of brutalist architecture and a monograph of Mernet Larsen sitting on my desk.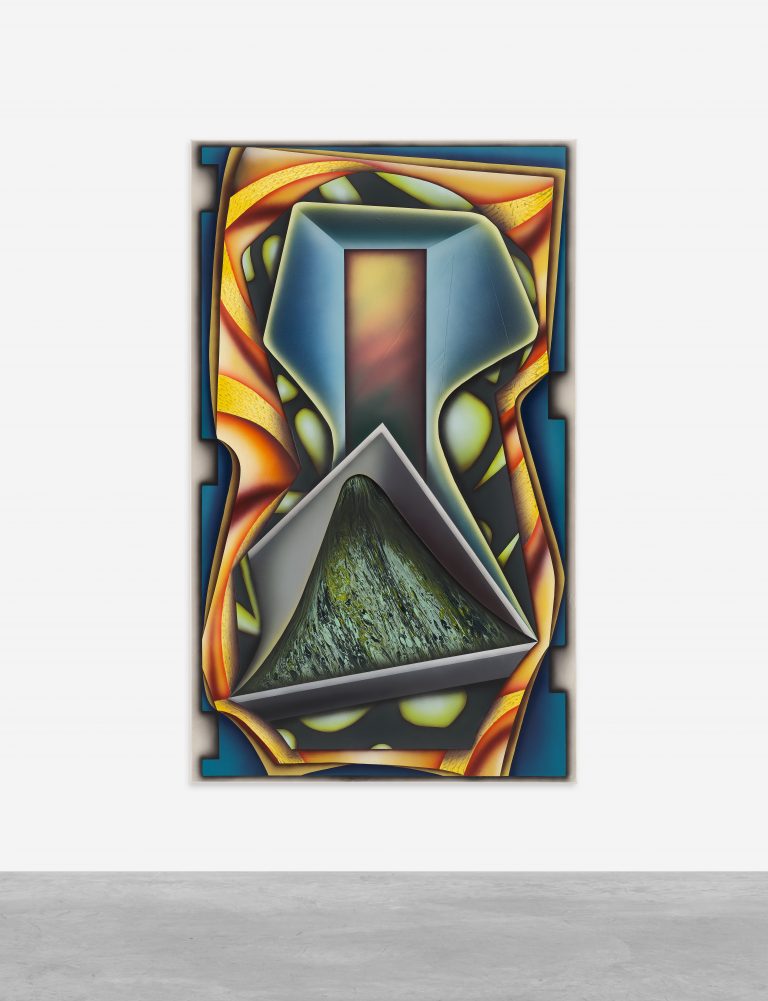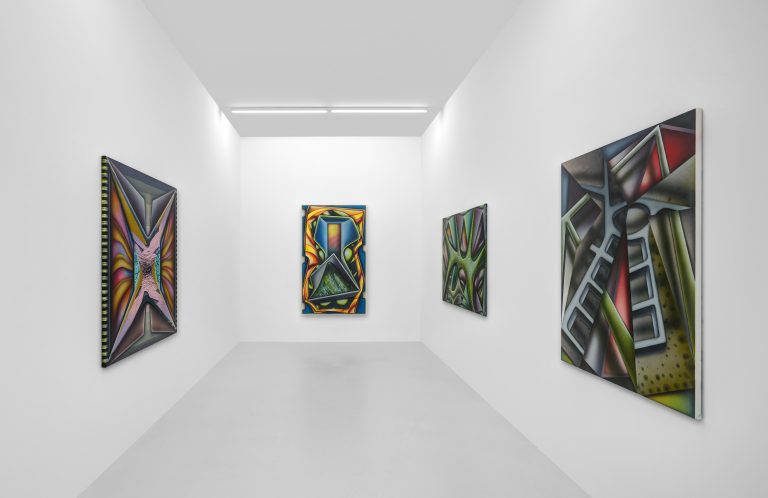 GWB  What is the right soundtrack for your exhibition?
HG  While I was in Berlin preparing the show I took a walk through Museumsinsel. While waiting to enter the museum I listened to the music a technician was playing while doing the sound check for an outdoor cinema. One song that caught my attention was "In All My Wildest Dreams" by Joe Sample. If my show were a film, I would probably invite Rosalía to form a quartet with Richard Wagner the Greek singer Haris Alexiou and Thundercat to do the soundtrack. 
GWB  How does it feel to exhibit in Berlin? Is there anything in particular that you are looking forward to?
HG  Having the possibility to show my work to an international audience is an amazing opportunity and I'm very grateful to everyone who enabled this. I'm looking forward to getting back to the studio, as there is more to come, so stay tuned!