Mathieu Mercier
Fasanenplatz
Mathieu Mercier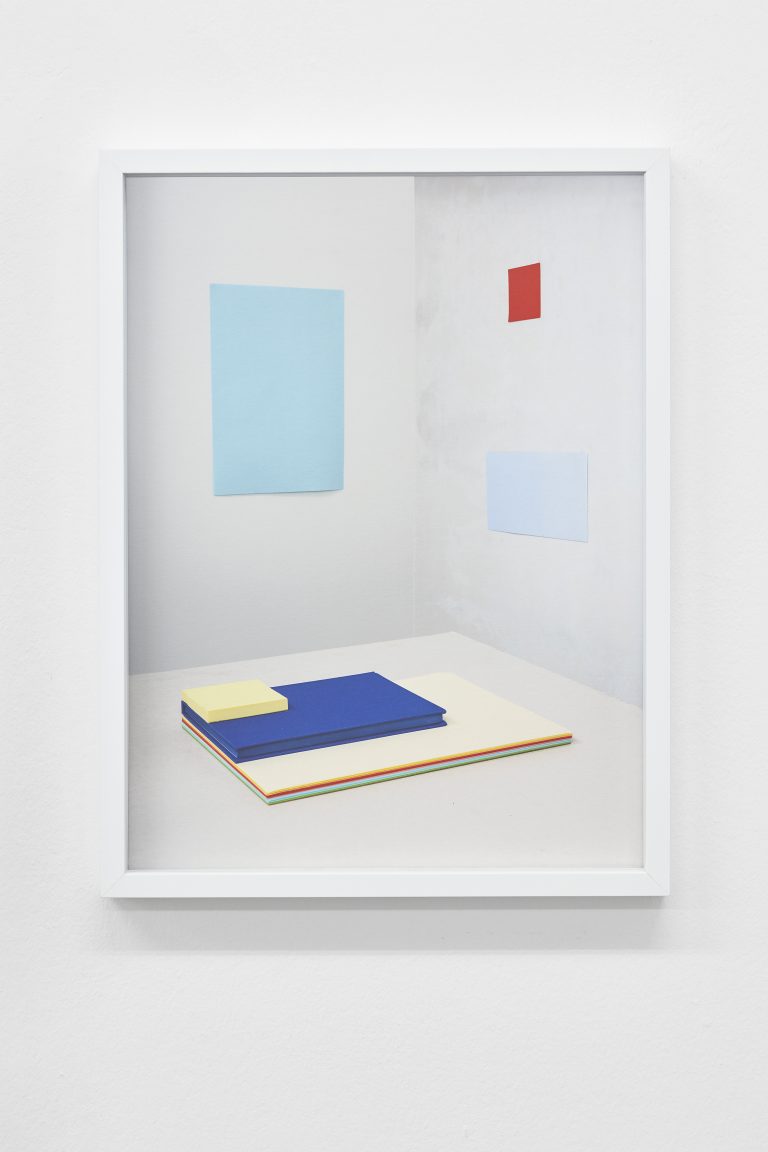 Mathieu Mercier was born in 1970 in Conflans-Sainte-Honorine, France. In 2003, he was awarded the Marcel Duchamp Prize. His work has been exhibited at venues including Le Portique – Espace d'art contemporain, Le Havre in 2018, Centre d'art contemporain d'Ivry – le Crédac, Ivry-sur-Seine in 2012, Kunsthalle Nürnberg in 2008, Musée d'Art Moderne de la Ville de Paris in 2007, and Centre Pompidou, Paris in 2003.
Since the mid-1990s he has been concerned with the functionality of art and objects and questions their symbolic value. To this end, he approaches objects on an abstract-formal level. Against this background, the objects are detached from their original context and sometimes disassembled into minimalist fragments, produced using new techniques, or positioned provocatively in the exhibition space. The resulting works are often related to formal and theoretical considerations of modern architecture, design, and artistic movements of the 20th century, such as De Stijl, Bauhaus, or Constructivism. 
Technically, Mercier is broadly based and is active in photography, graphic design, installation and sculpture. In many cases he uses already existing everyday objects, whereby the original object always remains recognizable in the artwork, for example in his belt sculptures reminiscent of Möbius loops (Untitled (belt) 2015) or the Folding Lamp (2002), a foldable lamp that formally recalls a rotary clothes dryer. Like the latter example, many of the sculptural works are equally functional art and artistic utilitarian objects. However, Mathieu Mercier is not concerned with a hierarchization between art and consumer goods, but rather with an unbiased view. This is also reflected in the fact that most of his works are unnamed, so that the public can approach them without bias.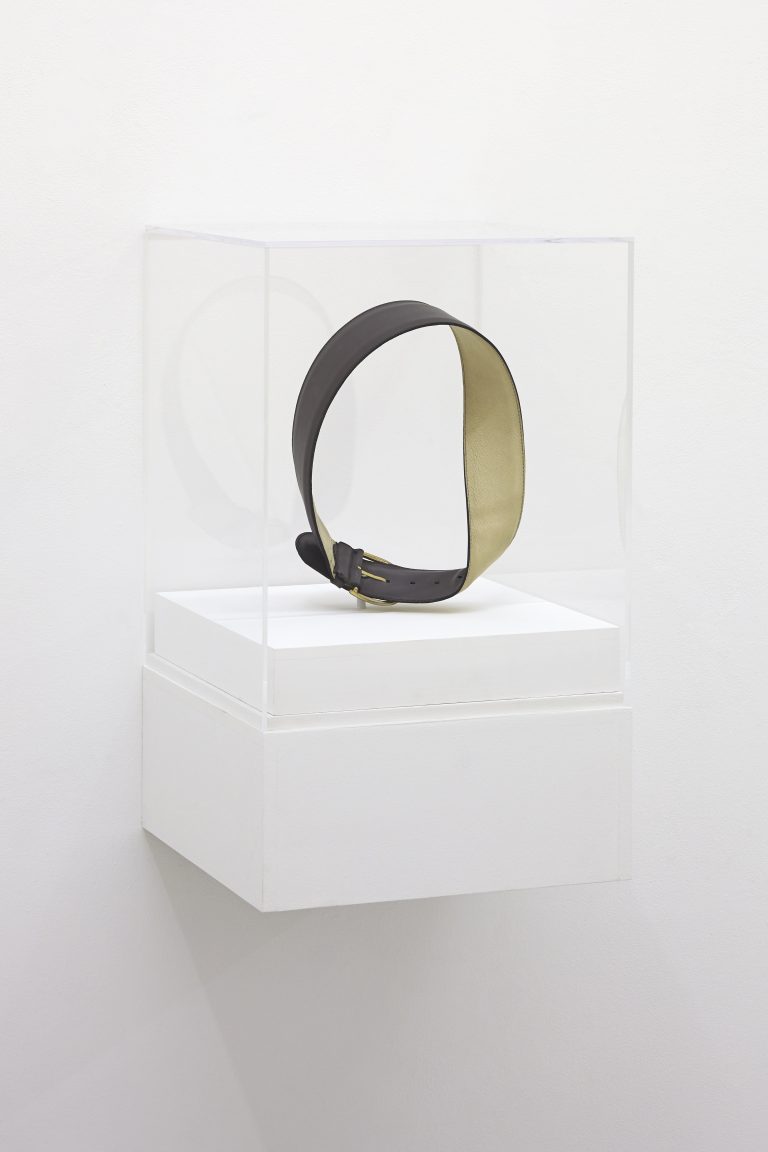 N. Dash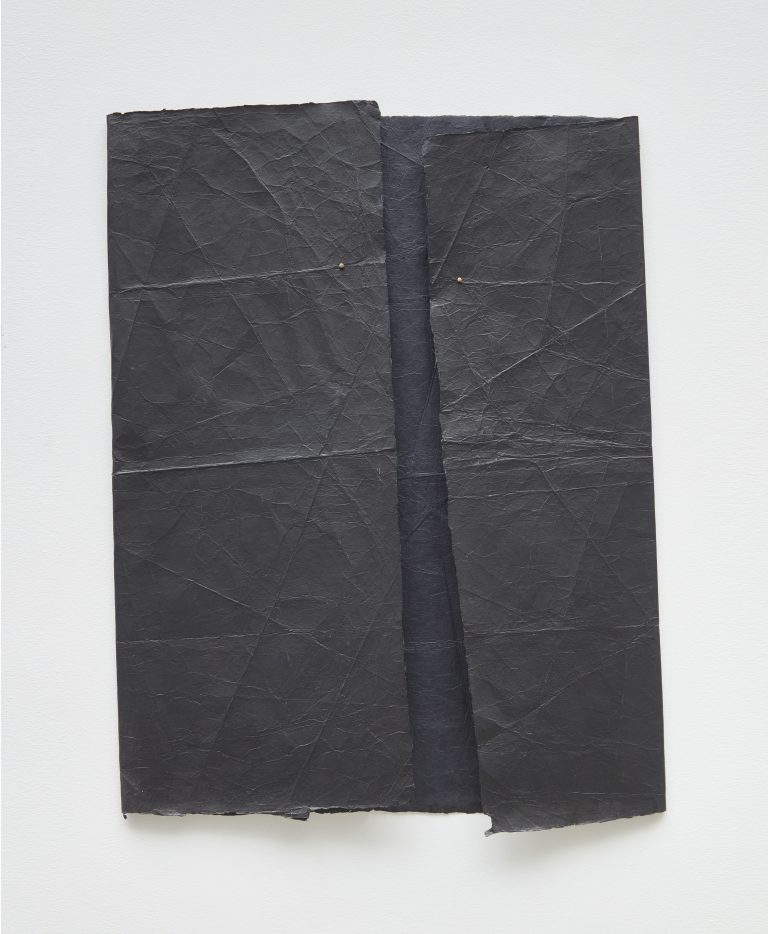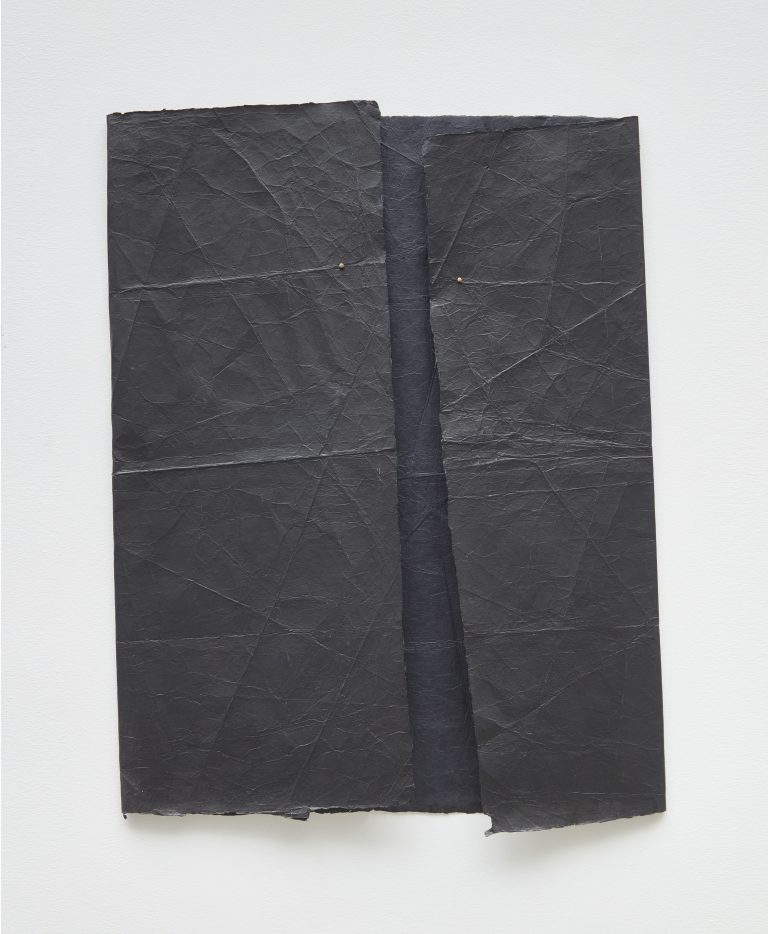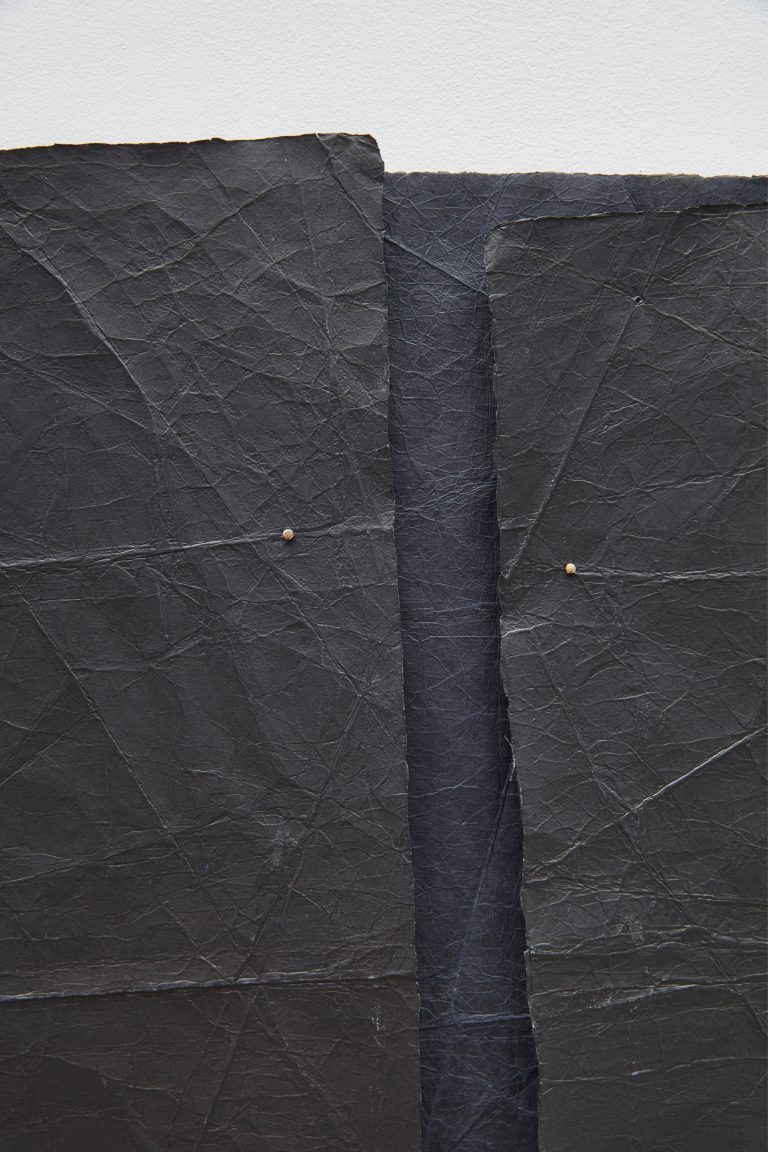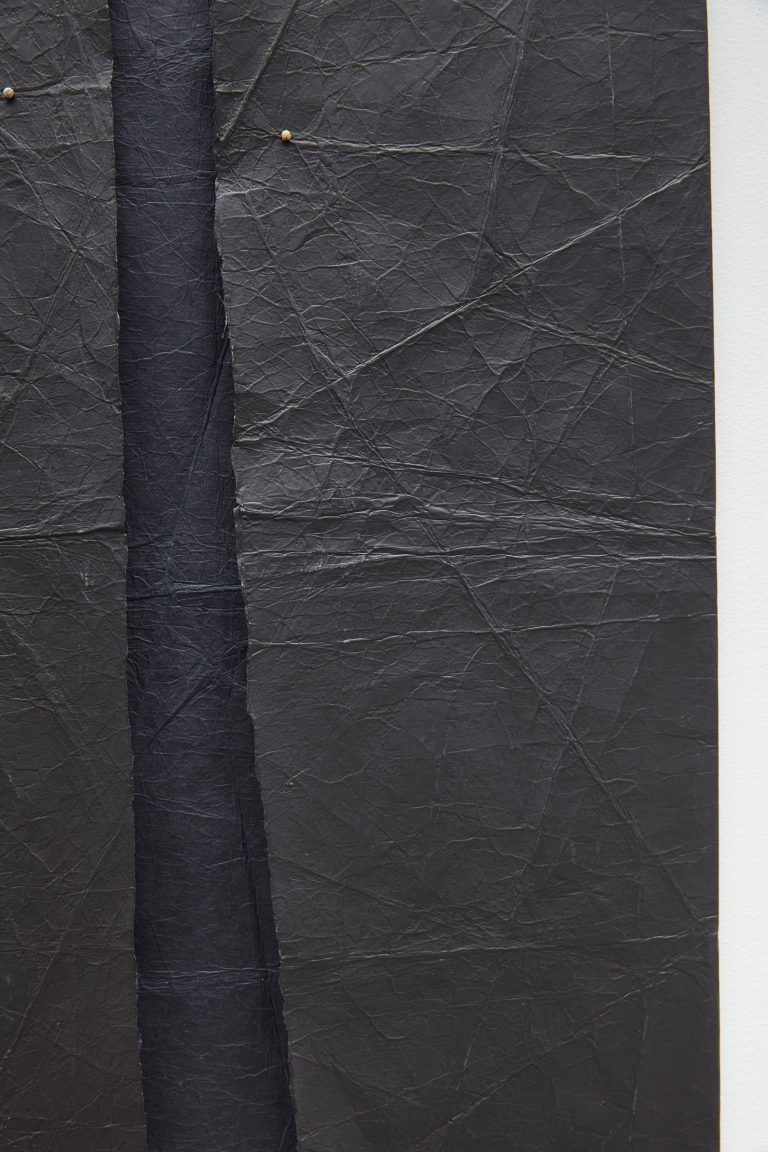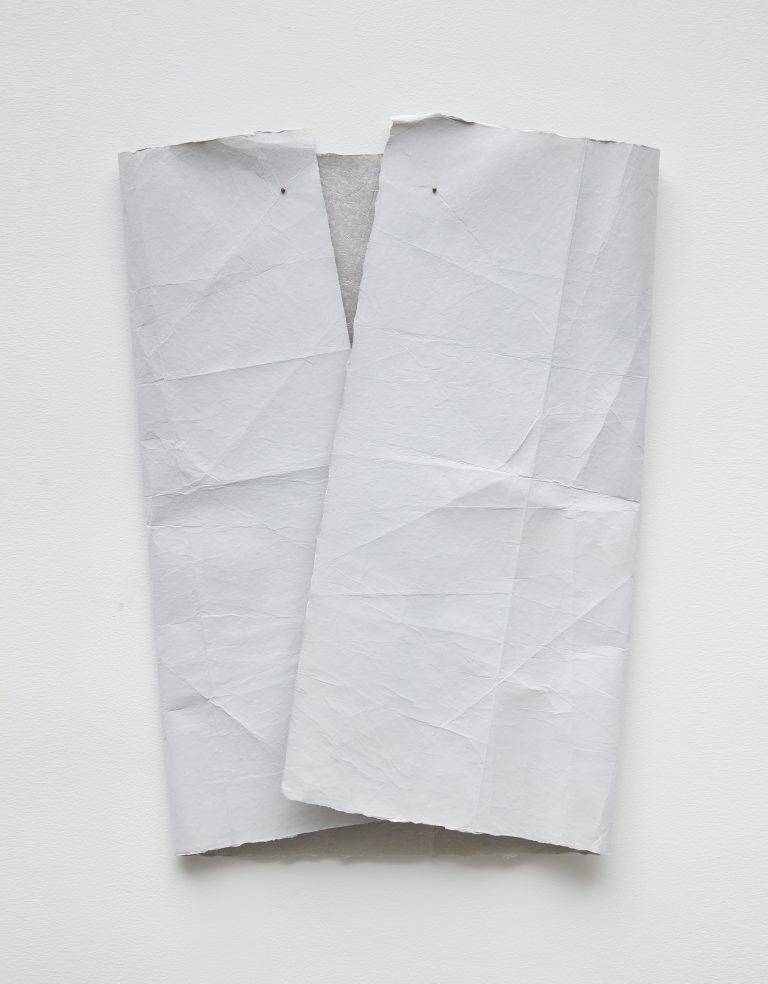 N. Dash was born in Miami, Florida in 1980. The artist lives and works in New York and New Mexico, USA. The artist's works have been shown in solo exhibitions 
2019 at Museum of Contemporary Art, Santa Barbara; The Aldrich Contemporary Art Museum, Connecticut and 2017 at Fondazione Giuliani, Rom, among others.
Dash's
 ongoing 
Commuter
, emerged from the artist's "fabric sculptures" and the related practice of engaging with the potentiality of materials. While riding on the subway, walking, and during other daily travels, Dash creates quasi-sculptural works by touching, folding, and unfolding blank pages of paper. This movement produces creases and other indices of touch on the increasingly worn sheets. After weeks of movement, a coating of ink, oil or graphite powder is applied to the surfaces, sealing the resulting patina on the paper. This final step highlights their layered, sculptural qualities and captures the otherwise ephemeral process of construction embedded within the paper. Accepting the element of chance within a highly controlled set of procedures, this work engages with the nature of how materials and time coexist and collide.