Matt Mullican
Five Walls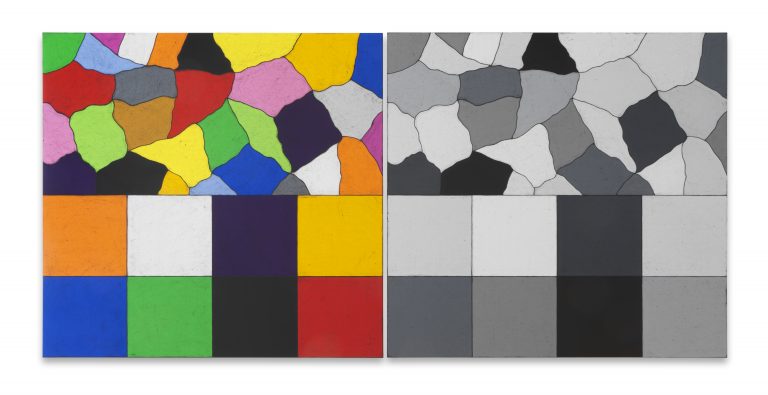 Capitain Petzel is pleased to present Matt Mullican's second exhibition at the gallery, Five Walls, in which the artist continues his investigation of how signifying processes function and the ways in which objects become charged with meaning. This decades-long exploration across various media such as painting, film, sculpture, photography as well as performance art, has led him to establish his own subjective 5-part classification system, which he calls the "Five Worlds". In this cosmology, each color corresponds to different levels of perception: green stands for material, blue for the everyday world, yellow for ideas, white and black for language and red for the subjective. For this exhibition, Mullican has deliberately chosen to emphasise the individual objects rather than the system, taking this as an opportunity to showcase works which spans fifty years of his practice, with the earliest piece dating back to 1970 and the most recent to merely a couple of days before the opening of this exhibition. The show will recapitulate the artist's multimedia-based artistic practice, featuring a wide variety of material and subjects, ranging from rubbings to tapestries, from ceramics to flags, virtual reality installations, watercolors and much more.
In this past year, the artist has continually devoted himself thoroughly to making art despite the circumstances and producing further exhibitions; he has through this developed new modes of production to further expand his cosmology. Included in the exhibition are four new sets of watercolors on wood, a medium the artist has only recently begun making use of. Entitled Things Change in Heaven, the paintings make reference to his hypnosis performance of the same name, alluding to a key element of his early practice. Both the performances and the paintings deal with the ever-present existential tropes: such as life after death, and heaven and hell. These forms re-appear on textile elsewhere in the show, as well as in his painted icons, characteristic of the ever-present underlying interconnections of his works.
The newest work in the exhibition is a pair of large-scale rubbings named All I See Are Light Patterns. In this work, the artist continues his long use of this unique "frottage" technique, in which the canvas is placed on a cardboard plate, which is then rubbed with an oil stick to transfer an image. Since the plate can be reused for further rubbings, the imagery may reappear in different figurations. The 2021 rubbing depicts the forms of the artist's usually recognisable world dissolving, and in grayscale, introducing a dystopian element into his world cosmology.
Mullican was one of the first artists to make use of computer animation and 3D printing in his works, as early as the 1980s, and continues his explorations with VR and digital animation in this exhibition to further expand the ways of representing his worlds. The VR work Untitled (Overall Chart wrapped on a Sphere from the Inside Out) from 2020 transposes the viewer into a sphere which signifies his world and all its elements, creating a new perspective from which to experience it. Another new work, 3D Overall Chart, similarly allows the viewer to subjectively experience a 3D printed object, also exhibited here, providing multiple vantage points of the structure.
Each work in the dense maze of Mullican's Five Walls is autonomous and free-standing, within his ever-connected cosmology, revealing insights into the nature of reality and the universal order's perceived truths, while providing valuable alternative models for explaining the world and our existence.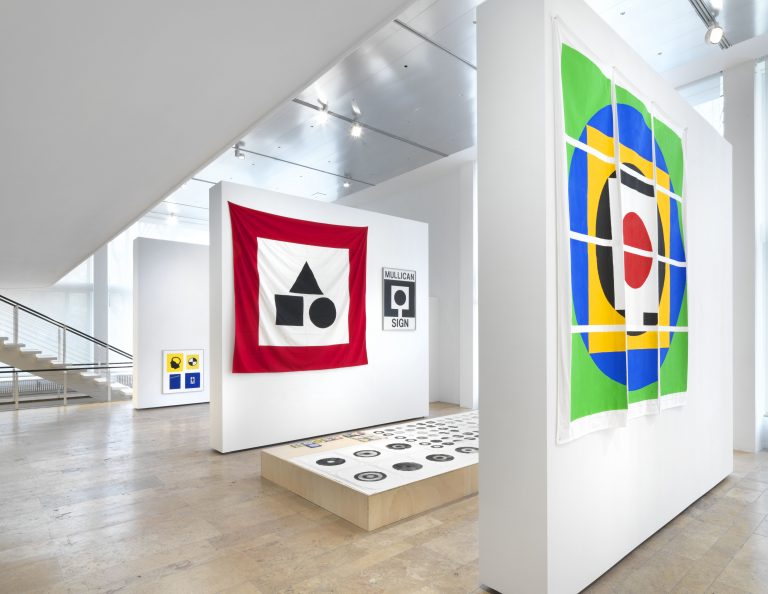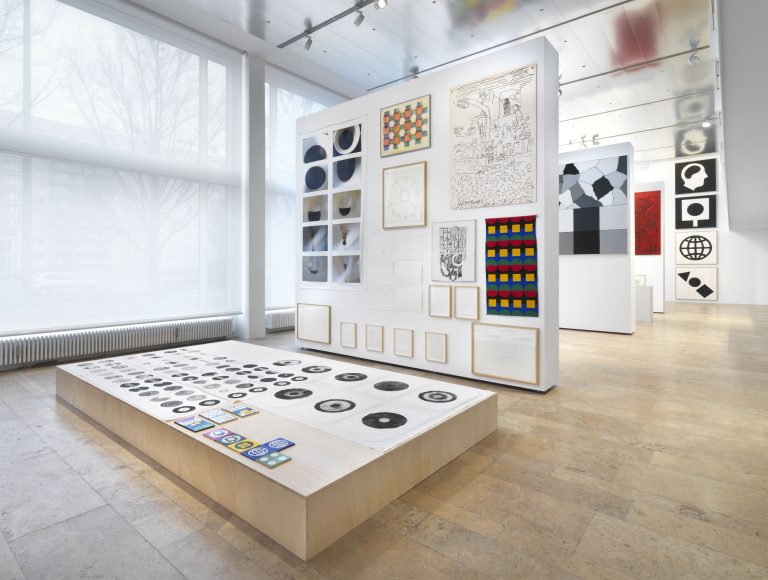 Mullican is considered a member of the "Pictures Generation" and rose to fame in the early 1980s alongside his contemporaries Cindy Sherman, David Salle and Robert Longo, to name a few. The artist has been the subject of many solo shows and retrospectives, namely at the MAC's – Musée des Arts Contemporains, Grand-Hornu, Belgium (2020); Thomas Schütte Stiftung, Neuss/Holzheim, Germany (2019); de Young Museum, San Francisco (2019); Pirelli HangarBicocca, Milan (2018); Kunstmuseum Winterthur (2016); Camden Arts Centre, London (2016); Museo Tamayo, Mexico City (2013); Haus der Kunst, Munich (2011); Museum Ludwig, Cologne (2005); Neue Nationalgalerie, Berlin (1997) and many more. His work is found in numerous international public and private collections, notably the MoMA, New York, Tate Modern, London, Stedelijk Museum, Amsterdam, Haus der Kunst, Munich, and the Centre Pompidou, Paris.
This exhibition is supported by Stiftung Kunstfonds / NEUSTART KULTUR.
Christopher Williams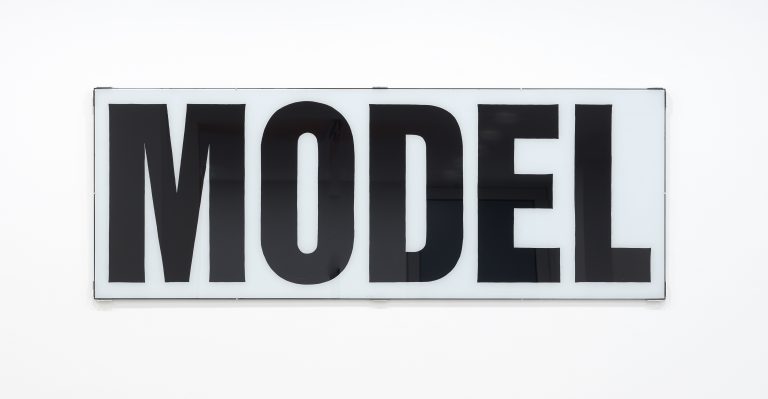 Christopher Williams' (b. 1956 in Los Angeles, CA) exhibition in the lower exhibition space of the gallery brings together several threads of work that the artist has developed over the years, reflecting his preoccupation with the static, material, and physical, as an antithesis to the information-saturated and virtual age recently accelerated by the pandemic. Williams' practice, which has continually investigated the methods of production and contexts of display of images and objects, has always extended beyond art objects to their construction and presentation, often foregrounding the "secondary materials" of exhibitions and artworks, such as publications and promotional material. This exhibition, in the absence of his photographic works, foregrounds printed matter, archival material, and film.
Continuing Williams' interest in utilizing existing works as models for new production, the exhibition adapts and reuses the presentational vocabulary of recent installations, including his 2019 exhibition at C/O Berlin, adapting elements such as hand-painted signage, Hantarex monitors, Franz West sofas, Rauhfaser wallpaper, and six vitrines designed by Leone Pancaldi, initially used by Williams for his 2007 exhibition at Galleria d'Arte Moderna Bologna. Additionally, a new film work focuses on a page torn from the catalog Volume 54: Michael Oppitz. Mythical Landscapes (Kolumba, 2018), featuring a photograph by Candida Höfer.
The six vitrines on show feature archival materials from two projects produced in Zürich over the past two decades that elaborate Williams' interest in the conditions of production. This includes an annual report he produced in 2003 for the Swiss publishing house Ringier AG, along with a video and production documents for Supplement 2003, a cooking show made by using the existing production apparatus of Ringier's television studio, whose primary product was a popular Swiss cooking show. Williams used the program's shot list as a model for his version, with one shift: the duration of twelve of the shots was extended to correspond to the actual preparation time of the food, grafting the durational logic of the cooking process onto the logic of production, stretching the show's running time from 50 to 332 minutes. Alongside the annual report, and related production documents, Williams presents spreads from the publication for his 2007 exhibition at Kunsthalle Zürich, which uses the advertising space historically used in exhibition catalogues, to highlight the economies of collaboration and sponsorship usually kept in the background of an exhibition's presentation and reception.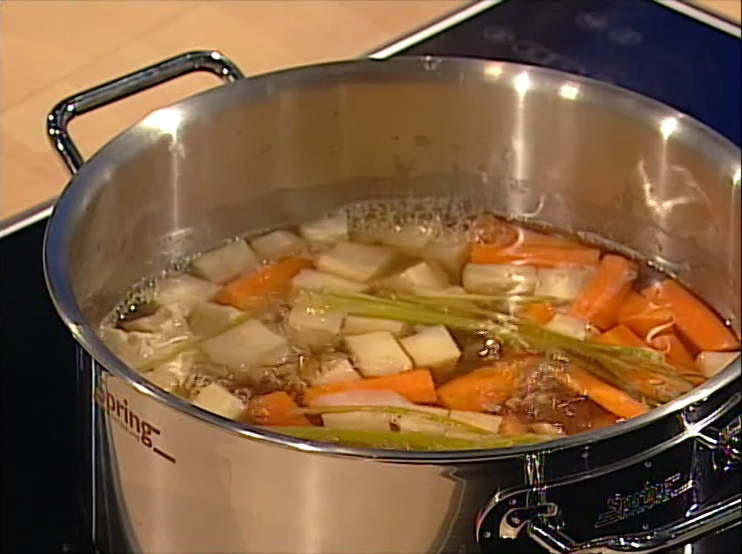 Williams has exhibited extensively worldwide, with recent solo exhibitions at C/O Berlin; Kestner Gesellschaft, Hannover; La Triennale di Milano; Whitechapel Gallery, London; Museum of Modern Art, New York; Musée d'art moderne et contemporain, Geneva; Museum Dhondt-Dhaenens, Deurle; Kunsthalle Baden-Baden; Kunsthalle Zürich; Secession, Vienna among many others. His work can be found in the collections of the Museum of Modern Art, The Metropolitan Museum of Art, Whitney Museum of American Art and Solomon R. Guggenheim Museum, all in New York; Hammer Museum, Los Angeles; Ludwig Museum, Cologne; Hamburger Bahnhof, Berlin; Hirshhorn Museum and Sculpture Garden, Washington, DC; The Art Institute of Chicago, and more. Since 2008, Williams has been a professor of photography at the Kunstakademie Düsseldorf.
This exhibition is closely interwoven in content and form with the simultaneous presentation at the haubrok foundation, which takes place across the street at Strausberger Platz, and is complemented by a film screening at Kino International.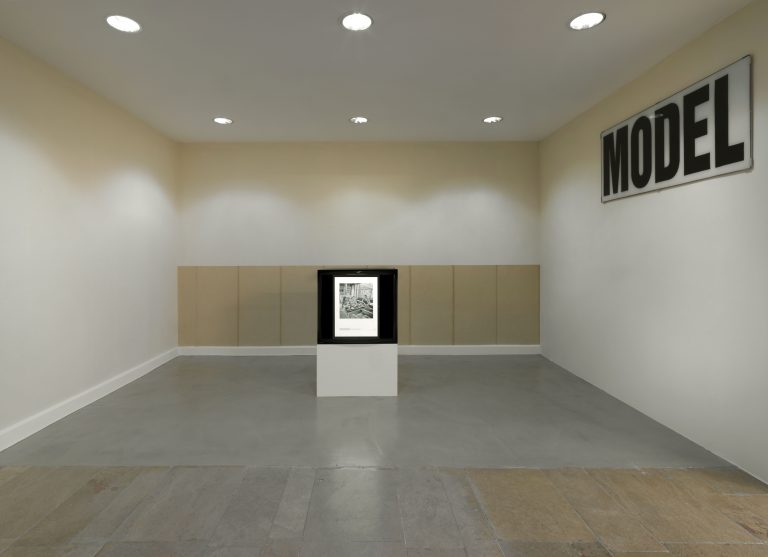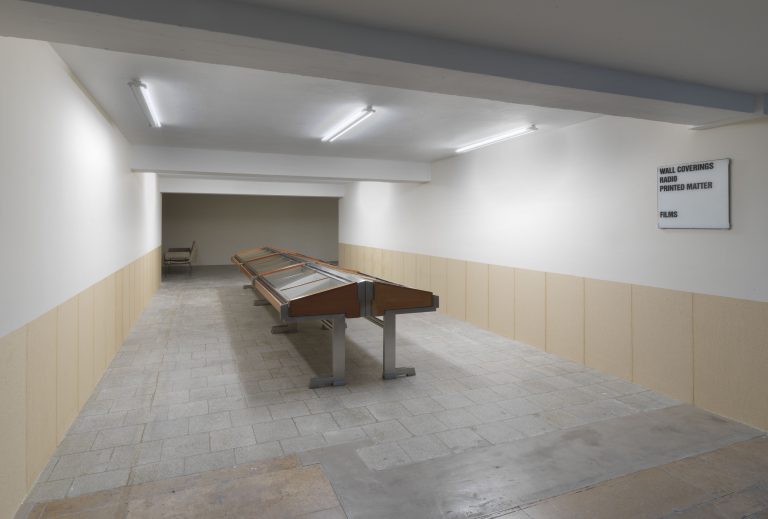 Samson Young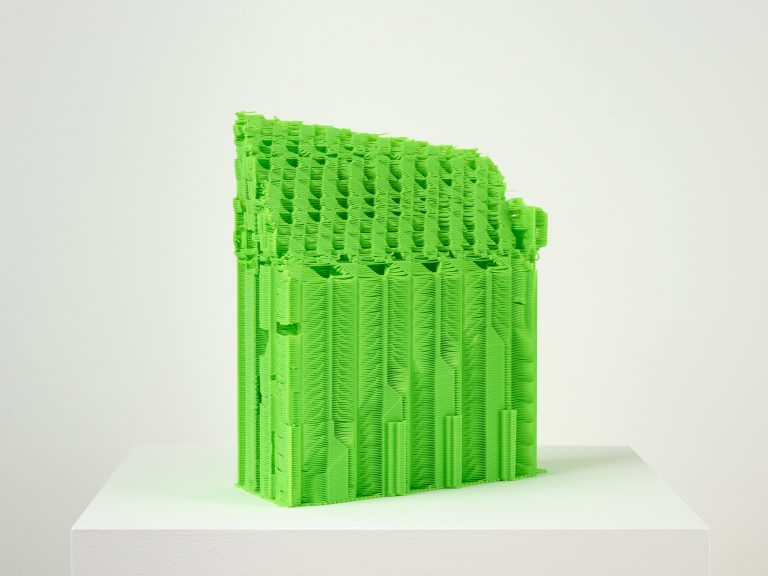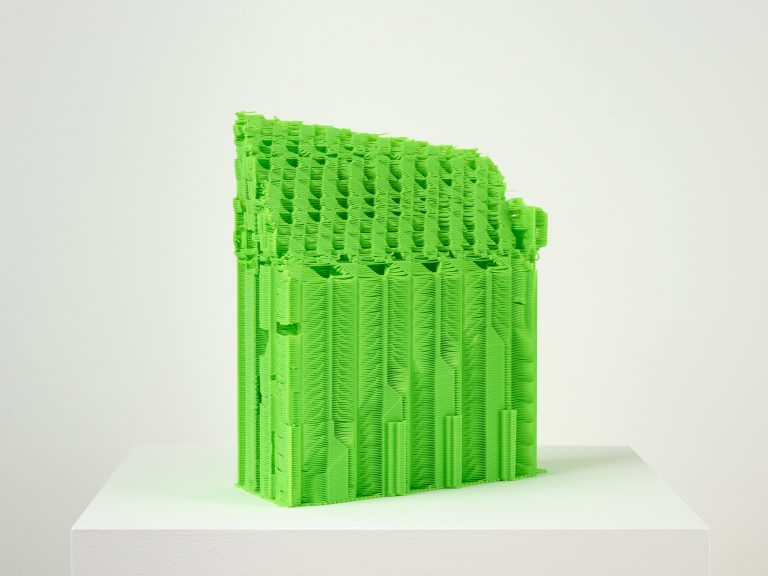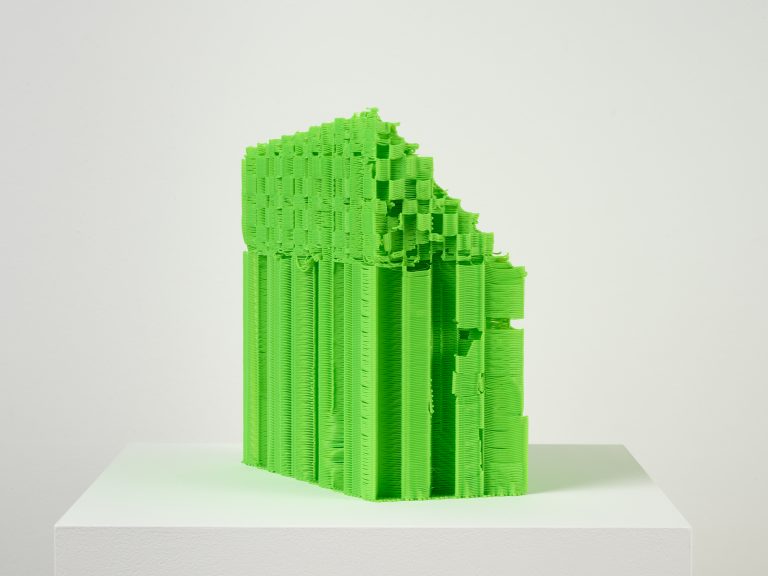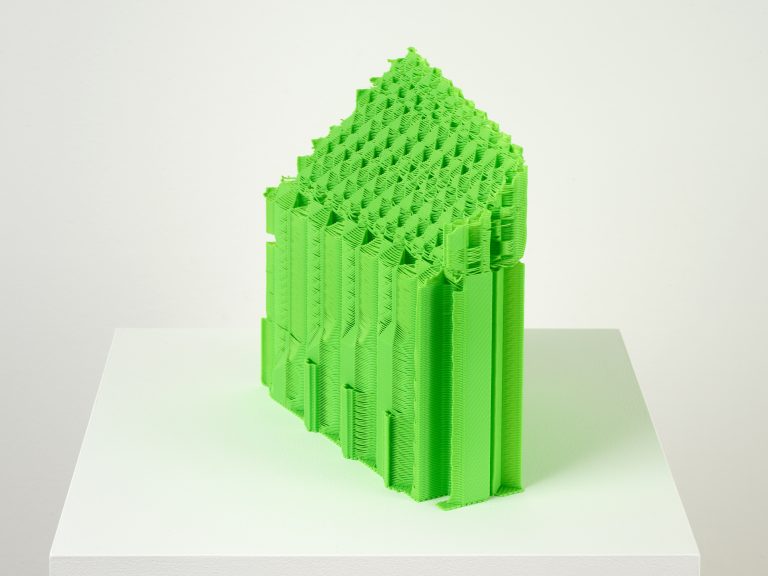 This series of strange forms are the remnants of 3D printing technology's production process. Because 3D printers build or 'print' shapes as layers, 'support structures' are required to achieve forms that extend into midair, filling empty spaces to make certain shapes possible. For this series, I modified the support structures needed for past works to look like strange landscapes and sunken architectures. These support structures follow their own logic. I have control over the form of the 3D model that the machine aims to produce, but very little control over how these support structures turn out. I often find them to be more beautiful than the form that is planned.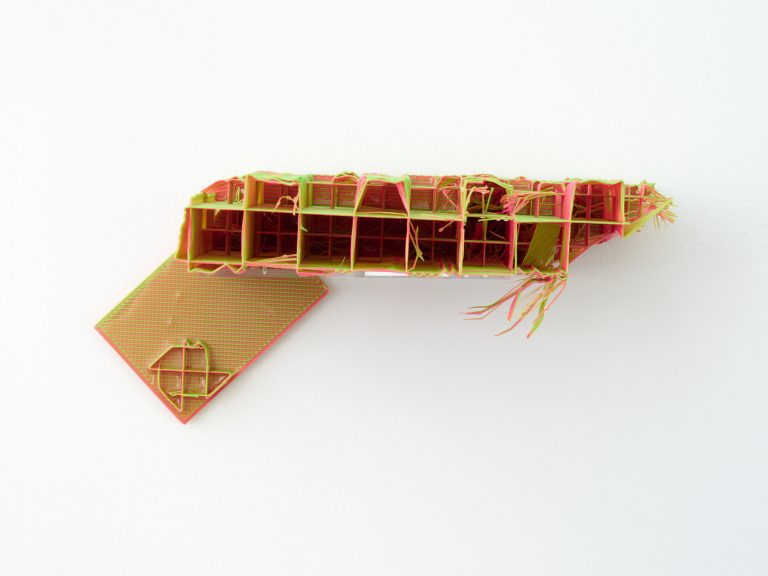 Capitain Petzel is pleased to announce a Studio Exhibition with the Hong Kong artist and composer Samson Young (b. 1979). At the heart of this presentation is a row of 3D-printed blocks called Support Structures, a series in which Young explores the remnants of 3D-printing technology's production processes. As Young explains, "for this series, I modified the support structures needed for past works, to look like landscapes or buildings. I have control over the form of the 3D model that the machine aims to produce, but very little control over how these support structures turn out."
Young similarly explores generative processes, and the interfacing of the digital and the physical in his new work DAO35, which is shown for the first time in this exhibition. This work belongs to a larger constellation of works-in-progress centered around Lao Tzu's Tao Te Ching – a classical Taoist text from the 6th century BC. In the making of this series, the artist assigned a shape to each phoneme by implementing Paul Bourke's "super-shape formula" – an algorithmic framework for describing shapes in nature. Then, a randomly selected chapter would run through a program authored by the artist, which would filter out the nouns, the nouns' phonemes, and assign to them the predetermined forms, stringing them into a shape. This final output – the agglomeration of individual phoneme forms – is further modified before it is 3D-printed. Adhering to his multimedia practice, Young has included in the sculpture electronic components which, in response to surrounding sound levels, displays a visual glitch of the text.
On view as well is Samson Young's video work Screensaver. The work was made in response to an incidence when PBS (a major US broadcasting service) had shown archival footage from previous years' firework shows in a 'live' broadcast, as poor weather conditions had affected the quality of 2016 display. The artist collected footages of the broadcast in question, and altered them into pulsing lines and colors by zooming into the image. The soundtrack of Screensaver consisted of a computer-generated ambient composition, and a recording of reactions to the visuals, performed by members of Hong Kong Voices – a Hong Kong-based chamber choir. The results are combined into a working computer-screensaver.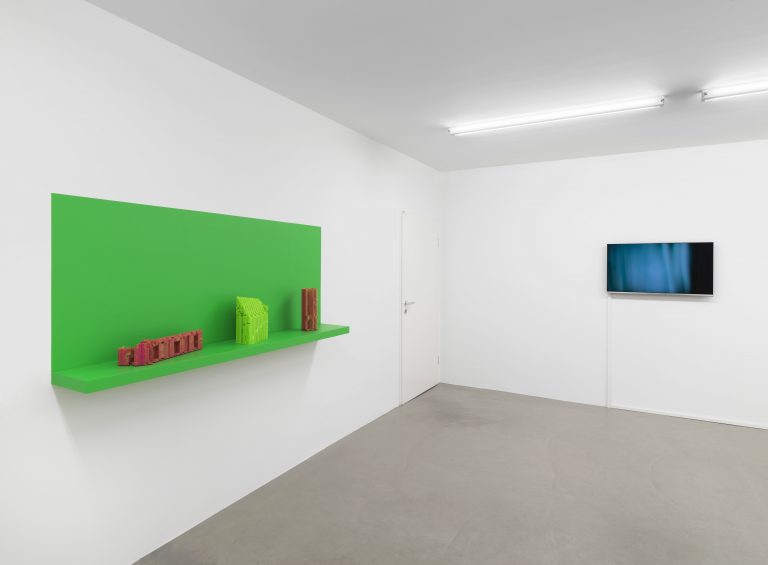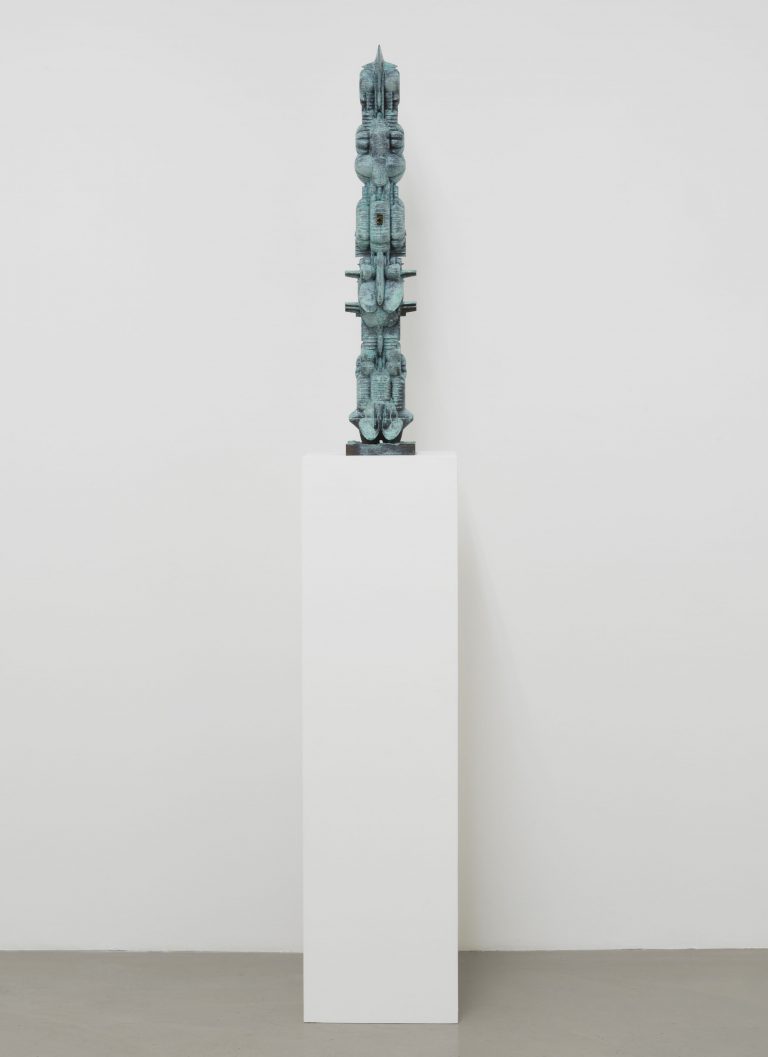 Samson Young has been the subject of numerous solo exhibitions around the world, among others at ORDET, Milan (2021); Ryosoku-in Temple, Kyoto (2020); SMART Museum, Chicago (2019); M+ Pavilion, Hong Kong (2018); Kunsthalle Düsseldorf, Germany (2016). Group exhibitions include Gropius Bau, Berlin (2019); Performa 19 Biennale, New York (2019); Solomon R. Guggenheim Museum, New York (2018); National Museum of Art, Osaka (2018); National Museum of Modern and Contemporary Art, Seoul (2017); and documenta 14, Kassel (2017). In 2017, he represented Hong Kong in a solo project at the Hong Kong Pavilion of the 57th Venice Biennale. In 2020, he was awarded the inaugural Sigg Prize. His works are held in the collections of the Solomon R. Guggenheim Museum, New York; M+ Museum, Hong Kong; Mori Art Museum, Japan; the Israel Museum, Jerusalem; and Kadist, Paris/ San Francisco, among others. Samson Young is represented by Galerie Gisela Capitain in Cologne, Friedrich Petzel in New York, and Edouard Malingue Gallery in Hong Kong. This exhibition was created in close collaboration with Galerie Gisela Capitain.
Monika Sosnowska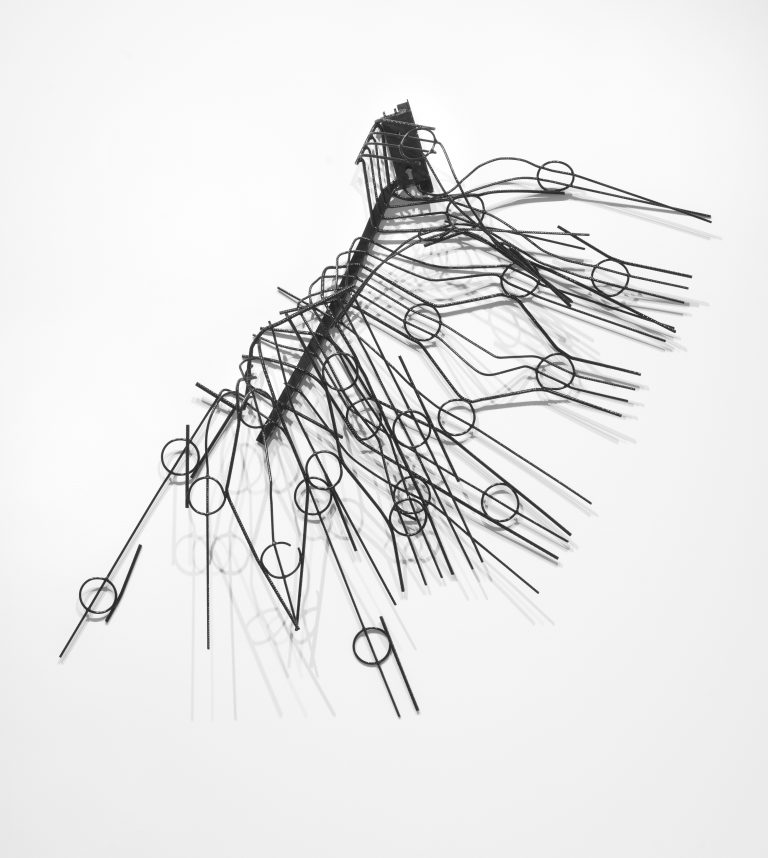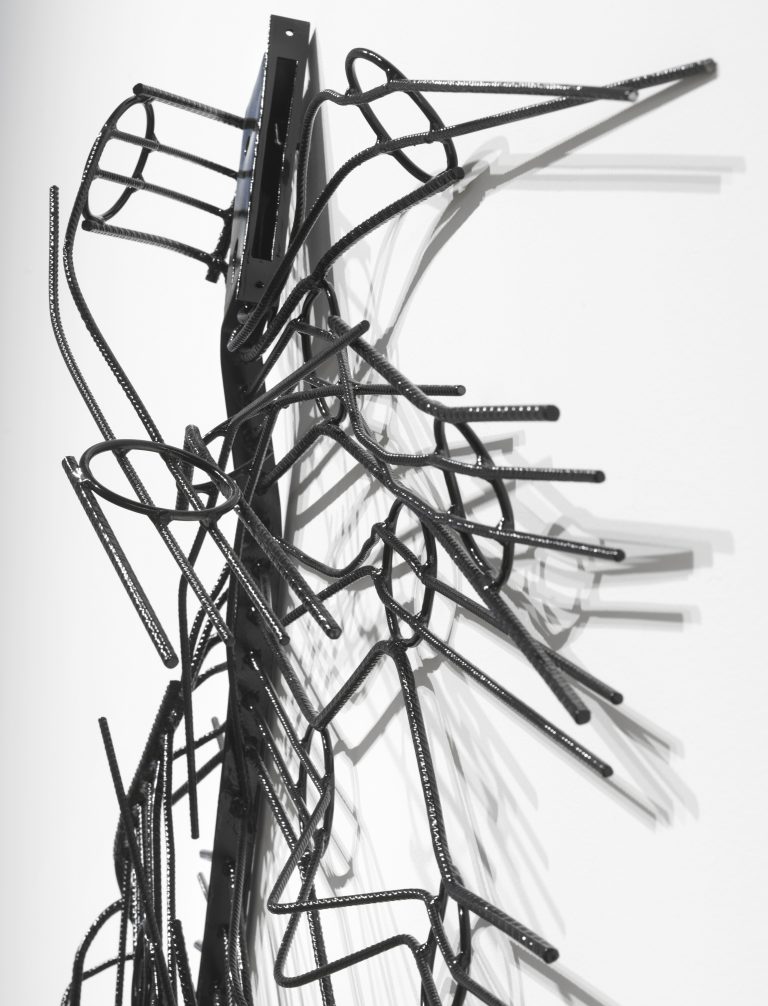 In the second iteration of its Showcase series, Capitain Petzel is pleased to present Gate, an installation by Monika Sosnowska. An existing gate of typically Polish post-war architecture is taken as the point of departure for the fabrication of this work, a steel-structure that is to be mounted on a wall. By twisting, stretching, and resetting the initial configuration of the model, the artist creates a new object detached from the functionality distinctive of the former gate. This work is representative of how Sosnowska so seamlessly distorts and reassembles architectural materials, divorcing them from their former functionality to contradict the rational paradigm of modernism, and to create as a result a beautiful visual puzzle.