Tony Cragg
Sculptures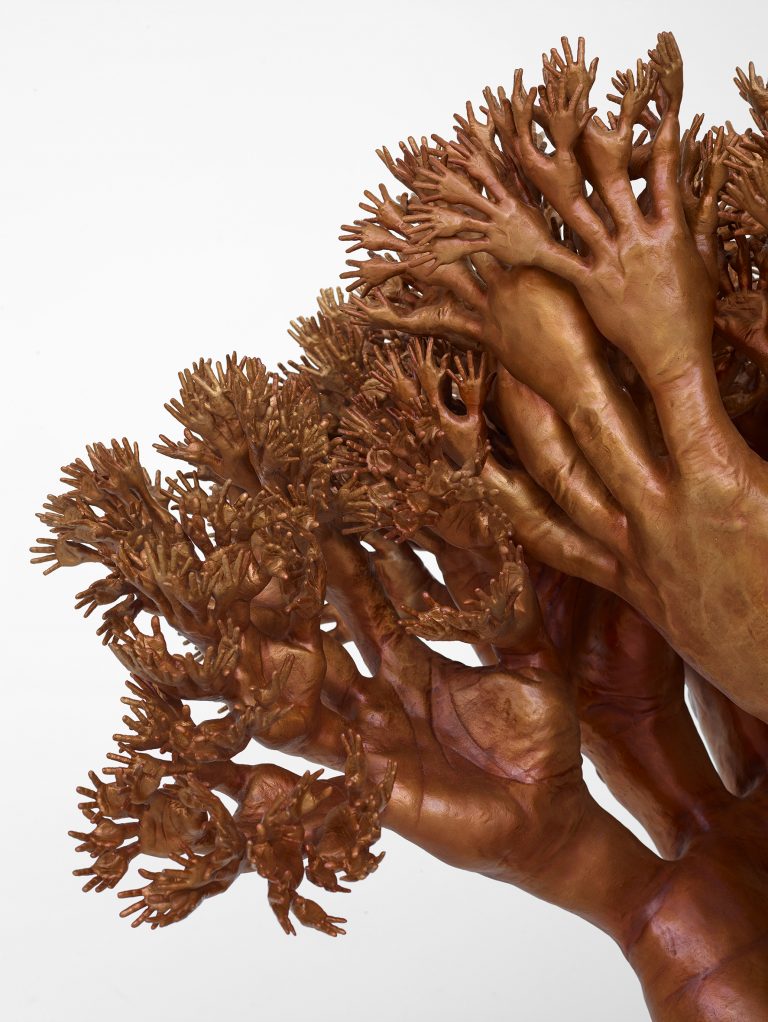 Utilitarism and the lowest common denominator decision making that accompanies it destroys cultures and nature and fills our world with simple parameters and dumb geometries.
Tony Cragg (*1949) stands out as one of the foremost sculptors of our time. His oeuvre testifies to a method of working in which he constantly negotiates with questions of the figural by revisiting and further developing sculptural solutions to representation.
Duplication, nesting, and scaling are methods that Tony Cragg masterfully combines in ever-new ways in various groups of works. In the seemingly surreal sculpture Manipulations, splayed hands branch out into fingertips of floret-like forms in a kind of process of exponential growth: A citation to the creative hand of the artist who sees sculpture as creating new forms and structures within our complex living world.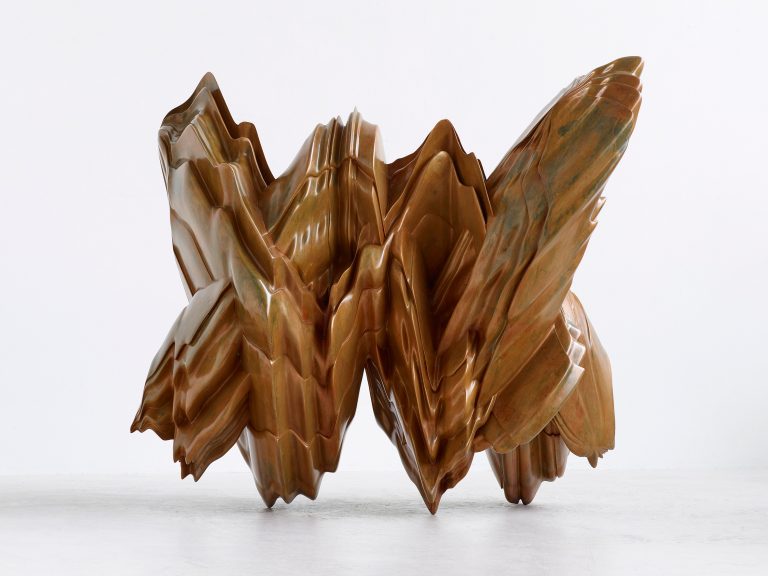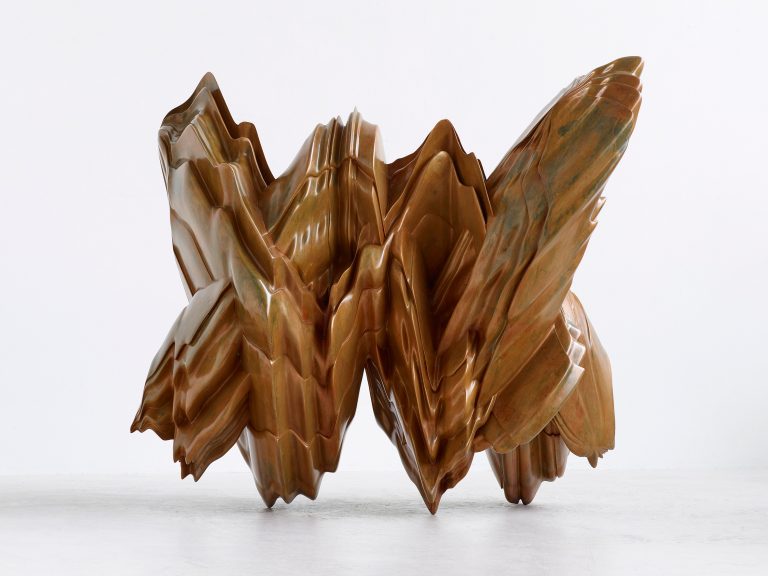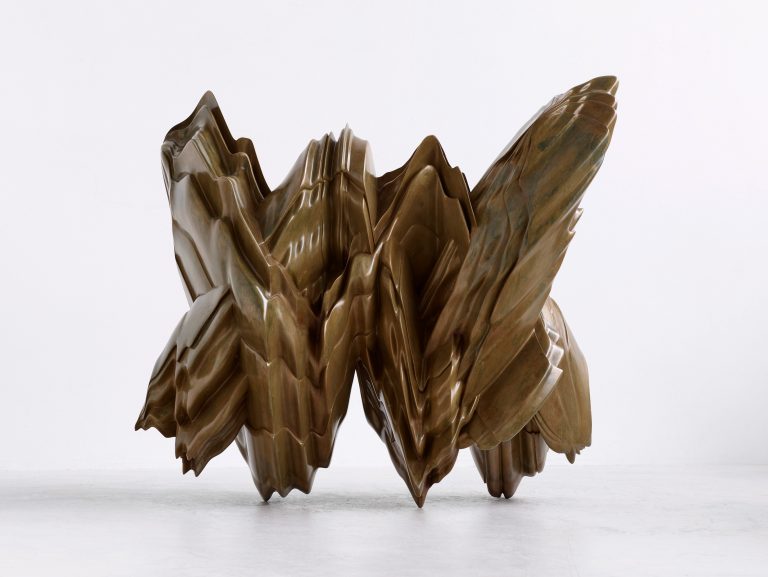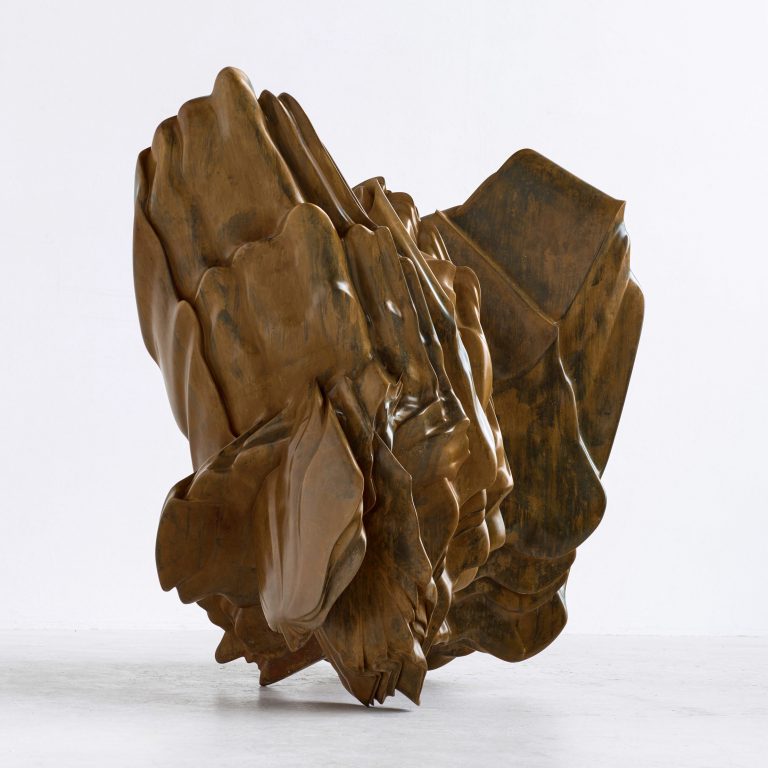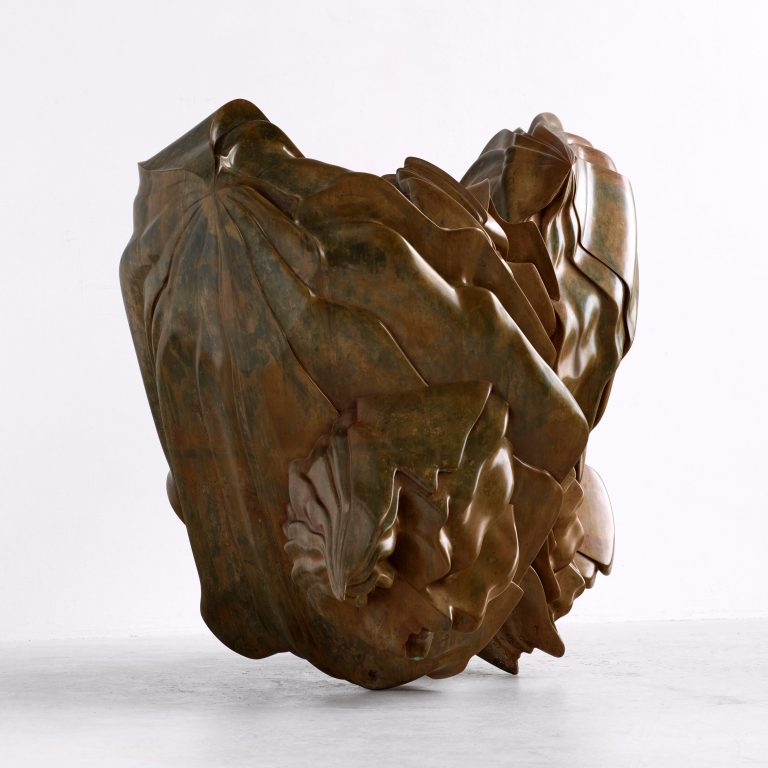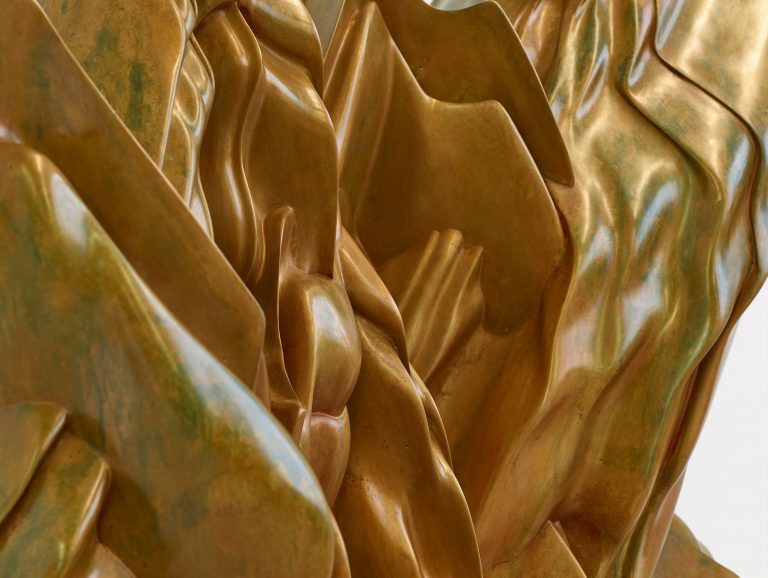 Again and again […] we find sculptures that articulate increasingly complicated dynamic movement around a central axis, suggesting physical change and figurative ambiguity, of an individual and multipartite kind. They want to tease us into thinking other thoughts, alternative visions, giving us the object-permission to have them.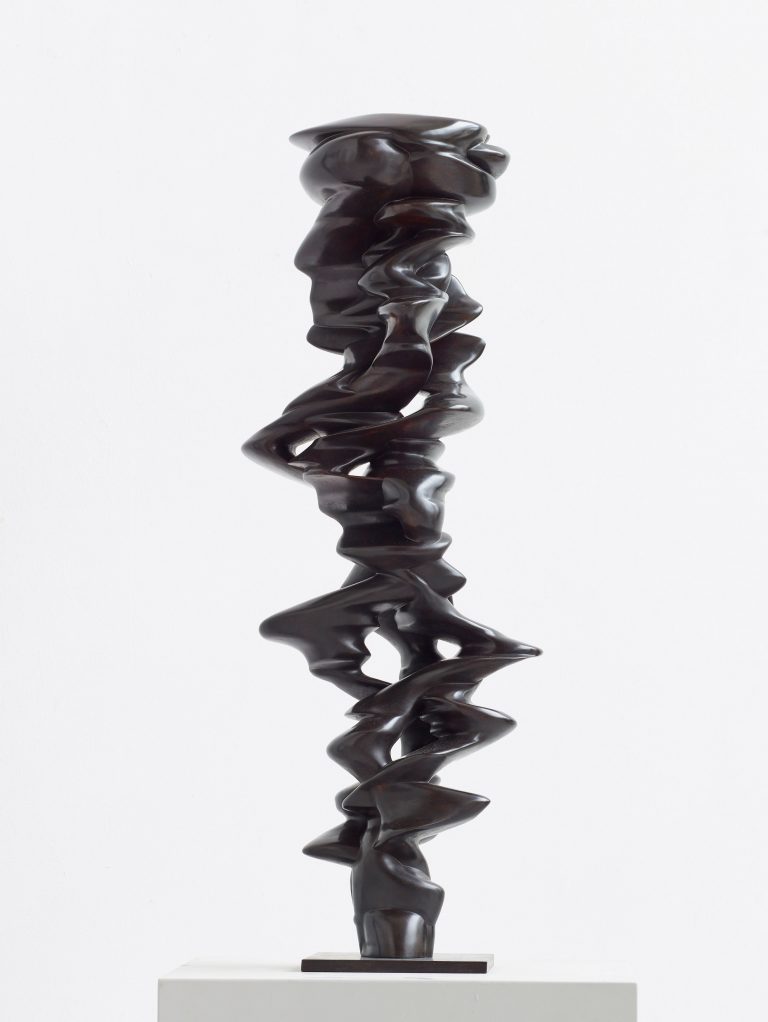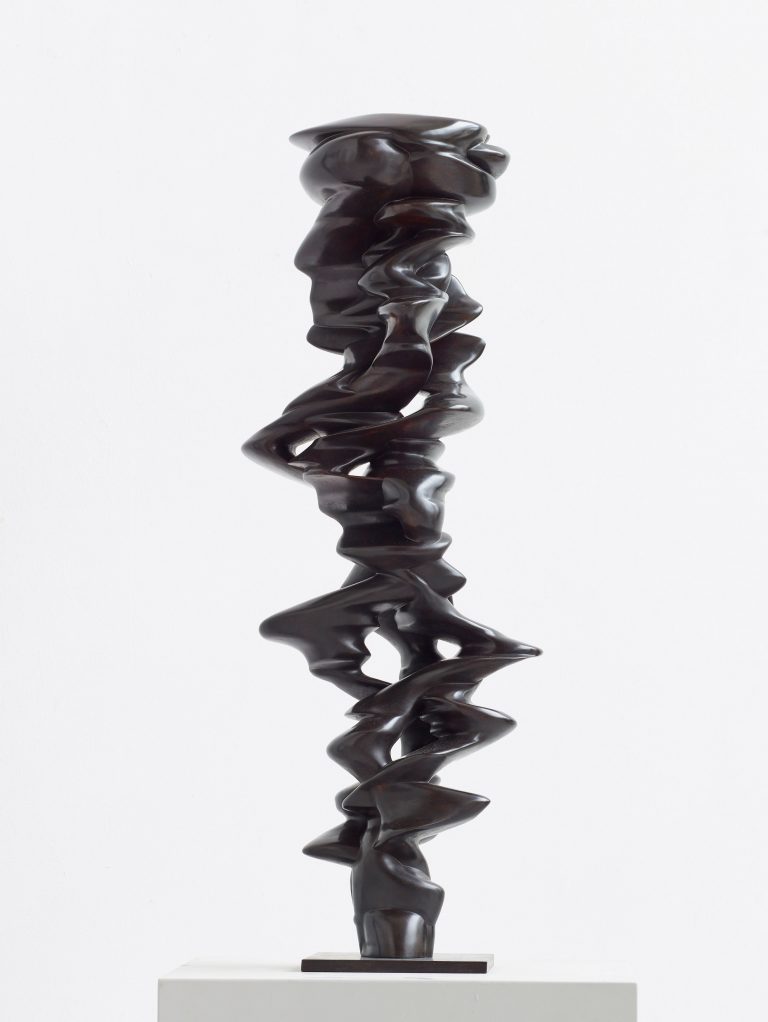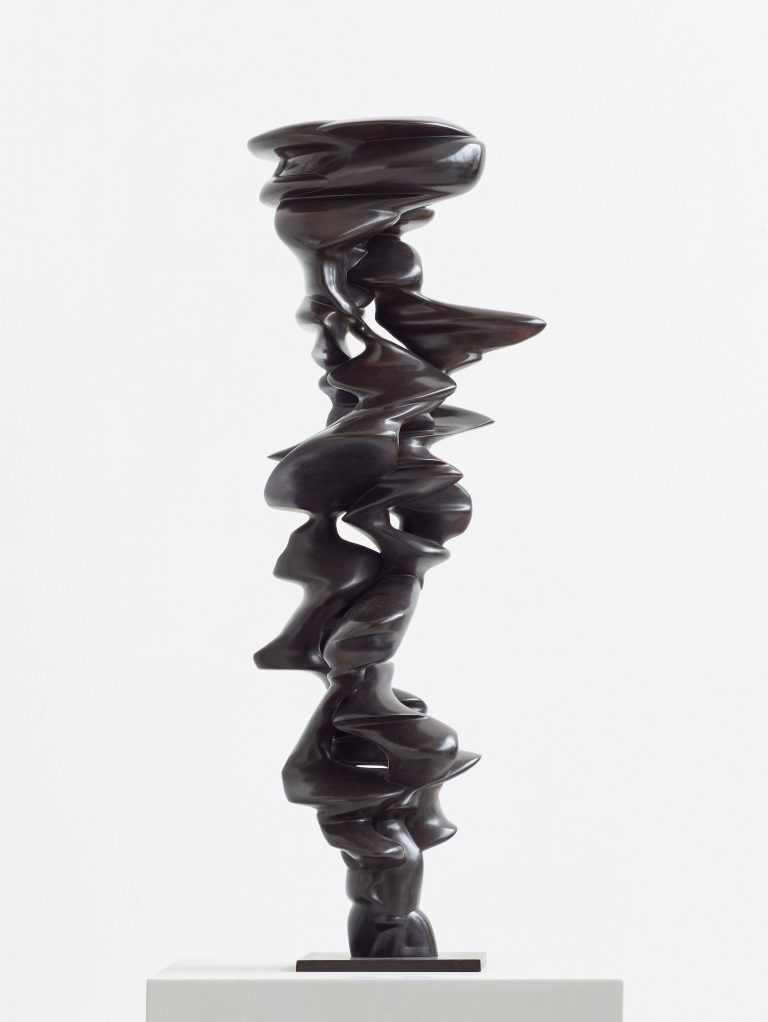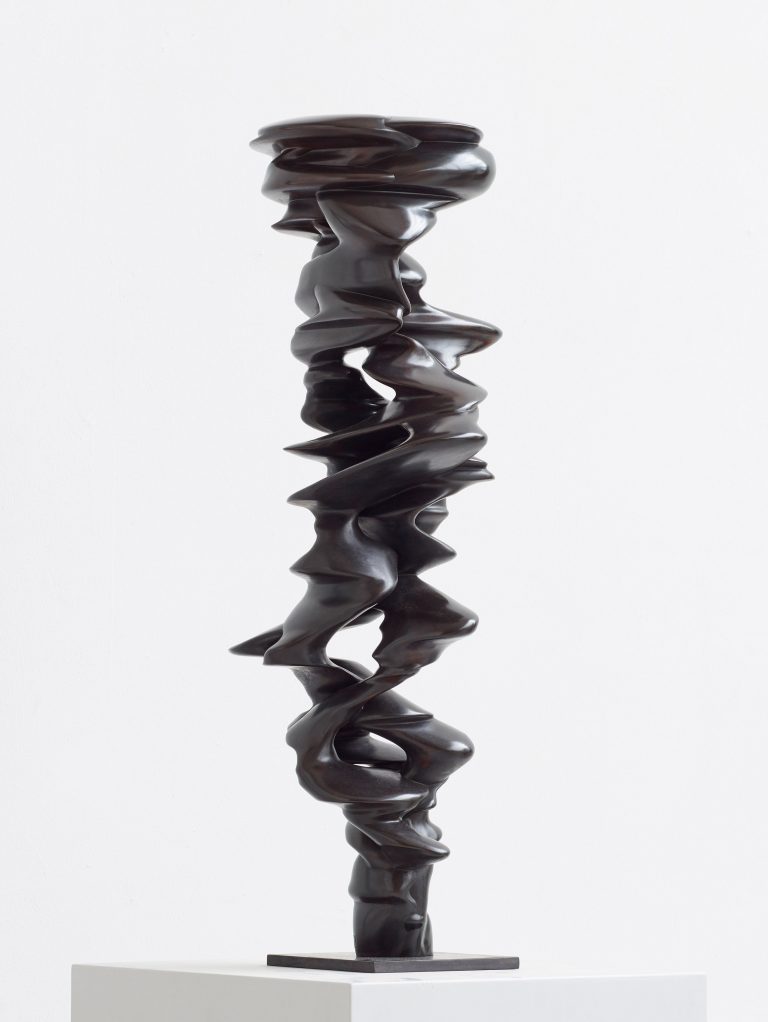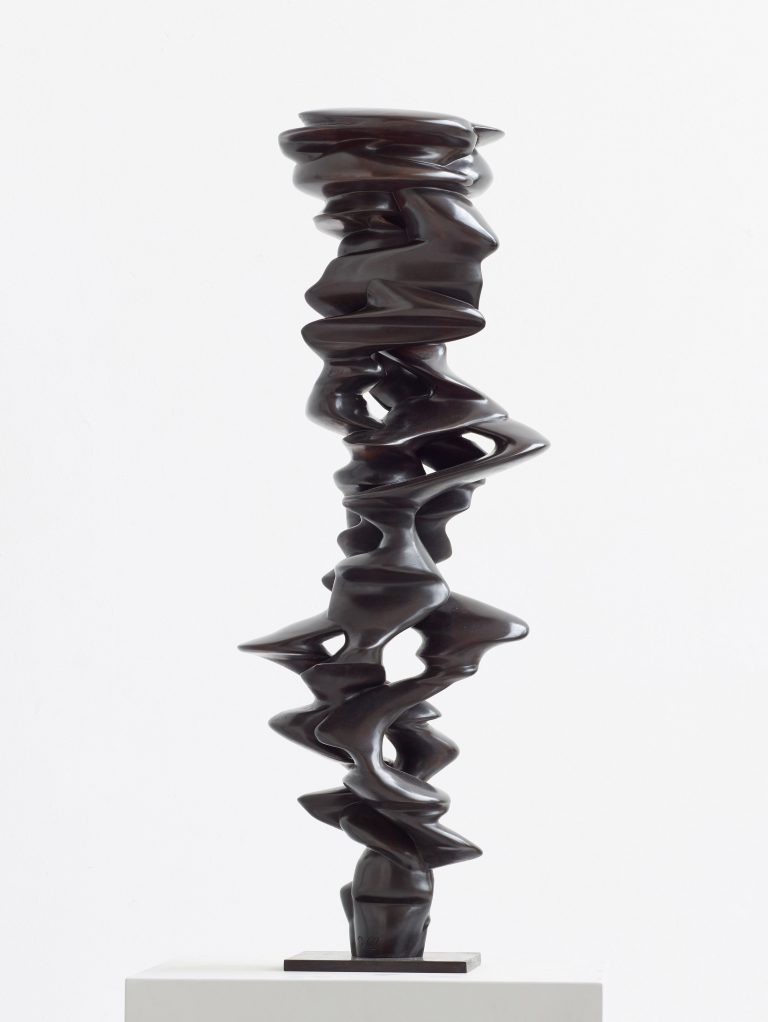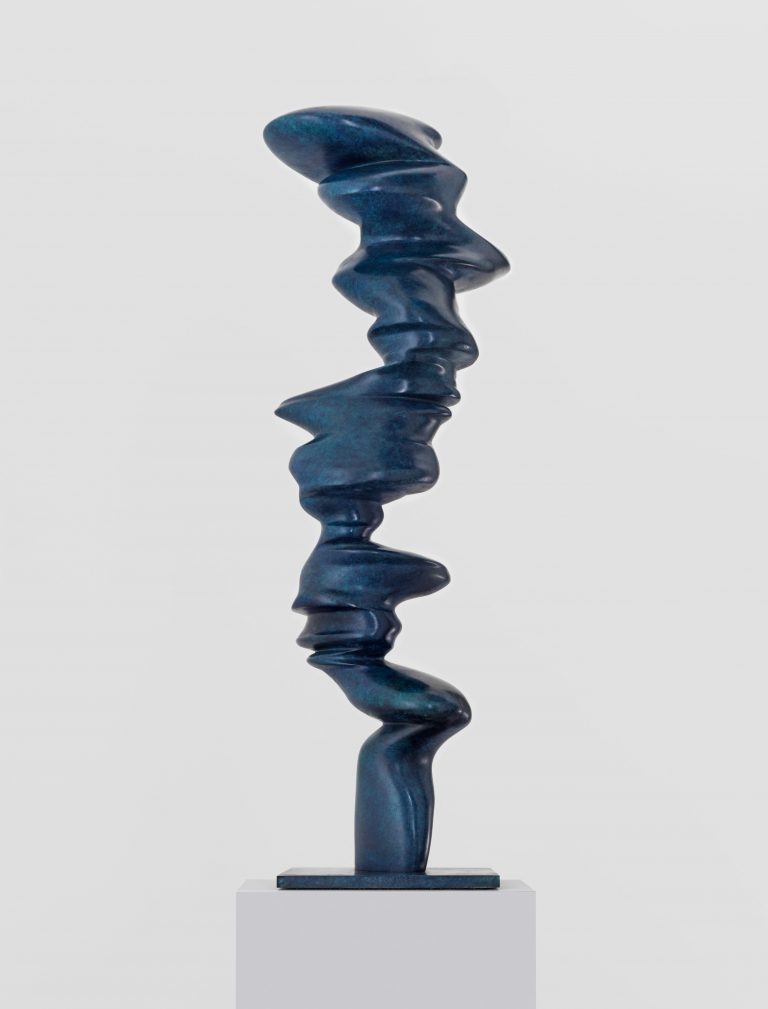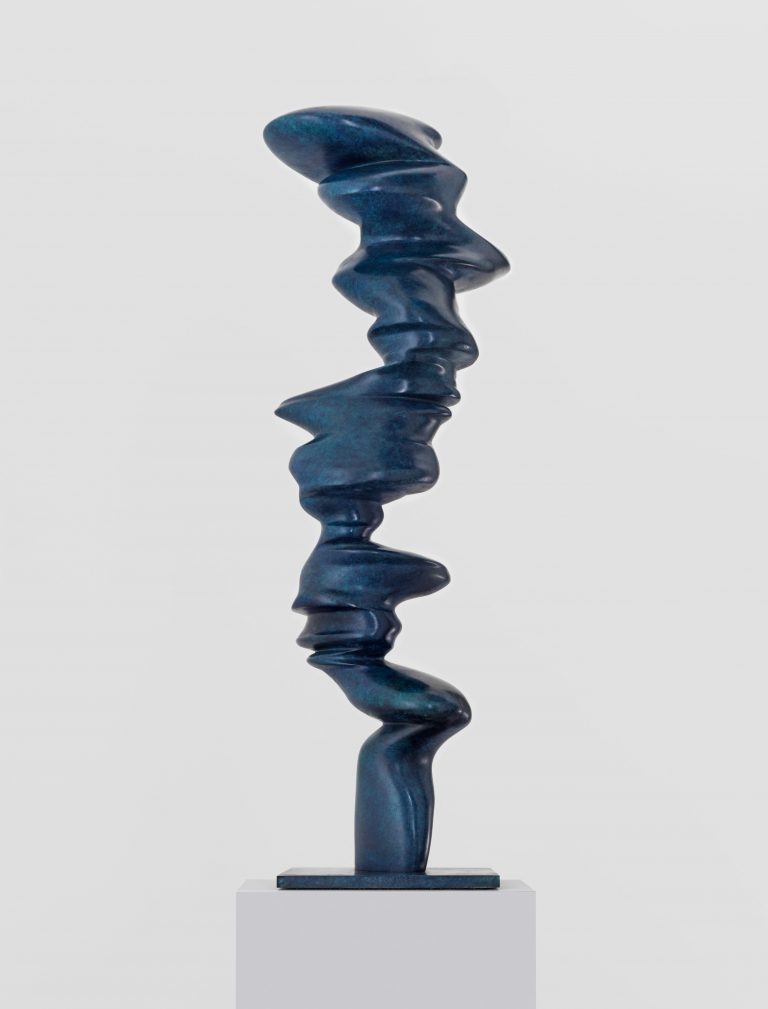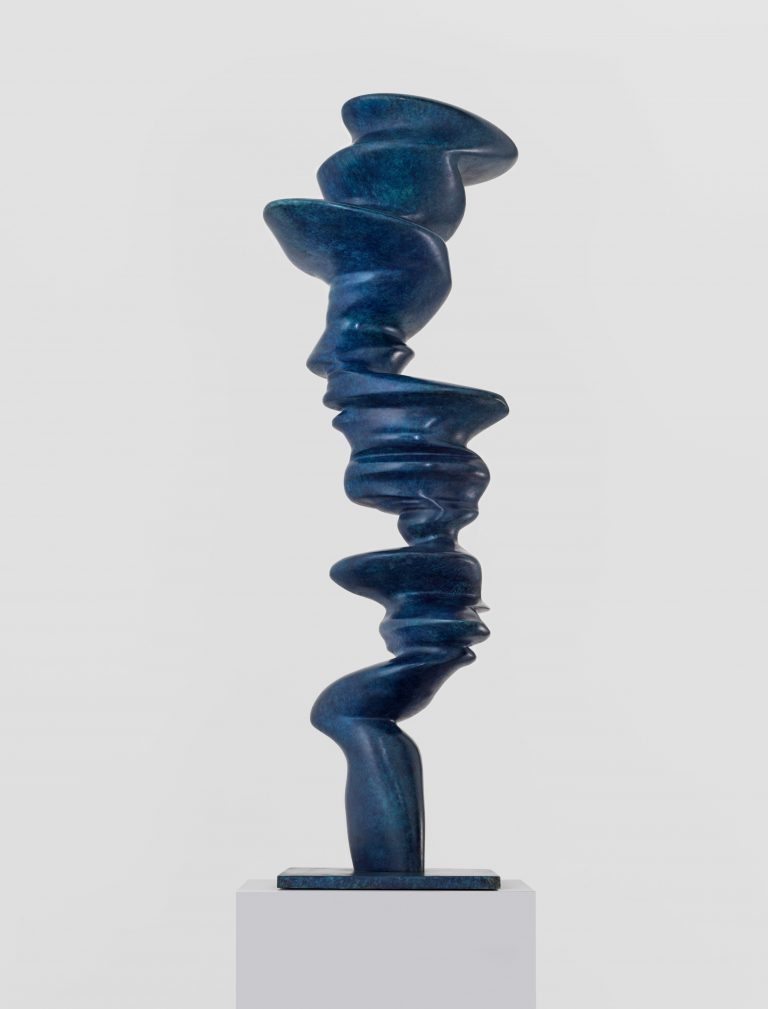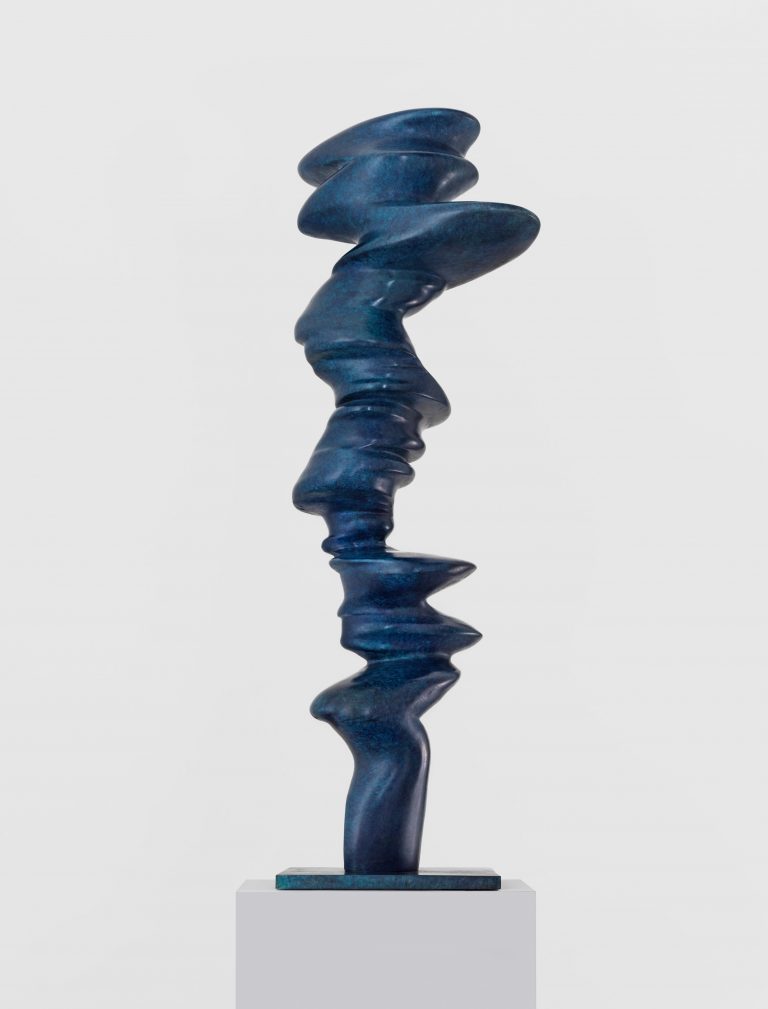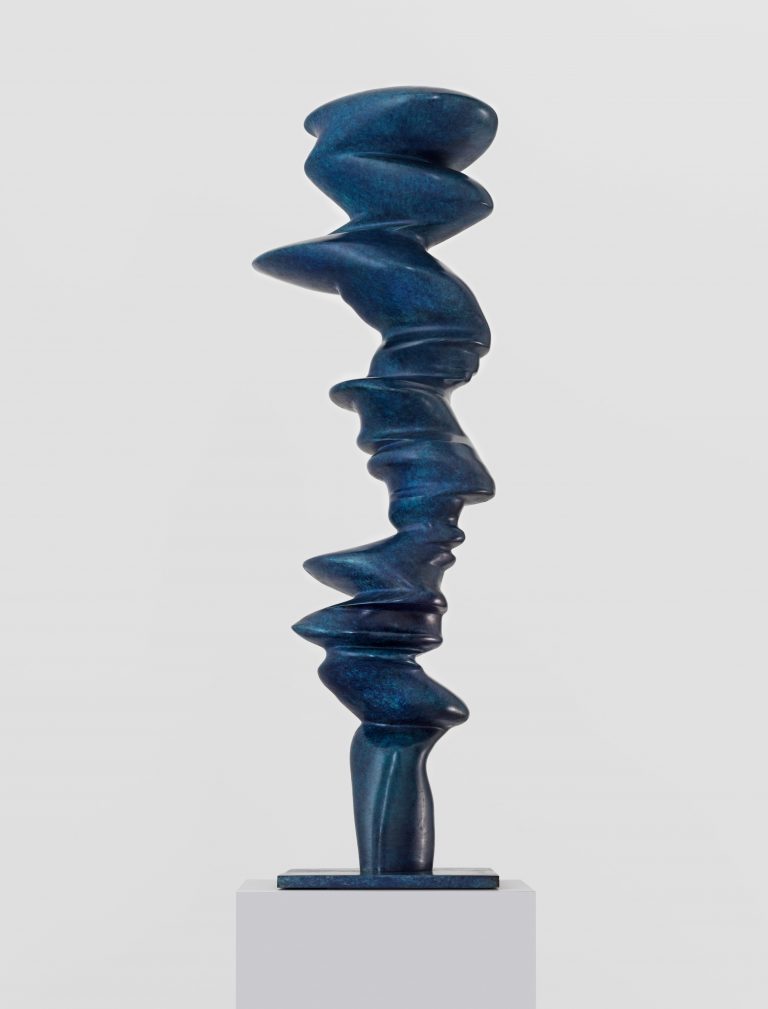 Layering and stacking is a sculptural principle that Tony Cragg has been exploring since the 1970s. The bronze Karst impressively demonstrates the progress of this principle. The sculpture is reminiscent of geological formations and seems to push against gravity with powerful force.
Form and material are, for Tony Cragg, two equally important aspects of a sculpture. The work Masks, made of plywood manufactured for the artist from bog oak, exploits the industrial compression of the material to create a horizontal linear striation on the surface and thus emphasizes the mellifluous form of the sculpture itself.
His work's continuity and validity relate to the fundamental questions about the relationship between body, matter, object, and space, which the artist has been dealing with continuously for decades.
In order to decide about the form and structure of many things we will need sculpture and sculptural thinking. I would like to apply sculptural thinking to biomechanics, to government institutions, to social structure etc.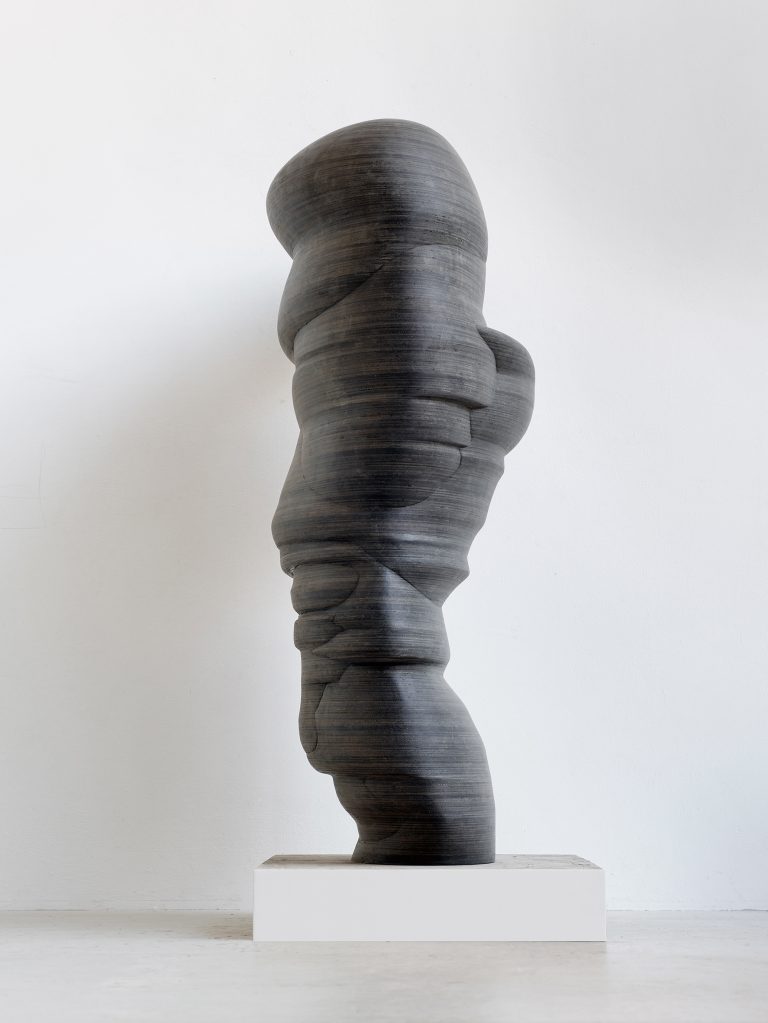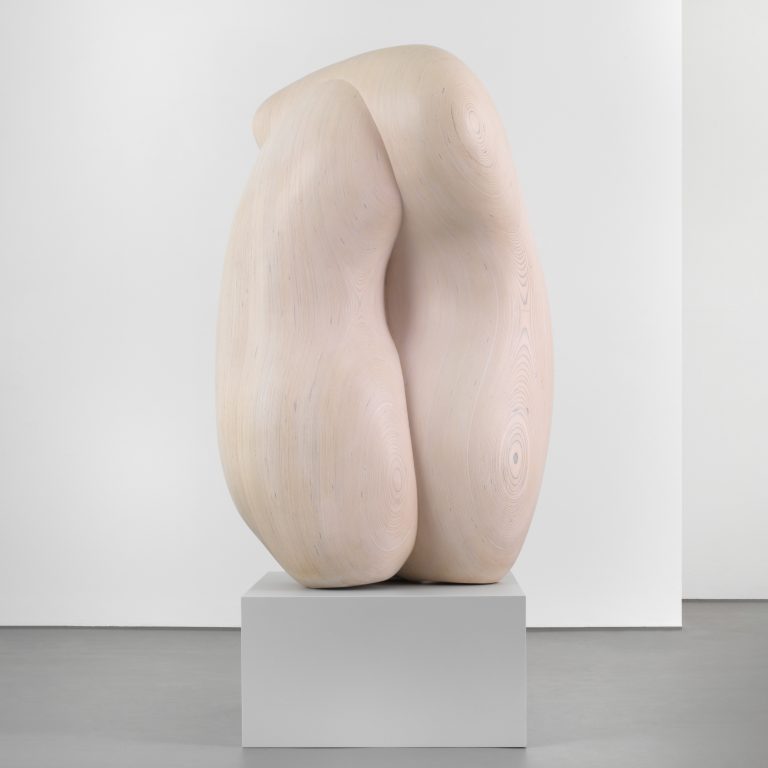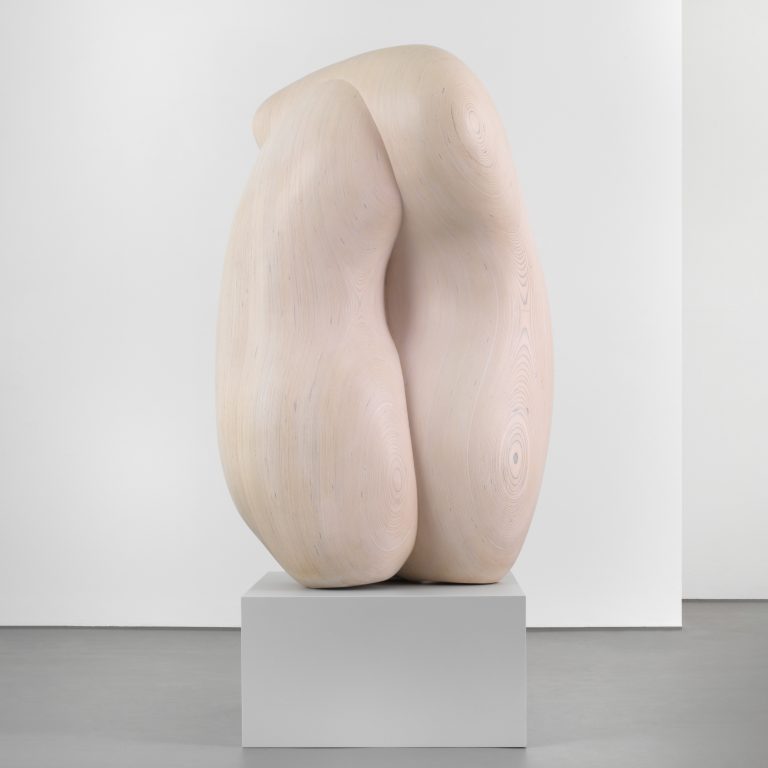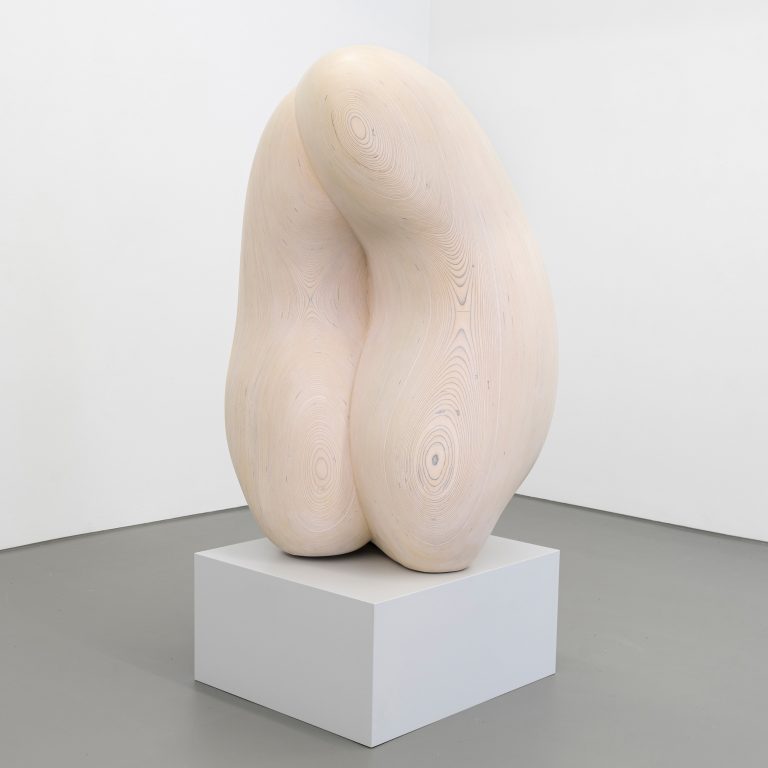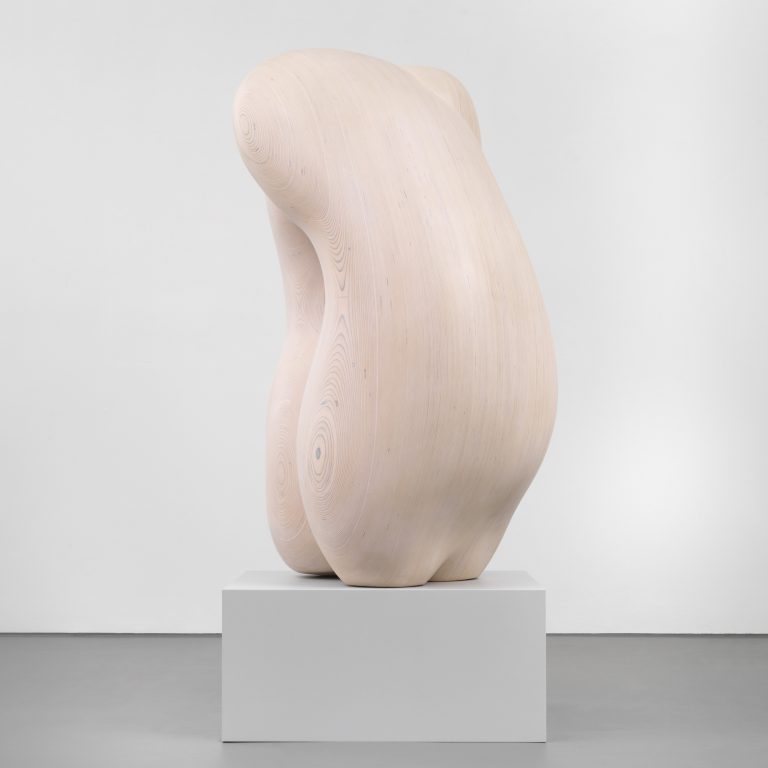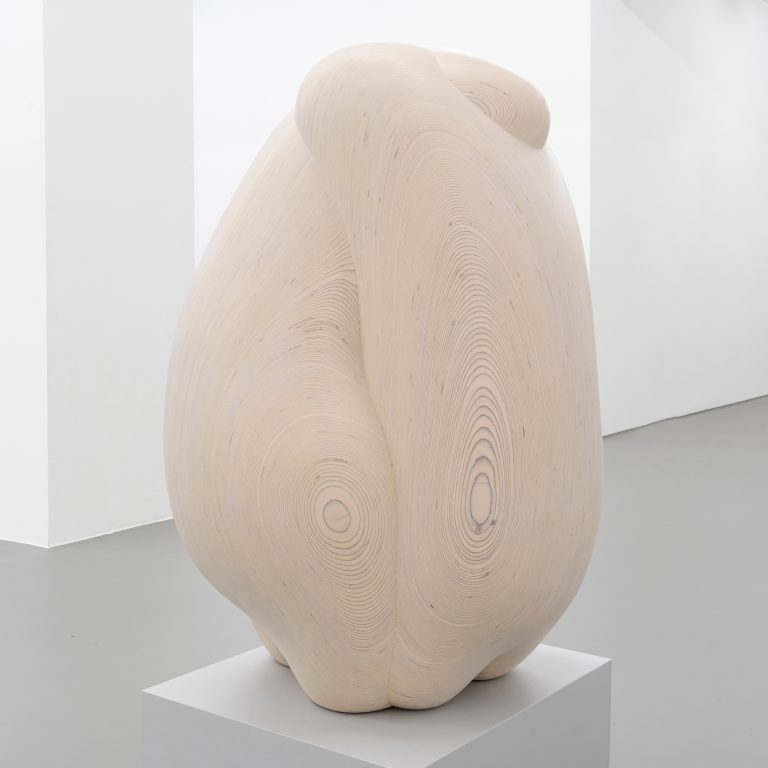 In the last ten years alone Tony Cragg's work has been recognized in over 70 solo exhibitions worldwide, including at the Musée du Louvre, Paris, the Hermitage in St. Petersburg, the Central Academy of Fine arts (CAFA) in Beijing and the Yorkshire Sculpture Park in the UK. The Buchmann Galerie has represented Tony Cragg since 1983.