1905: Fritz Bleyl and the Beginning of the Brücke
Every artistic career starts somewhere, and one thing is clear: it is never possible to do it alone. Consequently, artists come together as a collective—to pool knowledge, to support each other or to gain more visibility for their individual work. An example of an early collective of this kind is the artists' group Brücke. They were active for eight years at the beginning of the 20th century and included the four founding members Fritz Bleyl, Erich Heckel, Ernst Ludwig Kirchner and Karl Schmidt-Rottluff as well as a number of other artists. The current exhibition at the Brücke-Museum focuses on the group's origins around 1905. Around 150 works from the collection show how innovative, strategic and experimental the group was from the very beginning.
Coincidences also played a role: the founding artists met as architecture students in Dresden—a city full of baroque bridges, which influenced the naming. They declared their union on an artistically designed sheet with the intention to steer art in new directions, far away from the old establishment. A conservative attitude prevailed in society under Kaiser Wilhelm II, and thus also in the art world, even though reform movements such as Jugendstil were slowly causing the rigid structures to crumble.
The young artists experimented virtuously with a wide variety of styles that we now classify as modern art. So-called "German Expressionism", for which Brücke became famous, was still in its infancy at the time. They imitated avant-gardists like Edvard Munch or Vincent van Gogh. However, Fritz Bleyl did not join the expressive style of painting. His membership was short-lived, leaving the group after only two years to pursue a middle-class life and a secure career in architecture and construction. Despite this, his artistic works amongst Brücke reveal a great talent that rarely receives attention. The exhibition on the beginning of the Brücke offers a special occasion to take a closer look on his intriguing oeuvre.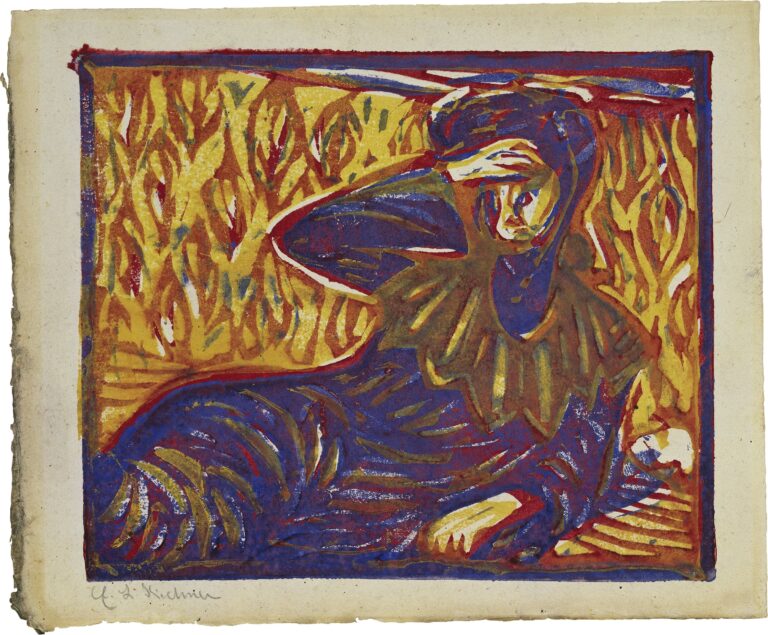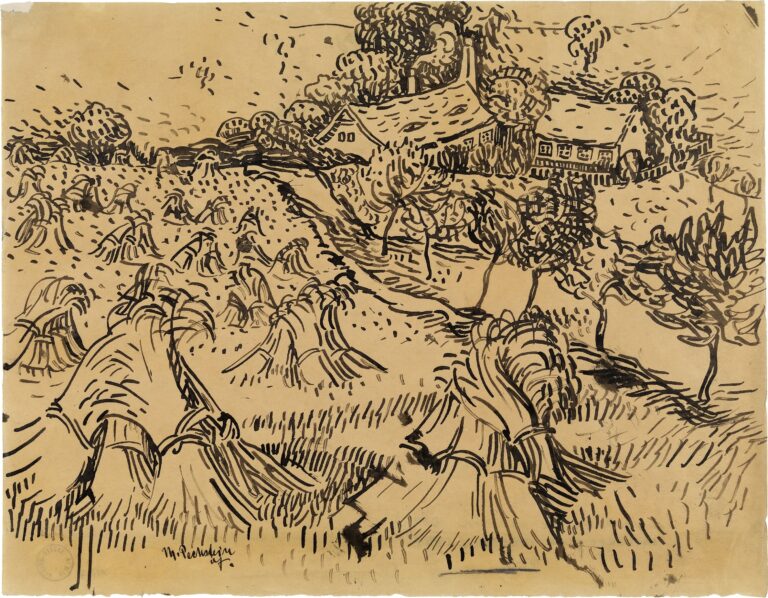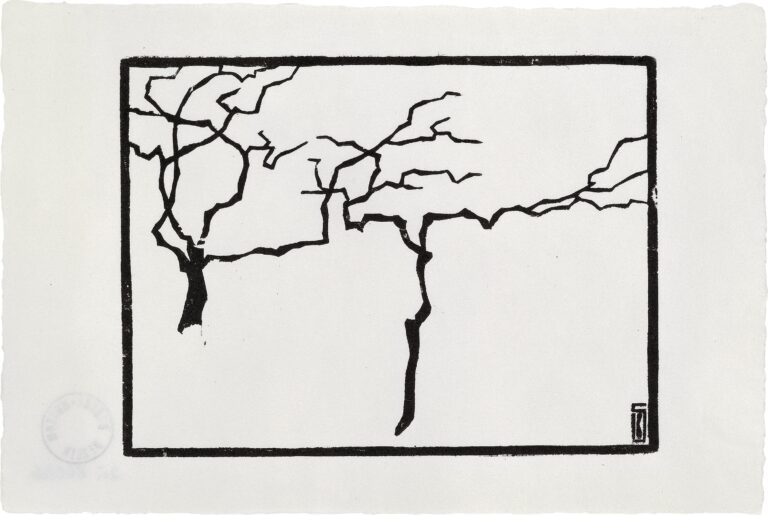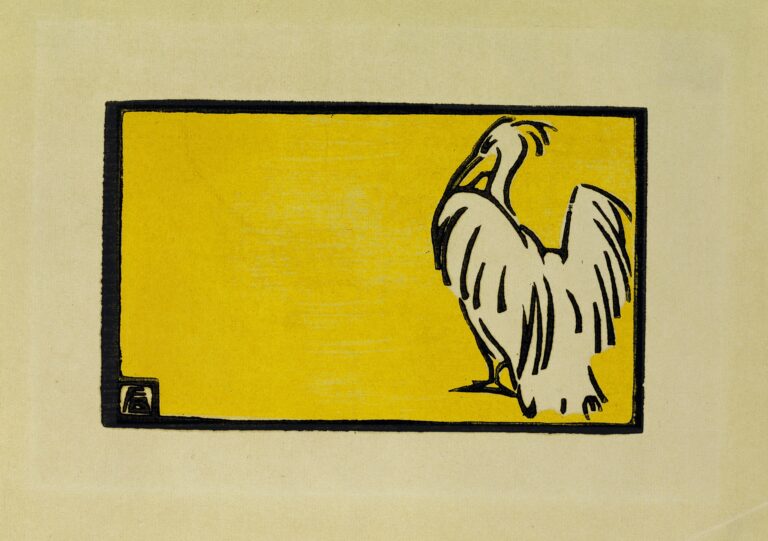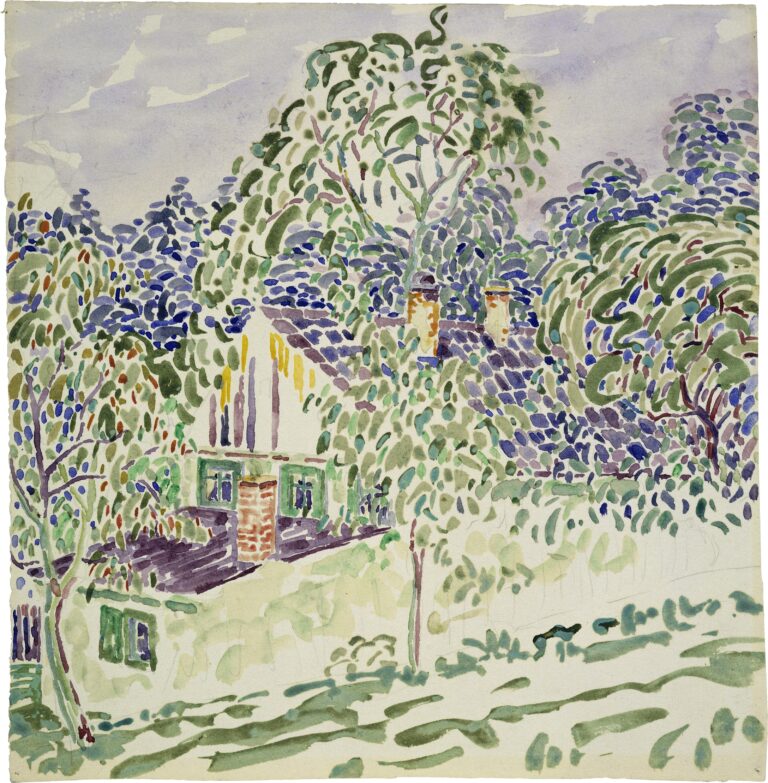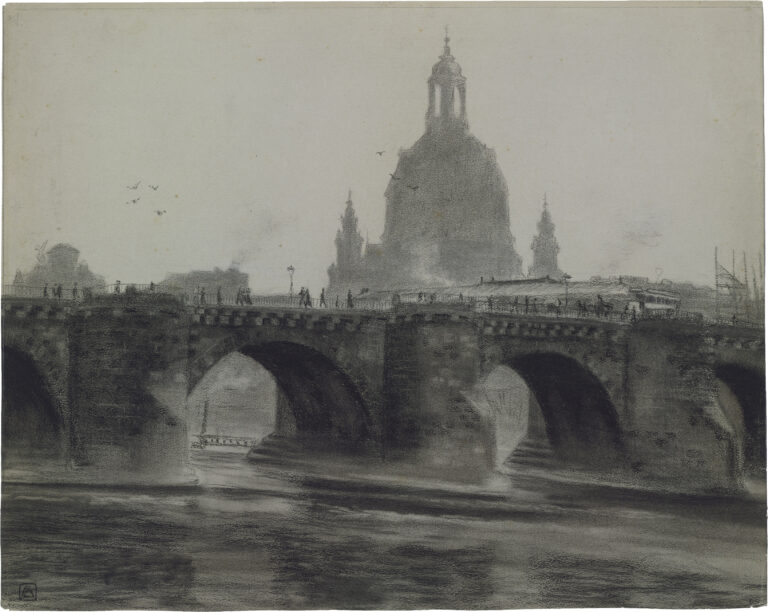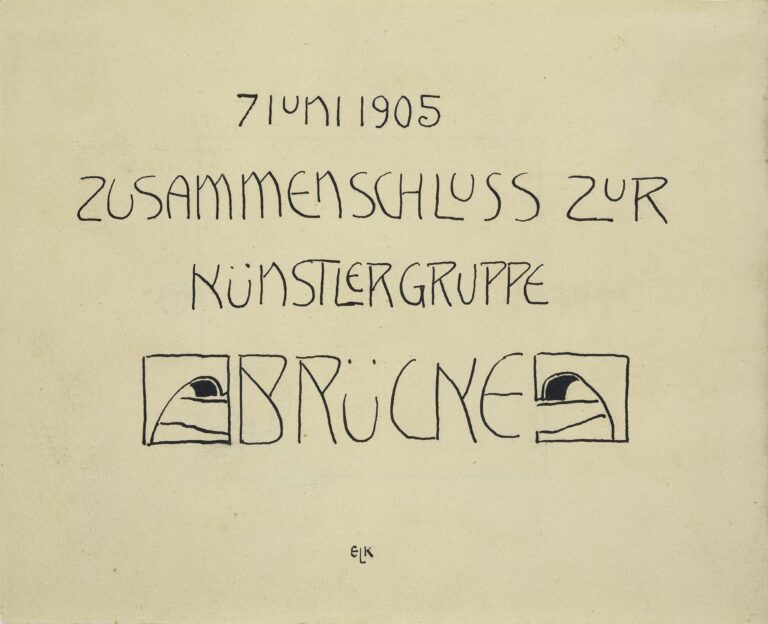 Bleyl set important impulses for the artists' group, for example with regard to the production of business graphics. The collective placed a high value on what we would call design today: exhibition posters, invitation cards and even membership cards were specially designed for patrons and sponsors. Annual gifts were also published, similar to editions of today's institutions such as Kunstvereine. Thanks to such professional activities, the artists became increasingly well-known and their individual works were more and more exhibited.
Their first joint exhibition was self initiated and took place in 1906 at an unusual location: the showroom of a lamp factory in Dresden. As the light fittings hung from the ceiling, there was enough space on the walls for paintings, drawings and prints, some of which are meeting again in the Brücke-Museum. The unconventional presentation of that time is exemplary for paving the way for free artistic expression. Today, of course, contemporary art is not only presented in museums or in bourgeois rooms, but also in places that are not necessarily intended for art—especially in a city like Berlin, to which the Brücke artists were drawn one after the other.
In this respect, 1905: Fritz Bleyl and the Beginning of the Brücke is not limited to a historical insight into the early 20th century. The exhibition also recalls important moments from this period to show how they set decisive impulses for contemporary art.