Dirk Bell
The end and the link to an end, coincidence, dissolution and materialization are all very close to each other in this exhibition.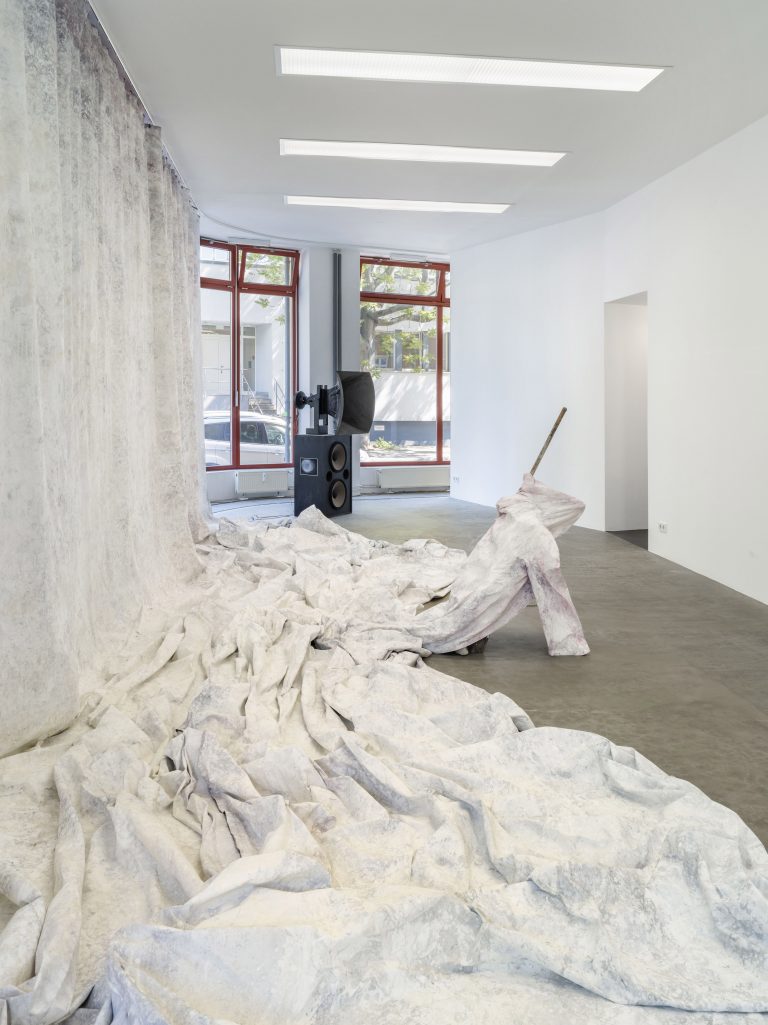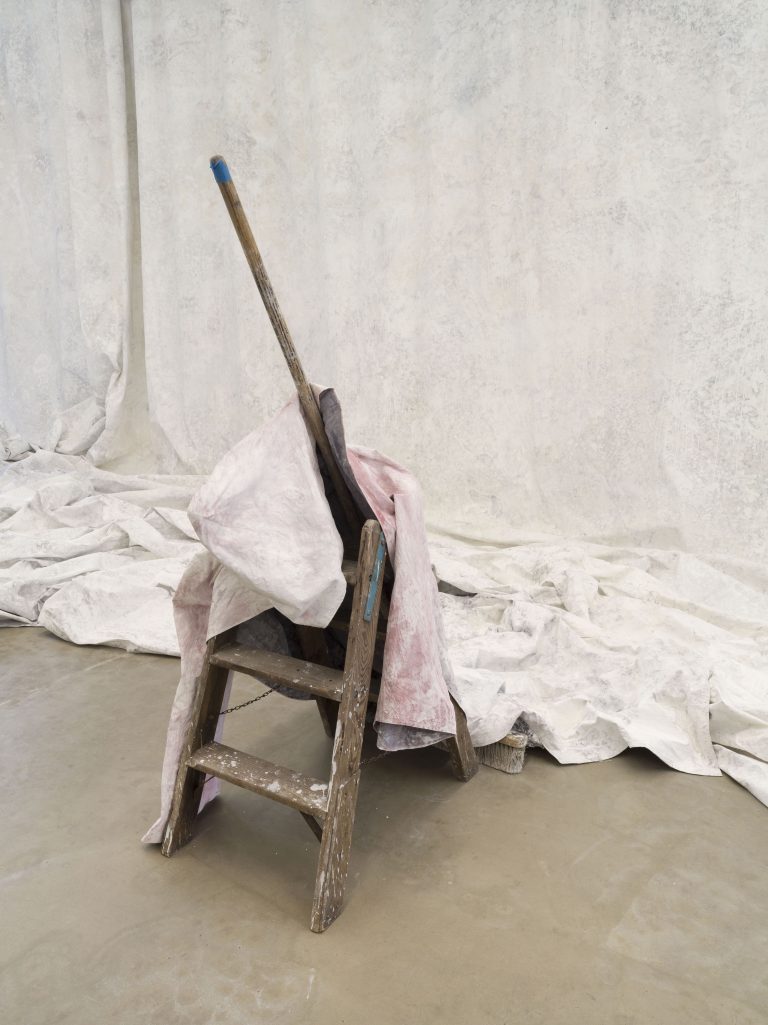 Modified speaker sculptures amplify the recorded sounds of drawing gestures, at once hissing, tender and hatching. Dirk Bell's 'Ghost Drawings' unravel a web of invisible lines across the space of BQ gallery and bear witness to the intentional absence of the images. At first glance, the grand resonating bodies (speakers) seem to be the sole agents in this theatrically staged set. Accompanied by a whitewashed coat with monumental train, this immersive sound installation intertwines aspects of theatre, performance, and spatial intervention. In what is Dirk Bell's 10th solo show at BQ, the artist who is known for his significant paintings and drawings, approaches the visual dissolution of concrete ideas and negates their transfer into language and materiality.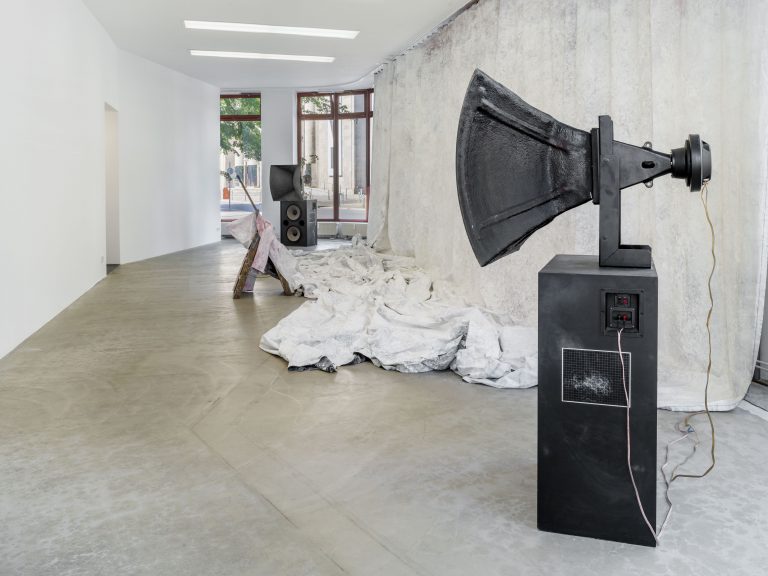 Perhaps culture can be comprehended as a means of escape from the many impasses in the labyrinth of existence… the breakthrough without an exterior?
DIRK BELL (born 1969 in Munich) lives and works in Berlin. His multimedia expeditions combine painting, sculpture and drawing with experimental sound installations and environments. For his artistic work, Dirk Bell was awarded the Visual Arts Stipend of the Berlin Senate, the Artist-in-Residence program stipend of the Martin Lenikus Collection Vienna as well as the stipend of the 'Verein Kunst & Nutzen e.V.' in Bremerhaven. His works have most recently been shown at Galerie Wedding together with artist Isabel Lewis. Further presentations were on show, among other places, at the Pinakothek der Moderne in Munich, the Baltic Centre for Contemporary Art in Gateshead (GB), Witte de With in Rotterdam (NL), the Museum for Contemporary Art in Basel (CH) and the Kunsthalle Baden-Baden.