Berlin insights …
with Alexander Hornemann
Atelier Georg Hornemann, one of the most experienced contemporary goldsmiths and designers, is internationally renowned for their unusual jewellery creations for more than 50 years. Georg Hornemann is regarded as an artist among jewellery designers and has won numerous awards for his jewellery design since the late 1960s. His complex oeuvre consists of haute joaillerie and objets d'art and is inspired by architecture, art, and nature, thus transcending the conventional perception of the traditional goldsmith's craft. For more than 30 years, Georg and his son Alexander work very closely together. We met with Alexander, who is a jewelry designer himself and serves as managing director of the father-son business. Since 2016, he has been running the company as one of the last independent jewelry manufactories in Germany with locations in Berlin and Düsseldorf.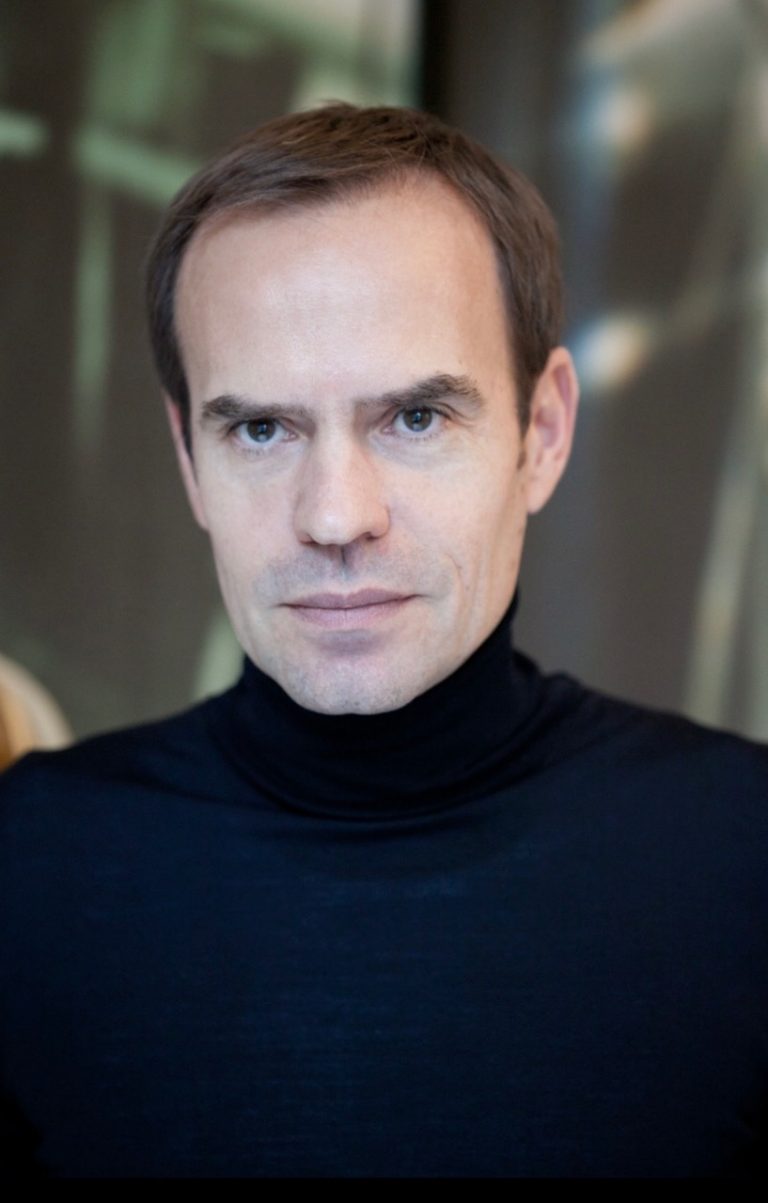 Gallery Weekend Berlin  Dear Alexander, Atelier Georg Hornemann is one of the most exceptional goldsmiths in the world, renowned for its unusual designs and the combination of traditional craftsmanship with the latest techniques. How would you describe the style of your jewelry?
Alexander Hornemann We are familiar with many styles, but all of them are characterized by quality: in the design, in our craftsmanship, and in our selection of materials. The diversity of global styles and forms must be reflected in the design. We must not limit ourselves.
GWB  One of the key features of Atelier Georg Hornemann is your close collaborations with artists, designers, and writers. Where does your interest in this dialogue with other artistic genres come from?
AH  We are interested in the conceptual aspects of art and our craft, as well as the narrative and the possibility of developing shared ideas and bringing something new into the world through these personal encounters.
GWB  You have worked with artists such as Rita McBride, Alicja Kwade, Kris Martin, and Sissel Tolaas. If you had to name one or two collaborations that have changed your way of working as a goldsmith and designer, which ones would you choose and why?
AH  All of them enriched our future ways of thinking and working; even those that were not ultimately realized inspired us through the joint creative process! Some particularly noteworthy collaborations, which Bettina Böhm also appreciated and selected for our current exhibition PRIVATE CHOICE, were those with Thomas Grünfeld and Paloma Varga Weisz. With Grünfeld, we created the now legendary misfit ring, matching his eponymous sculpture series. It is finished with bright green industrial paint, a fabulous combination of materials. From [the collaboration with] Paloma we present her multiface pendant, which adopts the motif that is so prominent in her work.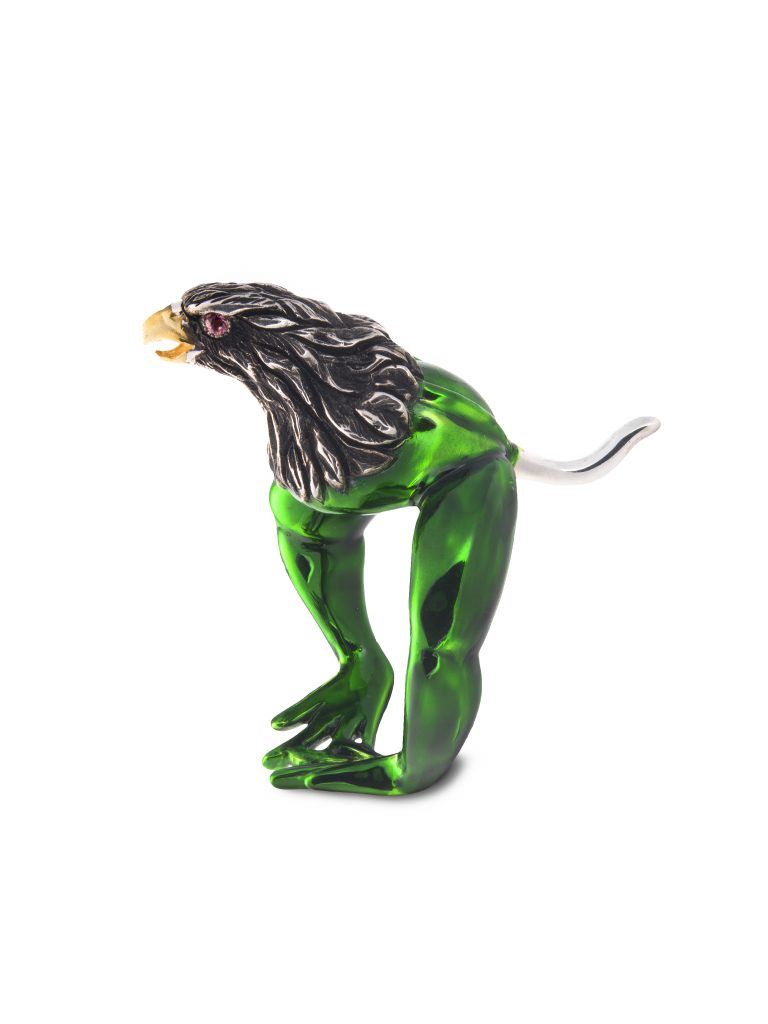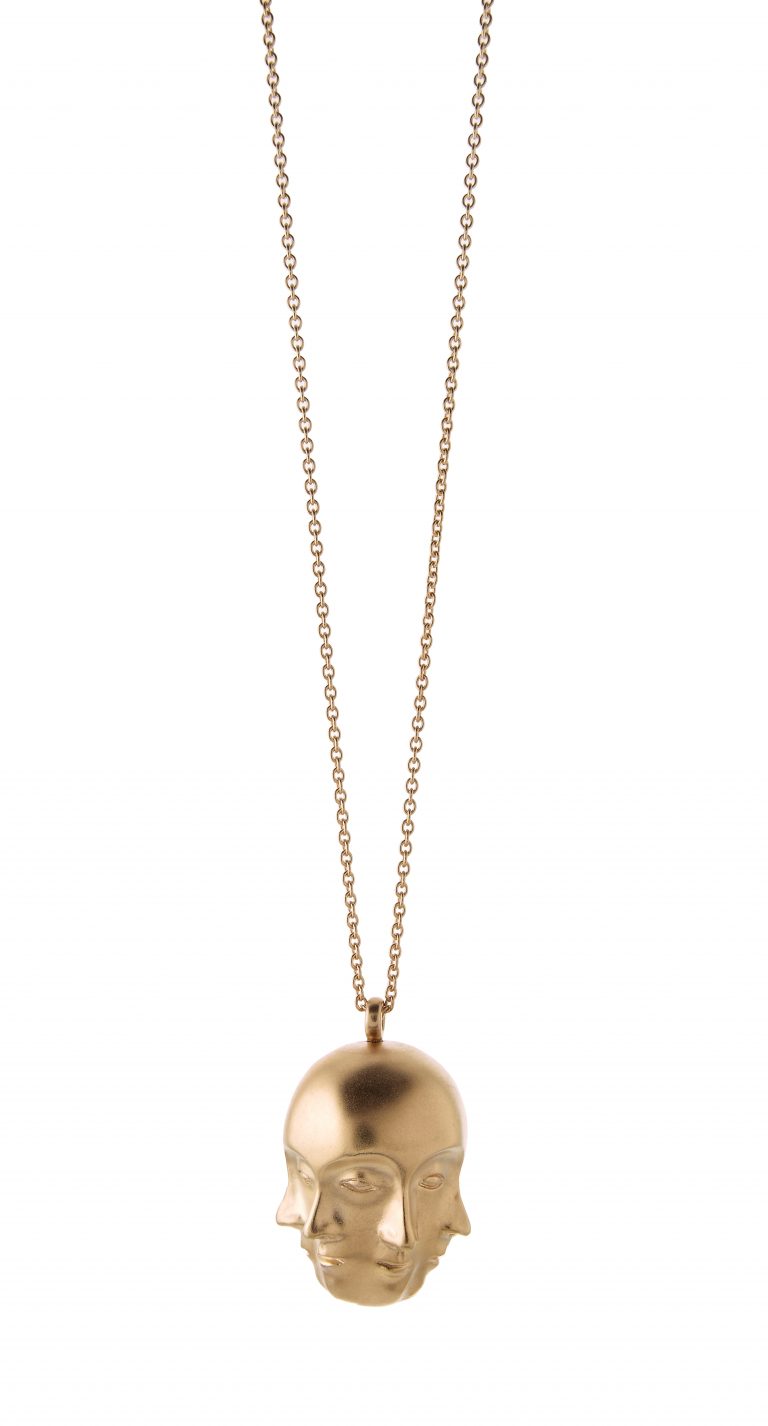 GWB  During Gallery Weekend *Discoveries Atelier Georg Hornemann is launching a new exhibition series titled PRIVATE CHOICE. Could you explain this concept and its motivation?
AH  We find it exciting to give collectors and their passion for art and design a new platform. At the same time, we want to find out which pieces they are considering for their collection in the future, or which artists and designs they are particularly interested in at the moment. The common thread uniting each exhibition is the collector's personality. Ultimately, we offer a very private insight into their world.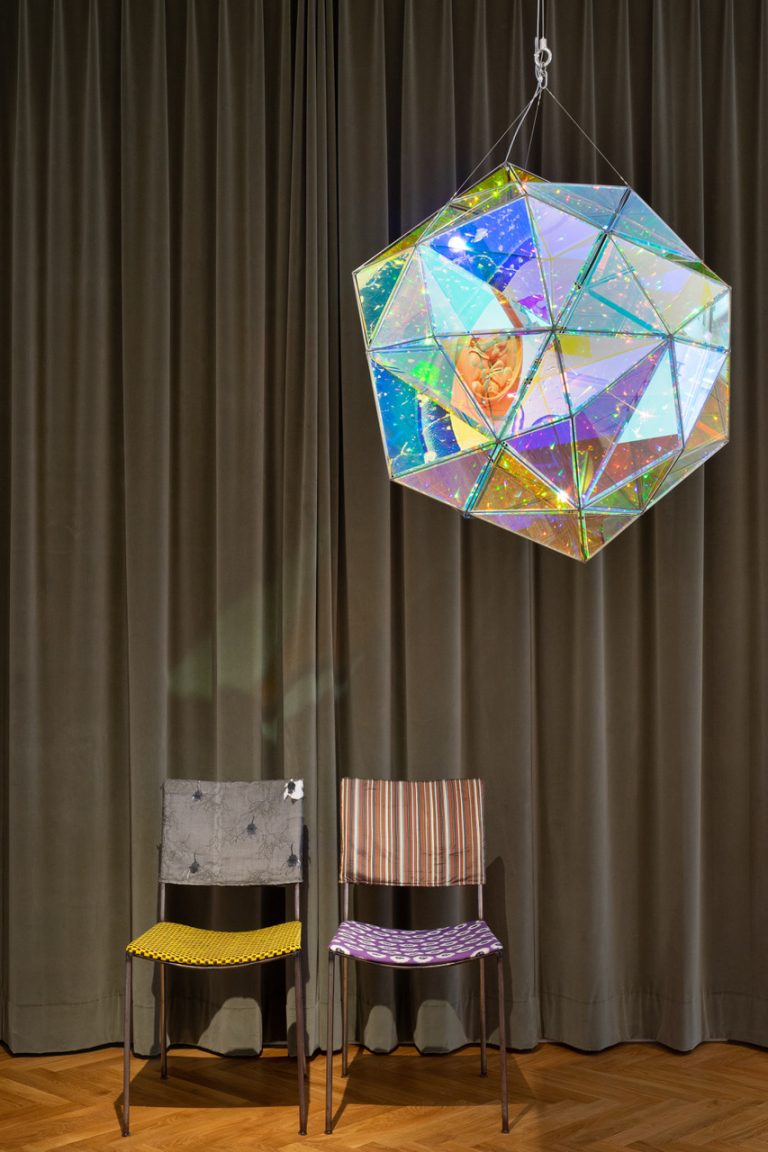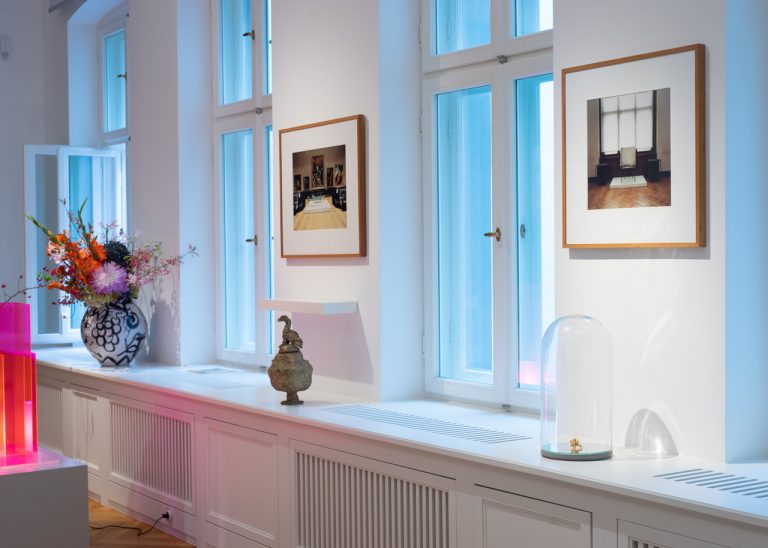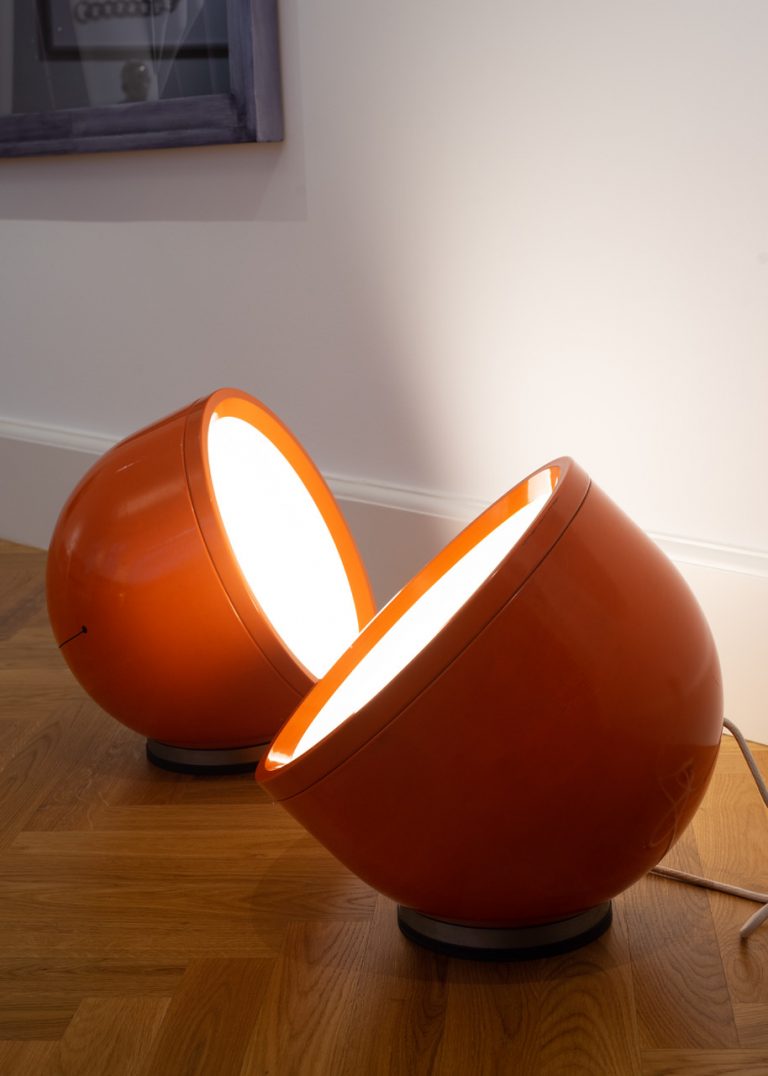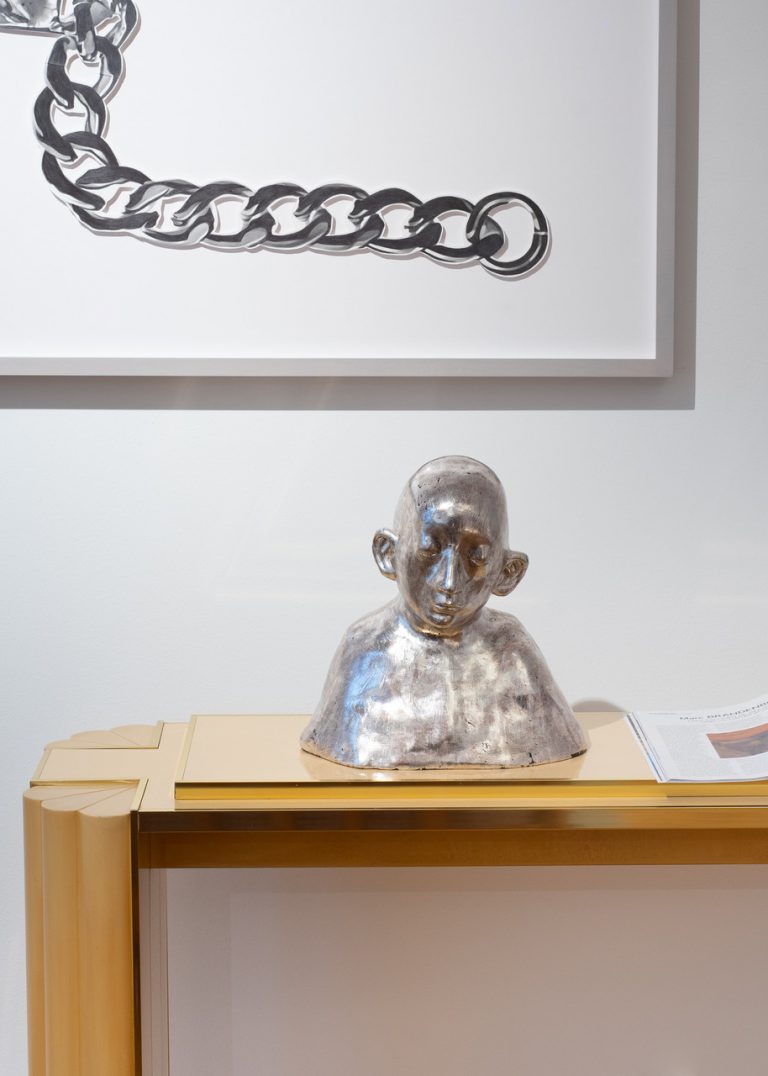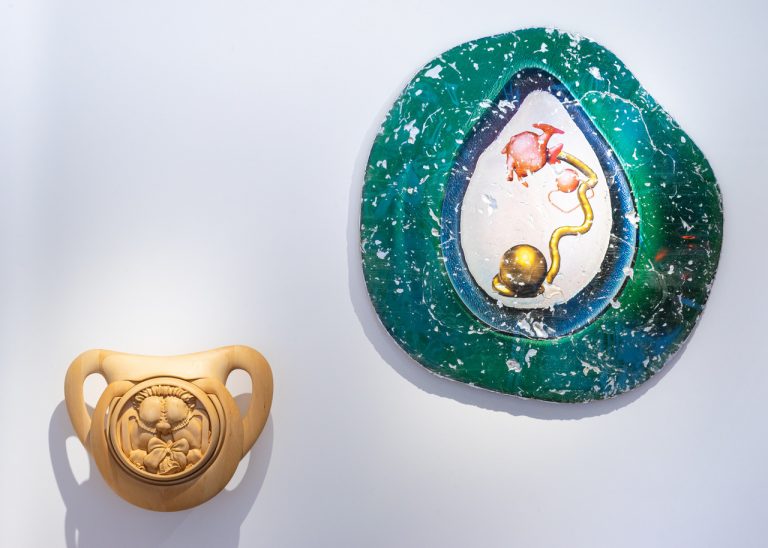 GWB  For the first iteration of PRIVATE CHOICE you invited the Berlin-based collector and art patron Bettina Böhm. What can we expect to see in this first exhibition?
AH  Great works by Olafur Eliasson, Bunny Rogers, and Paloma Varga Weisz, as well as works by artists such as Anna Uddenberg, Katja Novitskova, and Marc Brandenburg, a vintage two-seater by Guillerme & Chambron, glass art by Ritsue Mishima, and even a light object by Studio Rossi-Molinari from 1969, which Bettina has her eye on …
GWB  And how was your last Gallery Weekend Sunday?
AH  Lots of visitors, great art, good conversations.