berlin insights …
with Gunda and Peter Niemann
In our new section berlin insights, we let Berlin-based collectors have their say. We are pleased to start this series with the incredible Gunda and Peter Niemann, whose Sammlung Haus N is based in Kiel, Berlin and Athens. Their motto is: No limits, all channels, full throttle.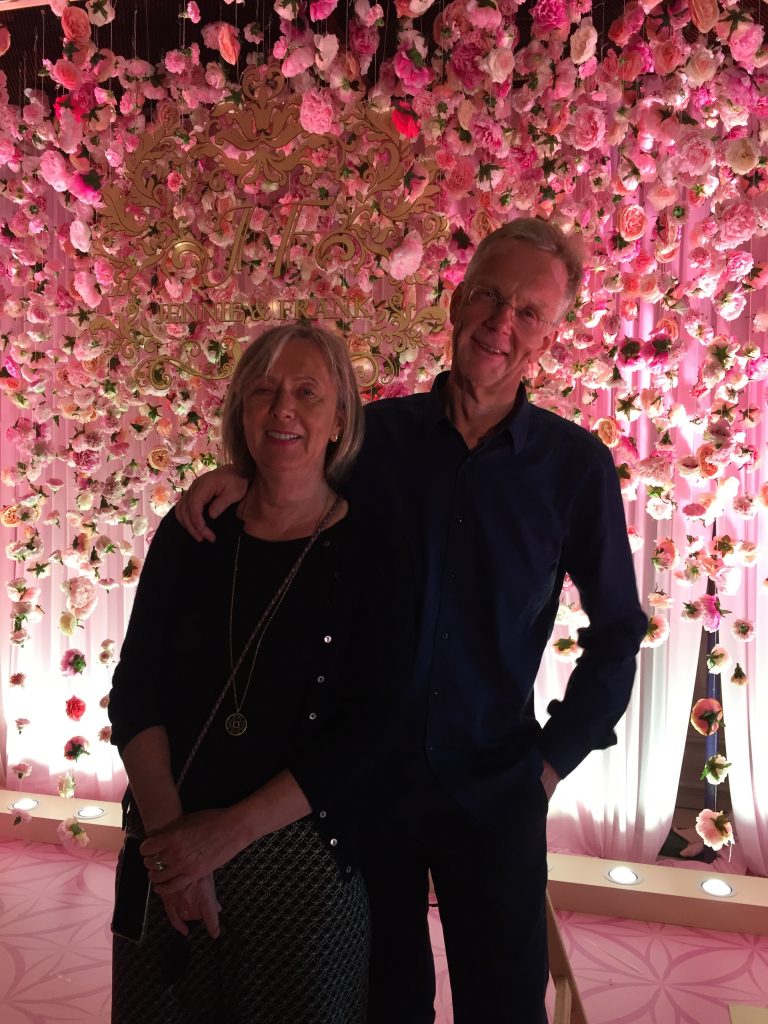 Gallery Weekend Berlin How did you get into the arts? How did you start collecting? And what was the first work in your collection? 
Gunda & Peter Niemann I purchased my first work when I was 16—it's already gone somehow. We've both been into art, music, and theater since we were teenagers, and that's how we see ourselves moving forward. We collect works that we enjoy, preferably ones that haven't been discovered yet. This question always gets the same answers: We collect what amazes us in one way or another. Of course, if something isn't amazing, what would be the point? We certainly don't collect works that would bring us automatic social recognition; that's something you need to earn on your own.
GWB And what was the last work, you acquired before or during the pandemic?
G&PN A work by Manuel Rossner through König. He's actually an AR artist, but he has to make a living too, so luckily enough there are now actual, physical works by him.
GWB Do you collect according to some specific restrictions or is there a particular orientation in your collection?
G&PN No limits, all channels, full throttle.
GWB In addition to Haus N in Kiel, there is also an exhibition space in Athens. How do you integrate this space and the residency program into your collecting activities?
G&PN It's fun to make exhibitions. Whether you need to have an exhibition space 3,500km away is, of course, a different question. Amalia Vekri, an Athens-based artist, runs Haus N Athen with an iron fist. Currently, there's a residency program in the 240m² space. We're always happy to do exhibitions, anywhere really. At the moment we're doing a show at the Weserburg Museum in Bremen, for the second time, with around 14 works. We've never shown works from our collection in Athens. We always thought that it would be a bit silly.
GWB Do you currently have a favorite work in your collection? Which work has brightened up your days or appeared to you in a completely new light in recent weeks?
G&PN By a strange coincidence, a work by Hanne Darboven showed up for auction on our screen. We didn't really know anything about Hanne Darboven, but we submitted the starting bid anyway, and now we're suddenly the owners. The great thing is that it's a calendar work from November 1989, the month the Berlin Wall fell. I like these heroes from the '70s and '80s. Getting your hands on a work by such an exceptional woman is like suddenly having Bob Dylan on stage in front of you.
GWB The first galleries and museums are slowly opening their doors again. Is there anything in particular you're looking forward to? And where will you go first?
G&PN We live in Kreuzberg, so we'll start by checking out what's happening in the neighborhood's art scene, Kraupa-Tuskany Zeidler, Klemm's, big and small venues, then we'll start moving outward. Lindenstraße, EIGEN + ART Lab, Charlottenburg.
GWB Let's look a little further into the future. What does the perfect Sunday of Gallery Weekend Berlin feel like?
G&PN At 8 am, an 8km jog with the Haus N Running Group. At 10 am, breakfast at home with one or two art friends. Then we head out, see what's going on here and there. At 2:30/3 pm, a brief stop at a restaurant or a currywurst somewhere with Pommes rot-weiß. Then look around more, but you always end up missing ´something—best to save something for later anyway. In the evening, collapsing into bed blissfully tired, reading gallery texts, or better to watch Tatort?
GWB Thank you!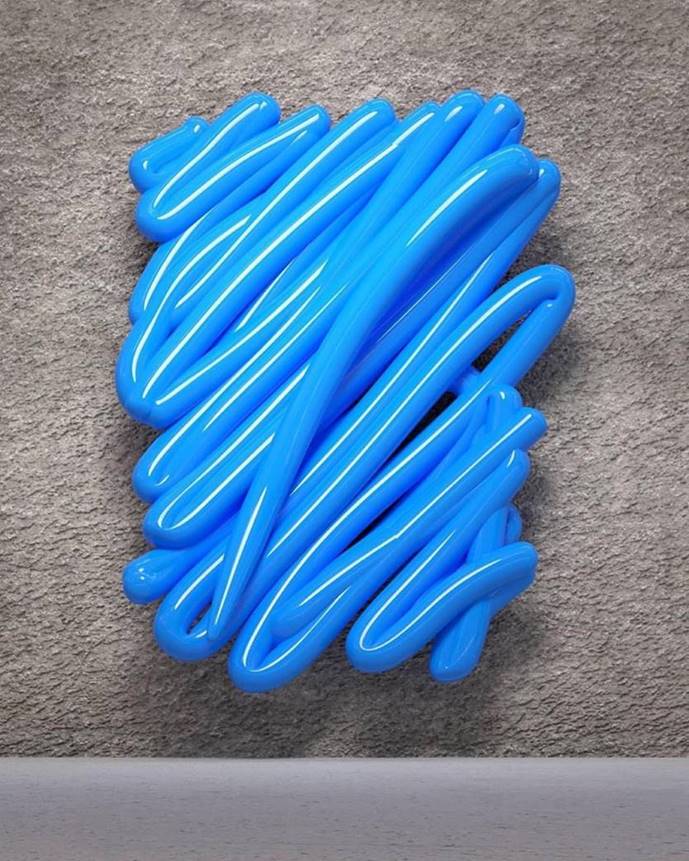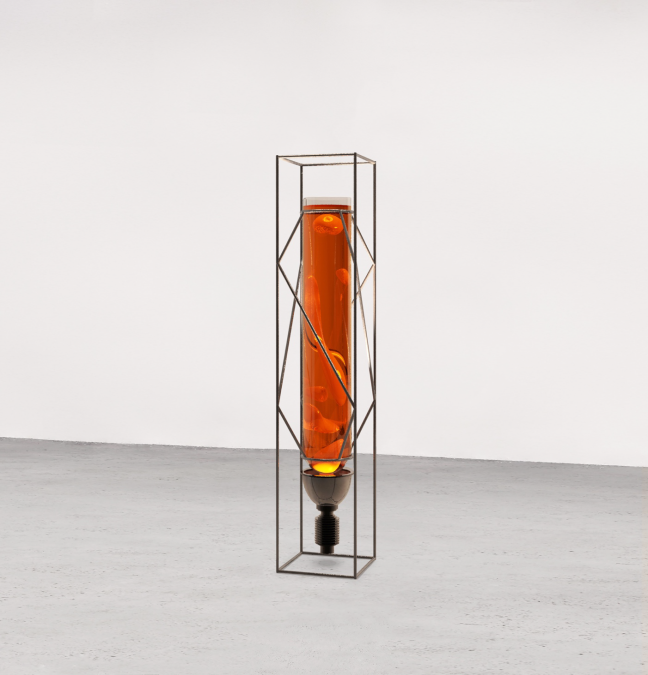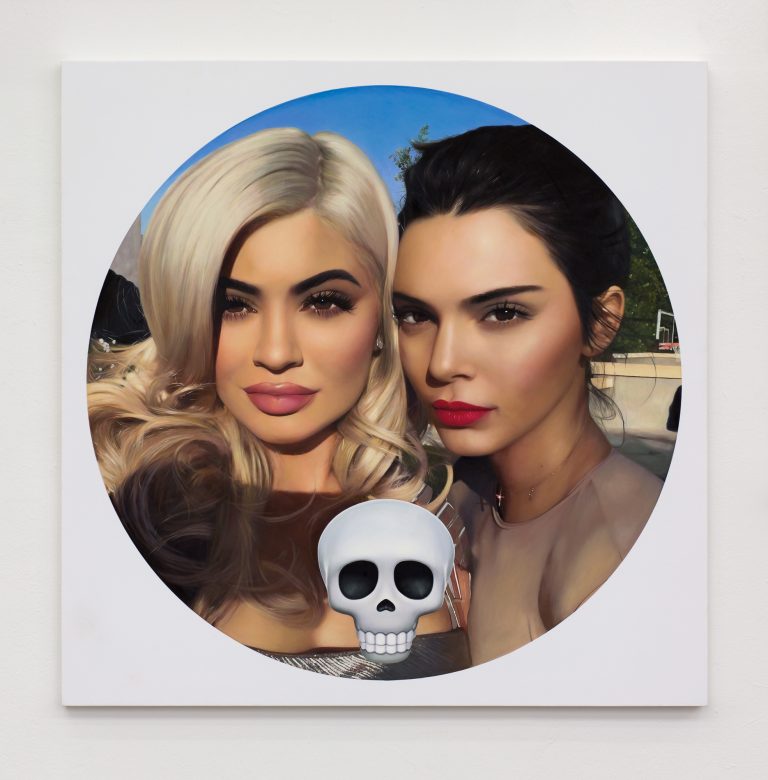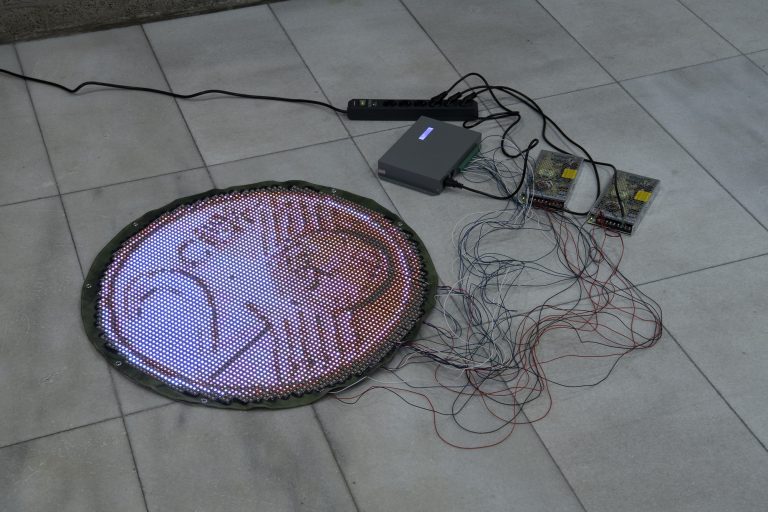 In der Rubrik berlin insights lassen wir einiger Berliner Sammler und Kulturschaffende zu Wort kommen. Wir freuen uns diese Reihe mit Gunda und Peter Niemann beginnen zu dürfen, deren Sammlung Haus N in Kiel, Berlin und Athen beheimatet ist. Ihr Motto lautet: Keine Grenzen, alle Kanäle, volles Rohr.
Gallery Weekend Berlin Wie hat das Sammeln bei Euch begonnen und was war die erste Arbeit in Eurer Sammlung?
Gunda & Peter Niemann Tatsächlich habe ich die erste Arbeit mit 16 gekauft – aber die ist irgendwie weg. Seit dieser Teenager-Zeiten habe wir beide mit Kunst, Musik und Theater zu tun, und das soll auch so bleiben. Gesammelt wird das, was Spaß macht und möglichst unentdeckt ist. Bei dieser Frage kommen immer die gleichen Antworten, ich/wir sammeln, was uns erstaunt oder so. Ja, ist doch klar, wenn es nicht erstaunt, was soll es dann? Gesammelt wird ganz bestimmt nicht das, was gesellschaftliche Punkte bringt, die muss man schon selber mit eigener Kraft holen.
GWB Nach dem Anfang, nun das Ende: Was war das letzte Werk, welches ihr vor oder während der Pandemie gekauft haben?
G&PN Manuell Rosner bei König. Eigentlich ein AR Künstler, aber der will ja auch leben und nun gibt es glücklicher Weise wahrhaft gegenständliche Arbeiten.
GWB Sammeln Sie nach bestimmten Auflagen oder gibt es eine bestimmte Ausrichtung in ihrer Sammlung?
G&PN Keine Grenzen, alle Kanäle, volles Rohr.
GWB Neben dem Haus N in Kiel gibt es noch einen Ausstellungsraum in Athen. Wie integrieren Sie diesen Raum und das Residency Programm in ihre Sammlungsaktivitäten?
G&PN Ausstellungen zu machen bringt Spaß, ob man ausgerechnet einen Ausstellungs- und Kunstraum in 3500km Entfernung haben muss, sei dahingestellt. Amalia Vekri, eine Athener Künstlerin, regiert mit harter Hand über Haus N Athen. Zurzeit ist eben Residency in dem 240m² Raum angesagt. Ausstellen tun wir immer gerne, überall. Zurzeit zum zweiten Mal mit rund 14 Arbeiten im Museum Weserburg in Bremen. In Athen haben wir noch nie eigene Sachen ausgestellt. Wäre auch ein bisschen doof, finden wir.
GWB Haben Sie derzeit ein Lieblingswerk in ihrer Sammlung?
G&PN Durch einen nicht klaren Zufall erscheint eine Versteigerungsarbeit von Hanne Darboven auf unserem Bildschirm, wir haben keine Ahnung von Hanne Darboven, aber haben den Mindestpreis geboten und plötzlich waren wir Besitzer. Das tolle ist, es ist eine Kalenderarbeit aus November 1989, dem Monat des Mauerfalls. Ich mag diese alten Helden/innen der 70/80er. So etwas von so einer eigenwilligen Frau anzufassen, ist wie Bob Dylan steht plötzlich vor Dir auf der Bühne.
GWB Langsam öffnen die ersten Galerien und Museen ihre Türen wieder. Worauf freuen Sie sich dabei besonders?
G&PN Wir wohnen in Kreuzberg, also, werden wir erstmal sehen was auf dem Kreuzberger Kunstkiez so läuft, Kraupa-Tuskany Zeidler, Klemm´s, groß und klein, dann werden wir die Ringe erweitern. Lindenstraße, Eigen + Art Lab, Charlottenburg.
GWB Schauen wir etwas weiter in die Zukunft. Wie fühlt sich der perfekte Sonntag eines Gallery Weekends in Berlin an?
G&PN 8 Uhr 8 km mit der Haus N Running Group joggen. 10.00 Frühstück zu Hause mit 1-2 Kunstleuten. Dann aber los, mal hier, mal da gucken. 14.30/15 Uhr Minirestaurantstop oder igendwo Curry Wurst mit Pommes rot/weiß.
Weiter gucken, trotzdem fällt immer irgendetwas unter den Tisch – man braucht ja auch was für später.
Abends selig müde ins Bett fallen, Galerietexte lesen oder doch noch Tatort?
GWB Vielen Dank!