What's up in Berlin?
The 11th Berlin Biennale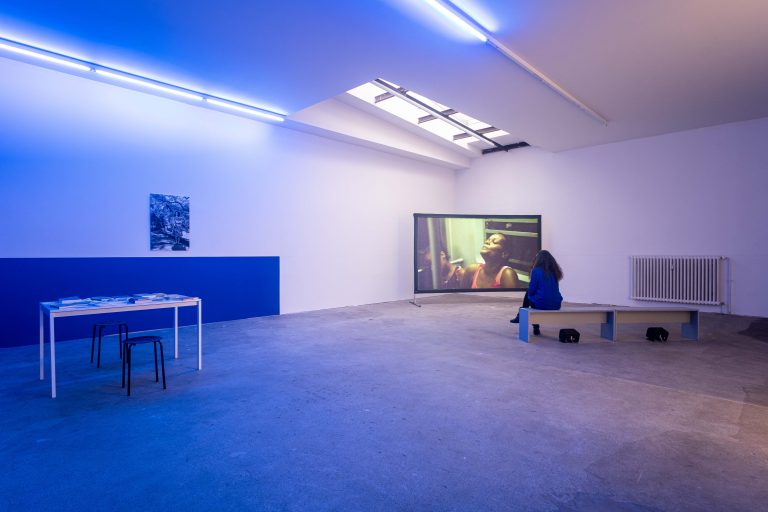 What can Berlin expect from the final part of the 11th edition of its Biennale? A concrete answer to that question is impossible to be given. Nor is it necessary. Because the 11th Berlin Biennale has been conceived as a process. As an attempt to expose ourselves to one another and pay attention to the stories that surround us. A framework with fluid content. An experiment with an open outcome.
In September 2019, we opened our temporary space at the ExRotaprint complex in the neighborhood of Wedding. With exp. 1, exp. 2 and exp. 3, the 11th Berlin Biennale has developed over the course of one year at this special place dear to us. The location in Wedding serves as a starting point from where we listen to the city and try to enter into dialogue with its inhabitants, especially with those one usually does not meet in art contexts. It is important for us to learn from the city's heterogeneity. The acquaintances we have made and the numerous dialogues we have had in Wedding are incorporated into the project. During the epilog, the space in Wedding will be converted into an archive that makes past experiences visible and contextualizes curatorial cornerstones. With our departure from Berlin-Mitte, we also counter the decentralization of Western thinking with a symbolic local decentralization – less a resignation than an invitation to break new ground.
As a cross-generational, female-identifying team of South American curators, we have envisioned the 11th edition of the Berlin Biennale as a series of lived experiences. Experiences cannot be understood as a straitjacket, they are always determined by socio-cultural contexts and subjectivity. A quintessence of the curatorial concept is the unmasking of modernity as a universal truth. We are not guided by the sensation of the ruins of the capitalist system, but looking closer to the past where lies some potential configurations of the future. We therefore reject the making of exhibitions as spectacle; our most valuable capital is solidarity.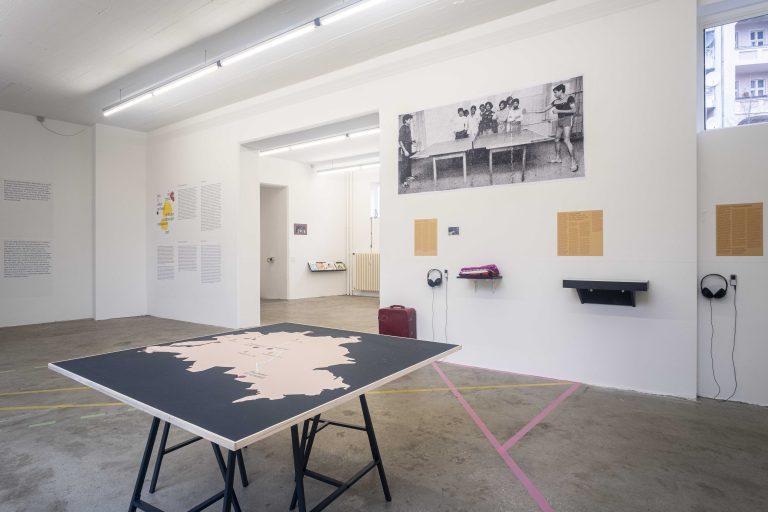 The curatorial team opposes the phantasm of universalism with radical diversification of perspectives. They draw potential for action from differences, always guided by the overriding question of which angle dominates and which historical gaps in the discourse need to be filled. By turning voices, contexts and traces of the past visible, another cartography of the world can emerge that opposes constructed borders with organically grown connections. It questions institutionalized binary norms through southern perspectives, dreams and horizons. Discursive interest in specific thematic fields, exchange at eye level and the posing of doubts and queries as a continual decolonization of thought are what leads us. As curators, we do not claim to answer those questions but want to create sustainable relations within our limited time in Berlin. The 11th Berlin Biennale is just a possible ritual of togetherness.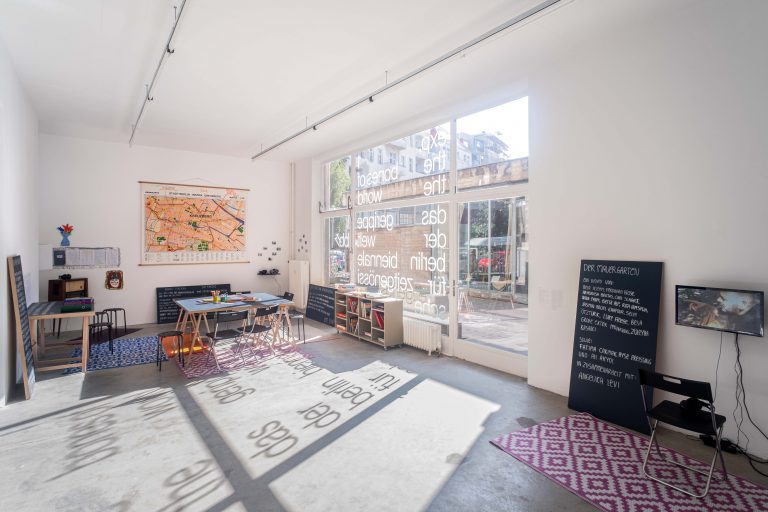 The epilogue of the 11th Berlin Biennale will take place from September 5 to November 1, 2020, at four exhibition venues: KW Institute for Contemporary Art, daadgalerie, Gropius Bau, and 11th Berlin Biennale c/o ExRotaprint.