Gallery Portrait
Guido W. Baudach
His gallery functions more like an "arthouse cinema," says Guido Baudach. "I never wanted to run a bank or a department store." Independence and flexibility are key for him, concentration on the essentials and programmatic twists. That's how he continuously succeeds in making surprising exhibitions. Like at the last Gallery Weekend, for example, when he presented the abstractions of the young Berlin painter Tamina Amadyar. The graduate of the Kunstakademie Düsseldorf makes large-format paintings where energy, sensitivity, and conceptual rigor enter into exciting relationships.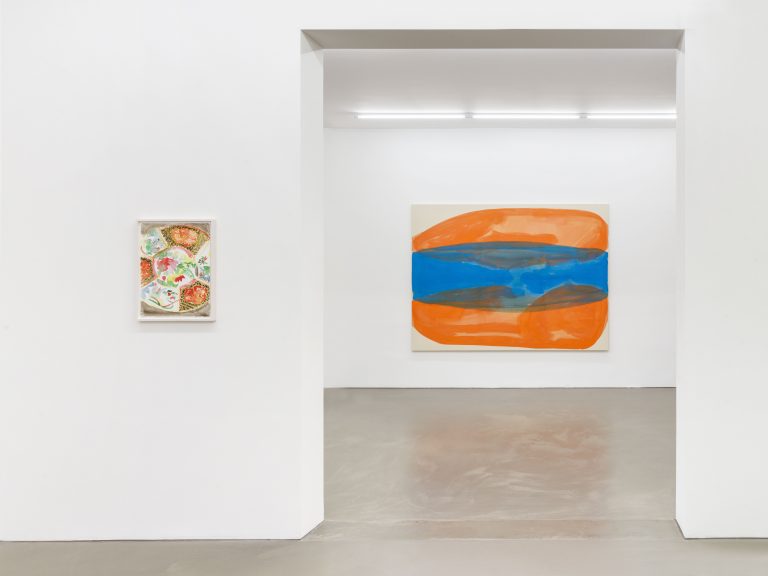 Amadyar's paintings reflect spaces and movements. This suits Baudach. After all, the programmatic relationship to space is a red thread running through his portfolio, just as it does through the gallery's history. His business has its roots in the wild nineties, when Berlin's cultural acceleration was primarily determined by converting or temporarily using spaces in the former East. Vacant commercial and industrial buildings sometimes became bars, clubs, studios, or galleries overnight.
Baudach was there when, in the winter of 1999, an abandoned store at the western end of Torstrasse in Mitte was revived in the form of a collaboratively run project space. The peculiar name "Maschenmode" came from the premises' previous history as a haberdashery and was taken over without much hesitation. Berlin-Mitte had a magical appeal at the time. In 1998, the first Berlin Biennale was held; the freshly renovated Kunst-Werke had been reopened in the fall of 1999; and at the Volksbühne am Rosa-Luxemburg-Platz, Frank Castorf and stage designer Bert Neumann celebrated a radical stage aesthetic that also radiated into the art scene.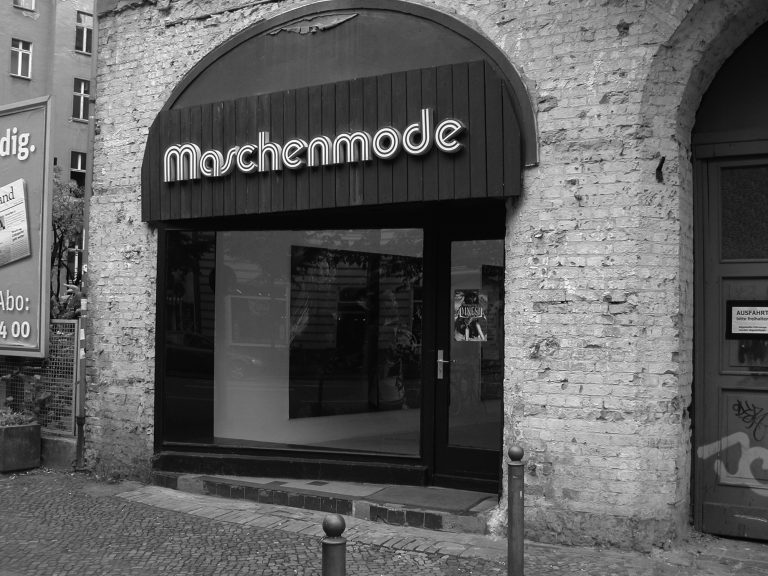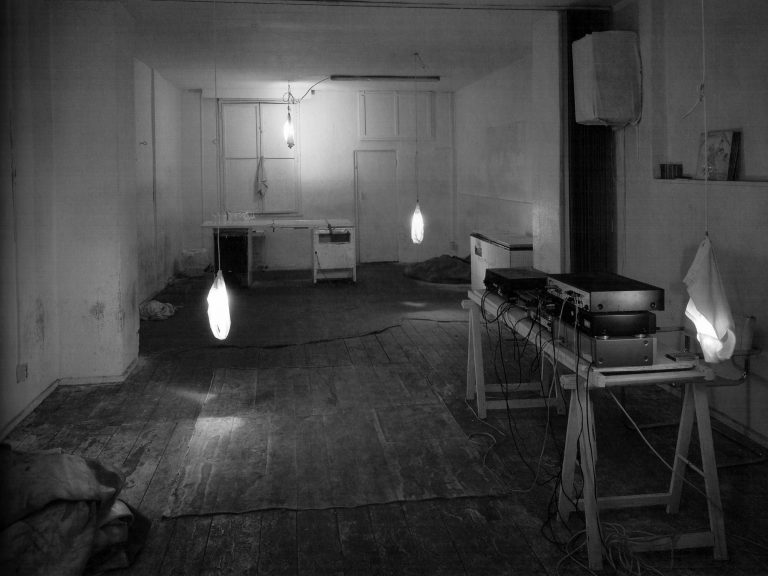 It was also Zipp and other artists who encouraged Baudach to evolve from operator of a non-profit project space to gallery owner in the spring of 2001. Why bother looking for a gallery when you could start one yourself? To this day, many artists from the founding phase—such as the aforementioned Thomas Zipp, as well as Andy Hope 1930, Markus Selg, and Björn Dahlem—are still represented by Baudach. Their art decisively shaped the gallery's profile in the early days. The internationalization of the program coincided with the art boom around 2005. Baudach organized exhibitions with paintings by the Norwegian Bjarne Melgaard, with videos by the Dutchman Erik van Lieshout, and with the American video artist Aïda Ruilova. Early on, he brought the conceptual art of New York-based Rashid Johnson to the German capital.
Since 2013, the gallery owner has been exhibiting art on Potsdamer Strasse. Before that, he also ran his gallery in an industrial hall of around five hundred square meters in Berlin-Wedding for a while. He answered the question "industrial loft or cabinet?" in his own way. "Both have their charm." But instead of talking about himself, he prefers to talk about art. For example, about the ideology-critical architectural sculptures by Cologne-based Städel graduate Jasmin Werner, who will exhibit in his space for the first time in September.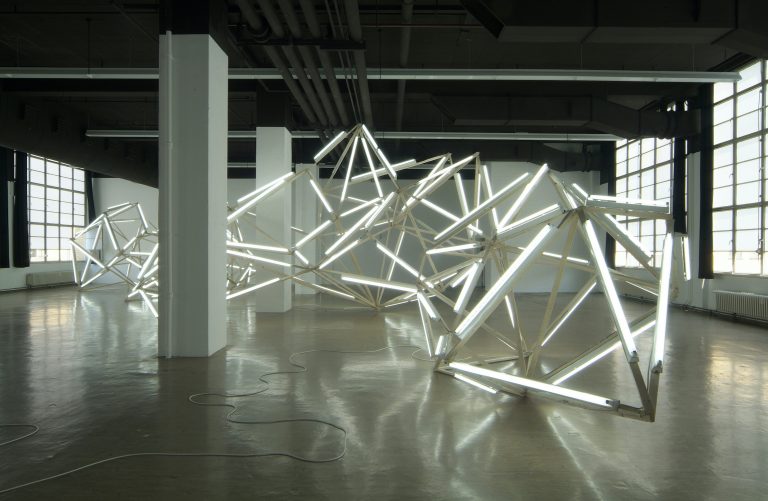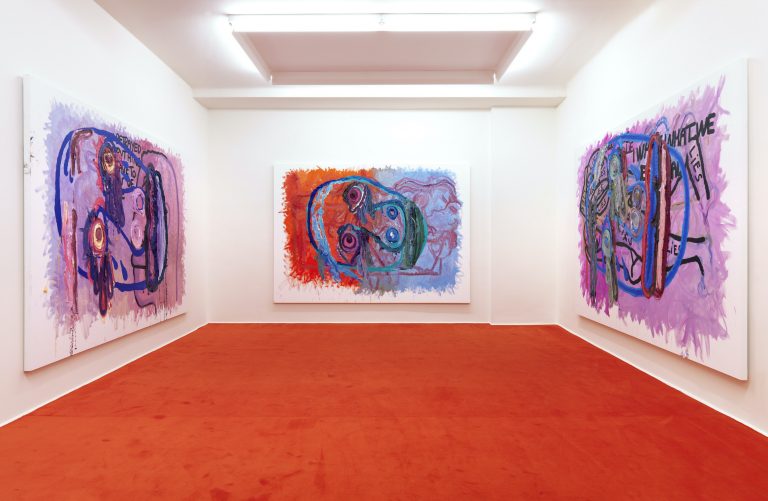 Seine Galerie funktioniere eher wie ein "Programmkino" sagt Guido Baudach. "Ich wollte nie eine Bank oder ein Kaufhaus betreiben." Unabhängigkeit und Beweglichkeit sind ihm wichtig, Konzentration auf das Wesentliche und programmatische Wendungen. So gelingen ihm immer wieder überraschende Ausstellungen. Wie beim vergangenen Gallery Weekend etwa, als er die Abstraktionen der jungen Berliner Malerin Tamina Amadyar präsentierte. Die Absolventin der Düsseldorfer Kunstakademie produziert großformatige Gemälde, in denen Energie, Sensibilität und konzeptuelle Strenge in aufregende Verhältnisse treten.
Amadyars Bilder reflektieren Räume und Bewegungen. Das passt zu Baudach. Denn der programmatische Raumbezug zieht sich wie ein roter Faden durch das Portfolio, genauso wie durch die Geschichte der Galerie. Die Wurzeln des Unternehmens liegen in den wilden Neunzigern, als die kulturelle Beschleunigung Berlins vor allem von Zwischen- und Umnutzungen im ehemaligen Ostteil bestimmt war. Aus leerstehenden Geschäfts- und Industriearchitekturen wurden manchmal über Nacht Bars, Clubs, Ateliers oder Galerien.
Baudach war dabei, als im Winter 1999 ein verwaistes Ladengeschäft am westlichen Ende der Torstraße in Mitte in Form eines gemeinschaftlich betriebenen Projektraums wiederbelebt wurde. Der eigentümliche Name "Maschenmode" stammte aus der Vorgeschichte der Räumlichkeiten als Kurzwarengeschäft und wurde kurzerhand übernommen. Berlin-Mitte besaß zu dieser Zeit eine magische Anziehungskraft. 1998 hatte die erste Berlin Biennale stattgefunden, die frisch sanierten Kunst-Werke waren im Herbst 1999 wiedereröffnet worden und an der Volksbühne am Rosa-Luxemburg-Platz zelebrierten Frank Castorf und der Bühnenbildner Bert Neumann eine radikale Bühnen-Ästhetik die auch in die Kunstszene strahlte.
Ursprünglich war Baudach Mitte der Neunziger aus Köln nach Berlin gekommen, um eine geisteswissenschaftliche Dissertation abzuschließen und eine akademische Laufbahn einzuschlagen. Doch im Frühjahr 2000 wurde er zum alleinigen Betreiber der "Maschenmode". Ein im Wochentakt wechselndes Ausstellungsprogramm machte den Projektraum schnell zu einem Fixpunkt der Szene. Für zusätzlichen Schub sorgte der vom ehemaligen Städelschüler Thomas Zipp initiierte Künstlertreff "Dirt" nebenan. Der Name der spartanischen Bar korrespondierte mit dem Konzept. Ein ursprünglich weiß getünchter, fast dunkler Raum diente nachts zum gemeinschaftlichen Biertrinken und Musikhören und schmutzte allmählich ein. Das "Dirt", das auch zur Querfinanzierung der Maschenmode-Ausstellungen beitrug, wurde nur sechs Monate alt.
Zipp und andere Künstler waren es auch, die Baudach im Frühjahr 2001 dazu ermutigten, vom Betreiber eines non-kommerziellen Projektraums zum Galeristen zu mutieren. Warum auch eine Galerie suchen, wenn man selber eine starten konnte? Bis heute werden zahlreiche Künstler der  Gründungsphase wie genannter Thomas Zipp oder auch Andy Hope 1930, Markus Selg und Björn Dahlem von Baudach vertreten. Sie prägten mit ihrer Kunst in der Frühzeit das Profil maßgeblich. Die Internationalisierung fiel mit dem Kunstboom um 2005 zusammen. Baudach organisierte Ausstellungen mit Bildern des Norwegers Bjarne Melgaard, mit Videos des Holländers Erik van Lieshout sowie der amerikanischen Videokünstlerin Aïda Ruilova. Früh holte er die Konzeptkunst des in New York lebenden Rashid Johnson in die deutsche Hauptstadt.
Seit 2013 zeigt der Galerist nun Kunst an der Potsdamer Straße. Davor betrieb er seine Galerie zeitweise auch in einer rund fünfhundert Quadratmeter großen Industriehalle in Berlin-Wedding. Die Frage "Industrieloft oder Kabinett?" hat er auf seine Weise beantwortet. "Beides hat seinen Reiz." Doch lieber als über sich selbst spricht er über Kunst. Zum Beispiel über die ideologie-kritischen Architektur-Skulpturen der in Köln lebenden Städel-Absolventin Jasmin Werner, die im September erstmals in seinen Räumen ausstellen wird.