Damien Hirst
Oranges and Lemons
Gallery Openings—15 Sep 2023, 6 to 9 PM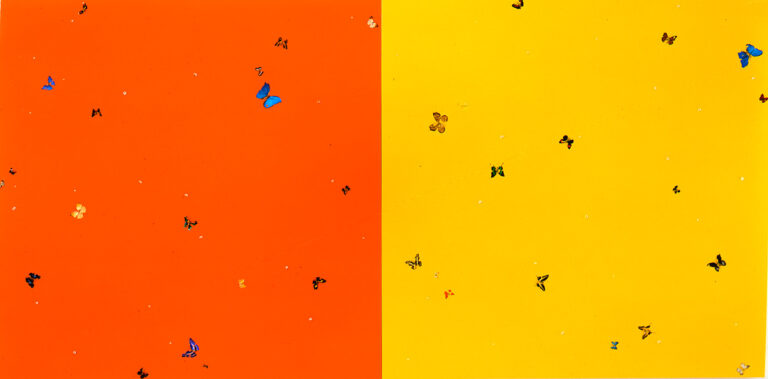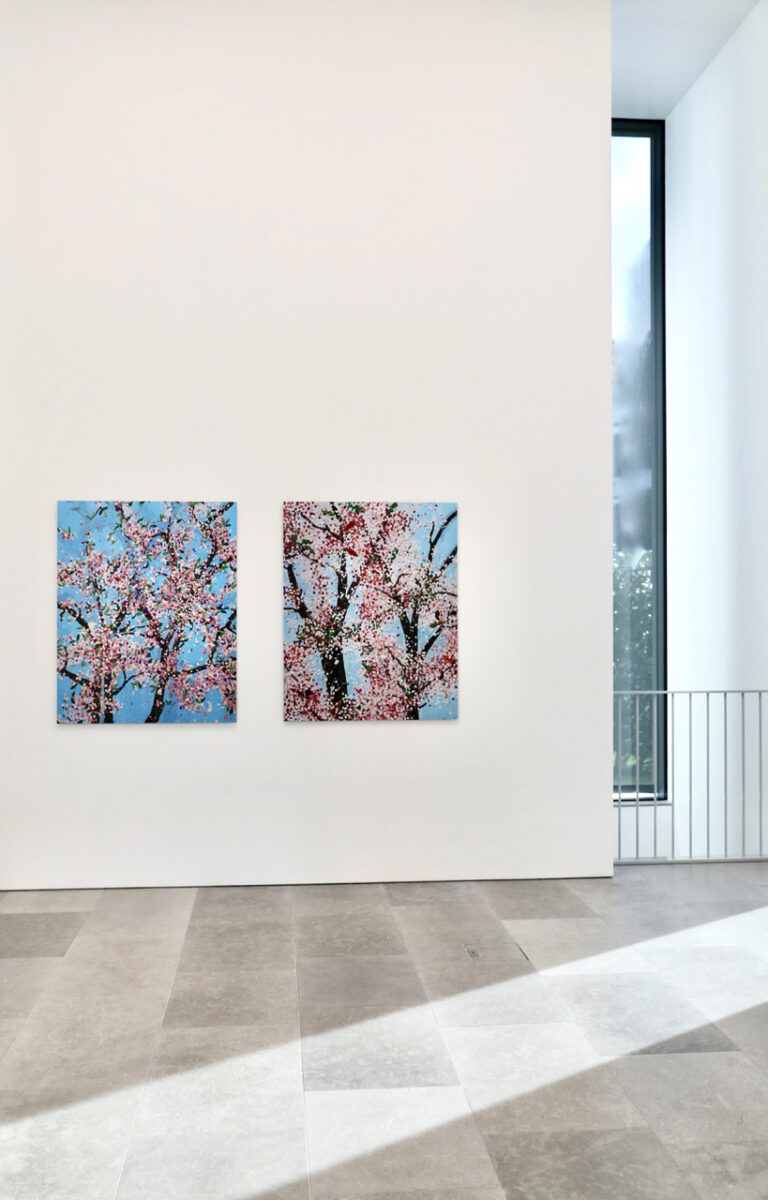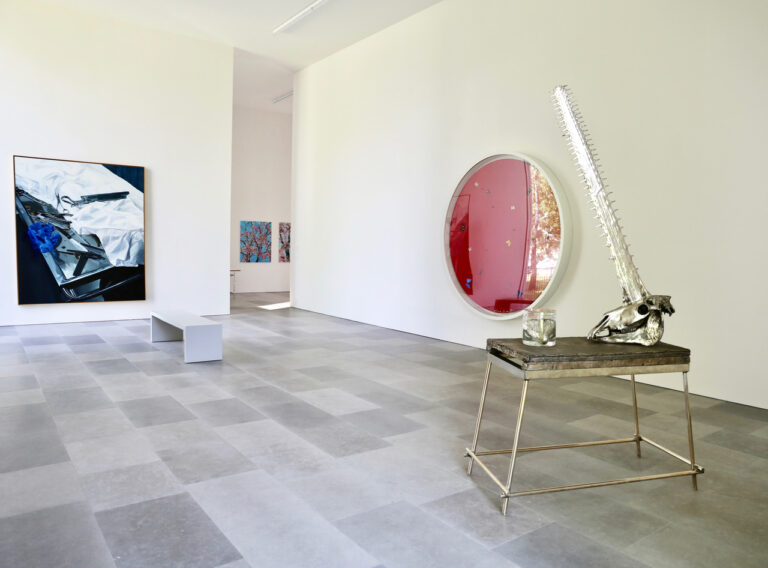 For years, Bastian has understood the work of Damien Hirst as commentaries and messages on our time, in which art is being asked more urgently than ever for guiding answers to the social phenomena of our life. But the answers deliver only ephemeral pictorial inventions, which in the equanimity and the surface of neurotic floods of images of the consciousness industry, are no longer the warning sensorium of our time.
And yet, art poses questions whose radicality is also reflected in Hirst's motifs. And they are of the same fundamental experience that once determined the work of Francis Bacon, Samuel Beckett and Andy Warhol: the depiction of pain, of transience, of the meaninglessness of life.
Even in the works in which seemingly poetic ciphers appear: in flower shapes and butterflies, we recognise the flash of beauty as a tragic moment. The beauty of the butterflies is also the synonym of extinction that is within reach.
In 2012, Damien Hirst's work was the subject of a retrospective at London's Tate Modern. In recent years, he has had solo exhibitions at major institutions such as the Villa Borghese, Rome, and the Henry Moore Institute at Hepworth Wakefield. Hirst's work cycle Cherry Blossoms was exhibited at the Fondation Cartier in Paris in 2021 and at the National Art Centre Tokyo in 2022.