Nina Canell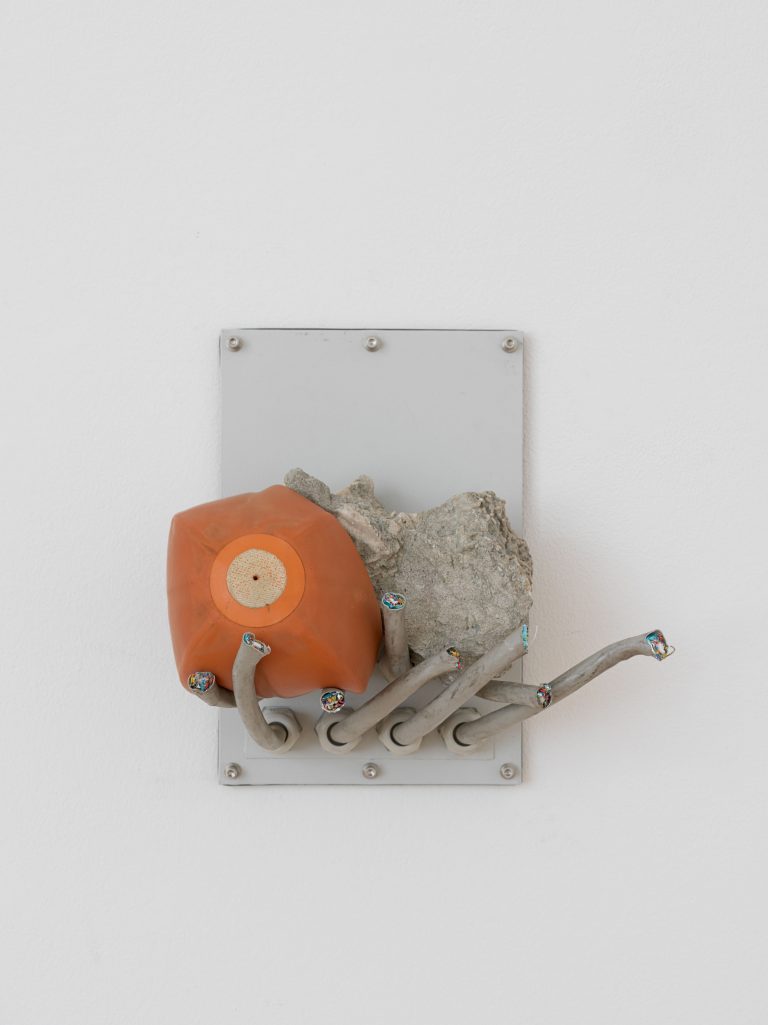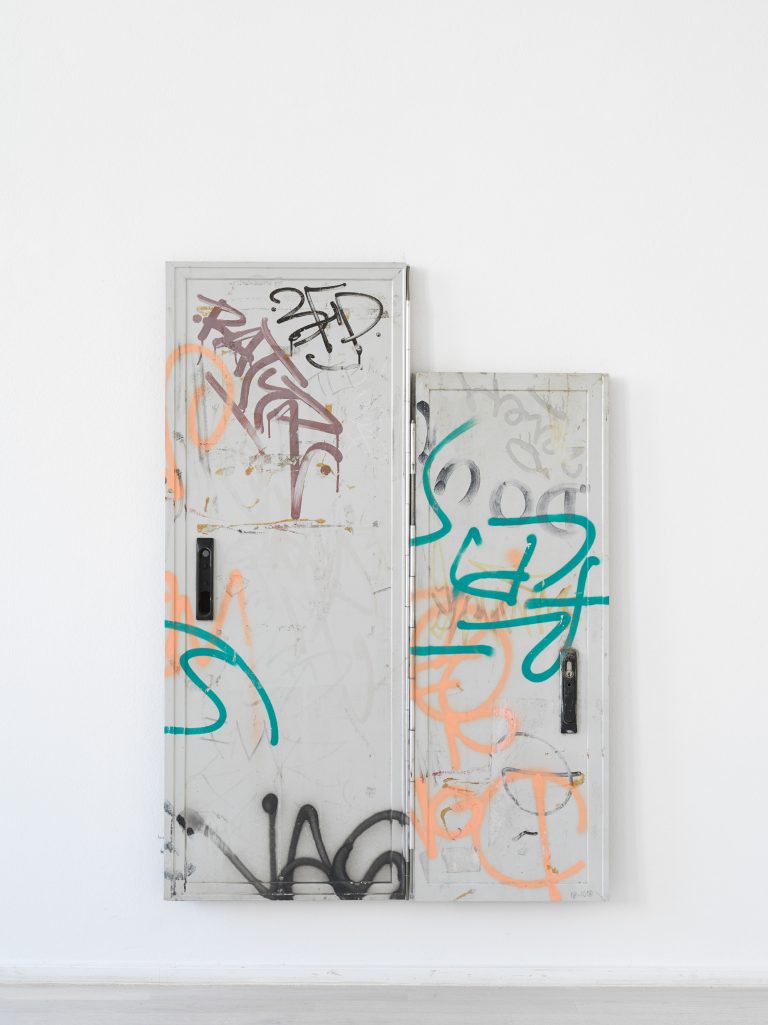 Galerie Barbara Wien presents its fourth solo exhibition with the Swedish artist Nina Canell, whose work revolves less around the finished art object, than the surprising, movable and inexhaustible capacities of the matter it contains. Throughout the sculptural process, this potential of energy is managed, placed, distributed, lost and regained, but never fully controlled.
The exhibition title Dits Dahs, an oddly formed onomatopoeia, is borrowed from the two different signal durations of Morse code, called dots and dashes or dits and dahs. Canell's new body of work takes its cue from such transfers – its gaps as well as glitches – breaking down conduits in order to reflect on material interference. As a result of both chance encounters and careful observations, this mediation between substances and stuff leaves traces: from the distance that they travel, the things they bump into, or the vibrations that pass through them. Canell incorporates real-time presence as an integral aspect of her sculptural situations – which are not an attempt to explain the world but to densify it with the impurities of process, the agency of materials and the unexpected directions in which they send our attention.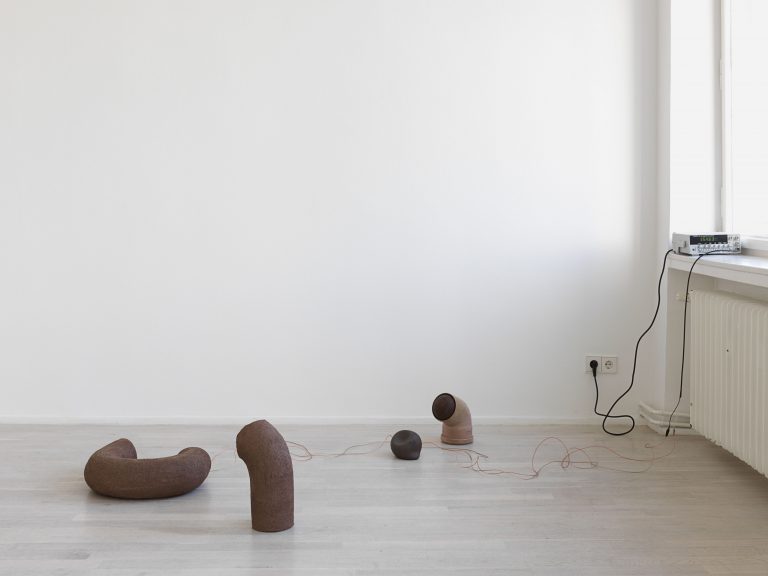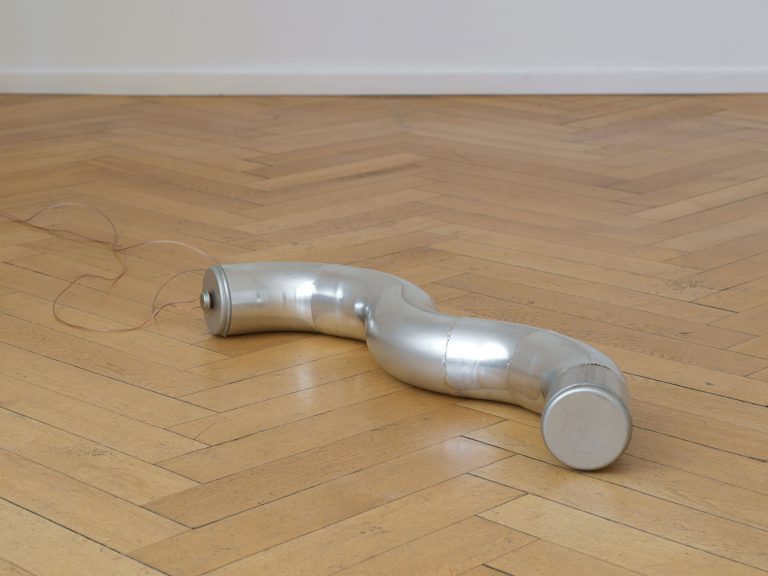 "Dits Dahs" runs in parallel to Canell's exhibition at Daniel Marzona, which shares the same title.
Coinciding with the exhibition, Nina Canell and Robin Watkins will launch a new artists' book: "Amber (A visual anthology of the contradictory representation of the female body in the electrical age)". 176 pages, colour offset with a screen printed slipcase, published by Rhombus Press, New York, limited to 250 copies.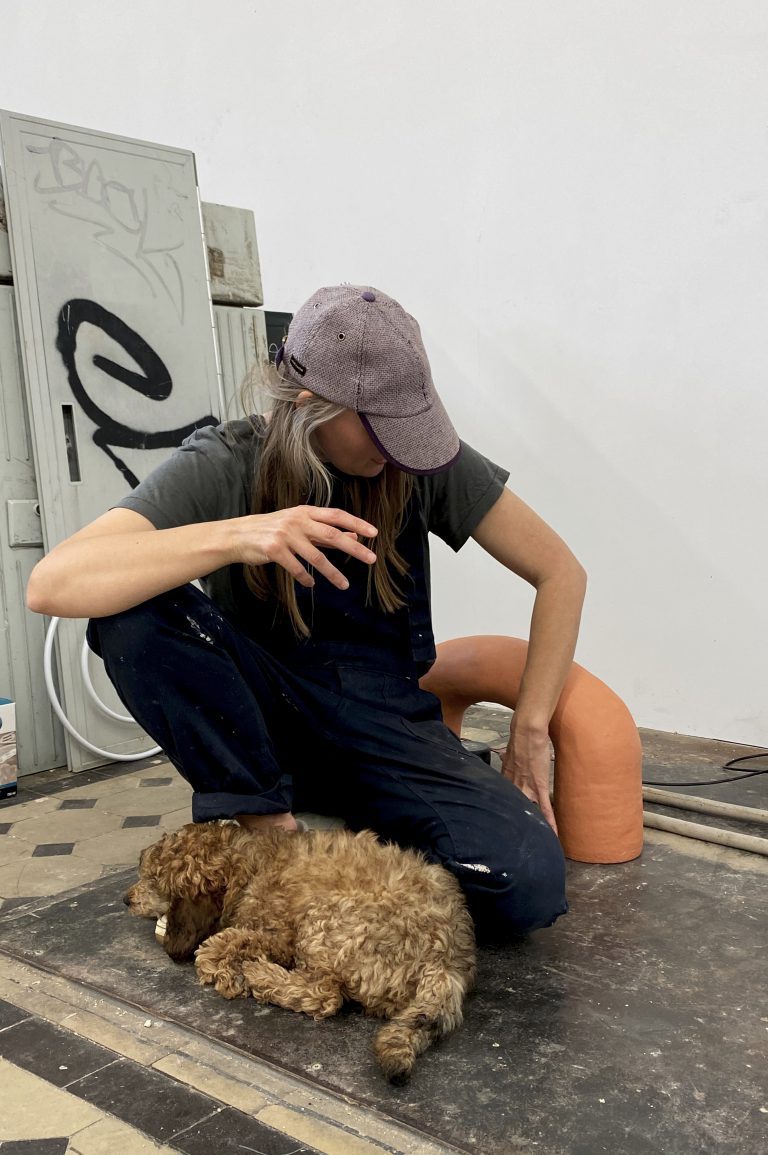 Nina Canell (* 1979 in Växjö, Sweden) lives and works in Berlin. Her recent solo exhibitions include Kunsthalle Baden-Baden (2019), Kunstmuseum St.Gallen (2018), S.M.A.K. Ghent (2018), Museo Tamayo, Mexico City (2017), Center d'art contemporain d'Ivry – Le Crédac, Paris (2017), Arko Art Centre, Seoul (2015), Moderna Museet, Stockholm (2014), Hamburger Bahnhof, Berlin (with Rolf Julius, 2013). Her work was presented at the Nordic Pavilion at the Venice Biennale (2017), as well as biennales in Cuenca (2018), in Lyon (2015), Sydney (2012), La Triennale, Palais de Tokyo, Paris (2012), Tate Liverpool (2010), Gwangju (2008) and Manifesta 9, Rovereto (2008).