Gallery Portrait
Barbara Wien
Duncan Ballantyne Way, 2023
When Barbara Wien was working as an art critic and journalist in Berlin in the 1980s, she interviewed the famous Swiss artist and writer, Dieter Roth. He persuaded her to stop working for magazines and instead come and work for him in Basel and lead his publishing house. This was the start of a "life-changing" experience for the Munich-born gallerist, who worked for Roth in Basel and in Berlin until late 1987. "I learnt so much about book publishing and the art market," says Wien, speaking in a newly cleared-out room in her bright, high-ceilinged gallery at Schöneberger Ufer. "And importantly, it gave me the idea to open a space for artists' books, drawings, paintings and prints." Originally called Wien's Laden & Verlag, the gallerist opened her unique hybrid of a gallery and publishing house in Goethestraße, Charlottenburg in 1988.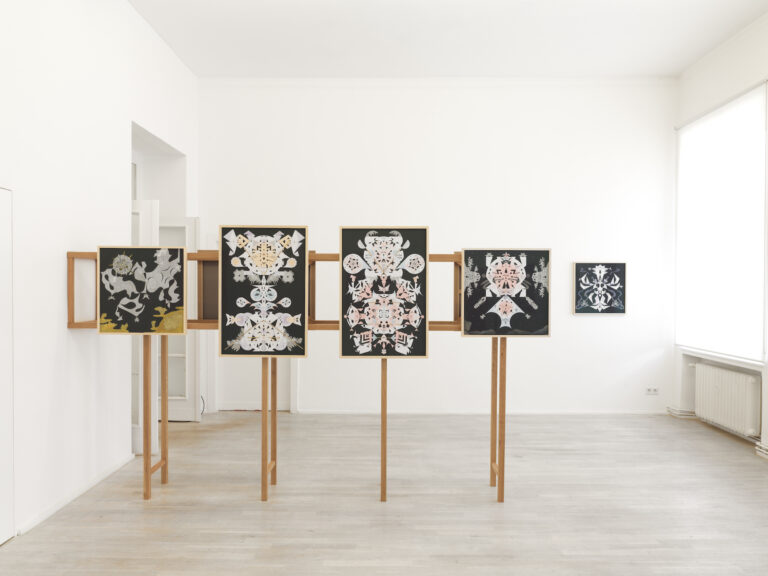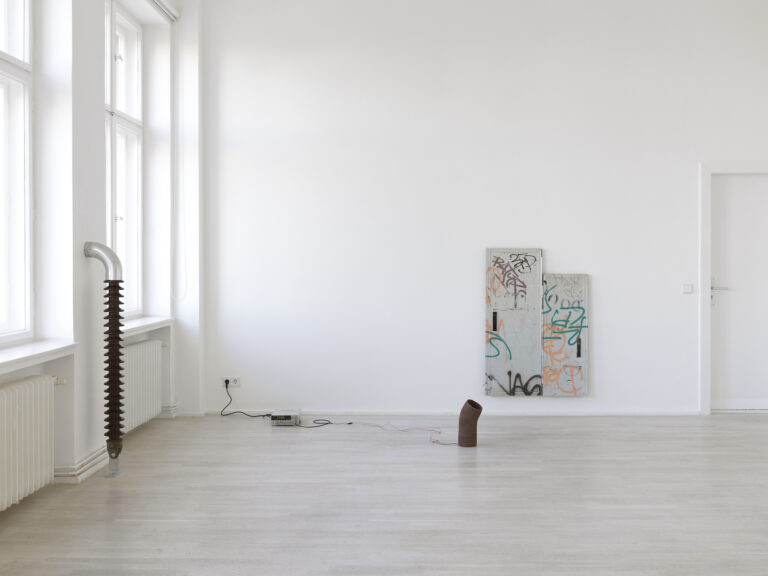 In the beginning, the freedom of not having an established roster of artists allowed Barbara Wien to work with artists she knew from her practice as a writer: "I worked with artists and poets like Emmett Williams, Robert Filliou, Günter Brus, Per Kirkeby, and the German poet and filmmaker Gundi Feyrer, just to name a few. Exhibitions with books and editions took place with Hans-Peter Feldmann, who is still part of the artists list, or with Christian Boltanski – an artist who was just so happy I focused on his books, for him a major part of his art." In those early days, alongside selling and publishing books, the space always kept one wall available for art exhibitions. But as its international reputation began to grow, the focus shifted increasingly to putting on exhibitions; laying the basis for what is now, 35 years after its founding, one of Germany's most highly respected contemporary art galleries. With a program featuring artists like Haegue Yang, Mariana Castillo Deball, Dave McKenzie, Eric Baudelaire, Shimabuku, Luca Frei, Daniel Lie, and Ester Fleckner alongside artists from earlier generations such as Jimmie Durham, Dieter Roth and the estate of Tomas Schmit.
Rather than following the route of many contemporary art galleries, the gallery has never pursued rapid expansion and has instead grown organically. A fact partly explained by Wien's close links with the 1960s Conceptual Art Movement, especially the Fluxus events and their "resistance to commercialization. The priorities were processes, rather than results. Those movements focused on perception and sharpened my awareness that everything is changing constantly," says Wien. "Artists like Dieter Roth and Tomas Schmit taught me about breaking away from the dry academia and embracing a freer expression. Their attitude trained me to search for younger artists who were skeptical about what society and the government offers, artists that raise questions about reality. It's about learning to doubt and to look twice."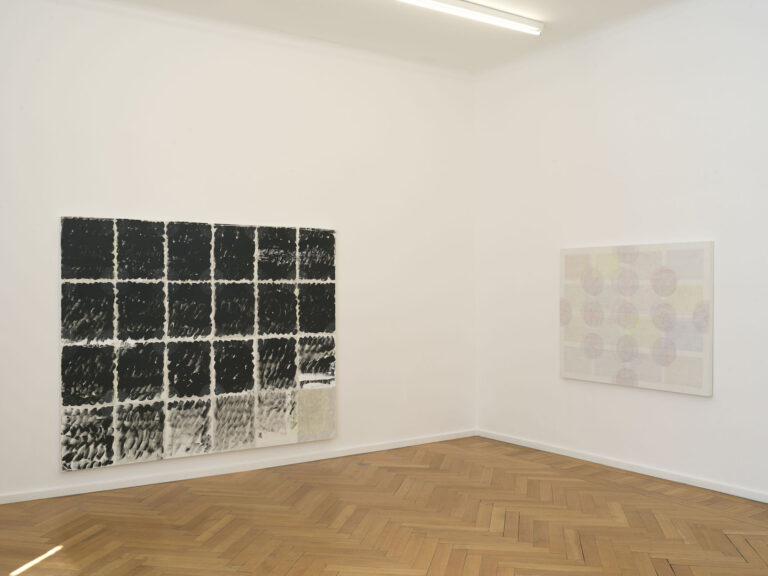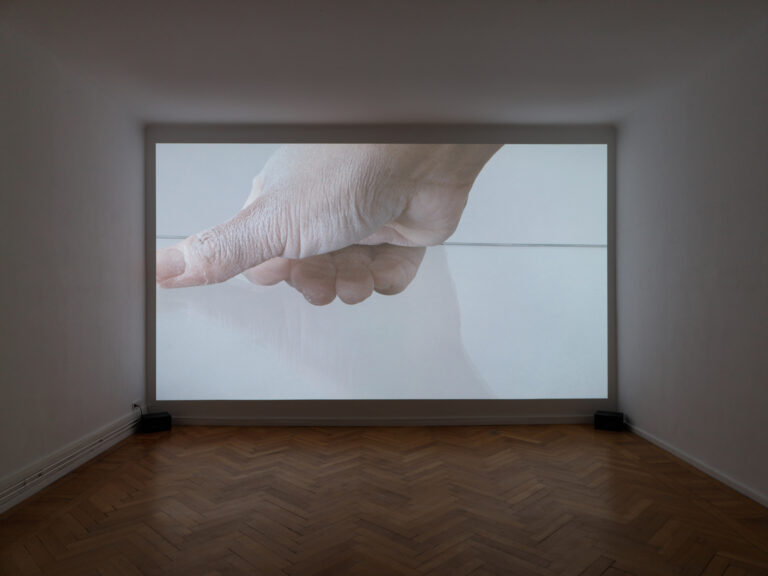 That stance can be seen in the gallery's approach today, especially in their choice of artists. Such as the Swedish-born artist, Nina Canell, who Wien first discovered at an art fair having come across her work "Morasko Circle" (2007). "It was incredible, just a bucket filled with water placed on the floor, steam rising out of it. But the water wasn't boiling, the steam was caused by ultrasound. Imagine, you sit on the floor to figure out what it is and you discover it is something completely different from what you expected. It comes down to playing with perception – for me the most important thing."
Over the decades, the gallery has existed in multiple locations across Berlin with spaces in Charlottenburg, Schöneberg, Mitte and now in its current location at Schöneberger Ufer (Tiergarten). A multi-dimensional space, which has room for installations, space for two rooms devoted to books and even a ground floor showroom for special installations. For Wien, the essence of the gallery is still very much shaped by publishing which remains a hugely important part of her role as a gallerist: "We always try to make a new book possible", she says, "if it can enrich an exhibition and develop the theories around the work."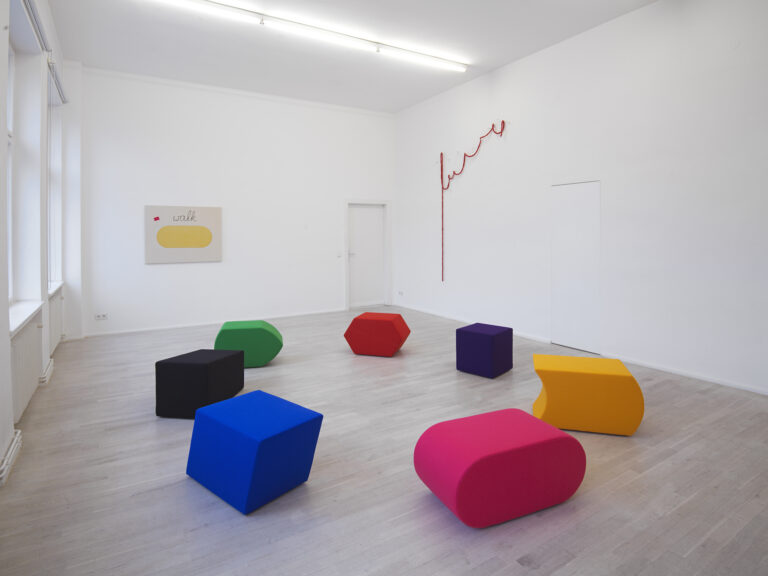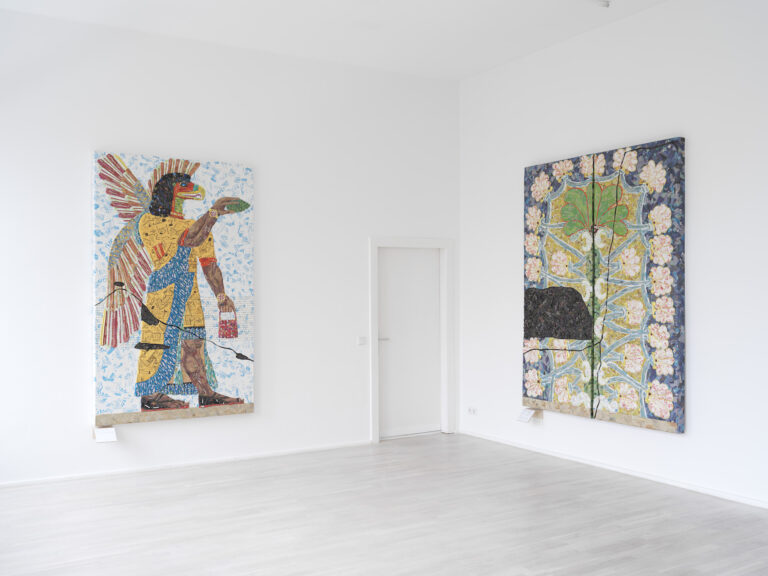 For the 19th Gallery Weekend Berlin the gallery is participating with a project by the Iraqi-American artist Michael Rakowitz "I'm good at love, I'm good at hate, it's in between I freeze". The research project culminates in a film exploring the historical context of a Leonard Cohen concert that was scheduled to take place in Ramallah, Palestine but that never happened. "The film was approved for an exhibition in Montréal, but Cohen's management grew increasingly displeased with the film, accusing Rakowitz of presenting a one-sided (pro-Palestinian) account." Says Wien. "After Cohen's death, his manager refused further permission for Rakowitz to use his music outside the context of the Montréal Show unless the film was changed. Rakowitz declined to alter the film according to the management's demands and withdrew from the exhibition." Barbara Wien has invited Rakowitz to now show a new version of the film that highlights the project's own fragmented nature, as the circumstances surrounding the film's production and the reactions to it are woven into the work itself.
The film will be shown alongside a range of documents and memorabilia, including Cohen's typewriter that the artist acquired through eBay, as well as letters and photographs. The exhibition, which opens on April 28th will continue throughout the summer and stay up until July 29th. "I always think there's no need for these short exhibitions," says Wien, who wants to give people ample chance to see the shows. "It's not my way of working, and anyway, I always think it pays off to take your time."