Berta Fischer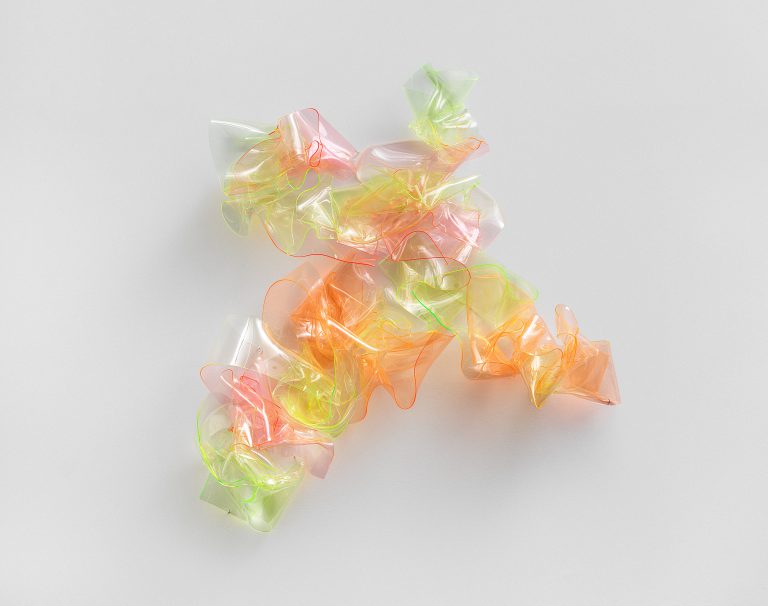 Galerie Barbara Weiss is pleased to present an exhibition with new works by Berta Fischer on the occasion of Gallery Weekend 2020.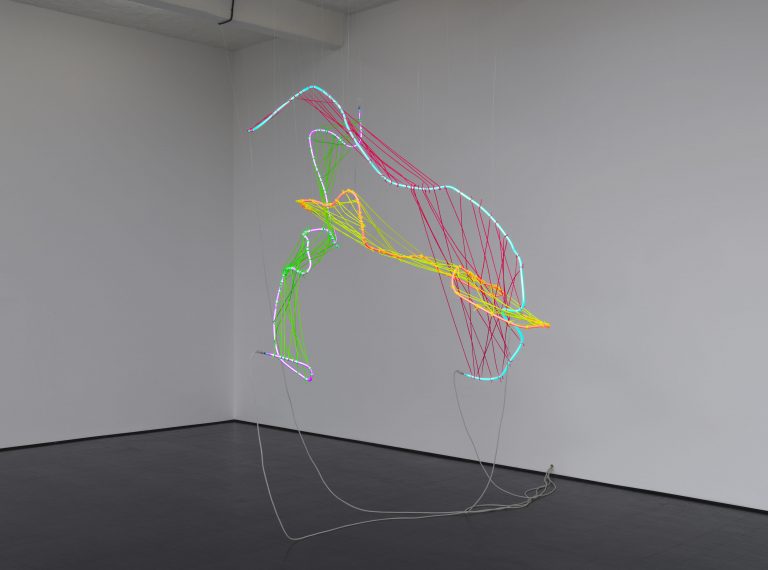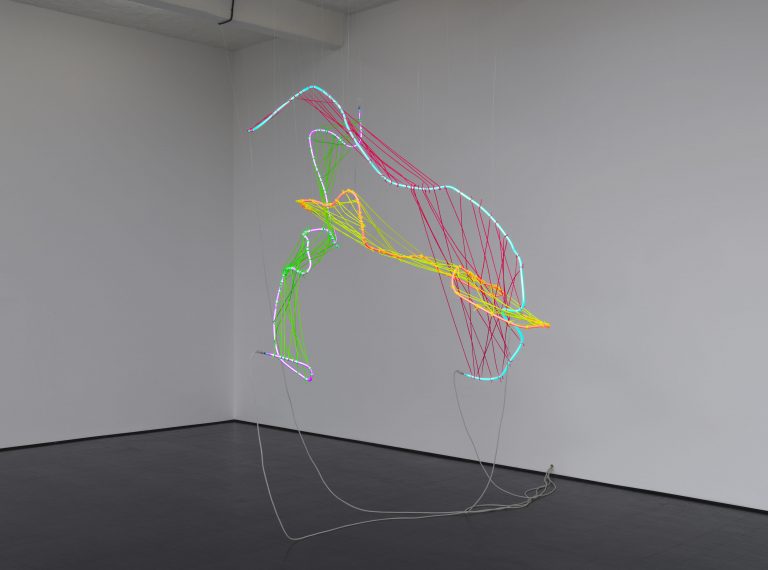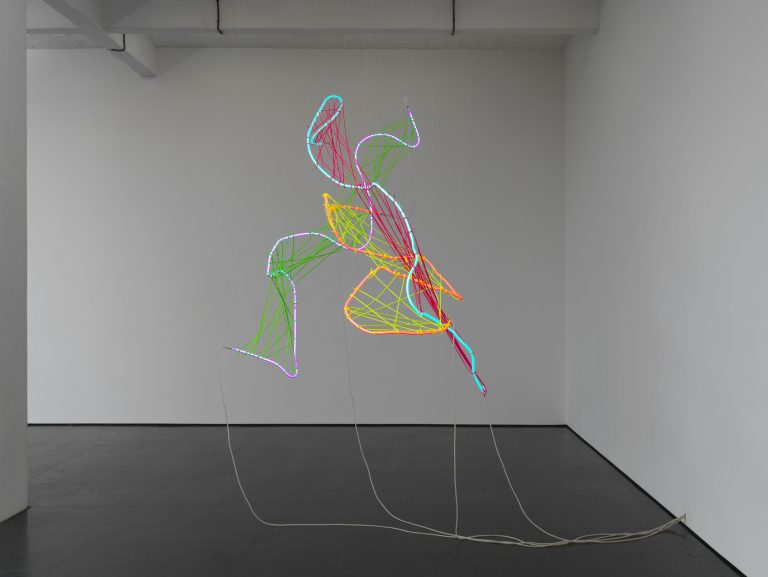 The exhibition comprises a series of polychromatic sculptures, executed in acrylic-glass and other synthetic materials. Suspended from the walls and the ceiling, seemingly floating in the gallery space, they create an impression of levity that has come to be identified as the signature style of the artist. Formally, the sculptures oscillate between biomorphic, crystalline and fluid shapes, a playful indeterminacy that is further emphasized through their reflective surfaces, as well as the bright symphonies of neon colors. Juxtaposing formal and chromatic registers, the works appear both effusive and measured, dense and ephemeral. With their multifaceted visual vocabulary, they let the viewer encounter sculpture's essential plasticity—its potential of inhabiting, modulating and animating space.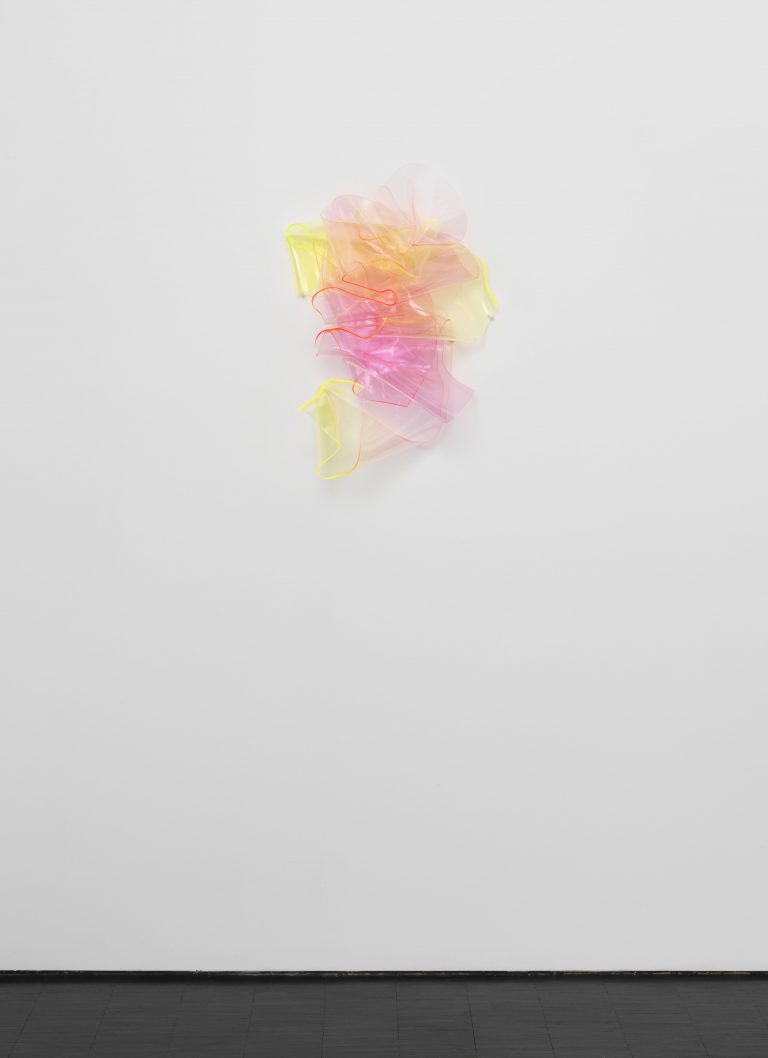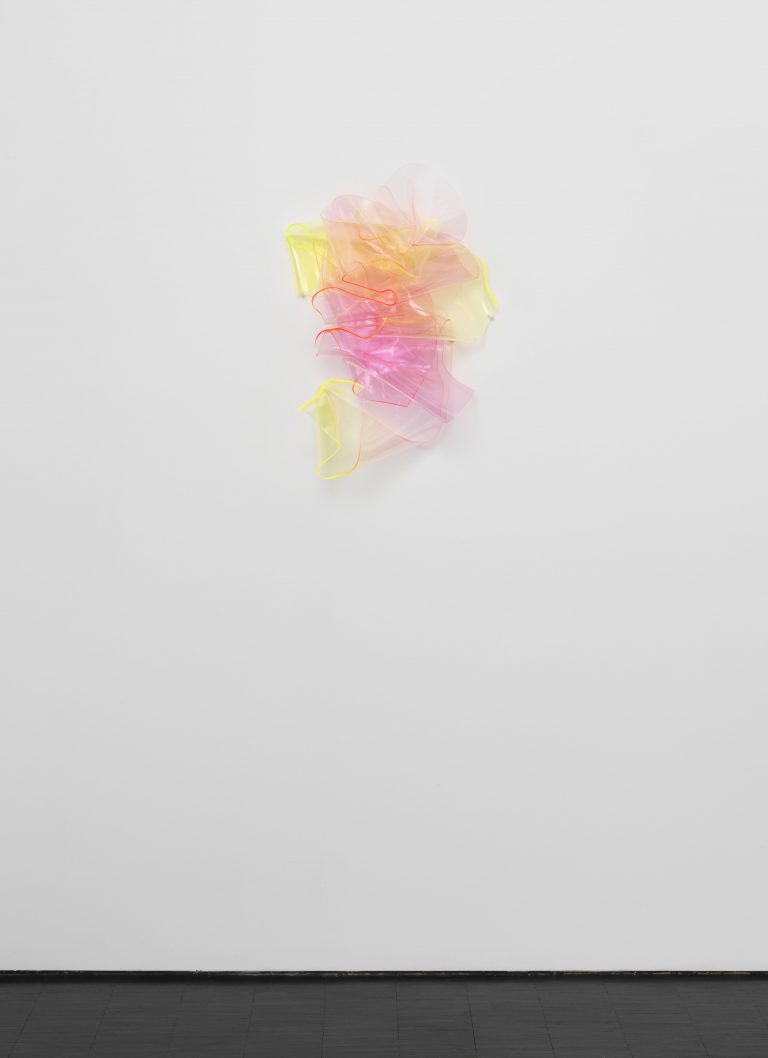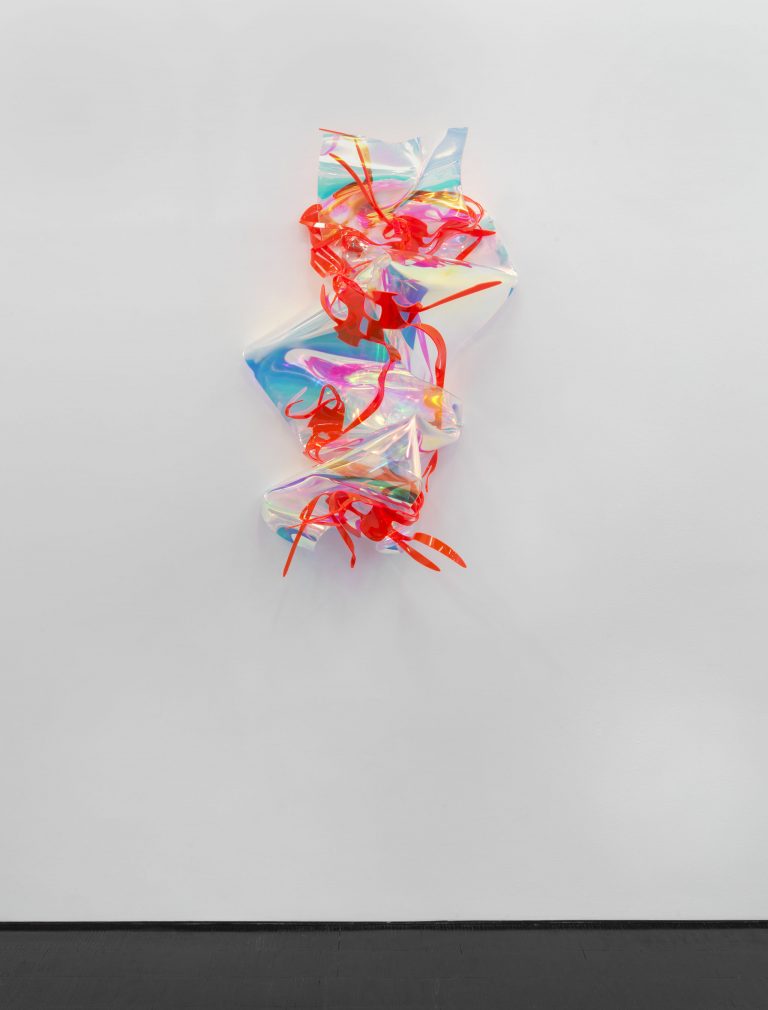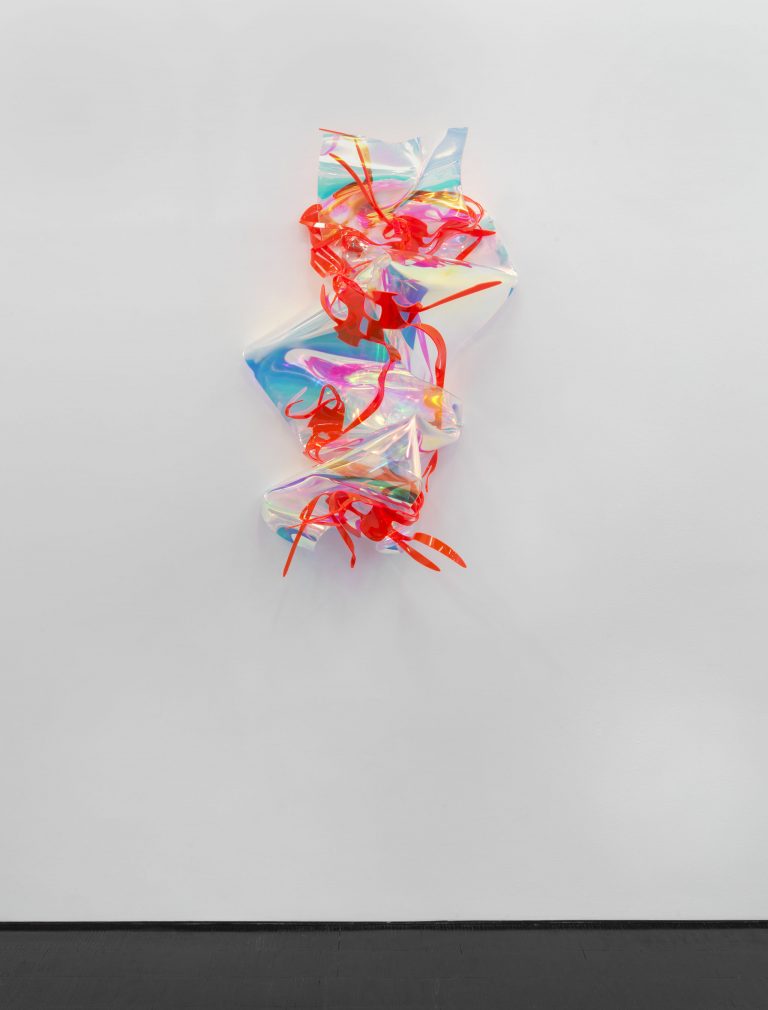 Fischer's work traces passages in and out of form. Her sculptures reveal that the medium's essence is, precisely, metamorphosis: the capacity to change. Shapes form and deform in her works, solidify and liquidate, stabilize and dissolve. Here, then, form does not arrest, structure or determine inert matter. Form is always already in motion, communicating with its material, engaged in a perpetual dismemberment, an exchange where what is conditioned and unconditioned, active and passive is never definitively fixed. Form appears as an immanent force, replete with potentialities; it is inseparable from its material manifestation, always already informed by it. This defines the ambition of Fischer's work, as well as its ludic character: sculpture as a joyful errancy.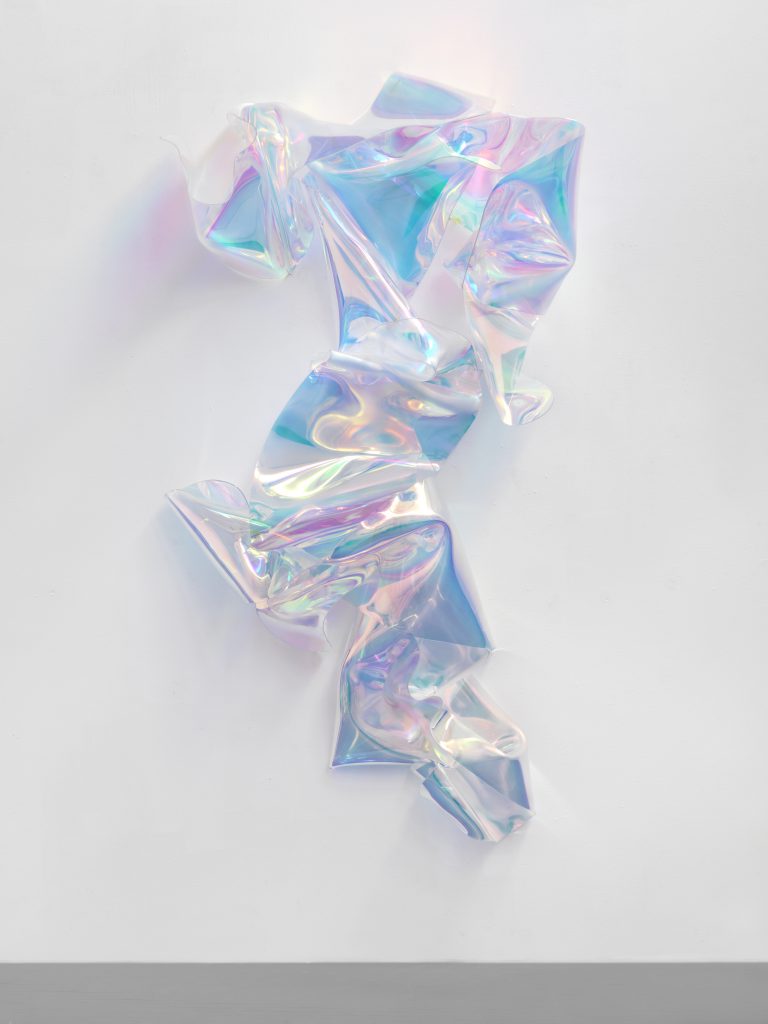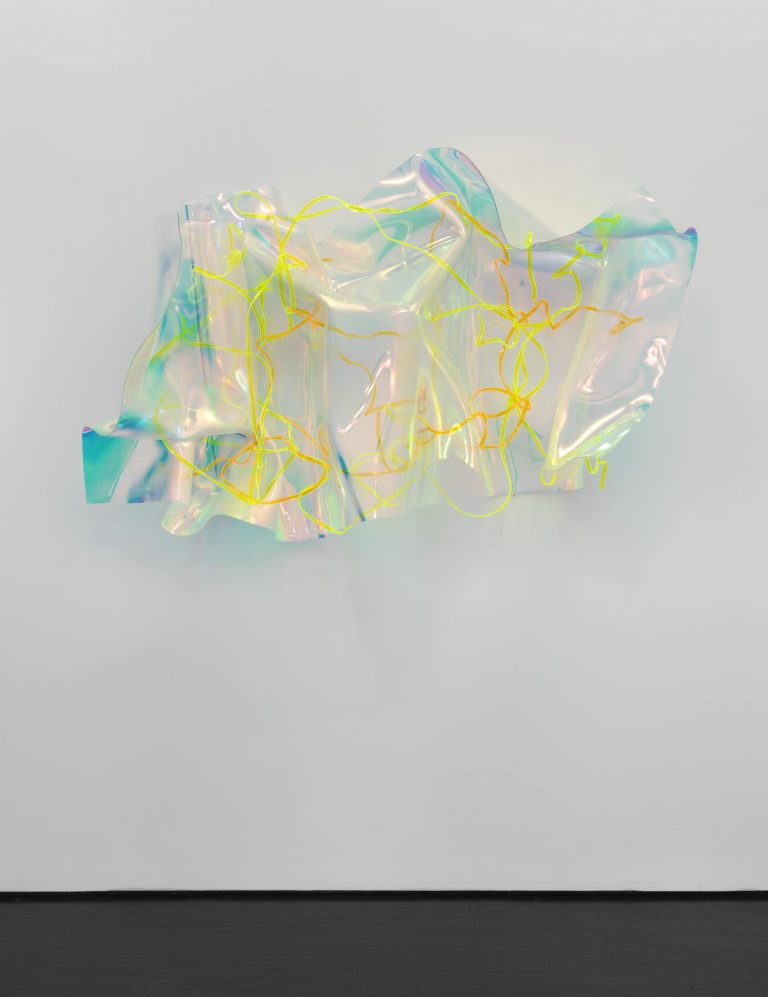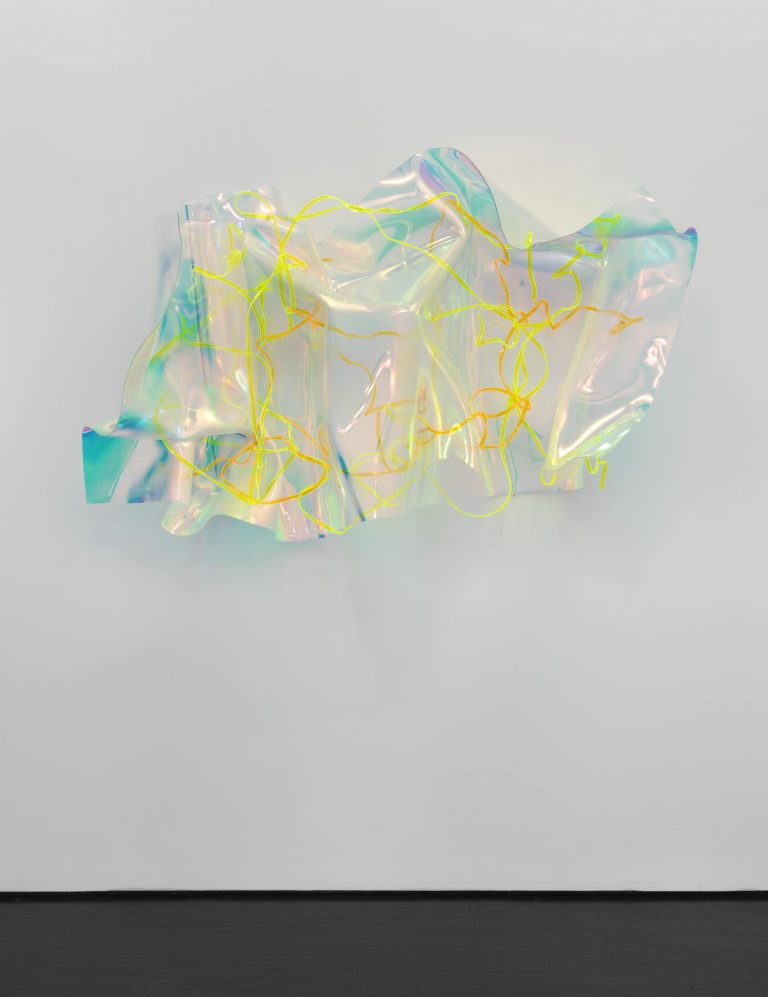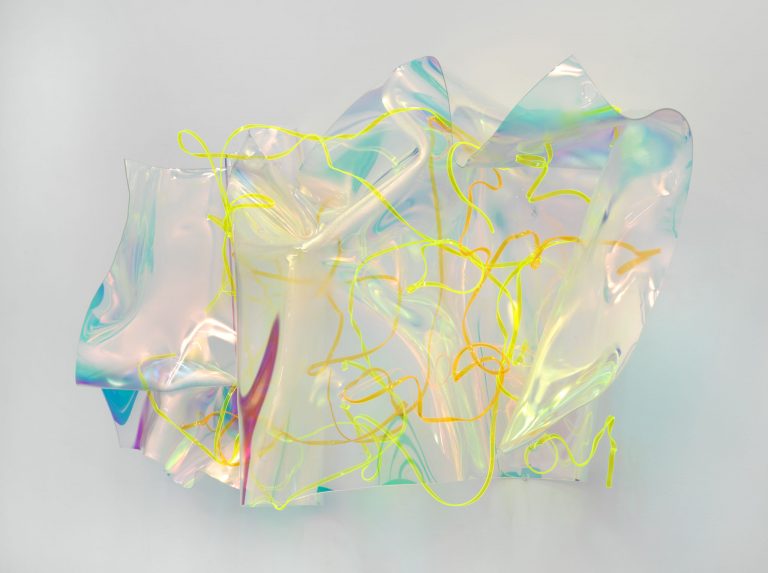 Berta Fischer, Nicil, 2019