Group Exhibition
"Kommst Du von dann oder von dann…."
Anna K.E.
Dolorem Ipsum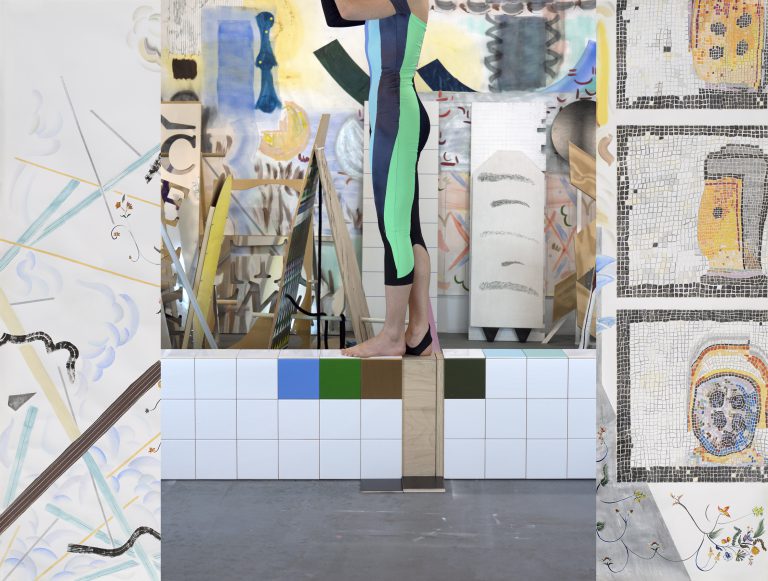 "Long lasting floods flow up to the mountains, back from the fields, leaving thirsty traces on imaginary intersections; A desire to transgress, leading to an inconvenient posture."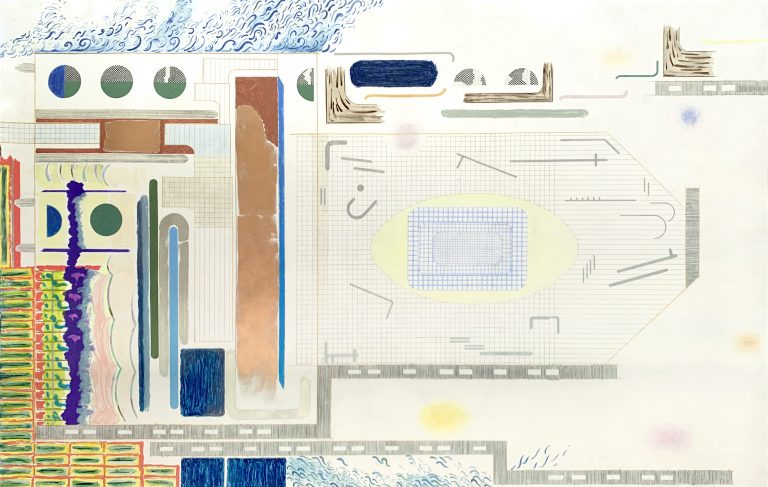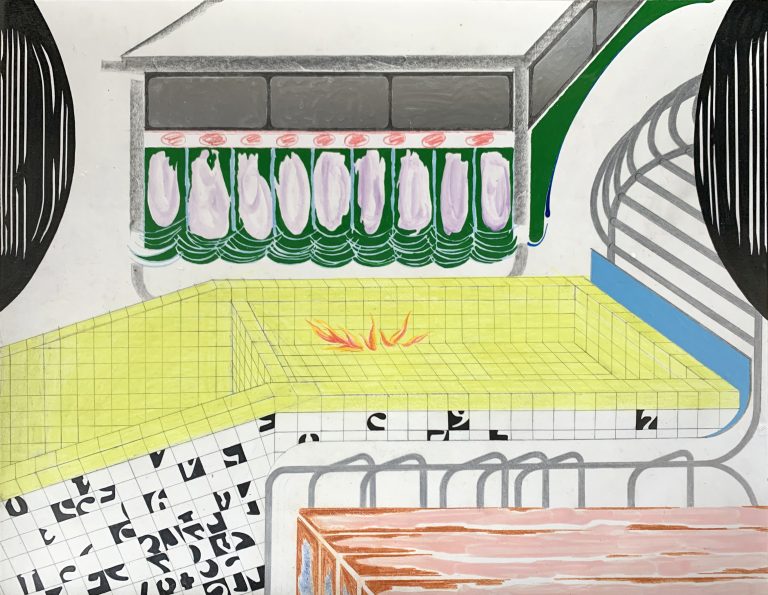 Anna K.E., is a multi media artist who is based in New York and Dusseldorf, Germany. She is known for videos, installations and sculptures that deal with the relationship between one's body and the space surrounding. Last year she was representing Georgia at the 2019 Venice Biennale and created "REARMIRRORVIEW, Simulation is Simulation, is Simulation, is Simulation… (2019)", a new, large-scale architectural environment.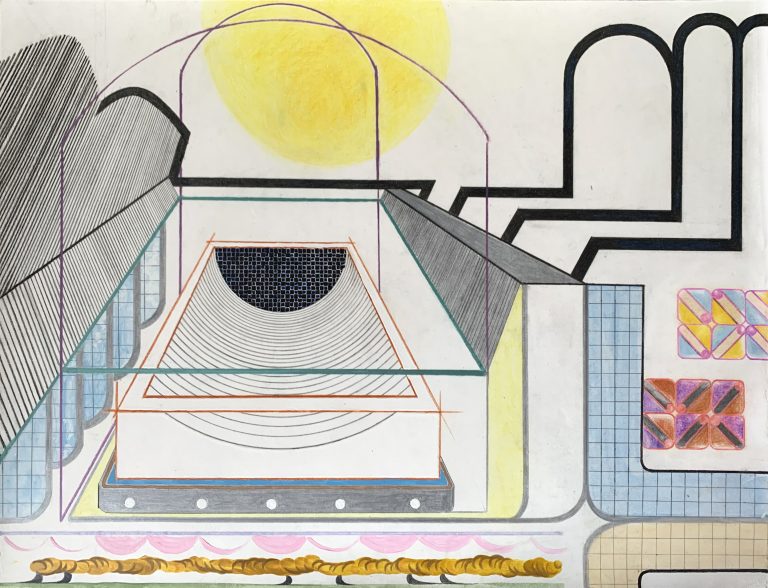 Her international success is routed in the multi-layered artistic practice. In a unique manner, she combines drawing, sculpture and performances to create sculptural collages. Her references come from an abundance of sources such as architecture, dance, vernacular designs, art historical references as well as popular iconography. The history of modernism, feminism, and technologies are also often involved in her work.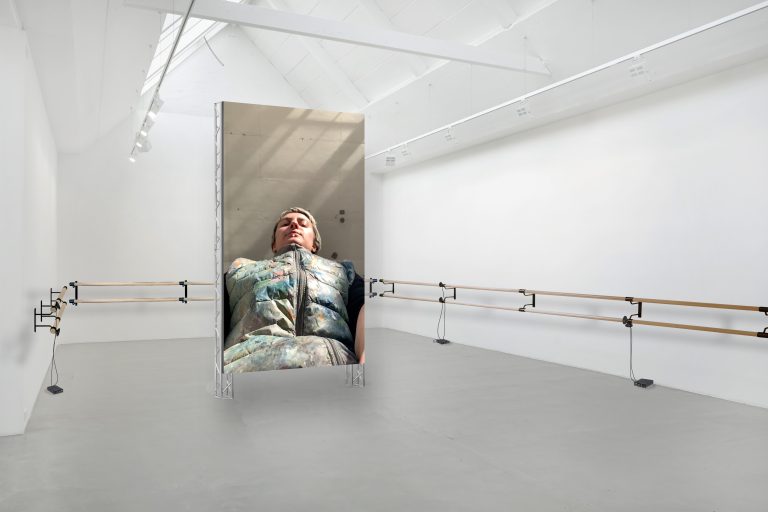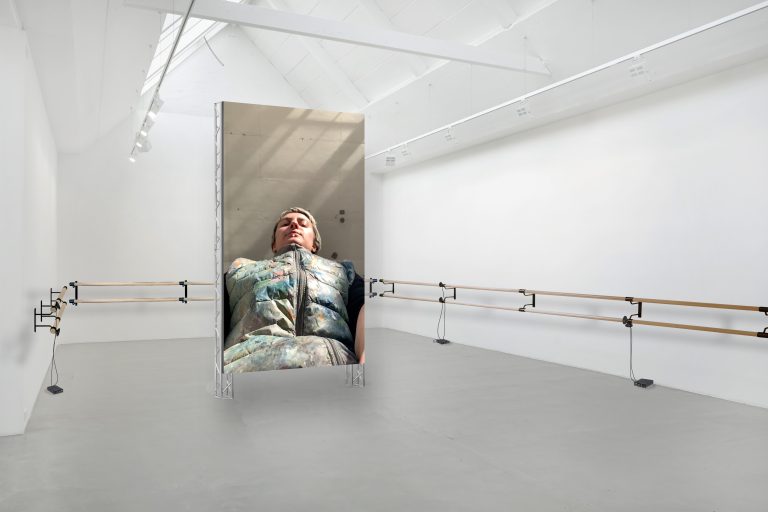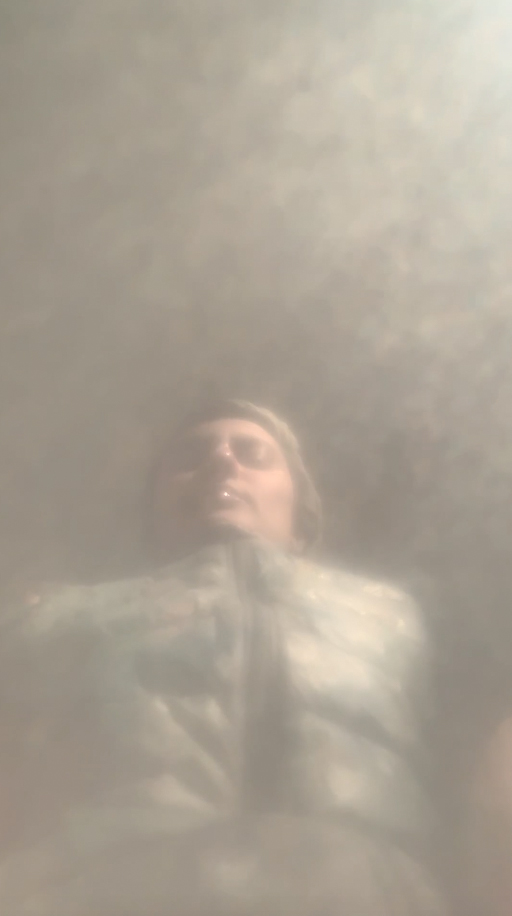 K.E. looms above the low-angled camera like a totemic figure — an übermensch of ancient proportions. 
Every few moments, an emission gathers on her lips, then slowly spills and falls, splashing onto the lens below. 
The droplets pool together, obscuring the lens until it resembles an impressionistic storm, with K.E.'s resolute figure caught in its hazy centre. 
Her gaze swims in and out of focus as the volume of liquid increases and the maelstrom builds. 
Yet with each consecutive drop, inevitable as rain, her impassive downward stare attains greater solidity, in tacit confirmation that this ritual will go on forever.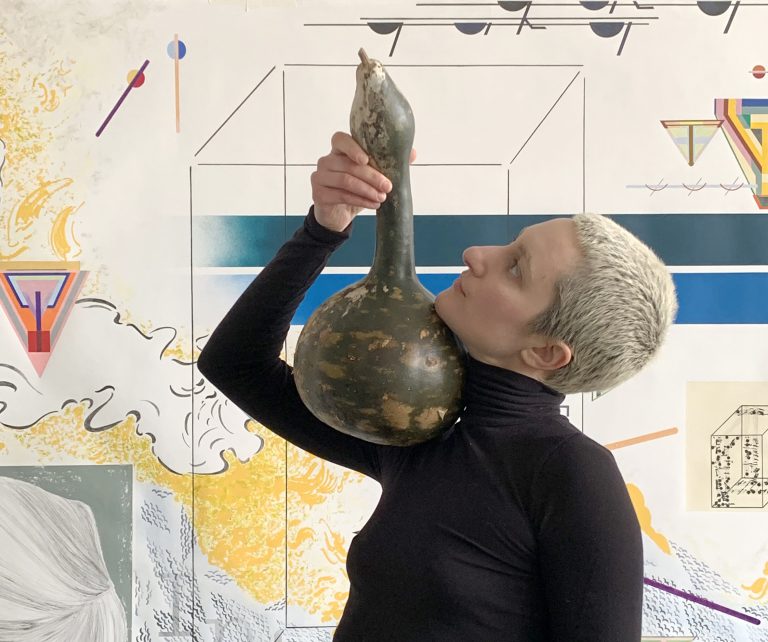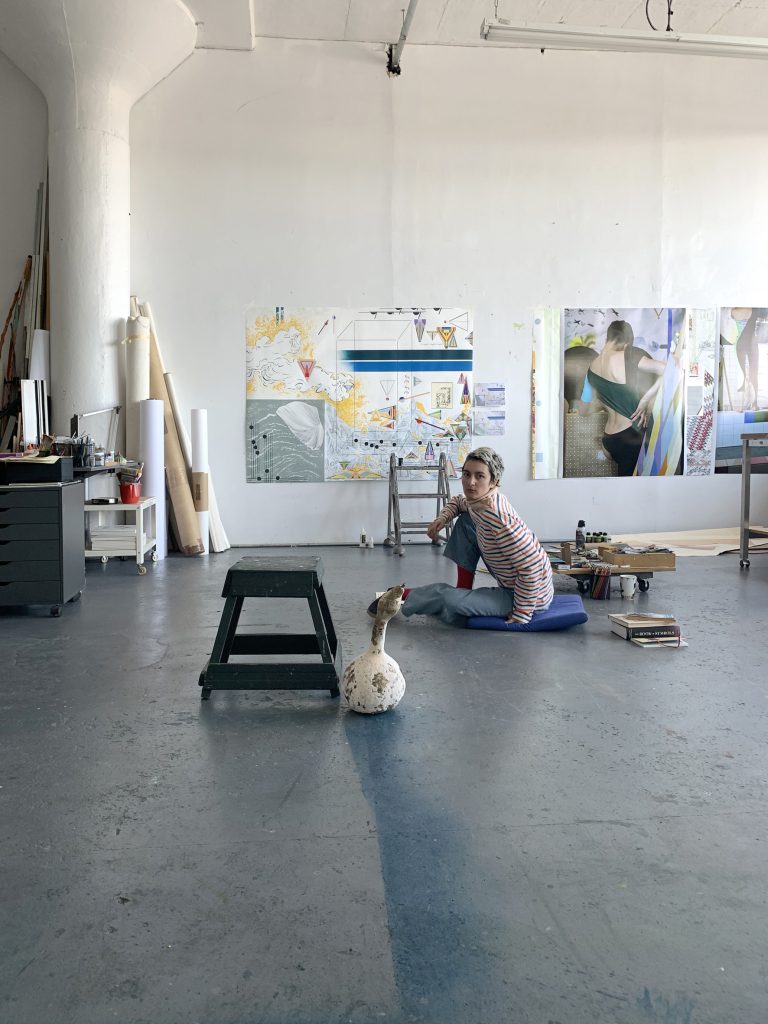 Anna K.E. - peripheral monday1
"Kommst Du von dann oder von dann…."

New Viewings in the Showroom curated by Wilhelm Schürmann with Almut Hilf, Plüme Ferberger, Marina Faust and Nicolas Jasmin.