Andreas Greiner
"Representing a new generation of ecological artists, Greiner demonstrates that art can condense information and devise new modes of representation that have an impact on the beholder. In other words, Andreas Greiner's exhibition encourages us to dispel the passivity caused by a deluge of information and develop a sustained curiosity."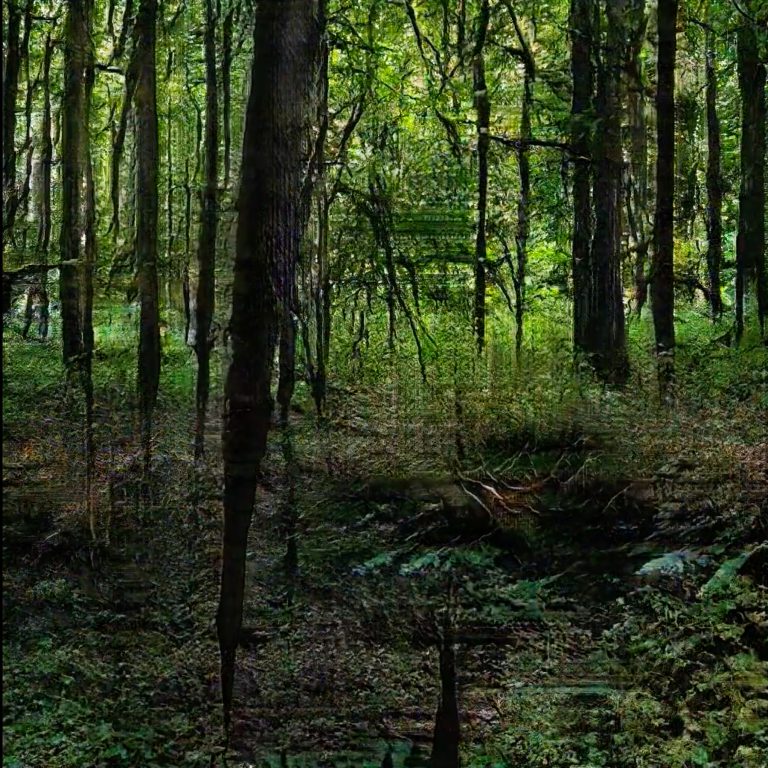 In Andreas Greiner's work, there is no contradiction between art and science. He charts complex concerns that let us see vital issues in contemporary society, including environmental and ecological challenges, from a fresh perspective. Yet in our age of climate change and the mass extinction of species, is the language of art actually capable of adequately articulating these concerns?
Bernard Vienat has argued that Greiner's art may be read as giving voice to the non-human and voiceless—the microorganisms, insects, and plants—with whom we share a single ecosystem. Perhaps most importantly, it offers us an opportunity to reconsider our stance vis-à-vis "our environment," and it does so with a certain poetic energy that mobilizes words and voices as well as images and living creatures.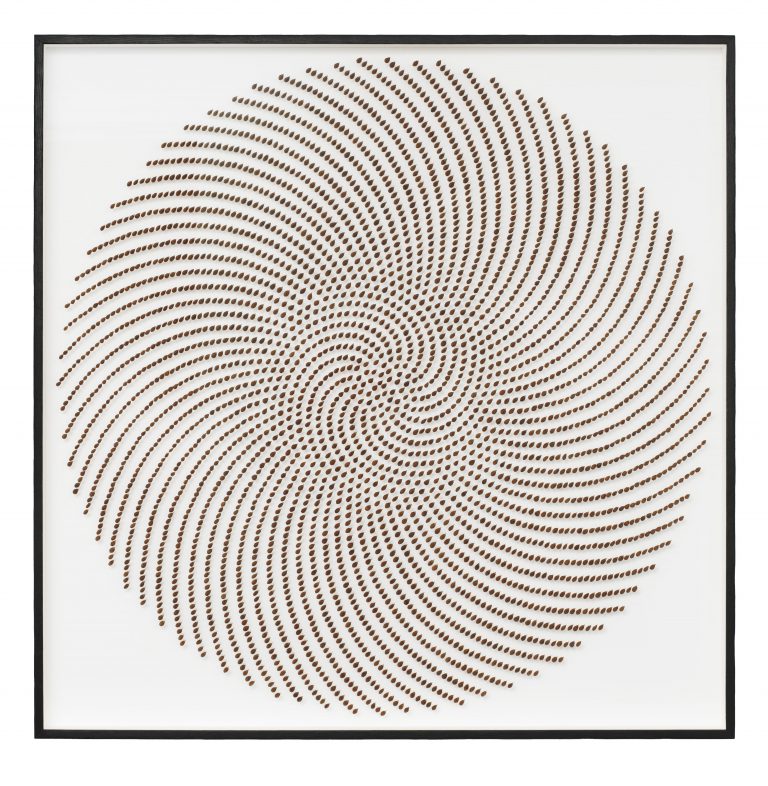 In Jungle Memory, Andreas Greiner probes the relationship between ecology and technology. Most of the works in the exhibition were made with the aid of artificial intelligence. A dataset comprising several thousand photographs that Greiner shot at the ancient Hambacher Forst and Białowieża forests was fed into a digital calculus to derive the idea of a forest. Hambacher Forst has emerged as a symbol of the resistance to coal mining; in Białowieża, Poland, logging plans posed an immediate threat to one of Europe's last surviving primeval forests. Processing the pictures, the artist created generated recollections or algorithmic projections of an abundant and unruly nature whose romantic flair is unmistakable. On the other hand, their making consumed considerable natural resources, suggesting the Janus-faced character of technological progress: although our technologies may be becoming greener, we also need to reduce our energy usage if we hope to stop the predatory exploitation of nature.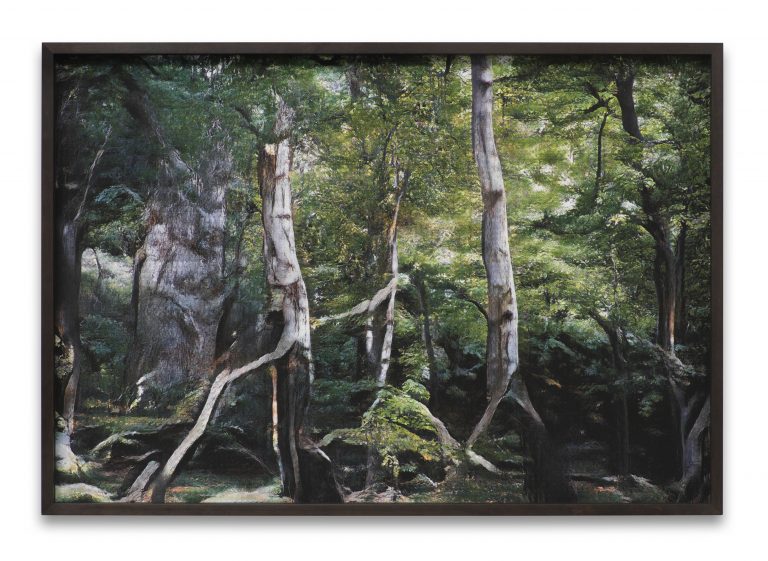 art-werk in conversation with Andreas Greiner: What can art tell us about life that science cannot?
"The metaphor of a network of interconnected agents, as well as the medical one of viral and parasitic contamination, is similar to those present in a microbial colony. These artists reveal the possibilities for connection among living things through perception once the notion of Umwelt destabilizes conventional ontological relationships."
Olivier Zeitoun, Assistant curator, Design and Industrial Futurology, Musée National d'Art Moderne, Centre Pompidou. Excerpt from: Looking at Life—The Umwelt: From Perception to Co-Creation