Toni Mauersberg
Entre Nous
Gallery Openings—15 Sep 2023, 6 to 9 PM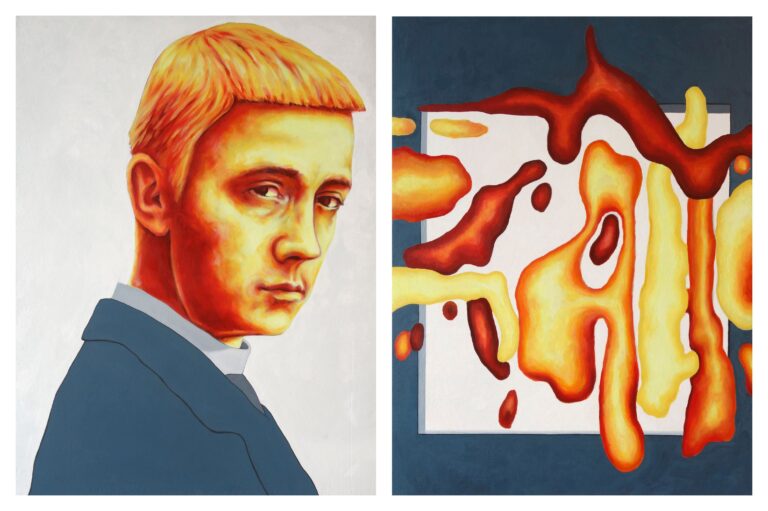 "Their specific doubling—both in adaptation of the historic original and in its combination as a new pair—as an imperative set by the artist offers information about an aspect of the pictorial structure that is of essential interest to Mauersberg: 'the creation of a new total-image [Gesamt-Bild] as a diptych' (Mauersberg)—a picture that is at once a single and a double."
Denise Koller, Art Historian
Every painting is the greatest enemy of another, as is commonly said among painters. But one could just as rightly claim that they need each other—and only the view through the time reveals the bigger picture. In the exhibition Entre Nous Galerie Georg Nothelfer, for the first time, shows works by the Berlin female painter Toni Mauersberg (b. 1989). Her combination of non-figurative paintings with portraits brings both of their "madeness" out of mere colour into view and at the same time expands their interpretative potential: In symbolic and art-historical aspects, this creates new connections between expressions, colours, forms and painting manners. The dialogue between the paintings is intended to open up the viewer's own ways to decipher seemingly hidden rules within images and examine the readability of abstract painting as a complex pictorial language—whose origins also lie in the search for new forms of spirituality and liberation.
A catalogue entitled Entre Nous will be published by Verlag DCV in conjunction with the exhibition.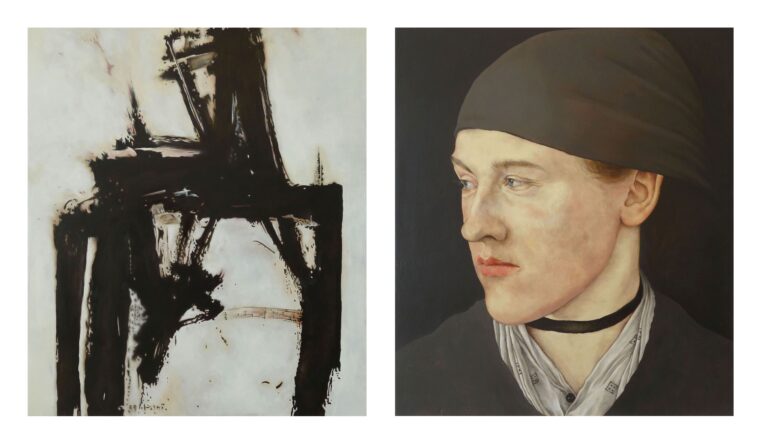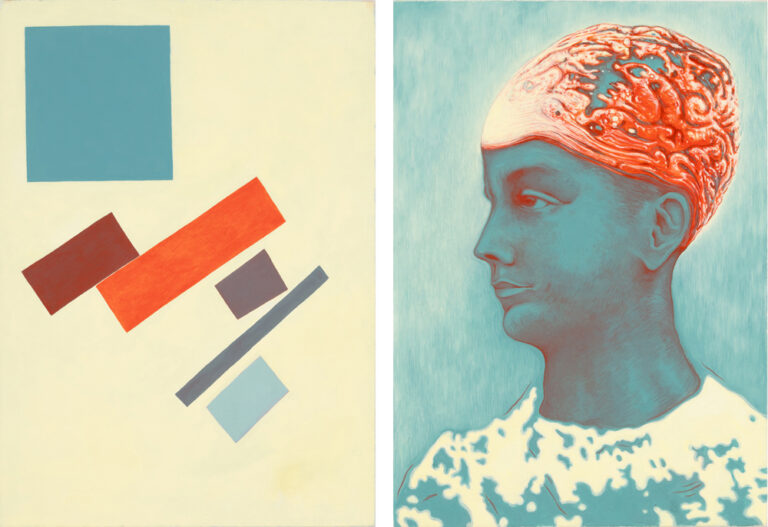 Inventory
Archiv SANDER I SCHAAL in community with Eduardo Chillida, Christo & Jeanne-Claude, Galli, Gerhard Hoehme, Walter Menne, Robert Motherwell, Max Neumann, Georges Noël, Arnulf Rainer, Richard Serra, Fred Thieler
Gallery Openings—15 Sep 2023, 6 to 9 PM
The two Berlin-based artists Finja Sander (b. 1996) and Daniel Schaal (b. 1990) take the exhibition title Inventory literally and embark on an open-ended exploration of selected positions from the collection of Galerie Georg Nothelfer. The two artists work both independently and under the collaborative name archiv SANDER I SCHAAL. The focus of their collaboration is on long-term, multimedia narratives that evolve continuously over several years and are explored and expanded through ongoing repetition. For Inventory, Sander and Schaal selected eleven different artists from Galerie Georg Nothelfer, who are initially juxtaposed during a happening with the two artists' mere pool of material. Then Sander and Schaal radically expose themselves to the curated works: For several days a week, they will work through the selection, visible to the public at all times, developing confrontational strategies in a multimedia manner. The initial rational inventory thus becomes a daring undertaking with an open end.
In mid-October, the works created in the process by the two artists will be juxtaposed with the existing works. A second opening marks the transition between the working phase and the final presentation.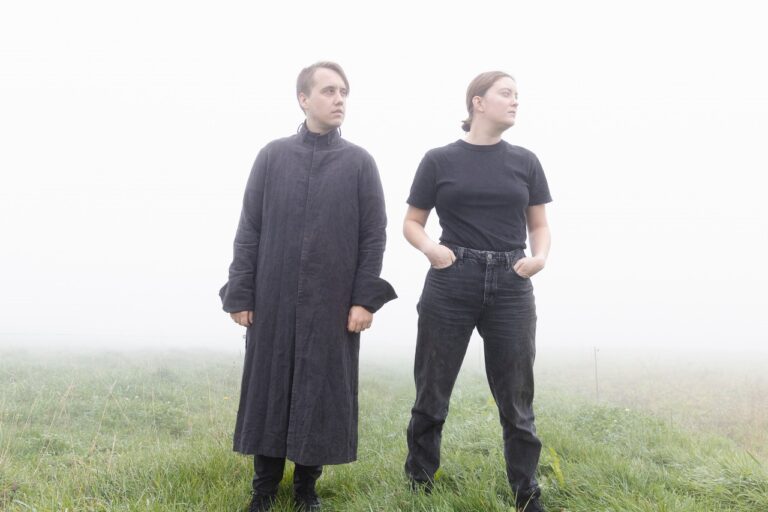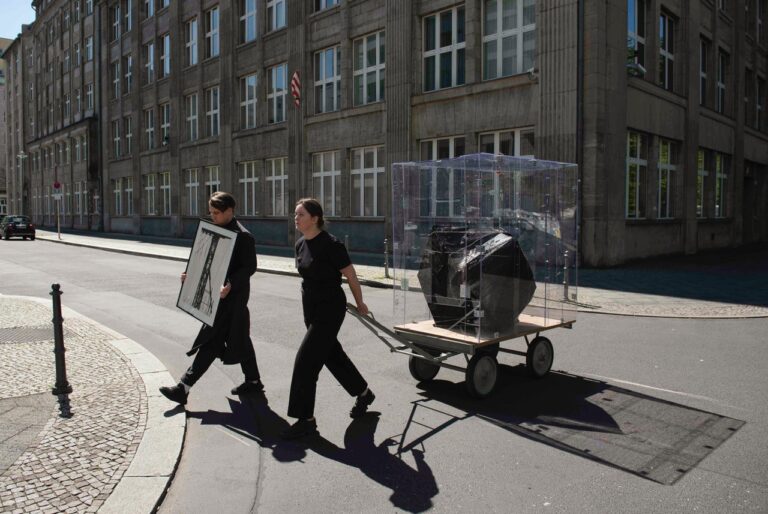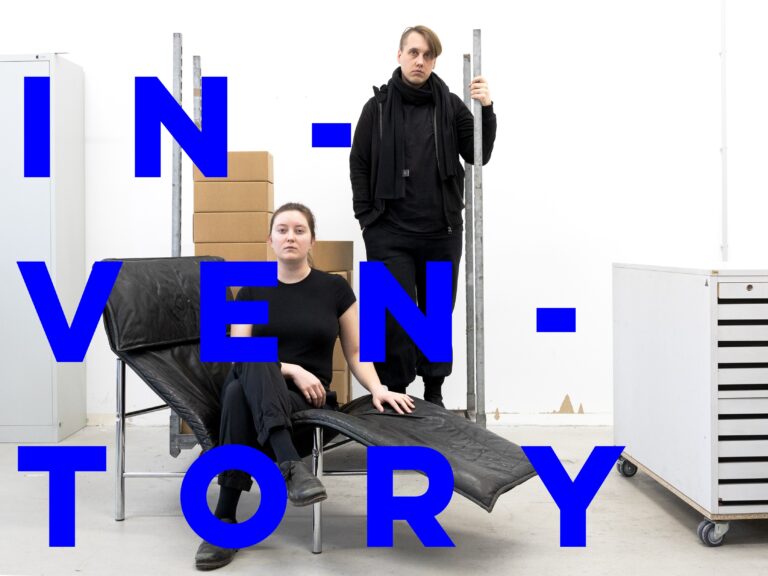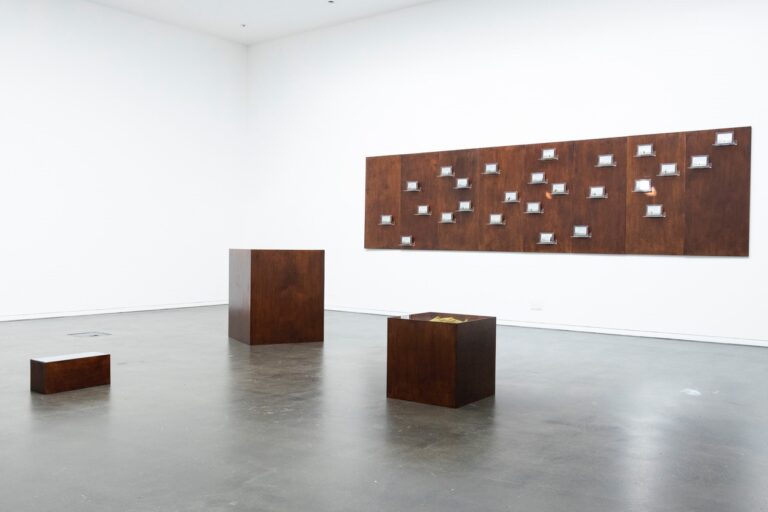 "The two artists are in the process of entirely reinterpreting and presenting the collaborative process in fine arts. They consciously refrain from striving for symbiosis. Almost like in free improvisation known from Free Jazz, there are in each case two artistic positions that act together, against each other, side by side in an open process. This presupposes mutual trust, a withdrawal of one's own ego, sensitive exploration and sensing of the other."