Gallery tour Schöneberg
by Kito Nedo

In February 2020, photographer Elisabeth Neudörfl set off to Hong Kong to photograph a metropolis that, at the time, found itself not only at the start of the Coronavirus pandemic but also in the process of permanently losing its political freedom. The resulting large-format images that the photographer brought back from her trip—seemingly dystopic, portraying a ghostly deserted, highly dense cityscape—are on view at Galerie Barbara Wien.
An installation featuring over sixty monochrome canvases, which Argentinian artist Mariela Scafati installed on the ground floor of KW Institute for Contemporary Art on the occasion of the 11th Berlin Biennale, is another remarkable, artistically impressive exploration of the theme of protest. PSM is the first European gallery to present the Buenos Aires-based artist's work, which fluctuates between installation and painting.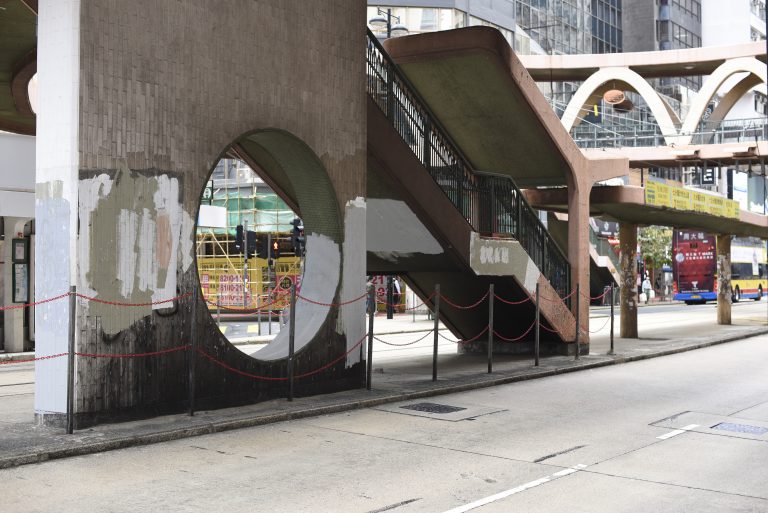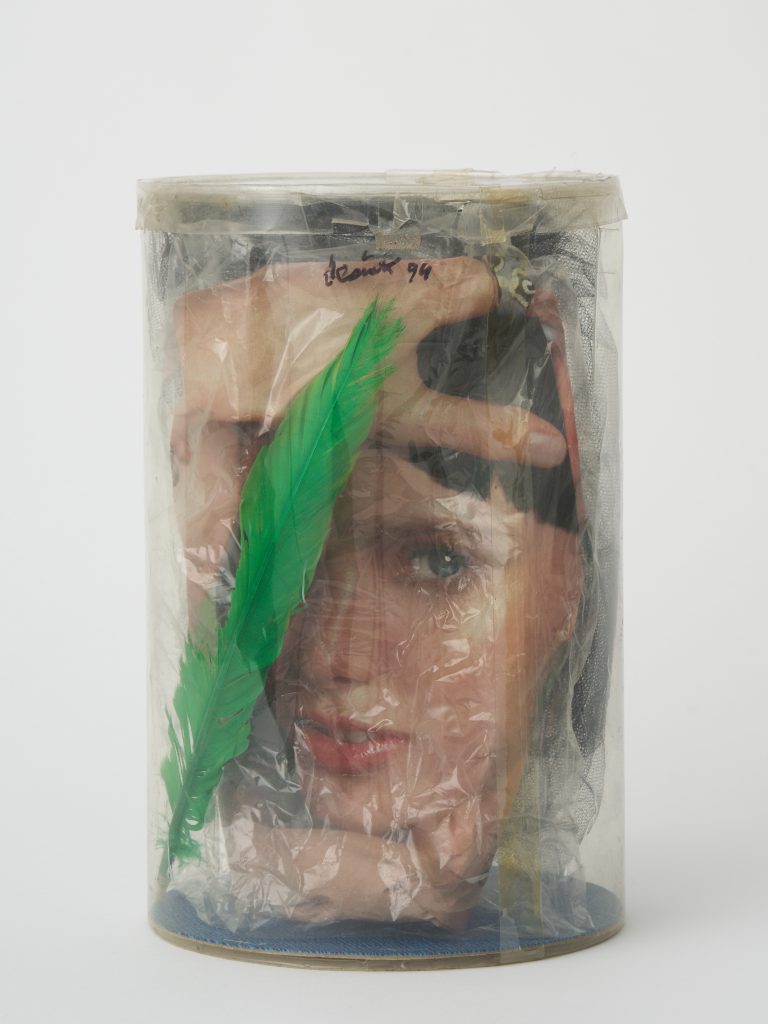 At Galerie Isabella Bortolozzi, the exhibition "Like the quietness of flowers…" (Rituals, Ephemeral Monuments and Brides), curated by Italian art scholar Elena Re, sets the stage for the exceptional Neapolitan artist Giuseppe Desiato. In the seventies, Desiato attracted international attention with poetically radical and socially critical performances in public spaces.
A magnetic pull effect emanates from the works by Romanian painter Adrian Ghenie, a result, among other things, of the skillful way in which the artist combines figurative and abstract elements. Ghenie's paintings, which were exhibited at the 2015 Venice Biennale Romanian Pavilion, are on view at Galerie Judin.
Next door, at Esther Schipper, the group show titled L'Invitation au voyage approaches the theme of imaginary journeys from an art-historical perspective, bringing together works by Sarah Buckner, Cui Jie, Cordula Ditz, Almut Heise, Hannah Höch, Leiko Ikemura, Tala Madani, Isa Melsheimer, Sojourner Truth Parsons, Paula Rego, Shahzia Sikander, Tsai Yi-Ting, and Yeesookyung.
Conceptual rigor, sensitivity to material, and the joy of playing produce surprising associations in the work of artist Navid Nuur, who was born in Tehran, in 1976. At Plan B, the artist's presentation includes conceptual works based on fictional interviews that the artist conducted with a stone, water, or the color black.
Anarchic playfulness is also part of Rirkrit Tiravanija's work, whose solo show at Klosterfelde Edition is titled untitled 2021 (go for the good spirit). Tiravanija sent gallery owner Alfons Klosterfelde a series of instructions by fax for more positive energy, which have included the following: "For increasing your market, when you are alone, scatter bird seeds from the front onto the sidewalk." The Potsdamer Straße sparrows have of course appreciated this action.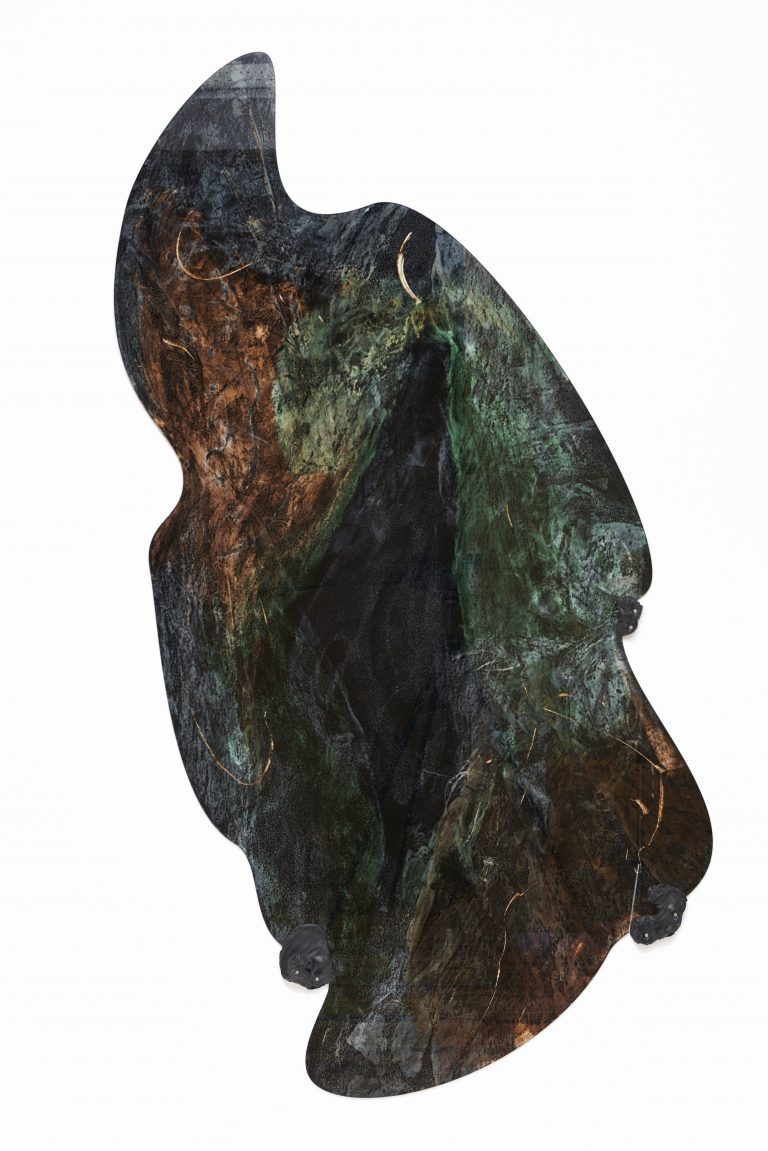 In turn, Thomas Zipp prefers to work off the somber facets of contemporary sentiment. At Galerie Guido W. Baudach, painting, sculpture, and performance merge into a total experience that reflects Zipp's artistic interest in perception and parascientific thresholds.
Across the street, at Galerie Tanja Wagner, artist Annabel Daou—who was born and grew up in Beirut and today lives and works in New York—is showing twelve new works on paper and a video whose theme revolves around the body, language, writing, and movement.
The installation titled ILOVEYOU, which artist Gerrit Frohne-Brinkmann set up at Galerie Noah Klink, could be described as a meditation on early forms of networking, desire, and the vulnerable side of the technology that surrounds us. For this ensemble, which comprises half a dozen old desktop towers humming away on top of flesh-colored carpeting, the artist was inspired by an in/famous computer worm that in early April 2000, disguised as a love letter, quickly spread via email and caused great economic damage.
Im Februar 2020 machte sich die Fotografin Elisabeth Neudörfl auf den Weg nach Hong Kong, um eine Metropole zu fotografieren, die zu diesem Zeitpunkt nicht nur am Beginn der Corona-Pandemie stand, sondern auch dabei war, den Kampf um ihre politischen Freiheiten endgültig zu verlieren. Die dystopisch wirkenden, großformatig abgezogenen Bilder einer gespenstisch menschenleeren, hochverdichteten Stadtlandschaft, welche die Fotografin von ihrer Reise zurückbrachte, sind in der Galerie Barbara Wien zu sehen. Als künstlerisch eindrückliche Auseinandersetzung mit dem Protest-Thema ist auch die Installation mit über sechzig jeweils monochromen Leinwandkörpern in Erinnerung, welche die argentinische Künstlerin Mariela Scafati anlässlich der 11. Berlin Biennale im Erdgeschoß der KunstWerke (KW) installierte. Als erste europäische Galerie präsentiert PSM das zwischen Installation und Malerei schwebende Werk der in Buenos Aires lebenden Künstlerin. Mit der Ausstellung "Like the quietness of flowers… (rituals, ephemeral monuments and brides)", kuratiert von der italienischen Kunstwissenschaftlerin Elena Re, bereitet die Galerie Isabella Bortolozzi der neapolitianischen Ausnahmekünstler Giuseppe Desiato eine Bühne. Desiato sorgte in den Siebzigern mit poetisch-radikalen und sozialkritischen Performances im öffentlichen Raum für internationales Aufsehen. Von den Gemälden des rumänischen Malers Adrian Ghenie geht eine Sogwirkung aus, die unter anderem auf der geschickten Verbindung von figurativen und abstrakten Elementen gründet. Die Gemälde Ghenies, der 2015 im rumänischen Pavillon auf der Biennale von Venedig ausstellte, gibt es in der Galerie Judin zu sehen. Nebenan, bei Esther Schipper nähert sich die kunsthistorisch grundierte Gruppenschau mit dem Titel "L'Invitation au voyage" dem Thema der imaginären Reise und versammelt Werke von Sarah Buckner, Cui Jie, Cordula Ditz, Almut Heise, Hannah Höch, Leiko Ikemura, Tala Madani, Isa Melsheimer, Sojourner Truth Parsons, Paula Rego, Shahzia Sikander,Tsai Yi-Ting und Yeesookyung. Konzeptuelle Strenge, Materialsensibilität und Spielfreude gehen im Werk des 1976 in Teheran geborenen Künstlers Navid Nuur überraschende Verbindungen ein. In der Galeria Plan B werden unter anderem Konzept-Arbeiten präsentiert, deren Grundlage fiktive Interviews bilden, die der Künstler mit einem Stein, dem Wasser oder der Farbe Schwarz führte. Anarchistische Spielarten von Humor spielen auch im Werk von Rirkrit Tiravanija eine Rolle, dessen Einzelschau bei Klosterfelde Edition den Titel "untitled 2021 (go for the good spirit)" stattfindet. Tiravanija schickte dem Galeristen Alfons Klosterfelde per Fax eine Reihe von Anweisungen für mehr positive Energie, unter anderem diese: "For increasing your market, when you are alone, scatter bird seeds from the front onto the sidewalk." Naturgemäß finden die Spatzen von der Potsdamer Straße so eine Aktion gut. Thomas Zipp wiederum arbeitet sich eher an den düsteren Stimmungsfacetten der Gegenwart ab. In der Galerie Guido W. Baudach verschmelzen Malerei, Skulptur und Performance zu einer Gesamterfahrung, die Zipps künstlerisches Interessen an Wahrnehmung und parawissenschaftlichen Grenzbereichen widerspiegeln. Über die Straße, in der Galerie Tanja Wagner zeigt die in Beirut geborene und aufgewachsene Künstlerin Annabel Daou, die heute in New York lebt und arbeitet, zwölf neue Arbeiten aus Papier und ein Video, die um Körper, Sprache, Schrift und Bewegung kreisen. Als Meditation über frühe Formen der Vernetzung, das Begehren und die verletzliche Seite der uns umgebenden Technik lässt sich vielleicht die Installation mit dem Titel ILOVEYOU beschreiben, die der Künstler Gerrit Frohne-Brinkmann in der Galerie Noah Klink installiert hat. Für das Ensemble, das aus einem halbem Dutzend alter PC-Tower besteht, die auf einem fleischfarbenen Teppichbelag vor sich hinbrummen, ließ sich der Künstler durch einen berühmt-berüchtigten Computerwurm inspirieren, der sich Anfang April 2000 als in Liebesbrief getarnt via e-mail rasend schnell verbreitete und große wirtschaftliche Schäden anrichtete.