Gallery tour Mitte/Kreuzberg
by Beate Scheder

When Thomas Schulte inaugurated his gallery in 1991, Rebecca Horn was the first artist to show her work there, with a presentation of Chor der Heuschrecken. For the gallery's 30th anniversary, the artist will once again come up with kinetic installations—including buzzing bees and in combination with recent works.
This is how this gallery tour starts in Mitte. It will then mainly focus on the Kreuzberg area. Buchmann is the second stop, where we will be accompanied by an old friend, Tony Cragg. The sculptor has been part of the gallery's program since 1983.
Ella Littwitz, who is having an exhibition at alexander levy, was just one year old then. The artist was born in 1982, in Israel. Her work often revolves around the idea of borders, currently the one between Israel and Jordan, along with the geological, political, and cultural fault lines that occur in the region. The exhibition's title, Pillar of Salt, alludes to the Bible, referencing the story of Lot's wife.
At carlier | gebauer, Tarik Kiswanson does not look into the past, but at a posthuman future instead. For this exhibition, the Palestinian-Swedish artist has transformed the gallery spaces, which now display an intricate waiting-room architecture. Two films by Emily Wardill are also on view, both conveying a feeling of helplessness in their own way.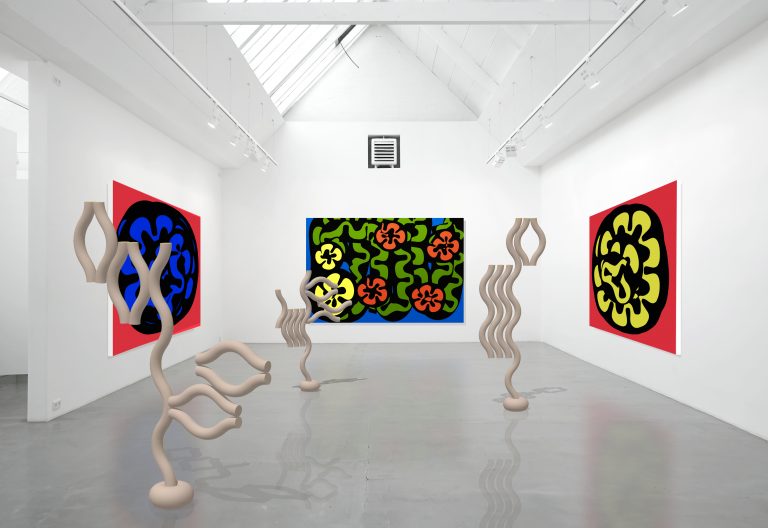 Around the corner, what is special about Diango Hernández's paintings and sculptures, arranged in quite analogue fashion on the walls and floor at Barbara Thumm, is that the artist initially designed them as virtual objects—to be integrated into luxurious interiors that are eagerly displayed on Instagram.
Just as remarkable is the vocabulary of geometrical forms that has long characterized Ann Edholm's paintings. Represented by Nordenhake, the artist has employed in recent works mainly dark gray and red tones, which give them a somber, menacing quality.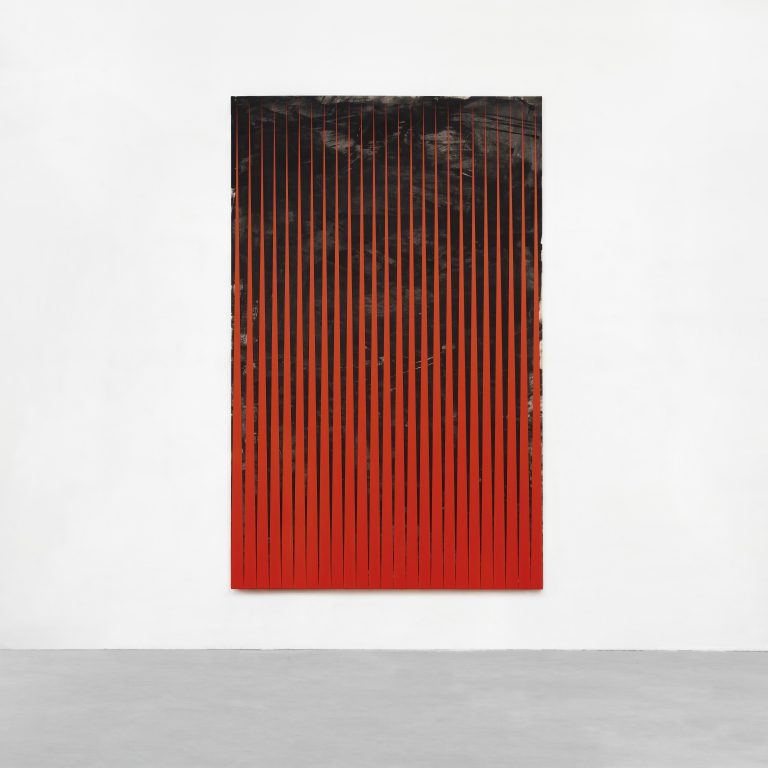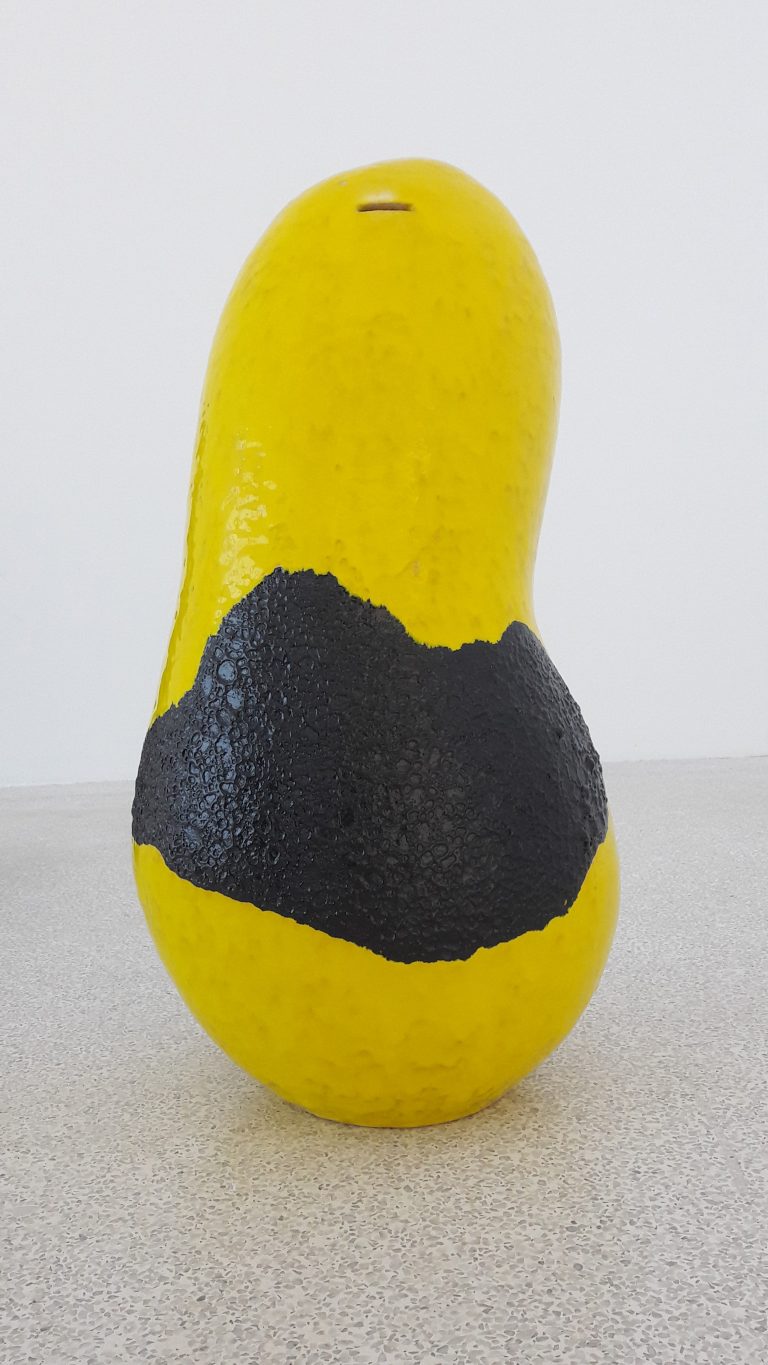 At Nordenhake's neighbor, KOW, there are three exhibitions on the program: the first solo show by the young artist Sophie Gogl, the presentation of a video work by Mario Pfeifer, and, in collaboration with the Vienna-based Galerie nächst St. Stephan, a room installation by Sonia Leimer.
Also working with installation art, Koyode Ojo glamorously inaugurates the new Sweetwater spaces on Leipziger Straße. But appearances can be deceptive: for his readymade assemblages, Ojo prefers to use materials like rhinestones, mirrors, or garments made from synthetic fibers, which speak of (unfulfilled) longings.
Susan Philipsz draws attention to space in a different way. Using her voice, the artist measured the former substation where Galerie Konrad Fischer is currently located, translating the particular acoustics into two sound works.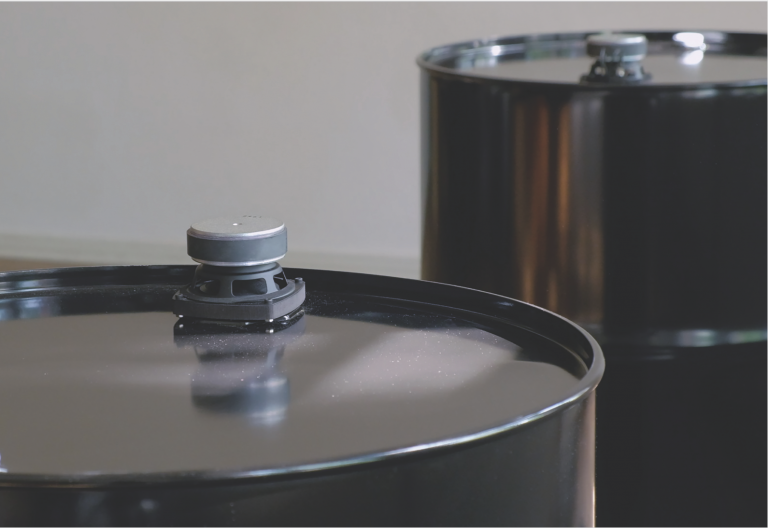 Meanwhile, in the rooms at Klemm's, you can find yourself in a workshop for robots, where Geumhyung Jeong's creatures seem to develop a life of their own thanks to the devotion of their creator. In turn, Agnes Scherer's site-specific installation at ChertLüdde appears—at second glance at the latest—much less buoyant than its color palette, adapted from Florentine Renaissance ceramics, may suggest.
The two shows with which our walk ends are just as enigmatic: at Kraupa-Tuskany Zeidler, Anna Uddenberg's work Big Baby sees the artist continue her exploration of corporeality, self-representation, and gender in the time of social media, while next door, at Galerie Barbara Weiss, Jannis Marwitz's paintings elaborate on his adaption of Commedia dell'Arte.
Als Thomas Schulte 1991 seine Galerie eröffnete, war Rebecca Horn die erste Künstlerin, die dort ausstellte und ihren "Chor der Heuschrecken" präsentierte. Zum 30. Jubiläum wartet die Künstlerin abermals mit kinetischen Installationen auf – inklusive summender Bienen und kombiniert mit aktuellen Arbeiten.
Noch in Mitte beginnt damit diese Galerientour, die vor allem durch Kreuzberg führen soll. Zweiter Stopp ist Buchmann, wo mit Tony Cragg ebenfalls ein alter Bekannter antritt. Schon seit 1983 ist der Bildhauer dort im Programm.
Ella Littwitz, die bei Alexander Levy ausstellt, war da gerade einmal ein Jahr alt. Geboren ist die Künstlerin 1982 in Israel. Ihre Themen umkreisen oft Grenzen, aktuell ist es jene zwischen Israel und Jordanien samt der dort verlaufenden geologischen, politischen und kulturellen Spannungslinien. Eine Anspielung auf die Bibel steckt bereits im Titel der Schau: "Pillar of Salt", verweist auf die Geschichte von Lots Frau.
Nicht wie diese zurück, sondern in eine posthumane Zukunft schaut Tarik Kiswanson bei carlier | gebauer. Der palästinisch-schwedische Künstler hat dafür die Galerieräume in eine verschachtelte Wartezimmerarchitektur verwandelt. Außerdem in diesen zu sehen: zwei Filme von Emily Wardill, die beide auf ihre Art Gefühle des Ausgeliefertseins transportieren.
Das Besondere an den Gemälden und Skulpturen von Diango Hernández, die ums Eck bei Barbara Thumm ganz analog an Wand und Boden verteilt sind, ist, dass der Künstler sie zunächst als virtuelle Objekte entwarf – abgestimmt auf jene luxuriösen Interieurs, die auf Instagram gerne zur Schau gestellt werden.
Ein ebenso auffällig geometrisches Formenvokabular prägt Ann Edholms Malerei schon seit langem. Die Künstlerin von Nordenhake benutzt dafür derzeit vor allem dunkles Grau und Rot, was dieser etwas Düsteres, Bedrohliches verleiht.
Gleich drei Ausstellungen stehen bei Nordenhakes Nachbarn KOW auf dem Programm:  das Debüt der junge Künstlerin Sophie Gogl; Mario Pfeifer präsentiert eine neue Videoarbeit und Sonia Leimer – in Kooperation mit der Wiener Galerie nächst St. Stephan – eine Rauminstallation.
Installativ arbeitet auch Koyode Ojo, der die neuen Räume Sweetwater in der Leipziger Straße glamourös einweiht. Der schöne Schein trügt allerdings: Ojo benutzt für seine Readymade-Assemblagen bevorzugt Materialien wie Strass, Spiegel oder Kleidungsstücke aus Kunstfaser, die von (unerfüllten) Sehnsüchten erzählen.
Susan Philipsz lenkt den Fokus auf andere Weise auf den Raum. Die Künstlerin hat das ehemalige Umspannwerk, in dem sich die Galerie Konrad Fischer befindet, mit ihrer Stimme vermessen und die spezielle Akustik in zwei Soundarbeiten übersetzt.
In einer Werkstatt für Roboter könnte man sich indes in den Räumen von Klemm's wähnen, wo Geumhyung Jeongs Kreaturen durch die Zuwendung ihrer Schöpferin ein Eigenleben zu entwickeln scheinen. Die ortsspezifische Installation von Agnes Scherer bei ChertLüdde wiederum erscheint spätestens auf den zweiten Blick weit weniger heiter als es die von Florentinischer Renaissance-Keramik adaptierte Farbpalette suggeriert.
Hintergründig sind auch die beiden Schauen, mit denen der Spaziergang endet: Anna Uddenberg setzt bei Kraupa Tuskany Zeidler mit "Big Baby" ihre skulpturale Auseinandersetzung mit Körperlichkeit, Selbstdarstellung und Gender im Social-Media-Zeitalter fort, während nebenan bei Barbara Weiss Jannis Marwitz' seine Version der Commedia dell'Arte malerisch verarbeitet.