Gallery tour
Schöneberg
by Christian Ganzenberg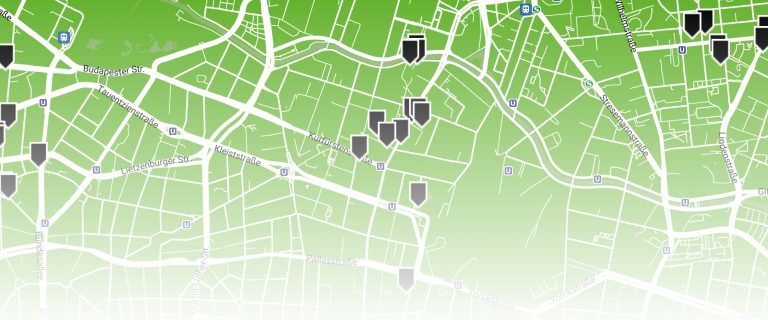 This tour around Potsdamer Straße begins at Schöneberger Ufer, where you can still catch a glimpse of the Neue Nationalgalerie from the windows of Galerie Barbara Wien. But instead of becoming enthralled by the former's renovated Mies building, we find ourselves entangled in the gallery's current show: Mesmerizing Mesh by Haegue Yang. In this solo exhibition, the artist is displaying new collages alongside two Sonic Sculptures. For both series, she has drawn on Korean hanji paper. It is a traditional material made from the bark of mulberry trees, which is also used locally in some shamanic rituals. Despite the artist's fascination with its material aspect, Yang takes a leap toward dematerialization—by folding, layering, and carving the paper.
Next door, PSM has a presentation by Marilia Furman, who looks at the political and economic excesses of her native Brazil with a critical eye. MONSTROUS no longer seeks to understand these developments as national phenomena, but as expressions of a fundamental, "violent intensification of social disintegration and material destruction." Furman's sculptures, objects, and material collages denote such overproduction of images, people, and commodities as a precedent for an upcoming catastrophe. Anna Witt's work is also about destruction, although the focus is exclusively on Soft Destruction. For Galerie Tanja Wagner, the Vienna-based artist has created an installation that works as a stage for a series of ASMR performances. Headphones and videos magnify live performances involving diverse materials being scratched, torn, and broken. This is executed in such a way that these destructive activities sound rather like intimate, gentle treatments. All "physical debris" remains part of the installation; consequently, it will not be completed until the end of the exhibition.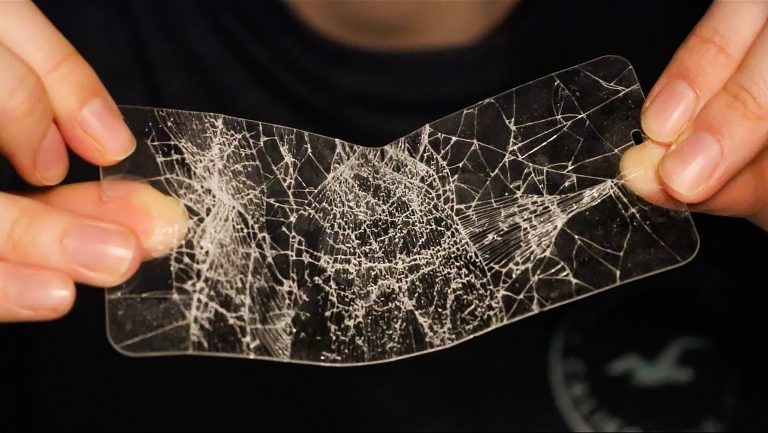 A "fugue" is a work of music for different voices, which recur throughout the composition. This term can be found in several Romance languages and derives from the Latin fugere ("to flee") and fugare ("to chase"). Consequently, it sets the right tone for the fundraising event Fugue at Galerie Isabella Bortolozzi, which was scheduled at short notice. A number of international artists have created floral "compositions" especially for Gallery Weekend; the proceeds from their sale will exclusively benefit good causes. In the gallery's own project space Eden Eden, you will find the group exhibition In the Company of, focusing entirely on the work of several women artists.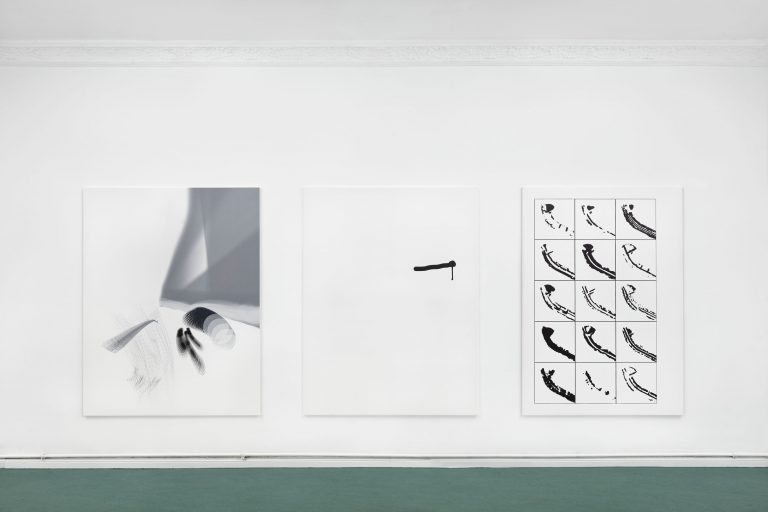 At Noah Klink, you will be thrilled to see a new series of works by Taslima Ahmed, whose UV prints explore the deep chasms between digital image production and painting. Ahmed has extracted the distinctive patterns found in her black-and-white canvases using image-processing software, aiming to demonstrate the limits of automated image recognition as well as  reveal the poetic scope of machine-generated imagery. On Hauptstraße, you can discover the new premises of ChertLüdde. The gallery is not only hosting its inaugural exhibition with works by Petrit Halilaj, Alvaro Urbano, and Annette Frick, but also, on the occasion of Gallery Weekend, a presentation by the Ecuadorian artist Sofía José Salazar Rosales, who was born in 1999. Her exhibition was based on the sentence "hay cuerpos cansados por el viaje que buscan enraizarse" (there are bodies tired from the journey seeking to root). Accordingly, her sculptural works explore the socio-political repercussions linked to transatlantic trade and the displacement of people and goods, strikingly expressing the implications of colonialism and late capitalism. Another first-time participant at Gallery Weekend is Galerie Heidi, founded by Pauline Seguin and located in a retail unit on Kurfürstenstraße. Although their program focuses on the "next generation" of artists, they are presenting perhaps the oldest figure in this year's lineup. Joan Jonas, born in 1936, is returning to the Berlin neighborhood where she lived for several years in the 1980s. In addition to film works and an installation of paper dragons, the six-time Documenta participant has brought along mainly drawings, which have always united her multifaceted oeuvre.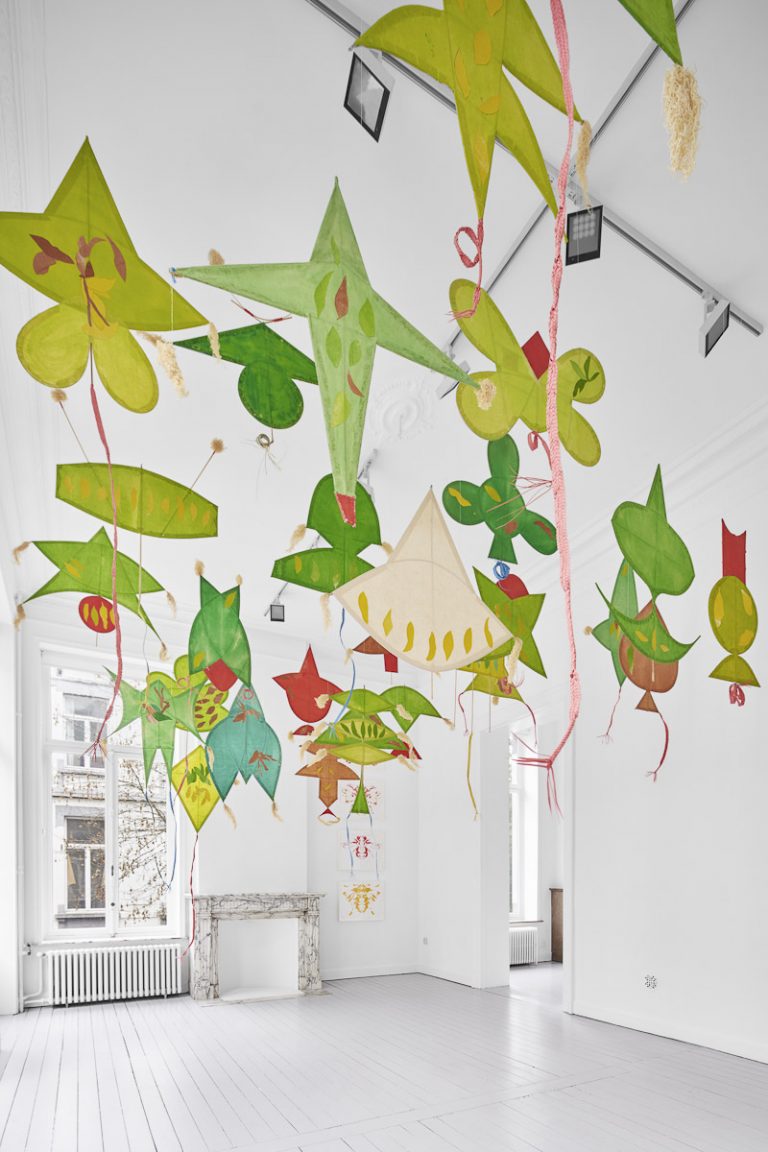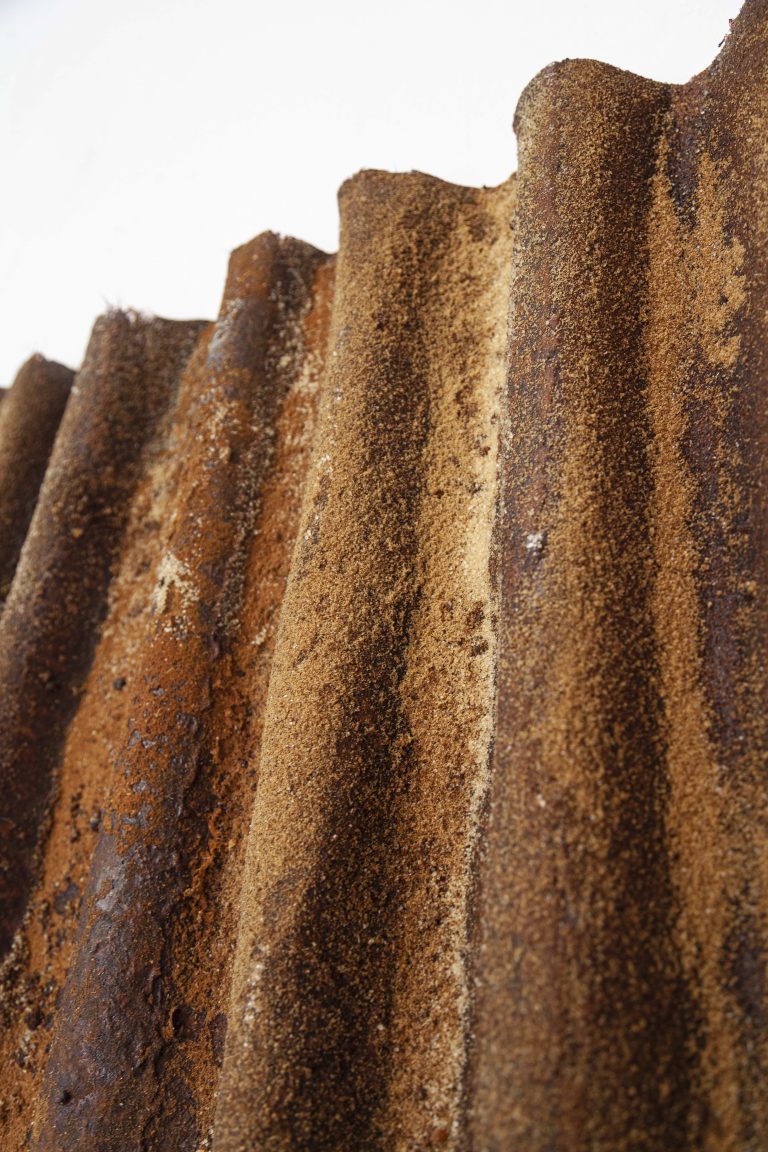 One of the founders of the concept of photographic self-performances in the 1970s, Jürgen Klauke is also showing drawings. In his Bodysounds/Kreuz&Queer exhibition at Galerie Guido W. Baudach, the Cologne-based artist plays with the tension between self-determination and sexual identities—subjects that Klauke has pursued throughout his practice. Besides the ink drawings, large-scale photographic works are also on view, where genders undergo metamorphoses, become infinitely diverse, and find themselves in a constant state of flux. According to the artist, "the formal aesthetics of schematized bodies, torsos, fragments, prostheses, and signs of disintegration prove to be erotically or sexually charged and occasionally existentially threatened." Conversely, New York-based artist Lena Henke is concerned with the formal aesthetics of objects. Her work has so far been closely linked to her chosen home. For her ongoing presentation at Klosterfelde Edition, she has shifted her geographical focus to Berlin, more specifically to the Hansaviertel's history and design. The artist was particularly taken by the omnipresence of household appliances by Braun, which are largely created according to the design principle coined by Dieter Rams, "back to purity and simplicity." Auf dem Asphalt botanisieren gehen is a site-specific installation featuring four iconic Braun appliances, which were digitally altered by Henke to become oversized replicas.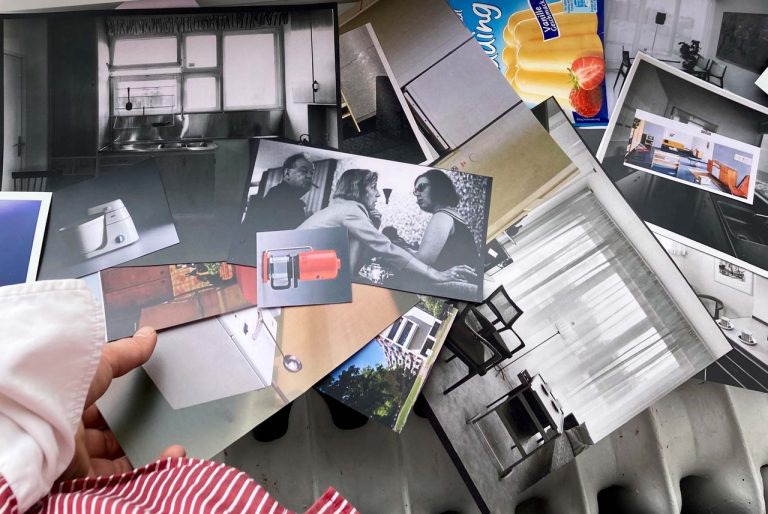 Moving from the Hansaviertel to the former Tagesspiegel site, Galerie Judin is presenting works by Philipp Fürhofer, who has gained an international reputation as a stage designer for opera and theater. The Truths Behind plays with the ambivalent and enigmatic effects of his light boxes, which have recently been condensed onto a single plane. Fürhofer's complex pictorial inventions challenge us to decipher the inevitable and simultaneous truths of our time. The works of David Claerbout, a frequent Gallery Weekend contributor who is presented this year by Esther Schipper, are equally ambivalent. His exhibition Hemispheres—whose title alludes to the artist's two cerebral hemispheres and two mental approaches—comprises two large video projections. In The Close, Claerbout expands an out-of-focus amateur photograph from the 1920s by adding a digital 3D rendering, while Aircraft (F.A.L.)'s hangar scene was only possible through the use of an elaborate 3D model. As is always the case with Claerbout's work, digital and real worlds merge in synthesized imagery whose origins and makings are almost impossible to decipher. Adrian Ganea, whose work can be seen at Plan B, is also attracted to the unreal. In his sculptural installations and wooden reliefs, he equally draws on digital technologies: three-dimensional scans of nature, whose "physical views" are the inspiration for Ganea's alternative universes, oscillate between stage design, sculpture, and video art. In the works presented, the young Romanian artist—who studied at the UdK Berlin and is a newcomer to the roster of Gallery Weekend artists—critically examines our persistently romantic notions of nature. Ganea is therefore exemplary of the critical and incredibly timely program of this edition of Gallery Weekend Berlin. If you are looking for a bit of a break instead, head back down Potsdamer Straße to the Neue Nationalgalerie. But beware: the works assembled there also reflect the developments of a turbulent time—our past.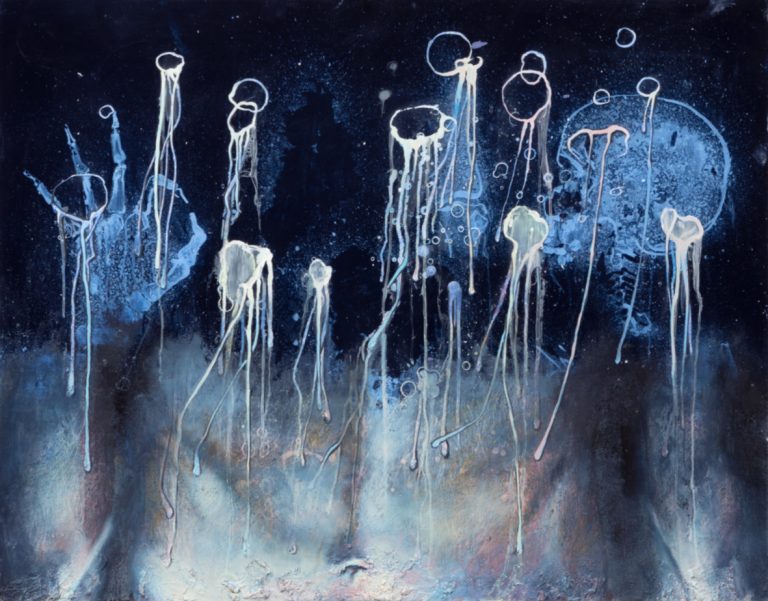 Dieser Rundgang rund um die Potsdamer Straße beginnt am Schöneberger Ufer, wo sich aus den Fenstern der Galerie Barbara Wien noch die Neue Nationalgalerie erspähen lässt. Statt sich vom renovierten Mies-Bau begeistern zu lassen, verfangen wir uns im gegenwärtigen Mesmerizing Mesh von Haegue Yang, die für ihre Einzelausstellung neue Collagen und zwei Sonic Sculptures zusammengebracht hat. Für beide Werkgruppen hat sie auf das koreanische Hanji-Papier zurückgegriffen, ein traditionelles, aus der Rinde von Maulbeerbäumen gemachtes Papier, welches regional auch in einigen schamanischen Ritualen Verwendung findet. Trotz ihrer Faszination für diese Materialität vollzieht Yang – mittels Falten, Schichten und Schnitzen des Papiers – den Sprung zum Entmaterialisierten.
Nebenan bei PSM präsentiert man Marilia Furman, die sich kritisch mit den politischen und ökonomischen Exzessen ihrer brasilianischen Heimat auseinandersetzt. MONSTROUS will diese Entwicklungen nicht mehr als nationale Phänomene verstehen, sondern als Ausdruck einer grundlegenden "gewaltsamen Intensivierung sozialer Desintegration und materieller Zerstörung". Furman's Skulpturen, Objekte und Materialcollagen markieren solche Überproduktion von Bildern, Menschen und Waren als ein Apriori einer kommenden Katastrophe. Auch bei Anna Witt geht es um Zerstörung, jedoch nur um Soft Destruction. Die in Wien lebende Künstlerin hat für die Galerie Tanja Wagner eine Installation geschaffen, die als Bühne für eine Reihe von ASMR-Performances dient. Hier werden das live-performte Kratzen, Reißen und Zerbrechen von diversen Materialien durch Kopfhörer und Videos so verstärkt, dass die destruktiven Aktivitäten nach intimen und sanften Behandlungen klingen. Alle "physischen Trümmer" verbleiben in der Installation, die dadurch bis zum Ende der Ausstellung nicht vollendet ist.
Eine Fuge ist ein Musikstück für verschiedene Stimme, welche in der Komposition immer wieder auftauchen. Das Wort findet sich in verschiedenen romanischen Sprachen und geht auf die lateinischen Ursprünge fugere ("fliehen") und fugare ("jagen") zurück. Damit ist der passende Ton gesetzt für die kurzfristig anberaumt Spendenveranstaltungen Fugue der Galerie Isabella Bortolozzi. Nur für das Gallery Weekends haben zahlreiche internationale Künstler:innen florale "Kompositionen" gestaltet, deren Verkaufserlöse allein guten Zwecken zu fließen. Im Galerieeigenen Projektraum Eden Eden gibt es die Gruppenausstellung "In the Company of", die ausschließlich mit verschiedenen Künstlerinnen aufwartet.
Bei Noah Klink freut man sich über die neue Serie von Werken von Taslima Ahmed, die mit ihren UV-Prints die Untiefen zwischen digitaler Bildproduktion und Malerei auslotet. Ahmed hat die eigentümlichen Muster ihrer schwarz-weißen Leinwandarbeiten aus Bildbearbeitungssoftware extrahiert, mit dem Zweck die Grenzen automatisierter Bilderkennung aufzuzeigen und auch die poetischen Freiräume maschinell erzeugter Bilder offenzulegen. In der Hauptstraße kann man nicht nur die neuen Räume von ChertLüdde, mit der Eröffnungsausstellung von Petrit Halilaj, Alvaro Urbano und Annette Frick entdecken, sondern, anlässlich des Gallery Weekends, auch die 1999 geborene, ecuadorianische Künstlerin Sofía José Salazar Rosales. Ausgangspunkt ihrer Ausstellung war der Satz: "Hay cuerpos cansados por el viaje que buscan enraizarse" (Es gibt Körper, die von der Reise müde sind und Wurzeln schlagen wollen [There are bodies tired from the journey seeking to root]), und in diesem Sinne gehen ihre skulpturalen Werke den soziopolitischen Folgen der transatlantischen Handelspraktiken, der Vertreibung von Menschen und Gütern nach, und bringen die Folgen des Kolonialismus und Spätkapitalismus eindrucksvoll zum Ausdruck. Ebenso erstmals beim Gallery Weekend dabei ist die von Pauline Seguin gegründete Galerie Heidi, die sich in einem Ladengeschäft in der Kurfürstenstraße findet. Ihr Programm fokussiert sich zwar auf Künstler:innen der "nächsten Generation", heuer jedoch präsentiert man die vielleicht ältesten Protagonistin im diesjährigen Line-up: Joan Jonas, Jahrgang 1936, kehrt zurück in den Berliner Kiez, in dem sie während der 1980er für einige Jahre beheimatet war. Im Gepäck hat die sechsfache Documenta-Teilnehmerin neben Filmarbeiten und einer Installation aus Papierdrachen vor allem Zeichnungen, die ihr vielgestaltiges Werk seit jeher zusammenhalten.
Zeichnungen zeigt auch Jürgen Klauke, der in den 1970er Jahren das Konzept der fotografischen Selbstperformances miterfunden hat. In seiner Ausstellung in der Galerie Guido W. Baudach, Bodysounds / Kreuz&Queer, spielt der Kölner Künstler mit der Spannung zwischen Selbstbestimmung und sexuellen Identitäten – Themenkomplexe, die Klauke in seinem gesamten Schaffen verfolgt hat. Zu sehen sind neben den Tuschezeichnungen auch großformatige Fotoarbeiten, in denen die Geschlechter metamorphosieren, grenzenlos vielfältig und ständig im Fluss. "Die formale Ästhetik der schematisierten Körper, Torsi, Fragmente, Prothesen und Auflösungserscheinungen erweist sich als erotisch oder sexuell aufgeladen und bisweilen existenziell gefährdet", so der Künstler selbst. Die in New York lebende Lena Henke beschäftigt sich hingegen mit der formalen Ästhetik von Gegenständen, und ihr Werk war bislang mit ihrer Wahlheimat eng verbunden. Für ihre aktuelle Präsentation bei Klosterfelde Edition hat sie ihren geografischen Fokus auf Berlin gelegt, genauer gesagt auf die Geschichte und Gestaltung des Hansaviertels. Besonders angetan war die Künstlerin von der Omnipräsenz der Haushaltsgeräte der Marke Braun, welche vornehmlich nach dem von Dieter Rams geprägten Designprinzip "Zurück zur Reinheit und Einfachheit" gestaltet sind. Auf dem Asphalt botanisieren gehen ist eine ortspezifische Installation von vier ikonischen Braun-Geräten, die Henke digital verändert übergroß nachgebaut hat.
Vom Hansaviertel zum ehemaligen Tagesspiegel-Areal, wo die Galerie Judin Philipp Fürhofer präsentiert, der sich international einen Namen als Gestalter von Opern- und Theaterbühnen gemacht hat. The Truths Behind spielt mit den ambivalenten und rätselhaften Effekten seiner Leuchtkästen, die sich neuerdings auf einer einzigen Ebene verdichten. Fürhofer fordert uns mit seinen komplexen Bildfindungen heraus, die unumgänglichen und gleichzeitigen Wahrheiten unserer Zeit zu entschlüsseln. Ähnlich ambivalent sind auch die Werke von David Claerbout, ein mehrmaliger Gallery-Weekend-Teilnehmer, der in diesem Jahr von Esther Schipper präsentiert wird. Zwei große Videoprojektionen umfasst seine Ausstellung Hemispheres, deren Titel auf die beiden Gehirnhälften und zwei Denkansätze des Künstlers verweist. Während Claerbout für The Close eine unscharfe Amateuraufnahme aus den 1920er Jahren um ein digitales 3D-Rendering erweitert, wurde die Hangarszene von Aircraft (F.A.L.) erst mit Hilfe eines aufwendigen 3D-Modells möglich. Wie immer bei Claerbout verschmelzen digitale und reale Welten in synthetisierten Bildwelten, deren Ursprünge und Machart kaum noch zu entschlüsseln sind. Auch Adrian Ganea, zu sehen bei Plan B, fühlt sich vom Unwirklichen angezogen. Für seine skulpturalen Installationen und Holzreliefs greift er ebenso auf digitale Techniken zurück: Hier sind es dreidimensionale Scans der Natur, deren "körperliche Ansichten" die Ausgangsbasis für Ganeas alternative Universen sind, die sich zwischen Bühnenbild, Bildhauerei und Videokunst bewegen. Der junge Rumäne, der an der UdK Berlin studierte und ein Neuling im Kreise der Gallery Weekend Künstler:innen ist, setzt sich in seinen präsentierten Werken kritisch mit unseren noch immer romantischen Vorstellungen von Natur auseinander. Ganea steht damit beispielhaft für das kritische und ungemein aktuelle Programm dieses Gallery Weekend Berlin. Wer stattdessen etwas Abstand sucht, der geht die Potsdamer Straße zurück in die Neue Nationalgalerie, doch Vorsicht, auch hier reflektieren die versammelten Werke die Entwicklungen einer bewegten Zeit – unserer Vergangenheit.