Gallery tour
Mitte Nord
by Kito Nedo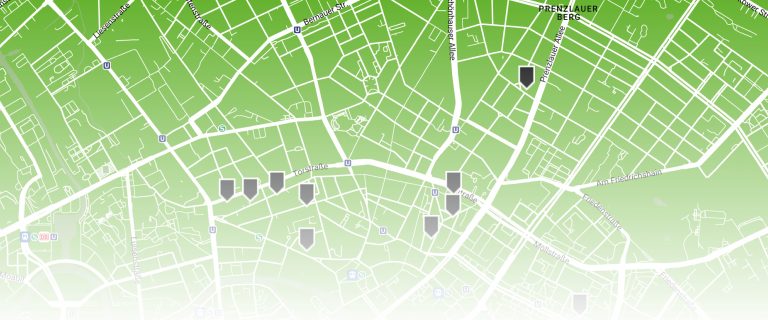 Lea Draeger has been working on her ongoing series "economic popes" since 2017. Ebensperger is now showing the collection, which comprises several thousand pages of ballpoint pen drawings of fictional popes. Draeger (*1980, Münster) is not only a visual artist but also a successful actor and author as a member of the Maxim Gorki theater ensemble. Her debut novel, Wenn ich euch verraten könnte [If I Could Betray You], was published this Spring. In addition to Draeger's papal drawings, a parallel exhibition, Performing Paintings, shows the work of Viennese Otto Muehl (1925–2013).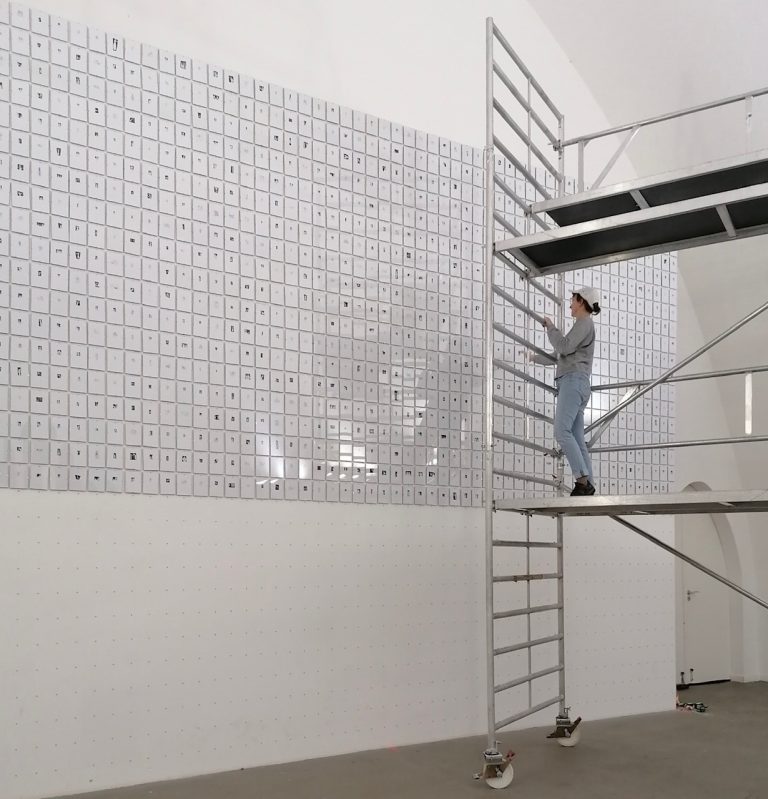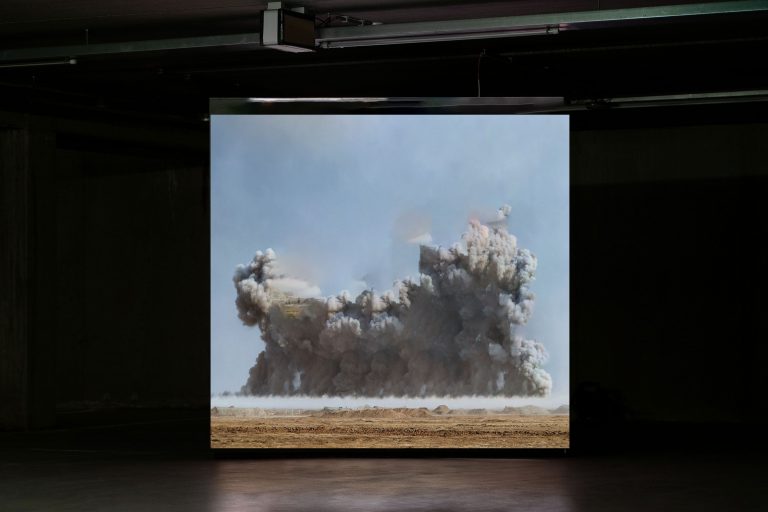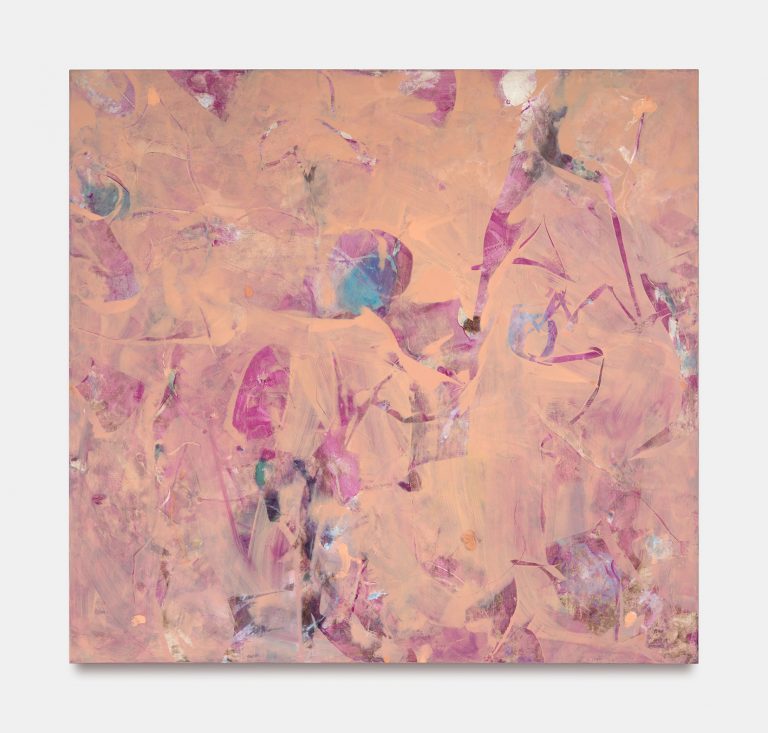 After ten years in Kreuzberg, gallerist Alexander Levy has recently relocated to Berlin-Moabit, not far from the Akademie der Künste in Hansaviertel. The move to the new address also entails a programmatic expansion. The parent gallery, Galerie Levy, is based in Hamburg and has a fifty-year history of programming focused on Surrealism, Nouveau Réalisme, and Pop Art. In the future, it will also be represented alongside the contemporary gallery in Berlin. Thanks to the new proximity of these associated operations, the public will have the opportunity in the future to discover the respective program's distinct artistic practices all in one place. Russian-Austrian artist Egor Kraft (*1986, St. Petersburg) inaugurates the program in the new space with the exhibition Lies, Half-Truths & Propaganda [The Bad, the Worse, and the Worst]. In this project, the artist responds to the current information war both on- and offline that has been drastically intensified by Russia's invasion of Ukraine in violation of international law. Kraft investigates how art, technology, and activism can help in the fight against rampant disinformation.
Some time ago, Berlin-based painter Bernd Koberling revealed his rule of thumb in an interview: "The content must find friction with the painting, otherwise it becomes illustrative. And the painting must find friction with content, otherwise it becomes design." The painter (*1938) has impacted the local scene on many levels; as part of the legendary artist-run gallery Großgörschen 35 founded in the mid-sixties; as a representative of new-expressionist "wild painting"; as a longstanding professor at the local art academy. Kewenig is now showing the 83-year-old artist's new under the title Wir Inseln. 297 Aquarelle and 7 große Bilder [We Islands. 297 Watercolors and 7 large Paintings]. The reference to islands is by no means arbitrary. Koberling has long spent part of the year surrounded by the spectacular landscape of Iceland. The island has become his second home.
Acclaimed New York-based painter Louis Fratino (*1993, Annapolis, MD) is making his Berlin debut with new paintings and drawings at Galerie Neu. Fratino's art centers on contemporary queer life and desire. His virtuosic, elegantly stylized imagery appears inspired by American and European Modernist aesthetics. Concerning his subject matter, the artist explains: "Sometimes things will happen to me that have a particular flavor that feels good for painting, such as a night spent on the roof, swimming nude at the Rockaways, smoking in the attic of a Milanese apartment—things I want to last longer than they can or will. Painting gives me a way to linger." What is a factual impossibility becomes a reality on the canvas as the transience of the moment is transformed into a visual-poetic form.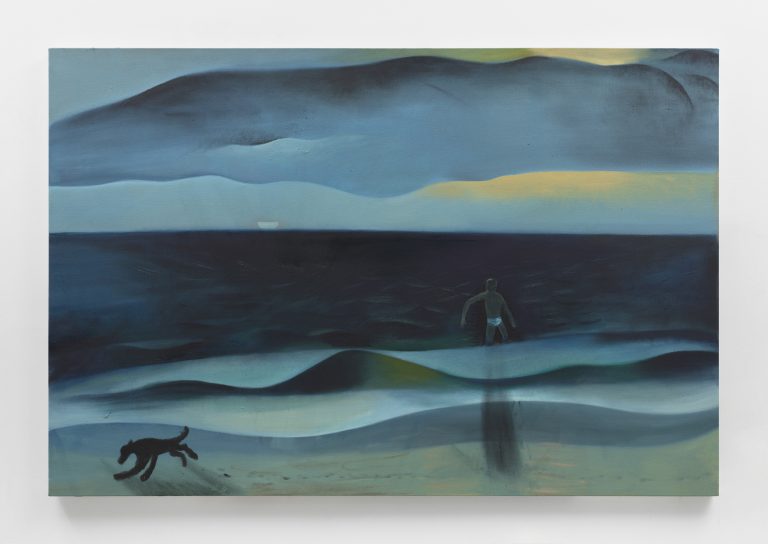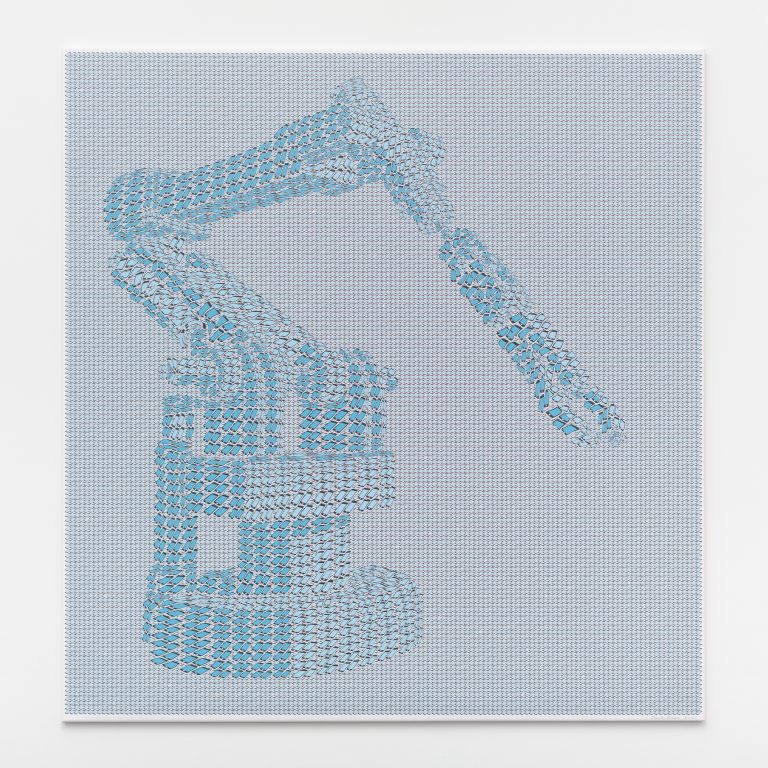 Neugerriemschneider presents the work of internationally renowned Frankfurt painter, graphic designer, and object artist Thomas Bayrle in two exhibitions. In the presentation Durchscheinen ist alles [Shining Through is Everything], the artist reflects on the medium of painting and the genre of portraiture. At neugerriemschneider's new exhibition space in the Pfefferberg complex, the first of Bayrle's show is rich with art historical references to esteemed figures such as Martin Kippenberger, Yayoi Kusama, Pablo Picasso, and Elaine Sturtevant. In the second show on Linienstraße, Faule Stellen [Lazy Places], the Frankfurt artist and Documenta 13 participant addresses robotization and industrial mass production.
Multimedia artist Martin Groß (*1984, Plauen) operates at the interface between image and text. A series of the Berlin-based artist's new works are on view in an extensive installation at Eigen + Art on Auguststraße. Groß treats technoid aesthetics and languages like raw material under conditions of digital networking ubiquity and processes them into strange text-image hybrids. Los Angeles-based artist Sterling Ruby's ceramic sculptures and textile works are on display at Sprüth Magers under the title IN WARM SHROUD. KISSING THE BLOOM CRUX. A FROST WINDOW.. Ruby was born in 1972 to a Dutch mother and an American father. As a teenager, he was already producing experimental fabric collages with his mother's sewing machine in the rural seclusion of Pennsylvania. He is also interested in quilts made according to traditional methods of the Amish community. Ruby's new series of works, QUILTS, features monumental wall pieces that reference these traditional assemblage techniques. The internationally acclaimed artist's work is in major international collections, including MoMA in New York, the Tate in London, and Centre Pompidou in Paris.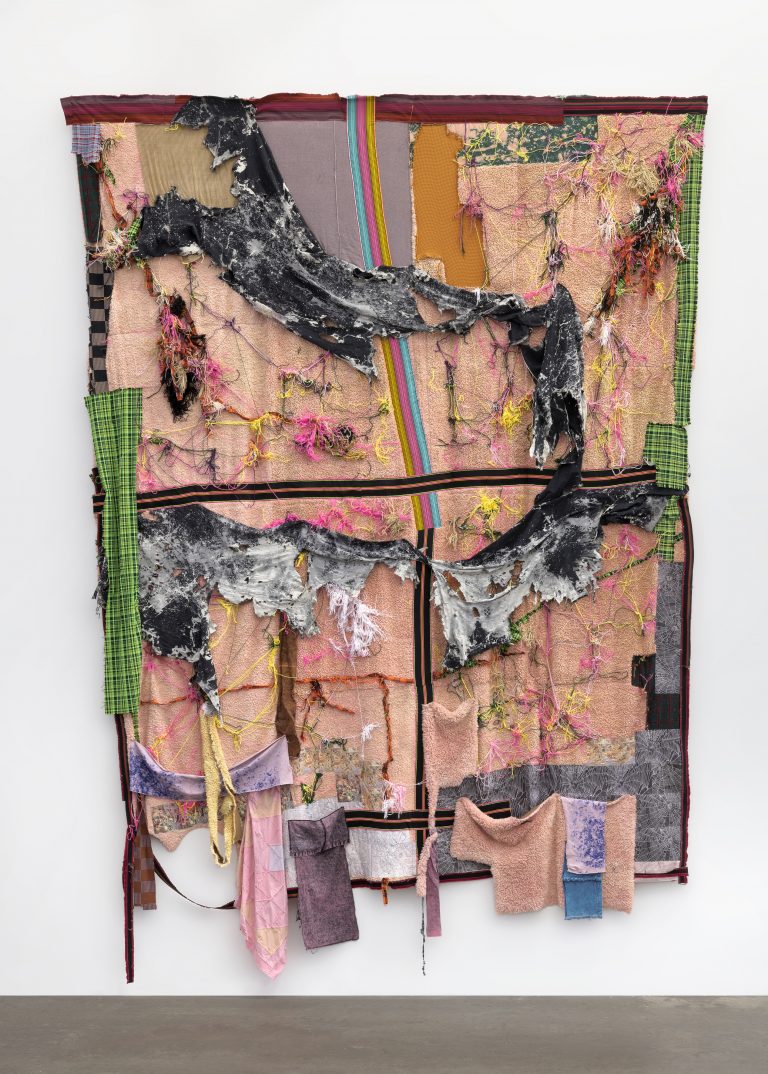 A fascination with mysticism and spiritualism has always animated Dirk Bell's transmedial artistic practice. The Berlin-based artist (*1969, Munich) has now transformed the BQ gallery on Rosa-Luxemburg-Platz into a site of spiritual conjuring. Bell's sound installation places a drawing practice into a spatialized context that deliberately extends beyond the visuality of drawn composition. The performative aspects of the works on paper come into play through sonic traces of scratching, hissing, and scraping. In this shift from the visual to the sonic, Bell conjures a brief moment of transcendence.
Galerie Dittrich & Schlechtriem's thematically organized group exhibition bears a title that resists translation into the German: Othering. The show mounts a constructive, artistic critique of the destructive spirit of the Anthropocene. Organized by artist-curator Jonas Wendelin, it brings together Francisco de Goya and Albrecht Dürer prints with the work of contemporary artists, such as Yalda Afsah, Julian Charrière, Andreas Greiner, Jenna Sutela, Analisa Teachworth, Jol Thoms, Sung Tieu, and Jonas Wendelin. The exhibition makes an appeal for consideration of alternative forms of human and non-human coexistence.
Cologne-based artist Matthias Groebel, on show at Schiefe Zähne, finds his motifs in mass media. Since the early nineties, the artist has been using a machine to fix television stills to canvases and, in this way, altering the material he has artistically appropriated. In Groebel's exhibition, the viewer involuntarily begins to search for connections between unfamiliar and enigmatic faces and gestures like a detective or the photographer in Michelangelo Antonioni's famous 1960s thriller Blow Up. What kind of storyline could link all the people behind this veil of grainy video? In the end, the decontextualized particles from the endless stream of images that circulate through the media are likely themselves the message. To uncanny effect, these artistic image extracts seem to know much more about the world of the viewers than they reveal at first glance.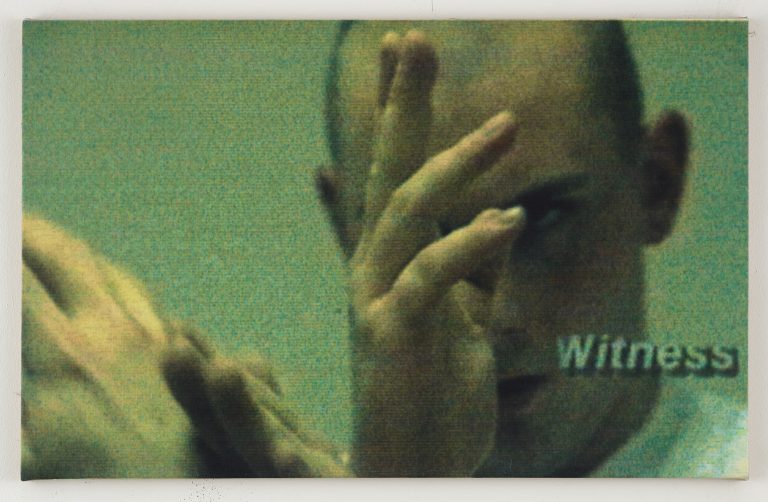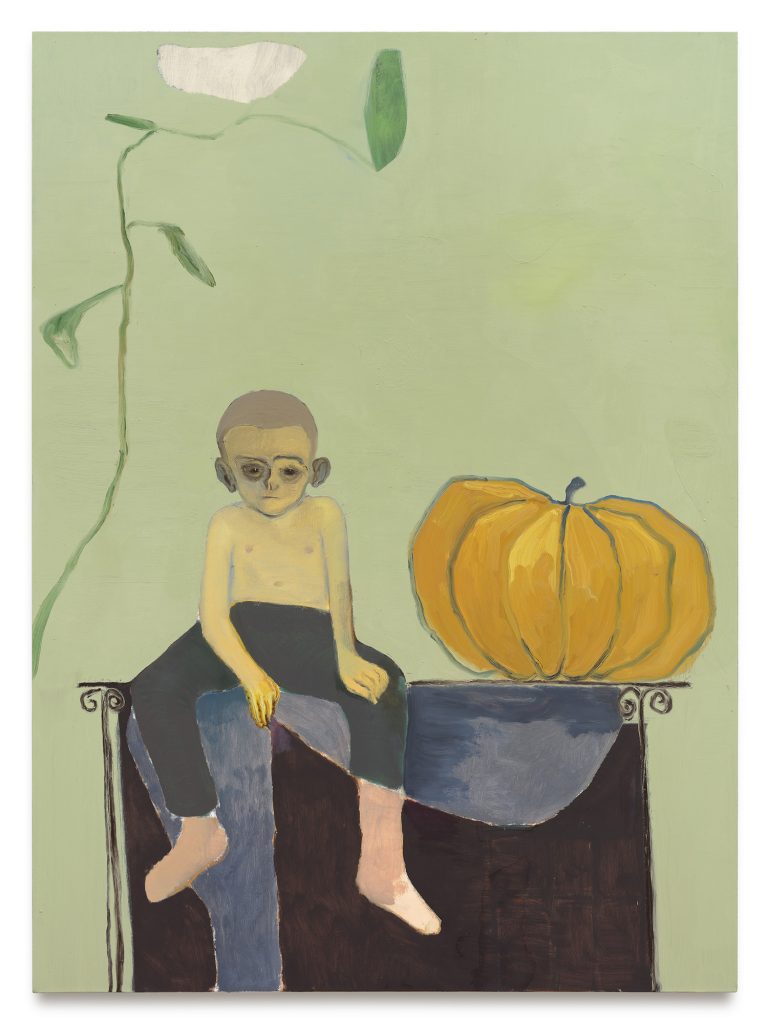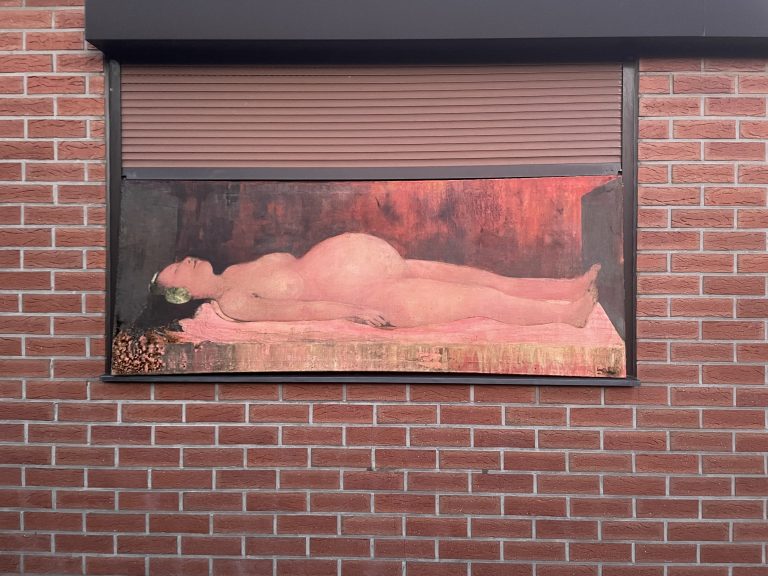 The basic principle of hybridity serves as a common thread through US painter Sanya Kantarovsky's visual worlds. Easter and Western art influences, reality and fiction, levity and humor, and ease and severity all find a delicate balance in Kantarovsky's paintings. Born in the Soviet Union in 1982, Kantarovsky spent his childhood in Moscow until the age of ten, when his family moved to the United States. These diverse influences continue to inform the painter's work to this day. The artist once described his approach:  "I am interested in generalizing specifics. In a certain sense, I am maybe not that far from socialist realists. Just as they tried to make one athlete stand for all athletes, one worker for the entire working class, I am interested in making sure everyone can remember being dragged along somewhere as a kid." New paintings from 2021 and 2022 are now on view at Capitain Petzel.
The human stands at the center of Düsseldorf-based painter Stanslava Kovalcikova's (*1988, Czechoslavakia) surrealistic scenes. The peculiarities of the human body, human gestures, and facial expressions and their migration through the various epochs of art history ignite the artistic interest of the painter and draftsperson, who studied with Tomma Abts and Peter Doig. "I work with images and not ideas or concepts. That is why I believe that faces and bodies are more essential than the storyline of a painting." The artist subjects her paintings to a lengthy process of revisions, which confers them a peculiar, somber sheen. am I dead yet is the artist's first exhibition with Peres Projects. Starting in September, Belvedere 21 in Vienna will dedicate a large solo exhibition to her work.
Seit 2017 arbeitet Lea Draeger an ihrer fortlaufenden Serie "ökonomischer Päpste". Die mittlerweile mehrere tausend Blätter umfassende Sammlung mit Kugelschreiberzeichnungen von fiktiven Päpst:innenfiguren wird nun in der Galerie Ebensperger ausgestellt. Als Ensemble-Mitglied des Maxim Gorki Theaters ist Draeger, geboren 1980 in Münster, nicht nur als Bildende Künstlerin, sondern auch als Schauspielerin und auch als Autorin erfolgreich. "Wenn ich euch verraten könnte" ist der Titel ihres Roman-Debüts, das in diesem Frühjahr erschienen ist. Neben Draegers Päpst:innenbilder werden in einer Parallelausstellung unter dem Titel "Performing Paintings" Werke des österreichischen Aktionskünstlers und Wiener Aktionisten Otto Muehl (1925–2013) gezeigt.
Nach zehn Jahren in Kreuzberg ist der Galerist Alexander Levy unlängst nach Berlin-Moabit gezogen, nicht weit entfernt von der Akademie der Künste im Hansaviertel. Mit dem Umzug an die neue Adresse ist eine programmatische Erweiterung verbunden. Zukünftig wird in Berlin neben der zeitgenössisch ausgerichteten Galerie auch die Hamburger Muttergalerie Levy vertreten sein, deren Programmschwerpunkte Surrealismus, Nouveau Réalisme und Pop Art sind und die mittlerweile auf eine fünfzigjährige Galeriegeschichte zurückblickt. Durch die neue räumliche Nähe beider familiär verbundener Unternehmen erhält das Publikum zukünftig die Möglichkeit, die unterschiedlichen künstlerischen Positionen beider Programme an einem Ort kennenzulernen. Den Auftakt an der neuen Adresse liefert der russisch-österreichische Künstler Egor Kraft mit der Ausstellung "Lies, Half-Truths & Propaganda [The Bad, the Worse, and the Worst]". Mit dem Projekt reagiert der 1986 in St. Petersburg geborene Künstler auf den gegenwärtigen Informationskrieg im Netz und anderswo, der sich mit der völkerrechtswidrigen russischen Invasion in der Ukraine drastisch verschärft hat. Kraft fragt danach, wie Kunst, Technologie und Aktivismus im Kampf gegen die grassierende Desinformation helfen können.
Vor einiger Zeit hat der Berliner Maler Bernd Koberling in einem Interview seine künstlerische Faustformel verraten: "Der Inhalt muss sich an der Malerei reiben, sonst wird es illustrativ. Und die Malerei muss sich am Inhalt reiben, sonst wird es zum Design." Als Teil der Mitte der Sechziger gegründeten, legendären Produzentengalerie Großgörschen 35, Vertreter der neo-expressionistischen "Wilden Malerei" und langjähriger Professor an der hiesigen Kunstakademie hat der 1938 in geborene Maler der hiesige Szene auf verschiedenen Ebenen geprägt. Bei Kewenig sind nun unter dem Titel "Wir Inseln. 297 Aquarelle und 7 große Bilder" neue Werke des 83-jährigen zu sehen. Der Insel-Bezug ist sicher nicht zufällig. Seit langer Zeit verbringt Koberling einen Teil des Jahres in der spektakulären Landschaft Islands, Die Insel ist zu seiner zweiten Heimat geworden.
In der Galerie Neu gibt der in New York gefeierte Maler Louis Fratino, geboren 1993 in Annapolis (Maryland), sein Berlin-Debüt mit neuen Gemälden und Zeichnungen. Im Zentrum von Fratinos Kunst steht das zeitgenössische schwules Leben und Begehren. Seine virtuose, elegant stilisierte Bildsprache erscheint inspiriert von der Ästhetik amerikanischen und europäischen Modernismus. "Manchmal passieren mir Dinge, die einen besonderen Reiz haben, der sich gut für die Malerei eignet, wie zum Beispiel eine Nacht auf dem Dach, Nacktbaden in den Rockaways, Rauchen auf dem Dachboden einer Mailänder Wohnung – flüchtige Momente, von denen ich wünschte, dass sie länger andauern" erklärt der Maler über seine Motive. "Die Malerei gibt mir die Möglichkeit, zu verweilen."[1] Auf der Leinwand wird das eigentlich Unmögliche zur Wirklichkeit und die Flüchtigkeit des Moments in eine poetisch-visuelle Form verwandelt.
Mit zwei Ausstellungen präsentiert neugerriemschneider die Kunst des international renommierten Frankfurter Malers, Grafikers und Objektkünstlers Thomas Bayrle. In der Präsentation Durchscheinen ist alles reflektiert der Künstler das Malerei-Medium und das Portraitgenre. In den neuen neugerriemschneider-Ausstellungsräumen am Pfefferberg tauchen kunsthistorische Referenzen an geschätzte Künstlerinnen und Künstler wie Martin Kippenberger, Yayoi Kusama, Pablo Picasso und Elaine Sturtevant auf. In der zweiten Bayrle-Schau in der Linienstraße mit dem Titel "Faule Stellen" steht die Faszination des Frankfurter Künstlers und documenta 13-Teilnehmers für die industrielle Massenproduktion und Robotisierung im Zentrum. Die Serialisierung, die Wiederholung und das Verknüpfen hat Bayrle, der jungen Jahren selbst in einer Industrieweberei arbeitete, früh zu Prinzipien seiner Kunst erhoben, die selbst analoge und digitale Prozesse verbindet.
An der Schnittstelle von Bild und Text operiert der multimedial arbeitende Künstler Martin Groß. Bei Eigen + Art in der Auguststraße sind eine Reihe neuer Werke des 1984 im sächsischen Plauen geborenen und in Berlin lebenden Künstlers in einer raumgreifenden Installation zu sehen. Groß behandelt die technoiden Ästhetiken und Sprachen, die mit der allgegenwärtigen digitalen Vernetzung einhergehen wie ein Rohmaterial, das er zu eigentümlich hybriden Text-Bildern weiterverarbeitet.
Keramikskulpturen und Textilarbeiten des in Los Angeles lebenden Künstlers Sterling Ruby sind bei Sprüth Magers in der Oranienstraße unter dem Titel "IN WARM SHROUD. KISSING THE BLOOM CRUX. A FROST WINDOW." ausgestellt. Ruby wurde 1972 in Bitburg als Sohn einer niederländischen Mutter und eines amerikanischen Vaters geboren. Schon als Teenager produzierte er an der Nähmaschine seiner Mutter in der ländlichen Abgeschiedenheit Pennsylvanias experimentelle Stoffcollagen. Der international gefeierte Künstler, dessen Werke sich heute in so bedeutenden internationalen Sammlungen wie dem New Yorker MoMA, der Londoner Tate und dem Centre Pompidou in Paris befinden, interessiert sich auch für traditionelle Quilts, wie sie in der Amish-Community hergestellt werden. Bei Rubys neuer Werkserie QUILTS handelt es sich um monumentale Wandarbeiten, die unter anderem auf jene traditionellen Assemblage-Techniken beziehen.
Die Faszination für Mystik und Spiritismus sind Elemente, die seit jeher die medienübergreifende Kunst von Dirk Bell beseelt haben. Nun verwandelt der 1969 in München geborene Künstler, der in Berlin lebt und arbeitet die Galerie BQ am Rosa-Luxemburg-Platz in einen Ort der Geisterbeschwörung. In Bells Sound-Installation wird die zeichnerische Praxis in eine räumliche Situation überführt, in der die visuelle Ebene des Zeichnens bewusst unsichtbar bleibt. Die performativen Seiten der künstlerischen Arbeit auf Papier werden als kratzende, zischende oder schraffierende Sound-Spuren wahrnehmbar. Durch die Verschiebung vom Sehen auf das Hören beschwört Bell einen kurzen Moment der Transzendenz.
Den schwer ins Deutsche zu übertragenden Titel "Othering" trägt die thematische Gruppenausstellung in der Galerie Dittrich & Schlechtriem. Mit den Mitteln der Kunst wird hier eine konstruktive Kritik am destruktiven Geist des Anthropozän formuliert. Die vom Künstler-Kurator Jonas Wendelin organisierte Ausstellung, in der die Werke von zeitgenössischen Künstler:innen wie Yalda Afsah, Julian Charrière, Andreas Greiner, Jenna Sutela, Analisa Teachworth, Jol Thoms, Sung Tieu und Jonas Wendelin auf Grafiken von Francisco de Goya und Albrecht Dürer treffen, plädiert für ein Nachdenken über alternative Formen des menschlichen und nicht-menschlichen Zusammenlebens.
Der Kölner Künstler Matthias Groebel, präsentiert bei Schiefe Zähne, findet seine Motive in den Massenmedien. Seit den frühen Neunzigern fixiert der Künstler TV-Stills mit Hilfe einer Maschine auf Leinwände und verändert im Prozess die Ausschnitte des von ihm auf diese Weise künstlerisch angeeigneten Materials. Wie ein Detektiv oder der Fotograf in Michelangelo Antonionis berühmten Sechzigerjahre-Thriller "Blow Up" beginnt man als Betrachter in Groebels Ausstellungen unwillkürlich, Zusammenhänge zwischen den unbekannten und rätselhaften Gesichtern und Gesten zu suchen. Welche Geschichte mag all diese Menschen hinter dem körnigen Video-Schleier verbinden? Wahrscheinlich sind die kontextlosen Partikel aus dem ewigen Strom der medial zirkulierenden Bilder am Ende die Botschaft selbst. Auf eine unheimliche Art und Weise scheinen diese künstlerischen Bildextrakte viel mehr über die Welt der Betrachtenden zu wissen als sie auf den ersten Blick preisgeben.
Hybridität zieht sich als Grundprinzip wie ein roter Faden durch die Bildwelten des US-Malers Sanya Kantarovsky. Östliche und westliche Kunst-Einflüsse, Wirklichkeit und Fiktion, Ernst und Humor, Leichtigkeit und Schwere gehen in Kantarovskys Bildern fein austarierte Balancen ein. Geboren wurde der 1982 in der Sowjetunion, wo er in Moskau seine Kindheit verbrachte bevor er im Alter von 10 Jahren mit seiner Familie in die USA auswanderte. Diese verschiedenen Einflüsse prägen das Werk des New Yorkers bis heute. "Mich interessiert es, Spezifisches zu verallgemeinern" beschrieb Kantarovsky seinen Ansatz einmal. "In gewisser Weise bin ich damit vielleicht gar nicht so weit von den sozialistischen Realisten entfernt. Wie die versuchten, einen Sportler immer gleich für alle Sportler stehen zu lassen, einen Arbeiter für die gesamte Arbeiterschaft, geht es mir darum, dass sich jeder daran erinnern kann, als Kind mal irgendwohin mitgeschleift worden zu sein." Bei Capitain Petzel sind nun neue Gemälde von 2021 und 2022 zu sehen.
Der Mensch steht im Zentrum der surrealistischen Szenen, welche die Düsseldorfer Malerin Stanislava Kovalcikova produziert. An den Eigenheiten des menschlichen Körpers, menschliche Gesten und Gesichtsausdrücke und ihr Wandern durch die verschiedenen Epochen der Kunstgeschichte entzündet sich das künstlerische Interesse der 1988 in der Tschechoslowakei geborenen Malerin und Zeichnerin, die bei Tomma Abts und Peter Doig studierte. "Ich arbeite in Bildern und nicht in Ideen oder Konzepten. Das ist der Grund, warum ich glaube, dass Gesichter und Körper wesentlicher sind als die Handlung eines Bildes." In einem langwierigen Malprozess unterzieht die Künstlerin ihre Bilder vielfältigen Überarbeitungen, die ihnen mitunter einen eigentümlichen, düsteren Schmelz verleihen. Die Ausstellung mit dem Titel "am I dead yet" ist die erste Ausstellung der Künstlerin bei Peres Projects. Ab dem September widmet ihr das Wiener Museum für Gegenwartskunst Belvedere 21 eine große Einzelausstellung.